Dartmouth real estate market strong, realtor reports | Dartmouth – Dartmouth Week
Industrial real estate scarcity drives Sonoma County deals – North Bay Business Journal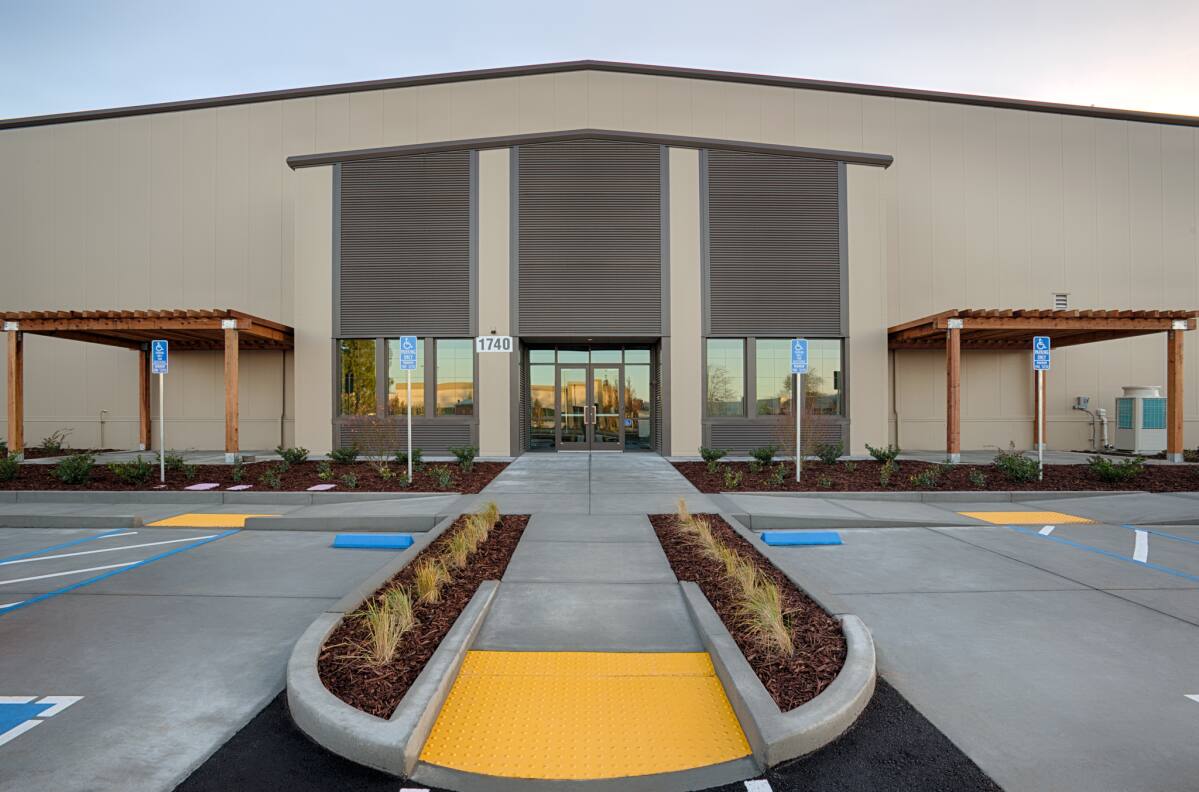 Sonoma County office and retail real estate have been facing challenges throughout the coronavirus pandemic on when workers and consumers would return, but the local market for space to build, store and ship products continues to hum along.
Sonoma County's office market during the pandemic has benefited from being farther away from the Bay Area's densest urban areas, something that proved challenging for recruiters of younger, skilled talent beforehand.
Nineteen months into the dramatic shift in how a number of office-oriented businesses, particularly those deemed "nonessential," approach remote work, Santa Rosa area offices anecdotally have more people actually working in the leased space than markets traveling south along the Highway 101 corridor, according to Dave Peterson, a partner of Santa Rosa-based brokerage Keegan & Coppin Co. Inc.
"Our agents in Petaluma are not seeing the activity level in office as we've seen in Santa Rosa," he said.
But the Sonoma County market also has not seen the large blocks of office space coming back onto the market for sublease as in San Francisco, Peterson noted.
Office vacancy in Sonoma County moved from 12.2% in the first quarter of last year to 14.1% by the middle of that year, according to Keegan & Coppin. That reversed a slow decline in vacancy since the Great Recession of 2007–2009. Vacancy was 14.4% of 14.8 million square feet in mid-2021, but sublease space amounted to only 0.9%, with most of it in Petaluma.
Companies shopping for office space these days are looking for locations that can be flexible, even accommodating partial remote and in-person work, Peterson said. A hot size requirement is for 5,000–10,000 square feet, but mostly that's a move to another site, rather than an expansion, he said.
Industrial real estate sizzles from scarcity
Like in Solano and Napa counties, industrial real estate remains one of the hottest commercial property types in Sonoma County. But the shortage of available modern space is a challenge, according to Peterson.
"There's very little inventory available," Peterson said. "There are only two or three buildings with over 20,000 square feet available, and we're seeing prices increasing for sale and rent."
Only 4.6% of 25.4 million square feet of Sonoma County industrial space was vacant at the end of the second quarter of this year, according to Santa Rosa-based brokerage Keegan & Coppin. That's down from the pandemic peak of 5.7% at the end of last year but on par with where vacancy was at before the virus.
This tight inventory, together with escalating prices for construction, are pushing rents up 10%–20% in the past 12 months, Peterson said. Some triple-net rents for newer spaces that were around $1 a square foot 12 months ago are now $1.15.
"A lot of buildings on the market are obsolete, without the power needed for equipment or ceiling height for stacking purposes," Peterson said.
Nowadays, tenants are looking for a clear height of at least 22 to 24 feet in buildings, he said.
Recent deals speak to local industrial real estate market activity. Dermody Properties leased 29,000 square feet at its newly built LogistiCenter project in Rohnert Park to heating, ventilation and air conditioning supplier Ferguson.
Billa Enterprises is in escrow to sell its most recently completed 70,000-square-foot warehouse at the Billa Landing development near Charles M. Schulz–Sonoma County Airport to an affiliate of the undisclosed company planning to occupy it, according to Peterson, part of the listing team. The first two buildings built, each with 45,000 square feet, are fully occupied. The site for the last two buildings, with 70,000 and 140,000 square feet, is being prepared for construction to start on one or both soon because of demand, Peterson said.
Just to the north, along Airport Boulevard leading to the airport, Airport Business Center is working on building a 161,000-square-foot warehouse for Amazon on 41 acres.
The e-commerce giant has said little about what it plans to do there, but it would be on the small side of its distribution facilities, which tend to have several hundred thousand to a few million square feet, like the 617,000-square-foot fulfillment center under construction in Vacaville.
The retailer opened a 201,000-square-foot "last-mile" delivery station in American Canyon this summer and has proposed to put one in the already completed 250,000-square-foot Victory Station project just south of the city of Sonoma. These hubs are where Amazon takes packages that it intends to deliver with its own fleet of trucks, which until the Napa Valley station opened had to travel to North Bay addresses from the East Bay.
Fractional real estate investing gets young people into the property market, but at what cost? – The Globe and Mail
A back door has opened for young adults who want to own property, but find themselves priced out of the market.
Fractional real estate investing on platforms such as BuyProperly and Addy allows you to own a small slice of equity in residential or commercial properties, such as apartments or business parks. You can't live in these properties, but you can benefit if they're sold later at a profit and receive a little rental income while you wait. You could also lose money if a property is sold for less than the purchase price.
Investing fractionally is officially a thing. Wealthsimple Trade lets you do it with a growing number of stocks, and it's also possible to buy part ownership of art, stamps and royalties generated by music. But fractional real estate investing is by far the biggest breakthrough, both in helpful and unhelpful ways.
The positives are as much emotional as financial. You can invest successfully over a lifetime without direct property holdings, but a lot of money has been made in real estate lately and those who cannot afford to buy in are feeling the burn. Fractional real estate investing addresses this frustration.
But it also feeds a trend called the financialization of housing, or homes being treated as commodities and investments. Along with low interest rates and pandemic-driven lifestyle changes, the financialization of housing explains why home prices have risen so much.
The debate over buying a home versus renting is done – renting lost and it was never close
These numbers show how the wealth of your parents is a deal-breaker for first-time home buyers
We see financialization in the growing number of people who own multiple properties. Why sell your starter home to move up when you can own two properties? Another example is a Toronto condo developer, Core Development Group Ltd., buying single-family homes to rent out. Canada Mortgage and Housing Corp. recently created a Financialization of Housing Lab to study the trend.
BuyProperly is a fractional investing platform where you invest a minimum $2,500 in a house or condo unit and receive both a quarterly flow of rental income and the potential to profit when the property is sold.
"Fractional real estate investing is about buying shares of a house like you buy shares of a company, basically," said Khushboo Jha, founder and chief executive officer of BuyProperly.
BuyProperly makes money by charging a fee pegged at 2.5 per cent of your upfront investment. Ms. Jha said that after applying this fee against rental income paid by tenants, you're left with a return of 1 per cent to 2 per cent a year while you wait for a property to be sold.
With Addy, clients pay a $25 annual membership fee that allows them to invest as little as $1 in commercial properties such as apartment buildings and business parks, with a limit of $1,500 per property.
"Let's say there's an apartment building available in a neighbourhood and it cost $1-million," Addy founder and CEO Michael Stephenson said. "Addy will buy it and then we'll issue a million shares, each for $1, and anybody, including tenants in the building, can own a piece of the building."
Money invested through BuyProperly is technically locked in for five years, but the company maintains a secondary market allowing people to sell before that. Addy's lock-up periods range from three to 10 years, and there's no means to sell your holdings in advance.
BuyProperly has about 300 investors who have bought into 11 or so deals in the past year, while Addy's 7,000 or so investors have a stake in about 15 properties. Fractional real estate companies aren't yet buying up enough properties to stoke demand and, in turn, prices. But that's where we may be headed if the financialization of real estate spreads – more buyers chasing a limited supply.
Ms. Jha of BuyProperly disputed whether real estate being treated like a commodity is anything new. "I would say that real estate has always been a financial asset," she said. "It's just that it wasn't available to regular people."
BuyProperly clients divide into two main groups – young people in their 20s who aspire to buy a house in the future and people who already have a house and want to invest in a second property without making a big financial commitment.
Properties for sale on the site have been largely located in Ontario – in places such as Hamilton, the Niagara Region, London and Ottawa. Perhaps reflecting the impact of the financialization of housing, there's nothing for sale right now in Toronto.
"We haven't been able to zero in on anything in Toronto," Ms. Jha said. "We would love to and customers would want to, but it doesn't make sense, returns-wise."
Coming soon: An investor's take on fractional real estate, including fees and risks.
Stay informed about your money. We have a newsletter from personal finance columnist Rob Carrick. Sign up today.
The Canadian Real Estate Trends Set to Define 2022: PwC – Storeys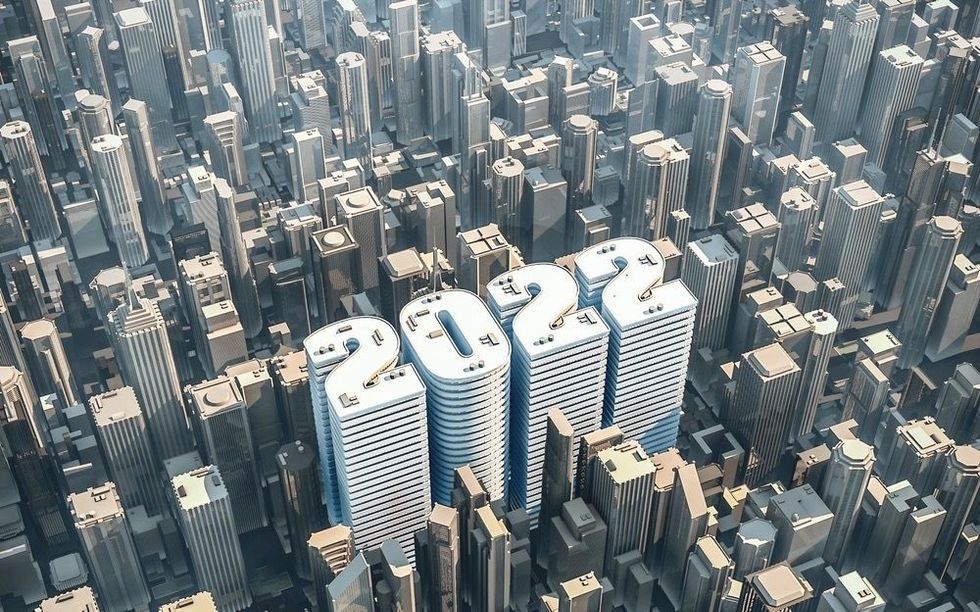 Not only has COVID-19 upended the lives of millions of Canadians, but the pandemic has caused a tidal wave of setbacks: thousands of deaths, closed borders, political conflicts, shuttered workplaces, and economic turmoil. Of course, the Canadian real estate market has experienced this unprecedented crisis in its own unique way too.
Throughout the pandemic, Canada's real estate market saw months of volatility in which large cities lost residents in droves when the work-from-home phenomenon took hold, with large cities like Toronto seeing record population loss during the height of the pandemic.
As a result, a tsunami of demand flooded smaller, suburban areas, with buyers snatching up the already limited inventory, driving up prices (even higher) in the process.
Fundamental forces of change, such as this, continue to reshape the real estate industry, according to PwC Canada and the Urban Land Institute's Emerging latest Trends in Real Estate (ETRE) report. The annual survey of the Canadian real estate industry suggests feelings of optimism, with business prospects for 2022 returning to above pre-pandemic levels.
READ: Average Canadian Home Price Forecast to Reach $771,500 By End of Year
While COVID-19 concerns still loom, real estate businesses have proven successful. With the worst of the pandemic behind us, the report says the Canadian housing market has boomed, industrial real estate continues to strengthen, segments of the retail sector fared better than expected, and the office sector, while under continued pressure, has shown some positive signs.
Key Real Estate Trends to Watch
According to the report, Canada's leading real estate businesses will keep a close eye on the key forces reshaping real estate. This includes the significant shifts in the workplace and ways of working, the increasing significance of environmental, social and governance (ESG), and rising costs and competition.
"Renewed strategies on innovation, transformation and repositioning portfolios are essential for real estate businesses to successfully embrace these disruptions in the industry," said Frank Magliocco, National Real Estate Leader PwC Canada. "Technology and data analytics can assist with analyzing opportunities of growth and making better-informed investments."
Richard Joy, Executive Director of Urban Land Institute Toronto, also noted that these trends would have a "transformative" impact on the industry. "Working together to find creative solutions to these challenges will enable real estate leaders to shape the future and uncover new opportunities," said Joy.
Markets to Watch
While the Vancouver and Toronto real estate markets continue to lead Canadian cities in terms of investment and development prospects, every region has its own opportunities and challenges. According to the report, for the third year in a row, Vancouver remains the top market to watch.
"Investors and developers alike are feeling optimistic given Vancouver's strong economic outlook, the restart of immigration activity and an abundance of capital," reads the report.
The next market to watch is Toronto. The Greater Toronto Area's real estate market is a crucial source of strength from industrial assets to housing as the region's economy kicks into gear after multiple lockdowns. However, the report says the power of these sectors is also creating challenges for Canada's largest city.
Other major cities to watch include Montreal, Calgary, Ottawa, Halifax, Winnipeg, Edmonton, Saskatoon, and Quebec City.
Outlook for Canada's Housing Market
Amid the pandemic, building and buying single-family homes across Canada has been particularly strong, with products moving quickly and prices continuing to rise. While the expectation is that this segment will slow after a buying frenzy during the pandemic, the survey believes activity will remain strong.
Affordability remains an issue, even in cities where it previously wasn't. As a percentage of household income, ownership costs reached 56.8% for single-detached homes in January 2021, RBC Economics noted in its June 2021 housing trends and affordability report. This was the highest since 1990.
Compared to single-family homes, affordability has improved for condominiums. However, some developers say they are cautious about starting new projects, even with an improving outlook for condos, given cost uncertainties.
"Broadly speaking, real estate players identified multifamily housing as a strong category, and that demand will be steadfast in many cities as people struggle with homeownership affordability," reads the report.
The survey found a growing interest in single-family rental housing as a means to offset ownership affordability challenges. However, interviewees from this year's ETRE report are divided on whether single-family rental housing in Canada will be a success, as it has been south of the border.
"Regardless, innovation and collaboration with governments are necessary to help address the affordability crisis in Canada," the report said.
As the real estate industry navigates these trends and other business pressures — including the growing concern about housing affordability — in 2022 and beyond, real estate companies have an opportunity to "embrace creative solutions to stay ahead of the challenges and plot their growth strategies for the future."
You can read the full report here.