Epic, Spotify, and others take on Apple with "Coalition for App Fairness" – Ars Technica
Exactly how much power app store owners should have over developers has been a contentious issue lately, and now several high-profile app developers are banding together to form the "Coalition for App Fairness." The group describes itself as "an independent nonprofit organization founded by industry-leading companies to advocate for freedom of choice and fair competition across the app ecosystem."
Just about every app developer that has publicly clashed with Apple in the past few months is among the 13 founding members of the coalition. They include Epic Games, which had the smash-hit game Fortnite banned from the App Store for implementing its own in-app payment system; Spotify, which filed an antitrust complaint against Apple in the EU over Apple's 30 percent cut of sales; ProtonMail, whose CEO said Apple was holding developers "hostage" with the 30 percent fee; and also Basecamp, which called Apple's policies "exploitative" after updates to its Hey email app were blocked for using the same non-Apple billing technique that Netflix uses.
The coalition has a website, AppFairness.org, that lays out its demands. The website exclusively targets Apple's App Store with three main issues: anti-competitive policies that favor Apple's apps over competitors, the 15-30 percent fee in the app store being too high, and Apple's ban on competing app stores and payment methods.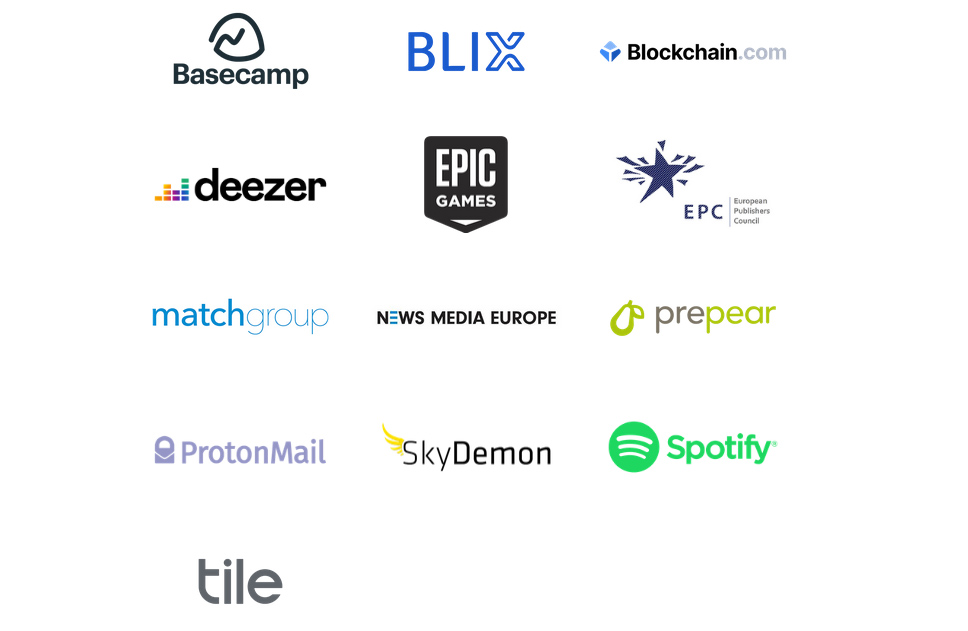 The group compares Apple's 30 percent fee to the 5 percent cut charged from "other payment providers" like credit card companies, and it also says Apple charges "600% more." An app store is more than just a payment provider since it handles hosting, SDK and app store development, app screening, and support. But it's hard to look at Apple's $15 billion in App Store revenue and claim the company can't afford to charge less.
The group is based in Washington, DC, suggesting there will be some lobbying in its future. The site hints at this, saying "As enforcers, regulators, and legislators around the world seek to address these important issues, we, the Coalition for App Fairness, urge them to recognize that every app developer, regardless of size or the nature of the developer's business, is entitled to fair treatment."
Among Us Hacker: Who is Eris Loris & how to respond to his Among Us hack /spam attack -… – The Sportsrush
Who is Among Us Hacker Eris Loris? What do we know about this entity and what do we not? And how should Among Us players act in this state of crisis?
There is no doubt of the fact that Eris Loris's Among Us hack has shaken the game's player base to its core. Fans are outraged on all social media platforms & Innersloth has had to rush out an emergency fix. However, the issue is still far from being resolved.
Fans are worried and angry that the hack is spreading. Certain major sites also believe that there's a political angle to all of this. Now, the devs, of course, can't solve this issue in a jiffy and the crisis will take time to resolve itself. So, in this article, we try to discern who or what Eris Loris is. And based on that, here's a list of the do's and don'ts you guys, as players, should exercise at this moment.
Hello everyone,
We're are super duper aware of the current hacking issue and we're looking into it. We will be pushing out an emergency server update so people who are in game will get kicked from games. Please play private games or with people that you trust!!! Bare with us!! 😰

— InnerSloth (@InnerslothDevs) October 23, 2020
Who or what is Eris Loris, the Among us hacker?
First of all, unlike what many fans are guilty of doing, let's not handle this issue personally. A large no. of fans out there are trying to find out "Eris Loris's" personal info and whereabouts. We strictly advise you against that. Not only is it criminal to do so but it is also not a solution to the problem. It could also easily get you in trouble.
Now, to answer who or what Eris Loris is, we're not sure if it's a real person at all. In fact, given his online activities, he seems more of a functional creation and less of a person. Many players on Reddit are also calling him a "bot". They're also referring to the lot who are spreading his message in lobbies as "army of bots".
An argument against Eris being a fake person though lies in the fact that his YouTube account is 3 years old. His obscure YouTube channel is, of course, the source of most of our info. One wonders why a man would create a fake account almost 3 years before a game gains traction, right?
Irrespective of whether Eris is real or fake though, the people behind Eris are certainly human beings of a questionable taste. A majority of his YouTube titles are aggressive and one of them also features the vile N-word. So, the signs of a designated "hate spreader" are there.
um who is this Eris Loris person-
my among us game got hacked pic.twitter.com/4msHlgYvoB

— barbecuesauceonmyramen (@teddyisbadaf) October 23, 2020
Related: Beware of Among Us Custom Skins! Don't get scammed by these type of sites!
Among Us Spam Attack: The ideal crisis response to the hack.
First and foremost, on the list of do's and don'ts, do not subscribe to the infamous YouTube channel or comment on his videos. It's not worth it in terms of bringing about a solution and simply makes the account more famous and relevant. This is very dangerous. Giving anarchists a voice on social media can have serious consequences.
Secondly, stay away from public lobbies and ban Eris Loris or anyone who sends his trademark message right away. Also, stay off the North American server when playing on public lobbies. The North American server is the one which Eris Loris has targetted and compromised for now. So, the Europe & Asia servers are relatively safe. You may still have to deal with the usual small hacks but those are insignificant compared to this.
Related: Among Us Hack Problem: Why you shouldn't use one!
Also worth nothing that the reason I didn't roll this update out sooner is that I was afraid of false positives:

You totally might see the game think you're hacking when you're not. I've done my best to find this kind of bug, but my hand is forced this time.

— Forest (@forte_bass) October 23, 2020
A fight against the Among Us Hack: Plea to the fans.
Lastly, and this is purely out of empathy for Among Us, have patience with Innersloth. Among Us is an Indie game which the devs never designed as a grand hit. The dev team at Innersloth is a hard-working group of 3 and they are trying their best to solve the issue.
Give them some time to fix things and don't give up on the game. Stay off public lobbies and you'll do just fine. Private lobbies can be great fun with the right people as our favourite streamers prove daily. So, gather friends from your locality and make one of those!
Also, check out our list of The 5 best Among Us Players cum Streamers to watch! for some nice content to lift up your spirits with. There's no doubt of the fact that Among Us has been a very positive gift to the gaming community this year. It's uniting power has been great. And it's paramount that we help keep this wonderful creation alive!
See inside the iPhone 12 and 12 Pro in iFixit's latest teardown video – The Verge
In its latest teardown video, iFixit took apart an iPhone 12 and iPhone 12 Pro, and found that the devices look pretty similar to each other on the inside. The displays are interchangeable, iFixit found, and so are the 10.78 Wh batteries.
When they removed the camera shield on the iPhone 12, iFixit found a plastic spacer where the iPhone 12 Pro has its telephoto lens and LiDAR sensor. Both devices have 12 MP wide and ultra-wide cameras.
iFixit also examined an X-ray (courtesy of Creative Electron) of the insides of the phones, which show the MagSafe wireless charging array. The X-ray of the iPhone 12 Pro appears to have a black border, but it's the stainless steel frame (the iPhone 12 has an aluminum frame).
As for a repairability score, iFixit gave the iPhone 12s a 6 out of 10; the devices have a lot of screws to keep track of when you're tinkering (which iFixit notes is better than glue), and the improved waterproofing may make some repairs more difficult, but will reduce the likelihood of needing to repair water damage. The biggest downside is the glass on the front and back of both devices, iFixit said, which increases the chances the phones would be damaged if dropped.
Check out iFixit's full iPhone and iPhone 12 teardowns here, and The Verge reviews below.
iPhone marketing exec talks iPhone 12 with 5G, MagSafe, and more in new interview – 9to5Mac
As the iPhone 12 and iPhone 12 Pro make their way to customers around the world, Apple's VP of iPhone product marketing Kaiann Drance recently joined the Rich On Tech show with Rich DeMuro for an interview. During the show, Drance talked in-depth about the iPhone 12, MagSafe accessories, and more.
Regarding the iPhone 12's support for 5G, Drance explained how Apple is working to balance battery life concerns with the faster cellular connection:
We are able to make a bunch of software optimizations throughout the entire system to make battery life even better. On top of that we added a new feature called "Smart Data mode" that will allow you to manage your 5G usage and battery life a bit better, so you can use 5G speeds when it really matters.
Drance also touched Apple's decision to switch to including USB-C to Lightning cables in the box this year. DeMuro questioned Apple's decision to switch from USB-A to USB-C this year, while also dropping the included charging brick altogether.
Drance explained that USB-C is faster and more modern, and that if you have a Mac or an iPad or many other consumer technology products, you likely already have a USB-C charing brick. She also pointed out that the old USB-A to Lightning cables still work perfectly.
Regarding the new MagSafe accessories, DeMuro asked about the effect the magnetization could have on credit cards with magnetic stripes. Drance pointed out that credit cards should be ok, but the thing to watch for is single-use cards such as hotel room keys. "What you do want to just watch out for is those single-use types of cards like the hotel cards," she explained. "you might not want to put that right against it."
Finally, Drance addressed what shoppers should expect if they visit an Apple Store as a walk-in visitor this iPhone launch season. This year, Drance says that if you show up as a walk-in, you'll likely get an appointment to come back at a later time — but if you are able to visit that same day, you can expect to wait longer than usual due to social distancing guidelines. You can learn more about Apple's retail strategy in our full guide right here.
The full interview is well worth a listen and you can find it on Apple Podcasts.
Read more about the iPhone 12:
FTC: We use income earning auto affiliate links. More.
Check out 9to5Mac on YouTube for more Apple news:
[embedded content]