Even if the iPhone 12 4G is real, you probably shouldn't buy it
The possibility of the iPhone 12 being the first 5G iPhone started off looking unlikely, but more and more rumors started hinting that all phones released by Apple at the end of the year might have 5G connectivity.
News recently broke, however, that as well as the four 5G iPhone 12 models there may also be two models(supposedly variants of the iPhone 12 and iPhone 12 Max) that might have 4G versions released too, with lower prices.
While this news seems a bit dubious, given the leaker has never leaked anything before, it got lots of people excited at the prospect of a 4G iPhone 12 that's supposedly way cheaper than the current iPhone 11.
Even if this 4G iPhone 12 does end up being released, you shouldn't be so quick to lap it up, and there are reasons you might want to consider spending a little bit more to get the 5G equivalent instead. Let's explore why.
iPhone 12 future-proofing
Tech writers often use the word 'future-proof' to describe a technology, or product with that technology, that will keep on being relevant and useful for years after you've bought it.
For example, USB-C is future-proof because it will likely continue being a tech standard for years to come. The older microUSB technology isn't future-proof, because few gadgets or chargers support it any more.
When you're buying a new gadget you don't want it just to work straight away, but you also want it to keep functioning for years afterwards. To that point, the average 'life' of a smartphone is two-and-a-half years, and some people will keep their handsets for five or more years.
There's no use buying a product which will swiftly stop being useful halfway through its lifecycle. A 4G version of the iPhone 12 wouldn't be future-proof, same as any 4G phone in 2020, because in a few years, 5G is likely to become a vital piece of technology. That might sound like a contentious statement, so let's dig in further.
5G won't be useless forever
Right now, 5G isn't a hugely big deal because few people have 5G phones and not many countries have comprehensive enough 5G networks that you can reliably connect to 5G. In fact, the TechRadar phones team has to often have to go out of their way to find 5G signal in order to test 5G smartphones.
5G won't always be this difficult to find though, and when coverage is better and more people have the 5G-capable phones, there will be more ways of utilizing the high-speed, reliable internet connection compared to what's possible right now.
Consider this: when 4G first launched, many people said it wouldn't be very useful. Fast-forward almost ten years: the apps we use today make the most of this form of connection; everything from playing games to posting photos to ordering food.
It's likely 5G will go through the same growth spurt, and it probably won't be too long until apps that need 5G connectivity start being developed and released. So if you're buying a new 4G iPhone, and expect to hold on to it for a while, you might find yourself disappointed a few years down the line when you're missing out on all the hot apps.
Instead, we may recommend that some potential buyers splash out a little bit more on the 5G iPhone – it's rumored to only be $100 more expensive. Or, if you want, you can buy a cheaper Android 5G phone, which will likely last you a long time.
A third option is buying an older iPhone, as its cheap price will mean you won't feel the pressure to keep a hold of it for longer. We'll list some prices for those below so you can check them out.
Source:- TechRadar
Two top Ubisoft execs leave during sexual harassment probe – CTV News
MONTREAL —
Two top executives from one of the world's largest gaming companies have left the firm during an investigation into allegations of sexual harassment and abuse.
Last month, French company Ubisoft — whose products include Assassin's Creed — launched an investigation after allegations of sexual assault and harassment were shared online.
CEO Yves Guillemot wrote in a message to the company's 18,000 employees late Friday that Maxime Beland, vice-president of editorial in Toronto, had resigned.
"We continue to investigate the allegations made against him," Guillemot added, without specifying the allegations.
Tommy Francois, vice-president of editorial and creative services based in Paris, was placed on disciplinary leave "pending the outcome of an investigation," Guillemot said in the message seen by AFP.
Another unnamed employee in the Toronto studio has been dismissed for "engaging in behaviors that do not align with what is expected of Ubisoft employees," he said.
"Other investigations are ongoing and will be conducted rigorously."
"We cannot tolerate workplace misconduct and will continue taking disciplinary actions against anyone who engages in harassment, discrimination and other behaviors that infringe on our Code of Fair Conduct."
Ubisoft is the latest player in the gaming industry to be the target of harassment accusations.
In June, current and former employees used social media recently to denounce predatory behaviour by powerful managers.
Gmail users flooded with spam messages, company says issue fixed – CanIndia News
San Francisco, July 5 (IANS) Gmail users around the world were complaining about spam messages flooding their inbox over the weekend as the Google service was apparently suffering from a widespread problem with its email filters.
Several Gmail users took to Twitter and other social media platforms like reddit to convey they were being bombarded with spam messages.
Google acknowledged the problem to Forbes, saying the spam flaw was actually part of a bigger issue which caused Gmail emails to be delayed, both when sent and received.
The consequence of this was "some messages were delayed enough that they resulted in delivery without all spam checks completing".
Google said that "during this time, scans to filter malware and the most egregious spam and harmful content remained fully operational".
The issue was first reported by Android Police.
"Why did the gmail spam filters break?!" posted one user.
"Did gmail's spam filter and category function just completely shut down for anyone else? Everything's now going straight to the primary inbox," commented another.
Google said the issue has now been resolved.
Another user posted: "It is a strangely comforting thing that I can just search for 'gmail' and immediately Twitter provides me with evidence that yes, others are getting weirdly hit with spam right now".
–IANS
na/
Weekly poll review: iOS 14 is a solid upgrade, might even get some to switch – GSMArena.com news – GSMArena.com
Last week's poll shows that iOS 14 is a solid upgrade – one in four voters think it will allow them to continue happily using their current iPhone, another one in five are looking forward to upgrade to the iPhone 12 to get the OS in its best form.
Is it good enough to help Apple lure away users of premium Androids? Well, a solid 23% say that is the case. They will be able to choose from the $400 iPhone SE, the $600-700 iPhone 12 or one of the $1,000+ Pro models, depending on their needs.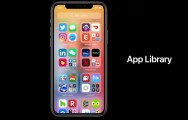 New in iOS 14: Home screen widgets • App library • Enhanced privacy • iMessage improvements
Of course, Apple has no phones in the sub-$400 mid-ranger market, barring second-hand units, while Android makers offer some really impressive phones in that range. Owners of such Androids see no reason to pay a premium for iOS.
Also, many feel that iOS is still trailing Android, especially when it comes to customization. And it's true, it took 14 versions for Apple to let you pick your browser app. So if your Android UI looks nothing like the stock installation, iOS 14 is not for you.
If you value privacy and long term software support, however, iOS has several new features that will make former Android users feel at home.