Fitness: Exercise is a golden opportunity for older adults – Sarnia and Lambton County This Week
But does age warrant a new set of guidelines?
It used to be that the golden years were all about putting your feet up and taking it easy. But that was before exercise was linked to a reduced risk of chronic disease and increased longevity. Being physically active is now considered a vital component of a long and healthy life, and is especially important for older adults, including those who have yet to jump on the exercise bandwagon.
But there's no clear consensus as to what type of physical activity is best suited for older populations looking to take advantage of all that exercise has to offer. Is the non-age-specific recommendation of 150 minutes of moderate-intensity exercise or 75 minutes of vigorous exercise a week the best option? Or are there workout routines that offer better results for older exercisers?
A team of researchers set out to get answers by comparing the long- and short-term results of three exercise routines on a large group of Norwegians aged 70 to 77, divided into three groups. The control group (780 people) was asked to follow the national guidelines for physical activity, which in Norway call for 30 minutes of moderate-intensity exercise most days of the week. The second group (387 people) swapped out two days of the general 30-minute workouts for 50 continuous minutes of exercise performed at an intensity equivalent to 70 per cent of their maximum heart rate. The third group (400 people) was also asked to swap out two days a week of the 30-minute workouts, but their routine consisted of four high-intensity intervals of four minutes performed at 90 per cent of their maximum heart rate. Fitness and health data for all three groups, whose average age was 72.8, was collected at the start of the study and again one, three and five years later.
To ensure the two non-control groups stayed on target, they met regularly with professionals who supervised workouts designed to ensure participants exercised in the appropriate training zone, with intensity measured by heart rate monitors and ratings of perceived exertion. Adherence to the exercise routine was analyzed through self-reporting, with anyone who participated in less than 50 per cent of the workouts considered to be non-compliant. At the end of the study, two physicians analyzed the medical data of all three groups, including any deaths, without knowing which exercise routine they followed.
The researchers anticipated that the two groups that exceeded the national recommendations for physical activity would realize an added boost of longevity, but there were no differences in the mortality rate between those who followed the 30-minute general routine and those who didn't. There was, however, a slight boost in longevity among the high-intensity interval group when compared to the exercisers who performed 50 minutes of continuous moderate-intensity exercise.
The researchers aren't sure why their hypothesis wasn't realized, but suspect it had something to do with the overall good health of the study subjects. A whopping 80 per cent reported a medium or high level of physical activity at the start of the study, which suggests that exercise was already contributing to their overall health and longevity. Another finding to consider is that 47 per cent of the exercisers doing the high-intensity interval training stuck with it to the end of the study, compared to the 69 per cent of the controls who kept up their routine for the full five years.
"Participants in the control group did not receive supervised exercise, yet exercised at relatively high levels throughout the five years," said the researchers.
Another unexpected finding is that peak oxygen uptake, a measure of cardiovascular fitness, showed no age-related decline over the course of the study. This is good news for older exercisers, as a decline in peak oxygen uptake is typical in this age group and is associated with an increased risk of premature death and coronary heart disease.
The bottom line is that there are a number of options for older adults who want to reap all the health benefits physical activity has to offer. It's also clear that for active older adults, judging the effectiveness of a workout by its length or intensity isn't a good practice.
"The central implication is that either shorter-duration vigorous physical activity or longer-duration moderate physical activity or a combination of the two, that amount to the same amount of work each week, will have the same favourable health outcomes, with vigorous physical activity being the time-efficient alternative," stated the researchers.
So go ahead and pick the workout of your choice — or better yet, mix it up between all three routines featured in this study. For older adults, not only does exercise have the potential to mitigate several of the negative health conditions associated with aging, it can truly make the latter decades of life golden.
Related
Black Friday & Cyber Monday LG TV Deals 2020: LG C8, G6 & More OLED TV Sales Found by Deal Tomato – GlobeNewswire
Black Friday LG TV deals are underway, browse the best Black Friday & Cyber Monday LG G6 and C8 4K TV deals on this page
Black Friday & Cyber Monday LG TV deals are live. Find the best discounts on 65, 55 and 77-inch LG TVs. View the full selection of deals by clicking the links below.
Best LG TV Deals:
Best TV Deals:
Interested in more deals? Click here to check out the entire selection of deals at Walmart's Black Friday & Cyber Monday sale and click here to check out Amazon's current Black Friday & Cyber Monday deals. Deal Tomato earns commissions from purchases made using the links provided.
About Deal Tomato: Deal Tomato reports on popular sales events. As an Amazon Associate and affiliate Deal Tomato earns from qualifying purchases.
Contact: Andy Mathews (andy@nicelynetwork.com)
Apple's new MacBook Air, MacBook Pro and Mac mini with M1 are at their lowest prices yet for Black Friday – The Verge
Apple's brand-new computers based on its own custom M1 chip have both been getting sterling reviews due to their great performance and better life. (Well, almost sterling reviews; The Verge's Nilay Patel is not a fan of the Touch Bar that still adorns the MacBook Pro, and according to reviewer Chris Welch, the Mac mini has a truly awful speaker. But aside from that…)
Normally, brand-new Apple computers would not be on sale, even during Black Friday. But the M1-powered MacBook Pro 13 has already had a $50-off sale at Amazon, and today Adorama and B&H are discounting the Mac mini, MacBook Air, and MacBook Pro with M1 chips.
For the MacBook Air, both B&H and Adorama are taking $100 off of both the base configuration and the upgraded model with 512GB of storage. It's the lowest price we've seen the new M1-powered Air sell for yet.
If you're looking at the Mac mini, Adorama is selling the base model for $639, a discount of $60, while the upgraded 512GB storage model goes for $839. B&H has the base model for $649, with the upgraded storage version going for $829.
Finally, both stores are taking $100 off the M1-equipped MacBook Pro. If you're looking for 8GB of RAM and 256GB of storage, the normally $1,299 system is available for $1,199 in either gray or silver. If you upgrade it to 512GB of storage, then the usual price of $1,499 drops to $1,399, again in either gray or silver.
Not a bad deal, especially if you're a Mac fan looking to upgrade. Note that all of these sales are considered "preorders", as both stores are expecting to get stock of the M1 computers in soon, but haven't yet.
By the way, if you're thinking of going for this deal, keep in mind that B&H closes its online checkout from 4:30PM ET on Fridays until 5:45PM ET on Saturdays. However, according to the website, even though you won't be able to check out, you can still add items to your cart or wish list.
For more sales on Apple products, be sure to check out our big round up here and for all of the tech deals on Black Friday and Cyber Monday, we have a continuously updated page here.
Back in stock – this 50in 4K TV is just $150 for Black Friday, but it's going fast – TechRadar
You can snag an Insignia 50-inch 4K smart TV for just $149.99 right now in the Best Buy Black Friday sale, but you'll have to move fast – this deal has sold out before, and stock is likely to go fast.
We've seen some brilliant Black Friday TV deals already, but at such a low price, this is one of the most tempting – and Insignia is Best Buy's own TV brand, so it's a name that you can trust.
Cheap 4K TV deal
Insignia 50-inch HD smart TV: $349.99 $149.99 at Best Buy
Save $200 – Another cheap Black Friday TV deal at Best Buy, this 50-inch Insignia is now on sale for $149.99. The smart TV comes equipped with Fire TV and Amazon Alexa fully built in – not bad value at all if you're looking for a one-stop inexpensive TV that's useful right out of the box.
View Deal
The specs aren't on par with the very best 4K TVs you can buy, but they're not at all shabby for such a ridiculously low price. You get a 3,840 x 2,160 screen, running at 60Hz. It uses the HDR 10 format, and although the refresh rate is only 60Hz, we wouldn't expect to see anything higher.
Alexa integration is built into the remote, and the TV runs the Amazon Fire TV platform. There's support for Apple TV+, Disney+, Hulu, Netflix, Prime Video, Sling TV and YouTube as well, so all the main bases are covered.
This deal has sold out before, so don't hang around!
Not in the US? Scroll down for the best TV deals near you.
All the latest Black Friday deals
Best Black Friday deals: our top picks
Fire TV Stick Lite with Alexa Voice Remote: $29.99 $17.99 at Amazon
Save $12 – The all-new Fire TV Stick Lite gets a first-time price cut in this early Amazon Black Friday deal. For just $17.99, the streaming player allows you to enjoy tens of thousands of channels, apps, and Alexa skills and features an Alexa voice remote.
View Deal
Insignia 6qt multi-function pressure cooker: $59.99 $29.99 at Best Buy
Save $30 – At half price, this Insignia 6qt pressure cooker is sure to be a popular buy this Black Friday at Best Buy. Although a fairly common sale item, we don't normally see price cuts quite this low, so we definitely think it's a great pick-up if you're looking for an appliance that's really useful for easy to prepare meals.
View Deal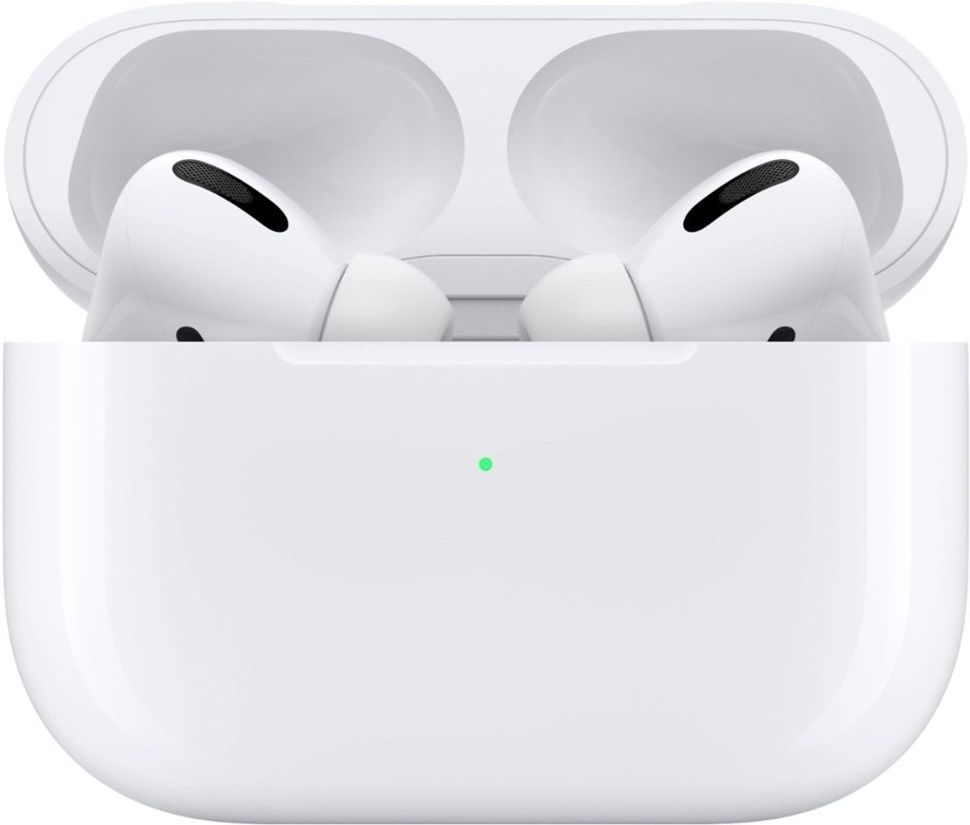 Apple AirPods Pro: $249 $169.99 at Amazon
Save $80 – Amazon's epic Black Friday deal has the AirPods Pro on sale for a record-low price of $169.99. The truly wireless earbuds feature active noise cancellation, and the wireless charging case delivers more than 24 hours of battery life. You'll have to be fast though, this deal is flashing in and out of stock.
View Deal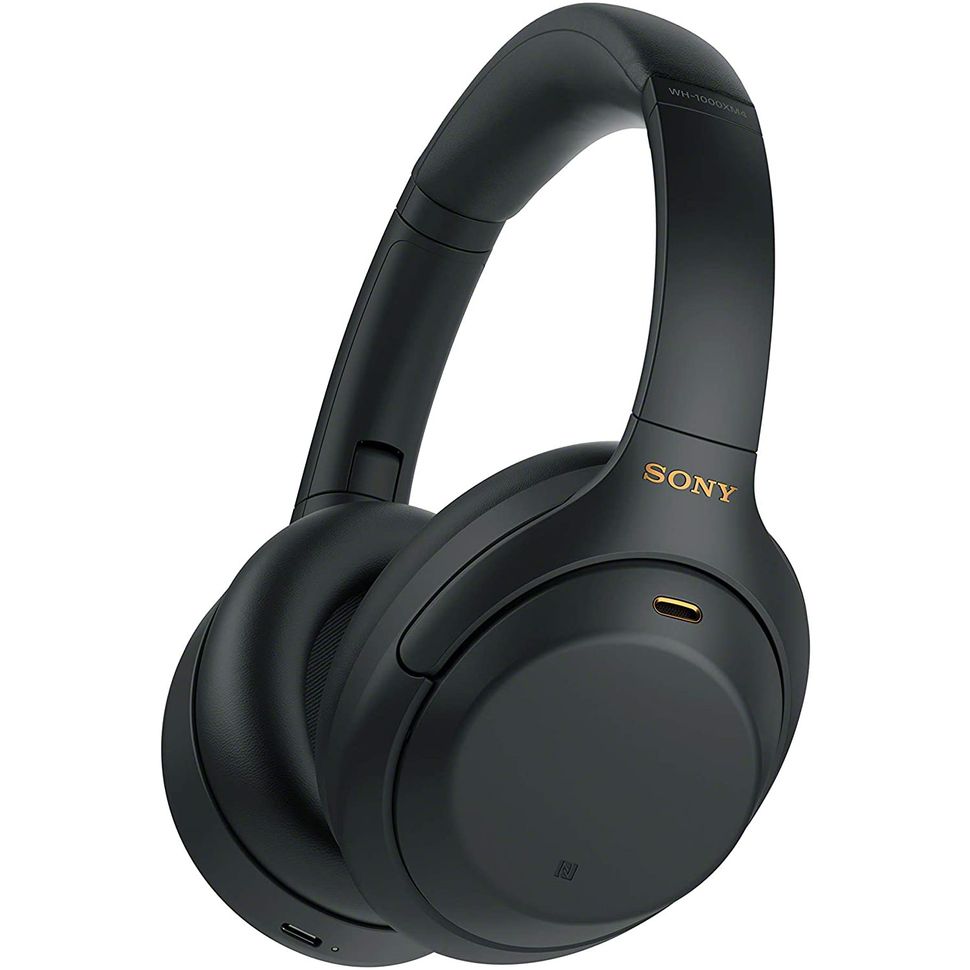 Sony WH-1000XM4 headphones: $350 $278 at Best Buy
Save $72 – The Sony WH-1000XM4 over-ear headphones are some of the best noise-cancelling headphones on the market, and they're seriously discounted with this Black Friday deal.
View Deal
Fitbit Versa 2 40mm smartwatch: $199.95 $129 at Walmart
Save $70 – Pick up a Fitbit Versa 2 smartwatch (40mm) at a $70 discount with this Black Friday deal. The Fitbit Versa 2 packs an AMOLED display, sleep, and fitness tracking, and up to 5 days of battery life at a compelling price.View Deal
Selling fast
iPad Air 4 – 64GB: $599 $569.99 at Amazon
Save $40 – Stock is moving fast on these discounts on the iPad Air 4, and we're only seeing this model left so you'll need to act quickly to secure yours for less. This is an excellent discount on the latest iPad to hit the market – if you can grab it in time.
View Deal
Acer Chromebook 715: $549.99 $299 at Walmart
Save $270 – this might just be the best Chromebook deal we'll see on Black Friday, with almost 50% knocked off this impressively powerful Chromebook with an Intel Core i3 processor, 4GB RAM and 128GB storage.View Deal
Apple MacBook Pro 13-inch (M1, 2020): $1,299.99 $1,199.99 at B&H Photo
B&H Photo is also offering the the new MacBook Pro with M1 chip for $100 off if you don't want to go with Amazon. Like with Amazon, this deal applies to both the 256GB and 512GB models, so you don't have to compromise and still save some money. Normally not a saving worth talking about – but this is a hyper-new (and excellent) laptop.View Deal
Nintendo Switch Lite | carry case | 128GB memory card: $287.97 $239.97 at Best Buy
Save $50 – Best Buy has this full bundle costing $287.97 when purchased separately, and it's true you're saving some cash with this $50 discount, however it's worth noting that the 128GB memory card is available on sale elsewhere as well. It's easier to grab this all in one place, but this isn't as good a bundle offer as it appears at first glance.
View Deal
LG CX 55-inch OLED 4K TV: $1,999.99 $1,399.99 at Best Buy (save $600)
Limited Stock – This 55-inch LG CX OLED TV deal brings the price of a gorgeous premium display all the way down to $1,399.99 right now. That's a fantastic $600 saving on a TV with everything you need for a stunning viewing experience (and all the latest tech for next-gen consoles).
View Deal
Outside the US? We've rounded up the best 4K TV deals near you.