Google Chrome for M1 Macs to arrive Wednesday – AppleInsider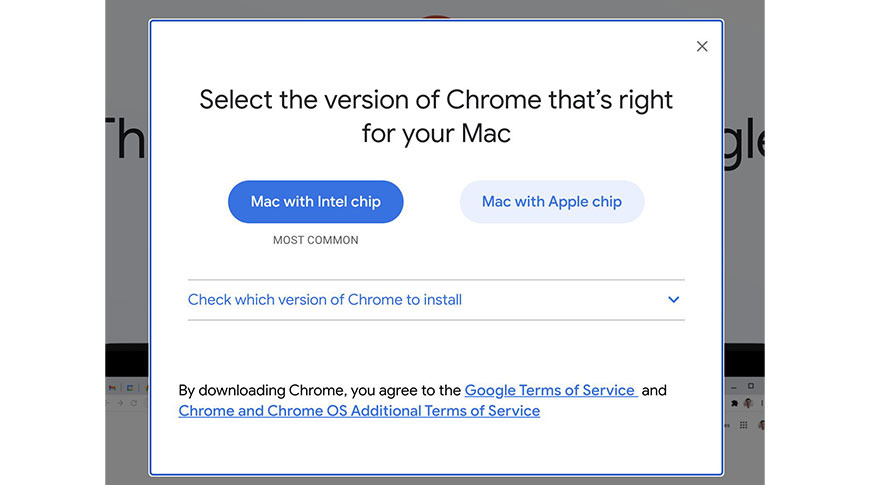 Google on Tuesday rolled out a new version of the Chrome web browser with support for Apple's new M1-powered Macs, though distribution has been paused due to unforeseen issues.
The root of the problem was not revealed, though Google engineers discovered a workaround that involves adding Chrome as an approved application under Bluetooth privacy in Mac's System Preferences. Alternatively, users can uninstall Chrome, visit google.com/chrome and download the "Mac with Intel chip" option, which will run in Rosetta 2.
Google's M1-compatible Chrome iteration arrived alongside a version for x86 machines that includes a host of performance and efficiency improvements. While the two variants include an identical feature set, an M1-native version should, in theory, run more smoothly and afford faster processing speeds on Apple silicon Macs.
According to Chrome product manager Mark Chang, Google will push out a patched revision of the browser tomorrow.
When the M1 Mac version does launch, users visiting Chrome's download page will be met with a prompt to download the app for a "Mac with Intel chip" or a "Mac with Apple chip."
RIP Galaxy Note: Samsung Galaxy Z Fold 3 will reportedly take over – Tom's Guide
Samsung is banking on its flagship foldable phone series, and it's easy to understand why. The Galaxy Z Fold 2 impressed with its debut this fall, especially given the rocky launch of its predecessor. And with rumors heating up about the Galaxy Z Fold 3, Samsung's upcoming foldable could stake out an even bigger role in the company's phone lineup.
How big? Korean publication Aju News claims that the Galaxy Z Fold 3 will take center stage by the middle of 2021, as the phone maker discontinues its long-running Galaxy Note product line.
Dropping the Galaxy Note would be a big move for Samsung, as the phablet line has been a central focus at Samsung for a little less than a decade. Samsung hasn't commented on the growing number of rumors about the Note's fate, which started in earnest more than a week ago when noted leaker Ice Universe tweeted that there was no indication Samsung was working on a new version of the Note.
That hasn't been the case with the Galaxy Z Fold 3, which has been the focus of many rumors and leaks — the biggest of which suggests that it will feature a stylus similar to the Note's S Pen. That has been the Note's exclusive feature, which suggests to some that the phablet's days are numbered in favor of a foldable phone with a larger screen.
Additionally, the Galaxy Note 20 series experienced sluggish sales, not long after launching. According to analytics firm Counterpoint Research, the Galaxy Note 20 and Galaxy Note 20 Ultra ended up placing only fourth and eighth in the top 10 smartphone sales just in the first week of September alone behind the iPhone 11 line. With opening numbers like these, it seems obvious that Samsung would be wise to rethink its phone lineup.
The Aju News report claims that Samsung was able to find an in-screen digitizer that lets the S Pen work with the Galaxy Z Fold 2's foldable screen that has a much thinner layer of glass than traditional smartphones. Without making changes to the S Pen, the stylus would scratch up the Fold's display
Other rumors suggest that the Galaxy Z Fold 3 will feature under-screen camera technology, a first for Samsung that will get rid of visible cut-outs for cameras in the phone's screen.
According to Aju News, the Galaxy Z Fold 3 could debut as soon as June, which would be earlier than the usual August/September rollout for the Galaxy Note. But we could get a sign that the Note's days are numbered before then with the early 2021 release of the Galaxy S21. If that new phone lineup adopts more Galaxy Note features — like stylus support — the Galaxy Note's days could be truly numbered.
Sony says that variable refresh rate feature for PlayStation 5 is in the works – GSMArena.com news – GSMArena.com
In a recently updated PS5 FAQ section, Sony has confirmed that the variable refresh rate feature isn't supported yet on its new Playstation 5 console, but it will be in the near future. This is rather strange because the console has HDMI 2.1, which supports the VRR by default.
For instance, the Xbox Series X, Series S and One X all support VRR, which turns out to be a pretty cool feature not only for PC gamers but for console gamers as well. Especially since the new hardware can do 120fps at 1080p and 4K. Some of the games tend to suffer feom the occasional dip lf the framerate so VRR smooths out the gaming experience quite a bit.
Of course, keep in mind that even if you have a PS5 and Sony releases the patch to enable VRR, it might not work with your TV. The latter should have HDMI 2.1 support as well to enable VRR.
The Galaxy Note20 is 50% off at Google Fi for Black Friday, Note20 Ultra at $799.99 – GSMArena.com news – GSMArena.com
Generally speaking, people haven't reacted very amazingly to Samsung's $999 Galaxy Note20 (non-Ultra), judging its price in relation to all of its compromises compared to the Note20 Ultra. This is all quite understandable, so we're assuming Samsung hasn't sold a lot of these.
Well, Google is coming to the rescue right now – or specifically, Google Fi, the search giant's carrier arm. For Black Friday, it's offering you a Note20 for just $499.99. That's 50% off, and at this price, the phone is clearly more enticing than if you had to pay the full normal amount.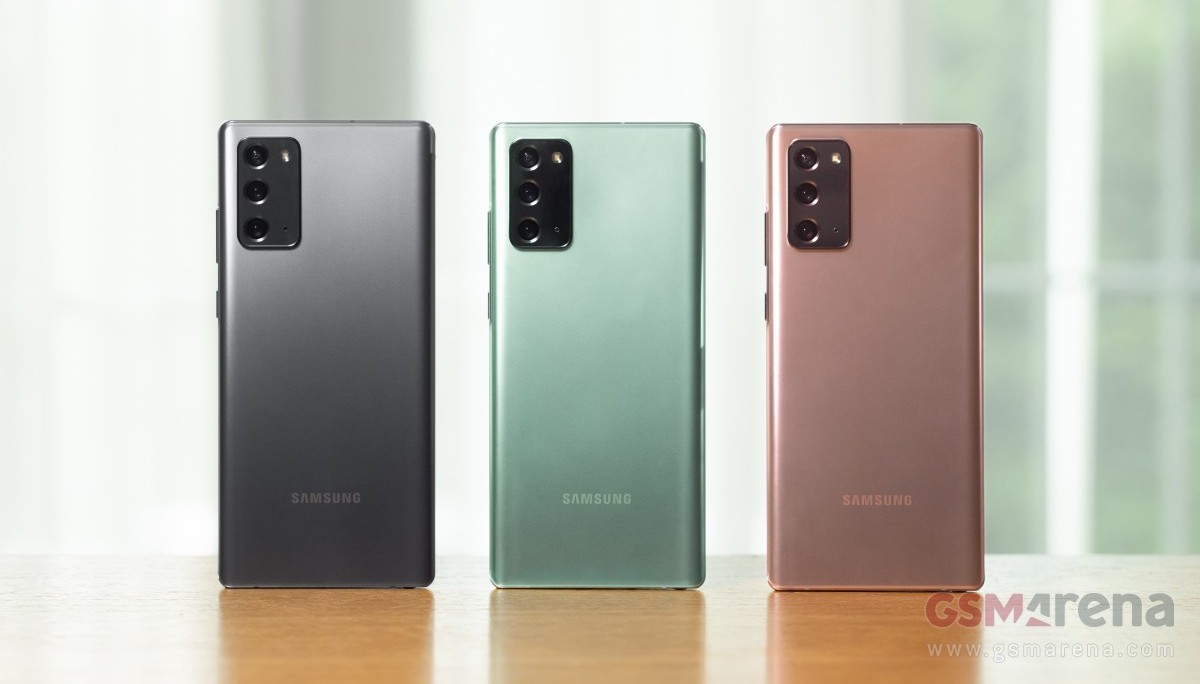 Samsung Galaxy Note20
The caveats are as follows: you need to activate Fi service within a month, and keep it for at least three months. That's it, and note that this isn't a "bill credits" type of deal, you get the reduced price on the spot, when you make your purchase. We haven't seen a more straightforward deal in the US in a very long time.
But wait, there's more! You can also purchase the Note20 Ultra or Galaxy S20+ for $799.99, the Galaxy S20 for $599.99, the S20 Ultra for $999.99, the Galaxy A71 5G for $249 (that's $350 off), or the Pixel 4a 5G for $299 (that's $200 off). Alternatively, there's the Moto G Power for $149 but with $149 in Fi credit, so if you actually end up using Fi that's the phone basically for free, and the same arrangement is also in play for the Moto G Stylus which is $199 but comes with $199 in Fi credit.
If you're interested in any of these deals, make sure to grab them while they're hot. After all, Black Friday isn't forever, although it's definitely become much more than one single day in recent times.