Google India Exec Says AI Could Add $500 Billion to Economy, Google Pay Claims 43% Market Share – Crowdfund Insider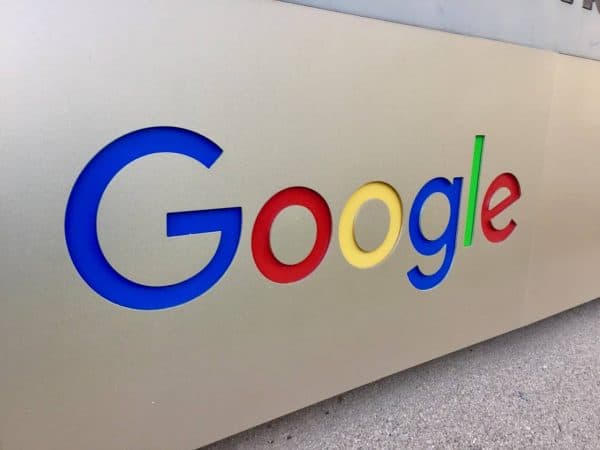 Artificial intelligence (AI) alone could potentially add $500 billion or half a trillion dollars to India's economy, according to Google India Country Manager and VP, Sajay Gupta.
Gupta, who has previously worked as MD of Star India and The Walt Disney Company India, noted (while at the 'ABP Infocom – The Next Normal' event):
"The COVID-19 pandemic has prompted us to use every tool at our disposal to address the challenges and opportunities before us."
According to Gupta, AI can help in improving various processes such as the forecasting of floods and providing more accurate diagnosis of diseases. Google India has reportedly provided $10 billion for expanding the nation's digital footprint.
Like in many other countries, the search engine giant dominates or is a major player in several key market segments in India. As confirmed by local media outlets, Google Pay currently holds around 43% of the country's market share, followed by digital payments giant PhonePe.
Notably, India has been overtaken by the US which is currently Google Pay's largest generator of new users, according to Apptopia data.
However, Google Pay adoption has been growing steadily in India with almost 200,000 new users in just the past week. The app was introduced around 7 years back in India as a basic payments service. Since then, the tech firm has updated its app with many new features. Indian users have downloaded the digital payments app millions of times.
Google Pay now comes with several useful features such as "tap to pay" and personal finance tools. It was ranked as the #1 finance app in Apple's App Store and in Google Play in the US.
Meanwhile, in India, Google Pay was ranked number 1 in terms of total number of transactions performed in November 2020. The app handled 96 million transactions, according to the National Payments Corporation of India (NPCI).
As covered in November 2020, Google, part of Alphabet (NASDAQ:GOOG) is pushing deeper into Fintech with a redesigned Google Pay App in a natural step for one of the largest tech firms in the world.
Caesar Sengupta, General Manager & VP, Payments and Next Billion Users for Google, said last month that Google is "taking an important step forward in our quest to make money simple, secure and helpful."
He added:
"Starting in the U.S., we're launching a redesigned Google Pay app on Android and iOS. The new app is designed around your relationships with people and businesses. It helps you save money and gives you insights into your spending. It's built with multiple layers of security to keep your money and information private and safe. And in 2021, it will give you the chance to apply for a new kind of digital bank account with trusted financial institutions."
Resident Evil 8 release date announced as PS5 gets exclusive demo – digitalspy.com – digitalspy.com
Resident Evil 8 has been given a release date, and it's not that far off.
The eighth (or ninth, or tenth, depending on how you look at it) entry in the main series will be released on May 7, less than a year after it was first announced.
Officially titled Resident Evil Village, with the 'VIII' being highlighted in the logo, the survival horror game will be released for PlayStation 5, Xbox Series X/S, PlayStation 4, Xbox One, and PC. Last-gen versions will let you play the current-gen versions at no extra cost.
Related: Resident Evil reboot – everything you need to know about the prequel
There's a new trailer showing off more of the villains, who are a family of vampires that we are already terrified of. There's also a mysterious man wearing a cowboy hat, sunglasses and a creepy smile. Chris Redfield and Ethan Winters definitely have their work cut out for them.
A gameplay showcase also had Capcom tease that 'the merchant will return' from Resident Evil 4, but we're not sure if the character The Duke is supposed to be him. Definitely returning from Resident Evil 4 is the inventory management system, which items having different shapes and sizes, so you can't carry everything with you at once.
A demo is available now, exclusively on PS5. You play as an unnamed maiden trying to to escape the dungeon. We've played it, and while there's no combat or enemies, the visuals and sound design do a good job of filling you with dread.
Related: PlayStation 5 console review
The game will also come with a free online multiplayer title called Resident Evil Re:Verse. Yes, they did the same thing with last year's Resident Evil 3 remake and Resistance, which barely anyone played. Maybe it'll take off this time, who knows…
---
Digital Spy has launched its first-ever digital magazine with exclusive features, interviews, and videos. Check it out with a 1-month free trial, only on Apple News+.
Interested in Digital Spy's weekly newsletter? Sign up to get it sent straight to your inbox – and don't forget to join our Watch This Facebook Group for daily TV recommendations and discussions with other readers.
This content is created and maintained by a third party, and imported onto this page to help users provide their email addresses. You may be able to find more information about this and similar content at piano.io
'Cyberpunk 2077' patch 1.1 promising numerous stability fixes – NME
CD Project Red have released the first patch for Cyberpunk 2077, fixing many of the issues that were present in the game since launch.
The 1.1 patch focuses primarily on stability improvements across all platforms, and weighs in at 10GB on PC, and 17GB on consoles.
Amongst the stability improvements, memory usage for various systems has also been improved, including memory savings for characters, interactions, navigation, in-game videos, foliage, laser effects, AI, street traffic and more.
CD Project RED have also confirmed that various crash fixes have been implanted, related to loading saves, opening and closing the game, and also at Cyberpunk 2077's Point of No Return message.
There are a large number of other fixes in the patch notes too, including many fixes to the quests and the and open world events. A handful of UI and Visual bugs issues have been remedied, and a few platform-specific including performance optimisation, crash fixes, and memory usage improvements.
Cyberpunk's website has a full list of all of the updates made in the patch.
The road ahead for Cyberpunk 2077 involves a complement of promised patches and fixes, as well as DLC. A report for Bloomberg by Jason Schreier suggested that the extent of the issues were known long before the game came out amongst internal developer.
In these claims was the accusation that the demo at E3 2018 was "fake" and not representative of the actual game that was being developed. CD Project RED studio head Adam Badowski responded to these claims by saying "it's hard for a trade show game demo not to be a test of a vision or vertical slice two years before the game ships, but that doesn't mean it's fake"
There are currently two separate lawsuits that have been filed against CD Project RED in response to the issues that were present in the game at launch, with the latest lawsuit focussing on how the game "was virtually unplayable on the current-generation Xbox or PlayStation systems due to an enormous number of bugs".
Viewers roast Twitch for giving community award to a literal bot – Dexerto
Twitch made a major blunder by giving a community participation award to an honest-to-goodness bot account, and it quickly became the most memed moment from the entire awards stream.
Whether it was the fact most people had to spend the majority of the year inside or something else, 2020 was a record-breaking year for Twitch no matter how you look at it, with more people tuning in than ever before
At the end of the year, Twitch announced they would be holding a "participation ceremony" in January to recognize those users who went above and beyond to make the site into the community we know today. Apparently, you didn't even have to be a real person to be eligible for an award, either.
Awards were given out in all kinds of categories, but the one that stuck out was for "most raids performed in 2020." Raiding is when a streamer sends their viewers to another channel, usually done at the end of a stream. It's a great way to give smaller channels some of the spotlight, but apparently Twitch wasn't aware you don't have to be human to do so.
One of the hosts, Twitch streamer Elspeth, excitedly announced that the user who had performed the most raids in 2020 was none other than "electricallongboard" with over 1,000 during the course of the year.
There's just one problem here though, as chat and other streamers watching almost instantly pointed out, electricallongboard is simply a bot that automatically hosts other channels, it's not a human or even technically a member of the community. It's more of an annoyance to actual streamers than anything else.
"That's just one of those stupid bot accounts that raids you," streamer Zach Bussey laughed while watching it play out. "That account should be banned from Twitch, oh my god, what kind of world do we live in."
Obviously, electricallongboard didn't have anything to say on their big win since they're a non-sentient program completing an assigned task, but it's a big win for Twitch bots of all types without a doubt.
Along with this slip-up, there were also issues with the moderation, or lack thereof, during the stream, with viewers "spewing hate speech and harassing the guest streamers."
There's more than 42,000+ viewers watching the Twitch Participation Ceremony on the offical @Twitch channel now. Users in chat are spewing hate speech & harassing the guest streamers. 3 mod names in the chat list but since I've been watching, have seen ZERO messages get deleted.

— negaoryx (@negaoryx) January 23, 2021
Twitch hasn't replied to either of these situations as of yet, but bots and hate speech were two of the site's biggest issues in 2020, successful as it was, and it seems like there's still some work to be done on both.