Google postpones Android 11 unveiling amid U.S. protests – Yahoo Canada Finance
(Reuters) – Alphabet Inc's <GOOGL.O> Google on Saturday said it has postponed next week's planned unveiling of the beta version of its latest Android 11 mobile operating system in light of protests and unrest in the United States.
"We are excited to tell you more about Android 11, but now is not the time to celebrate," Google said in a message posted on its Android developers website.
The event was originally scheduled to take place virtually on Wednesday, according to the website. In a tweet, it said that it will announce more details on the new version of Android "soon," without specifying any dates.
Protests have spread across the United States over the killing of George Floyd, a Minneapolis black man who died after being pinned by the neck under a white police officer's knee.
(Reporting by Paresh Dave in San Francisco and Shubham Kalia in Bengaluru; Editing by William Mallard)
Samsung's Galaxy Note 20 event will take place on August 5 – The Next Web
Samsung today sent out 'invites' for its next Galaxy Unpacked event, when the company is expected to launch the Galaxy Note 20. Indeed, the company teases such in a short video posted with the announcement:
[embedded content]
As previously rumored, the event will take place on August 5, with the livestream beginning at 10 am ET. Samsung itself doesn't explicitly say much about what to expect, other than confirming it will "explore our latest Galaxy Devices ecosystem."
That said, the Note 20 is a given; the company appeared to have accidentally leaked the Note 20 Ultra(or Plus) last week, showing off a phone with a similar rose gold finish to that shown in the video above.
The device is expected to include similar specs to the Galaxy S20, including a 120Hz display, a Snapdragon 865, 8/12GB of RAM, and 128/256/512GB of storage. The Ultra/Plus model is expected to come with a 108MP primary sensor, like the Galaxy S20 before it.
You can tune in to the livestream on Samsung.com come the day of the event.
For more gear, gadget, and hardware news and reviews, follow Plugged on
Twitter and
Flipboard.

Published July 8, 2020 — 01:05 UTC
When does Lillia arrive on League's live servers? – Dot Esports
One of League of Legends' newest champions, Lillia, the Bashful Bloom, is set to arrive on live servers alongside the teased "big" summer event, Spirit Blossom.
Riot's champion design team has been hard at work; the developer released five champions in 2019 and said six new champions would be arriving in 2020. The first arrival of this year was Sett, the Boss, who made his debut in January.
Riot's now getting ready to release two champions, and one of them is Lillia. She's coming to live servers as early as Patch 10.15, on July 22. The date also marks the start of the Spirit Blossom event, which will come with cool thematic skins.
Lillia is the first dedicated jungler release since 2017 that likes to keep her distance from her enemies. Riot describes her as a shy fawn, and she has a spell-kit that suits her nature. Most of her spells are long-ranged abilities, and her ultimate sends her enemies to sleep.
When does Lillia release?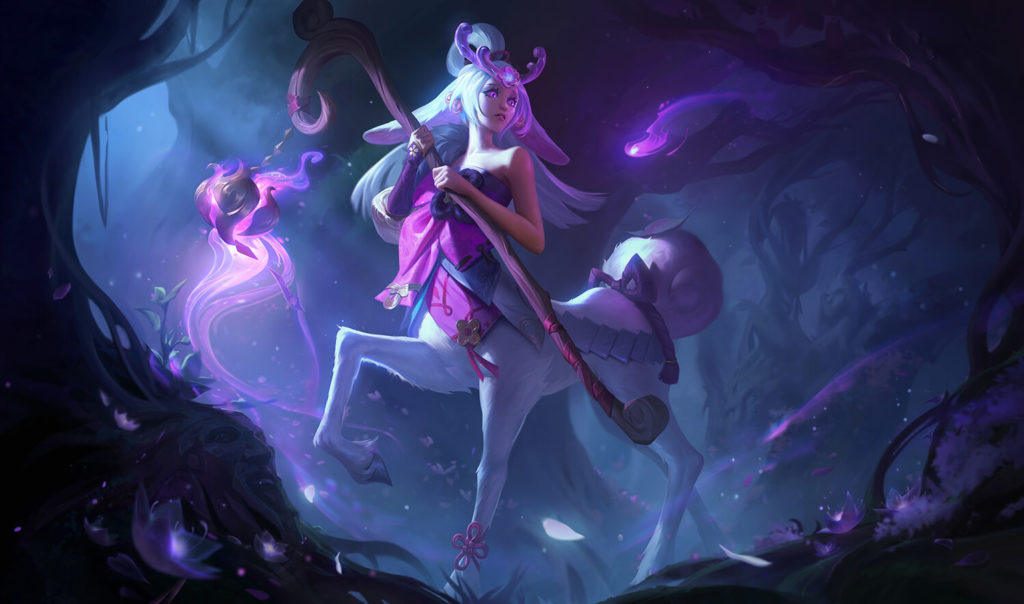 Lillia is expected to release as a part of League's Patch 10.15, which is scheduled to hit the Rift on Wednesday, July 22.
As with every patch, Riot's also planning to introduce some tweaks to existing champions to spice up the gameplay. Ahri and Udyr will be getting a VFX update, making their spells and auto attacks look more updated.
Considering there is still time before the patch releases, Riot can choose to implement more changes, so keeping an eye on PBE is a must if you're looking to continue your road to Challenger rank on release day.
OnePlus Nord colors: Here are the rumors – Android Authority
A Nord promo video includes a brief view of four possible Nord colors.
It's not certain which of these colors will make the cut.
---
OnePlus has been fond of offering its phones in clever colors as of late, so how will it liven up the OnePlus Nord? The company might have offered a clue to perceptive fans.
Part two of a OnePlus Nord documentary series includes an ever-so-brief glimpse (starting at the 8:40 mark) of what appears to be the upcoming OnePlus Nord colors, blurred out to avoid revealing much of the phone itself. If accurate, they suggest you'll have some vibrant color choices for the sub-$500 device, including a bright blue and a mint green on top of more sober black and gray options. An earlier teaser from OnePlus showed only gray.
There's a chance that OnePlus could shake up the Nord's colors. Don't get too attached to what you see here. However this four-color selection wouldn't be surprising. It's largely consistent with existing OnePlus color schemes, and manufacturers sometimes use vibrant colors to draw people to affordable phones like these. It's mainly a question of whether or not the hue you want will be available with the configuration you'd prefer.
Next: Is the Nord really a 'New Beginning' for OnePlus?