Hands-On With the New iPhone 12 Pro Max and iPhone 12 Mini – MacRumors
Happy iPhone launch day part deux! Today is the official release day for the iPhone 12 Pro Max and iPhone 12 mini, which join the ‌iPhone 12 Pro‌ and ‌iPhone 12‌ that were released last month. We picked up the new ‌iPhone 12‌ mini and Pro Max for an unboxing, hands-on, and quick video comparison.
Subscribe to the MacRumors YouTube channel for more videos.
At 5.4-inches, the ‌iPhone 12‌ mini is the smallest ‌iPhone‌ that Apple has released since the 2016 iPhone SE, and the 6.7-inch ‌iPhone 12 Pro‌ Max is the largest ‌iPhone‌ to date, so seeing these two devices side-by-side is a bit comical. The ‌iPhone 12 Pro‌ Max, which is a dual-handed use phone, looks enormous next to the super tiny mini, which can be used one-handed.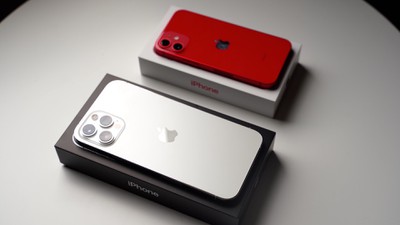 For most people, MacRumors videographer Dan included, the 6.1-inch size of the ‌iPhone 12‌ and 12 Pro may be the sweet spot, but those who want light weight, one-handed use, and better pocketability will love the mini. For most screen real estate, the ‌iPhone 12 Pro‌ Max is the device to choose, and many of us here at MacRumors are fans of Apple's largest phone.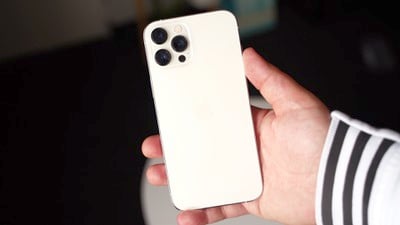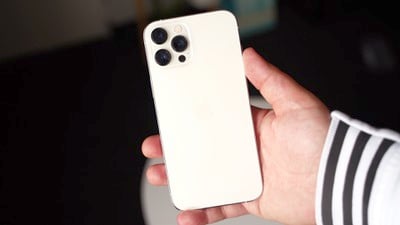 The 12 Pro Max offers a lot more screen real estate when browsing the web and using apps than the ‌iPhone 12‌ or 12 mini, but it is a good deal heavier than Apple's other iPhones. Weight wise, it's not too far off from the iPhone 11 Pro Max for those that have that ‌iPhone‌, but it is much more hefty than the ‌iPhone 12‌ or 12 mini.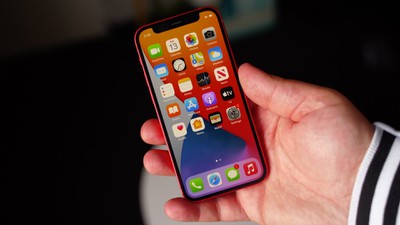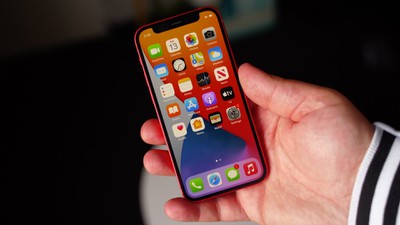 We got the ‌iPhone 12 Pro‌ Max in silver and the color is almost a bright white, which looks fantastic. It has shiny silver edges, and the silver color seems to be better at concealing fingerprints than the blue ‌iPhone‌ with matching blue edges. Our ‌iPhone 12‌ mini is red, and the red shade this year is brighter than usual like a shiny candy apple, and it too looks great.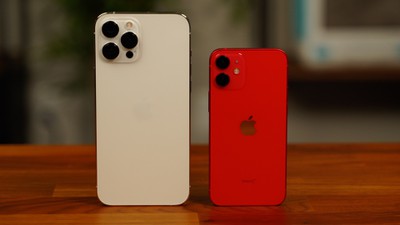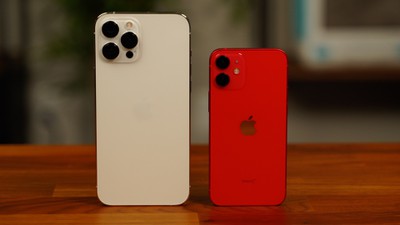 The mini is so small that the Wallet accessory that Apple made goes right to the edges of the phone (it's the same width), which makes for an odd look. We also picked up a Leather case and the wallet attachment seems more slippery compared to the Silicone case, which is something to keep in mind.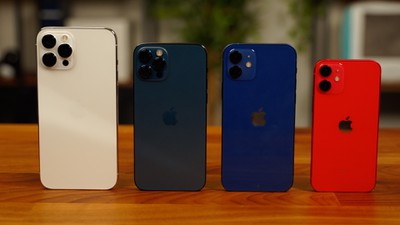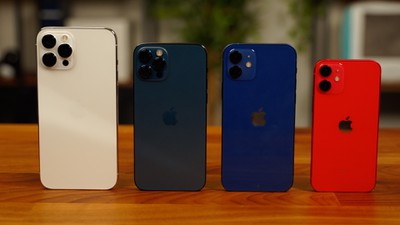 The ‌iPhone 12‌ mini has the same camera as the ‌iPhone 12‌ and takes identical pictures, but the ‌iPhone 12 Pro‌ Max has a triple-lens camera with a sensor that's better than the sensor in the ‌iPhone 12 Pro‌, giving it the best camera out of the bunch. Even though it has the best camera, the cameras in the other iPhones are quite good, and you may not see too much difference between them in standard lighting situations. You should, however, see some slightly better performance out of the 12 Pro Max in low lighting conditions.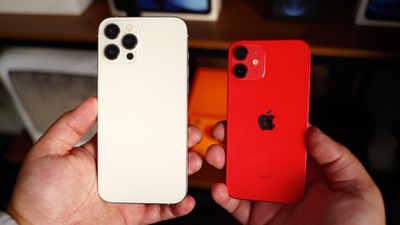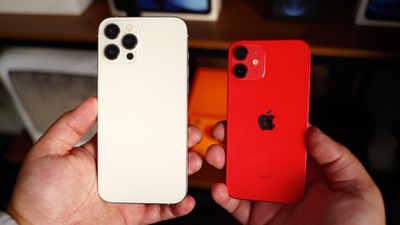 We took some comparison shots with the new iPhones and shared them in the video, so make sure to give it a watch to see if you can tell the difference in photo quality.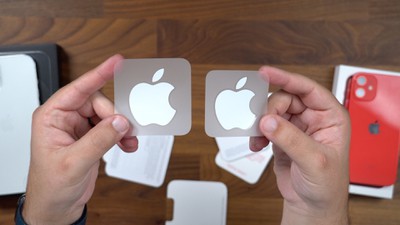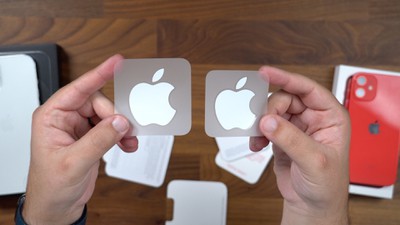 The ‌iPhone 12 Pro‌ Max comes with an extra large Apple sticker
We're going to have more in-depth coverage of the new iPhones coming next week, including a camera comparison across the ‌iPhone 12‌, 12 Pro, and 12 Pro Max, so make sure to stay tuned to MacRumors for all of your ‌iPhone‌ news.
Here Are The Top Ten Best-Selling Nintendo Switch Games As Of June 2021 – Nintendo Life
Nintendo has provided updated sales figures for its best-selling games on Switch, giving us a great look at which titles have performed the best since the console first launched more than four years ago.
It's a very familiar list, with most of the system's best-sellers holding their positions from previous reports. Mario Kart 8 Deluxe and Animal Crossing: New Horizons continue to dominate, both extending their leads at the top, with the former selling strongest during Q1 2021.
Elsewhere, Ring Fit Adventure is perhaps the most noteworthy name on the list, as sales continue to turn it into an evergreen star. The game has broken into the top ten by outselling New Super Mario Bros. U Deluxe and seems to be showing no signs of slowing down.
Below, you'll find the Switch's best-selling games as of 30th June 2021. Note that the data only includes Nintendo-published titles.
---
Top Ten Best-Selling Nintendo Switch Games (as of 30th June 2021):
Mario Kart 8 Deluxe – 37.08 million
Animal Crossing: New Horizons – 33.89 million
Super Smash Bros. Ultimate – 24.77 million
The Legend of Zelda: Breath of the Wild – 23.20 million
Pokémon Sword and Shield – 21.85 million
Super Mario Odyssey – 21.40 million
Super Mario Party – 15.72 million
Pokémon: Let's Go, Pikachu! / Let's Go, Eevee! – 13.57 million
Splatoon 2 – 12.45 million
Ring Fit Adventure – 11.26 million
---
The numbers above are worldwide sales and include retail, digital, and copies bundled with hardware all combined. Nintendo has also revealed that Switch hardware lifetime sales have now reached more than 89 million units.
Any surprises in that top ten? Feel free to share your thoughts below.
Gone Home Studio Co-Founder Steps Down After Allegations Of 'Toxic' Workplace [Update] – Kotaku
Shortly afterwards, Polygon reported the departure in much greater detail, saying that since development of Open Roads began in 2019 fifteen staff had left the studio, while twelve of those who had left spoke with the site and "said their departure was at least in part due to Gaynor's behavior toward workers, specifically women on the team".
The report also says 10 of the 12 employees who have left have been women, and that Gaynor had actually left his role back in March, "after it became clear that the steps that were already being taken to improve his interactions with the team were only yielding temporary results." One former employee "in a leadership position" told Polygon that "Working for him often felt like working for a high school mean girl. His go-to weapon was to laugh at people's opinions and embarrass them in front of other people."
G/O Media may get a commission
While the allegations—and revelation that there had already been steps being taken to "improve his interactions with the team"—are substantial, Gaynor has not left the company, or even development on the game. Instead he will "transition to a role as a writer", where he will remain as one of a reported six people still at Fullbright working on the game.
Fullbright released the critically-acclaimed Gone Home in 2014, and followed it up with Tacoma in 2017. Open Roads had been due for release in 2021.
Update 08/04/2021 9:37 p.m. ET: Gaynor has issued a statement that reads:
Hi all. I have a statement to share about my role at Fullbright. Earlier this year, I stepped back from my role as creative lead on Open Roads. My leadership style was hurtful to people that worked at Fullbright, and for that I truly apologize.

Stepping back has given me space and perspective to see how my role needs to change and how I need to learn and improve as part of a team, including working with an expert management consultant, and rethinking my relationship to the work at Fullbright.

I care deeply about Open Roads and the Fullbright team. I'm sad to have stepped back from day-to-day development of Open Roads, but it's been the right thing to do. The Open Roads team has my full faith and support as they bring the game to completion.
Sony reportedly showed off its next-generation PSVR at a developer's conference – Engadget
Sony already hinted that it's working on a new PlayStation VR headset, promising "dramatic leaps" in performance, higher resolution, a wider field of view, better tracking and a new controller. On Tuesday, Sony reportedly revealed more specifics about the headset at a developer's summit, according to the YouTube channel PSVR Without Parole (below) and UploadVR, The Verge has reported.
The device is reportedly codenamed next-gen VR (NGVR) and features controllers with capacitive touch sensors that can detect when you're holding the controller or touching the buttons, and even sense the distance to your fingers. Sony also reportedly told developer's that it's planning optional VR support for all AAA releases, so you could play them either in VR or on your TV — much like it did with Resident Evil 7 and No Man's Sky on the PS4 and PS5.
PSVR Without Parole also noted that the next-gen PSVR will offer a 110-degree field of view that's 10 degrees wider than the PSVR. To make the most of those pixels, it will use flexible scaling resolution, along with foveated rendering that uses eye-tracking to improve resolution where you're looking. UploadVR, meanwhile, said that the the headset will feature high-resolution 2,000 x 2,040 OLED displays (4K in total).
We've already heard that the PSVR will connect to PlayStation consoles with a single cable, with no passthrough box required. It will also use inside-out tracking and offer adaptive triggers and haptic feedback on the controllers.
All told, the PSVR 2 (or whatever it's called) should have features mostly on par with rival headsets like the Oculus Quest 2 and HTC Vive Pro 2. However, Sony itself said that the headset won't launch until at least next year, and a Bloomberg report from June indicated it might not come until late in 2022. For now, though, all of that is still grist for the rumor mill until Sony announces something official, possibly later this year.
All products recommended by Engadget are selected by our editorial team, independent of our parent company. Some of our stories include affiliate links. If you buy something through one of these links, we may earn an affiliate commission.