Honor V40 5G is official with Dimensity 1000+, 50MP main camera – GSMArena.com news – GSMArena.com
Honor has announced its first phone since the company officially separated from Huawei – say hello to the Honor V40 5G. The device comes with a Dimensity 1000+ chipset, a new 50 MP camera, and speedy charging.
The screen of the Honor V40 5G is a 6.72" OLED with curved sides and a pill-shaped punch hole for the dual selfie cameras. The panel supports a 120Hz refresh rate and up to 300Hz touch sampling rate and a resolution of 2676 x 1236 pixels.
On the back, we have three cameras – the main one comes with a 50 MP RYYB sensor that is 1/1.56" big. The pixel size is 1.0µm, but in the 4-in-1 pixel-binned mode it goes to 2µm. The other two cameras are an 8MP ultrawide-angle shooter and a 2MP cam for close-up shots. There is also laser autofocus, placed right next to the single LED flash.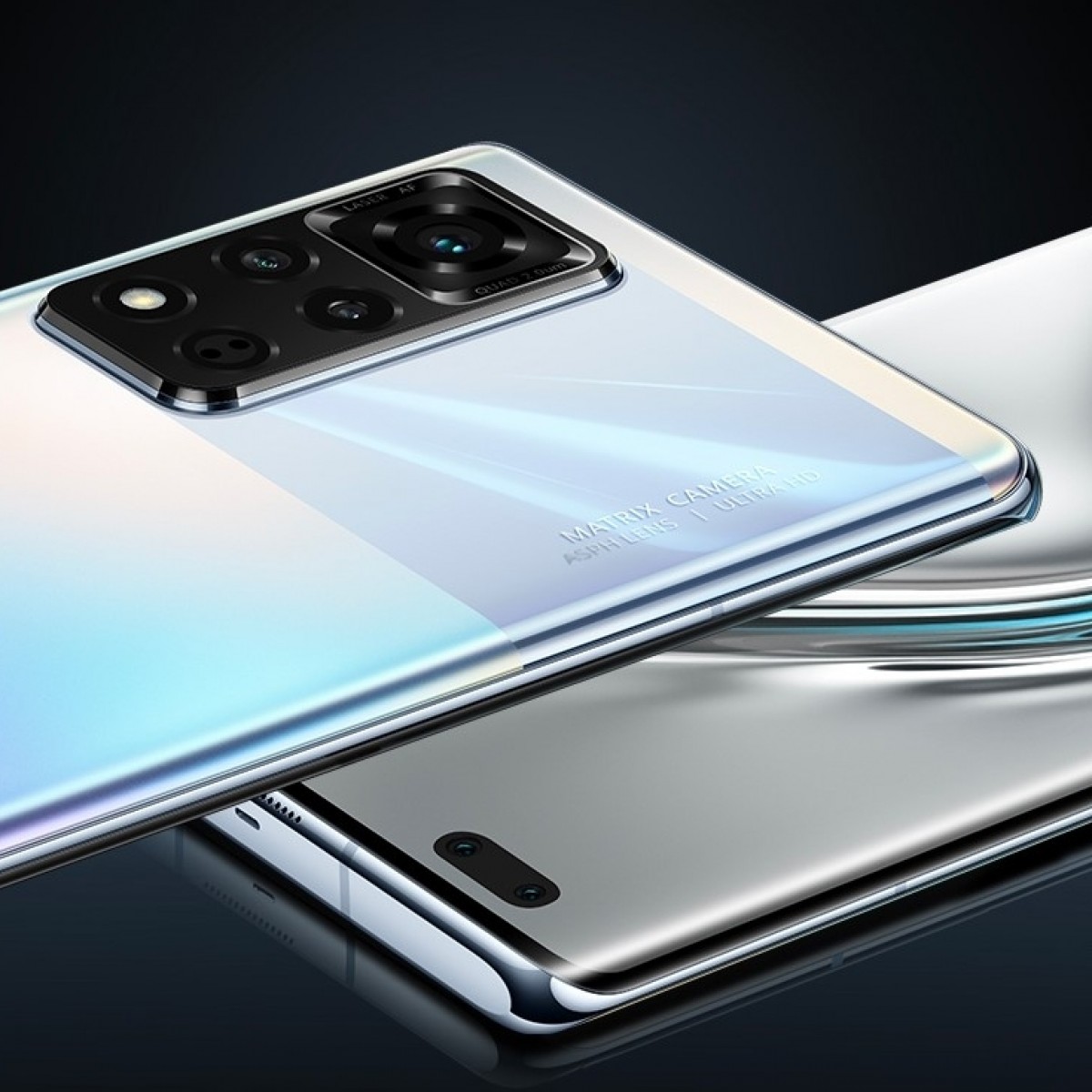 While Honor is an independent company now, the phone was mostly developed under Huawei ownership so it's no surprise to see that the 4,000 mAh battery supports 66W wired charging. This lets you go from flat to 100% in 35 minutes. Wirereless charging speeds are impressive too – up to 50W and a 50% charge in 35 minutes. These are the same speeds in the Huawei Mate 40 Pro smartphone.
Speaking about inherited technology, the Honor V40 5G comes with Magic UI 4.0, sadly, with Android 10 underneath. There was no word whether the phone would have Google Services because the event was in China, where phones ship without those anyway.
The Honor V40 5G is already up for sale in three colors – Night Black, Titanium Silver, Rose Gold – and comes in two memory configurations – 8/128 GB or 8/256 GB. Price starts from CNY3,599 ($556/€455) and goes up to CNY3,999 ($620/€505).
The event also saw the Honor MagicBook 14 and MagicBook 15 get new Intel-powered versions. The new iterations feature an 11th-gen Intel Core i7 processor with an Nvidia GeForce MX450 graphics card.
Thanks to the new processor, the notebooks now support Wi-Fi 6 with a 2X2 MIMO dual-antenna design for wireless speeds up to 2400 Mbps.
The 'Anthem 2.0' Reboot Is Officially Dead As BioWare Moves On – Forbes
Today it's finally official, Anthem 2.0, or Anthem Next, is no more. The Anthem reboot has officially been axed by EA and BioWare, with former reboot head Christian Dailey (now on Dragon Age 4) sending a solemn note to those working on the game and its remaining fans, an excerpt of which is below:
"I know this will be disappointing to the community of Anthem players who have been excited to see the improvements we've been working on. It's also disappointing for the team who were doing brilliant work. And for me personally, Anthem is what brought me to BioWare, and the last two years have been some of the most challenging and rewarding experiences of my career.
Game development is hard. Decisions like these are not easy. Moving forward, we need to laser focus our efforts as a studio and strengthen the next Dragon Age, and Mass Effect titles while continuing to provide quality updates to Star Wars: The Old Republic."
The note also cites the challenges of working during the pandemic, which made all this even more difficult, and affirms that at the very least, they aren't shutting down the servers for the game, continuing its "live service" existence in the sense that you can literally still play it, but it does not seem as if any other actual content will be developed for it.
It was frankly a bit amazing that BioWare even embarked on this grand reboot plan to begin with, and head-scratching when they did so with only 30 team members over the past year working in "incubation mode" for Anthem 2.0. What form that would have taken, we may never know now.
The decision EA had to make was to kill it, or triple down on the idea, devoting more staff, money and time to it, but as I said in previous pieces, even though I certainly would have been curious to play a rebooted Anthem, it did not make much business sense with the current needs of BioWare, which is to get two massive games released, Dragon Age 4 and a new Mass Effect. I said that unlike Final Fantasy XIV, there was no storied IP behind Anthem that needed to be salvaged, and unlike No Man's Sky, there was not the full commitment of an entire studio to turn things around. Whatever Anthem was going to produce with such a small team, it did not seem as if it would be enough to justify the further investment it would take.
I put well over 100 hours into Anthem that first year, and stuck with it as long as I could. There was a core there that was solid, but the game overall just wasn't fully formed, and never quite got there even after a number of big patches and changes, and it was ultimately unclear what a reboot could accomplish. I firmly believe that Mass Effect could stand to benefit from a lot of the best parts of Anthem, the environments, the armor and weapon design and detail, the high-flying combat. There's definitely stuff there that could live on elsewhere. I hope no one ends up losing their job with this project shut down, and I would imagine that if anything, BioWare needs all hands on deck for Dragon Age and Mass Effect, which is where the Anthem 2.0 team will disperse to now. (Update: Jason Schreier reports the team is moving to Dragon Age)
Anthem will forever remain a cautionary tale about how a massive IP can fail, and how even in an age of endless development, live service roadmaps and post-launch patches and revivals, sometimes, games just die. And you can't save them, even if they might deserve it.
Follow me on Twitter, YouTube, Facebook and Instagram. Pick up my sci-fi novels the Herokiller series, and The Earthborn Trilogy, which is also on audiobook.
Hurry! Save $375 on the Samsung Note 20 Ultra as Amazon's Deal of the Day – XDA Developers
There have been a lot of incredible one-day deals this week, and today is no exception! Amazon's Deal of the Day is on the Samsung Note 20 Ultra 5G, and our review of the smartphone is pretty glowing. You can save $375 on the Mystic Black or Mystic Bronzer colorways of the phone, but the discount is only available until the end of the day!
You might be wondering if the Note 20 Ultra is still worth picking up with the release of the Samsung Galaxy S21 flagship smartphones. The answer's a little more complicated than a yes or a no (that's why we have the Galaxy S21 vs. Note 20 Ultra article!), but in short, this smartphone is still compelling, and most importantly, it's bound to go on sale more often… just like today!
And the Note 20 Ultra is not outdated by any means. Aside from the Galaxy Z Flip 2, this was the highest tier of flagship device for Samsung in 2020, and it shows in both its specs and popularity. While the Galaxy S21 Ultra is the bleeding edge of technology, the Note 20 Ultra is still very much up there. This flagship includes an S Pen right out of the gate and has a built-in holder for it. For the Galaxy S21 phones, the S Pen is only compatible with the Ultra, and you need to buy it separately.
Amazon is also running an additional promotion right now, too. Purchasing a Samsung smartphone will let you save $100 on the Samsung Galaxy Buds Pro in Black. 50% off MSRP for great quality earbuds is a great deal if you need a new pair.
Either way, make sure to grab your Note 20 Ultra from Amazon before the end of the day to save!
Did you pick one up? Let us know in the comments!
When and how to watch online – Filmy One
Surprise, surprise. Nintendo has announced a brand new Direct Online presentation that will give gamers an idea of ​​what's in the first half of it 2021
Announced Tuesday, Nintendo announced on its various social media platforms that fans will receive approximately 50 minutes of news and images about upcoming Switch titles, including Super Smash Bros. Ultimate.
It's been a while since Nintendo had a "normal" instant presentation that lasted longer than 10-15 minutes and provided information on unannounced titles, meaning fans want to know how and when they watch.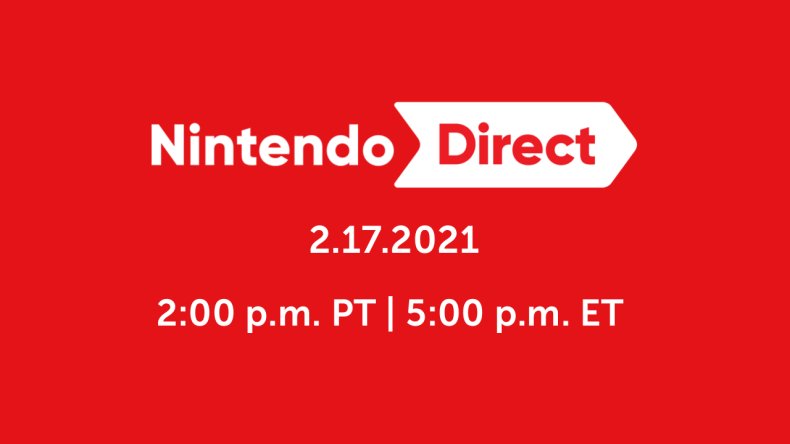 NINTENDO INSTANT START TIME
This latest online Nintendo Direct presentation kicks off Wednesday, February 17, starting at 5:00 PM EDT.
Nintendo has confirmed that the presentation will last approximately 50 minutes, so expect it to end around 6:00 PM EDT.
HOW TO WATCH NINTENDO DIRECTLY ONLINE
The official Nintendo Direct site is one way to watch the upcoming presentation online. This is also the place to revisit the Immediately afterwards.
Nintendo's official YouTube channel will also broadcast the Direct live. The YouTube app is available on mobile devices and all game consoles. PS4, PS5, Xbox One, Xbox Series X / S and the Nintendo Switch. The channel will upload the Nintendo Direct in its entirety after the presentation is complete, as well as the individual trailers shown.
Below you can check out the latest Nintendo Direct when it goes live.
There is also the Nintendo Twitch Channel, which is another way to watch the upcoming Direct online. The Twitch app is available for mobile devices and game consoles such as PS4, PS5, Xbox One and Xbox Series X / S.
WHAT TO EXPECT
With 50 minutes of information, Nintendo fans can expect a lot from the latest Direct. The first is the reveal of a brand new character on the way Super Smash Bros. Ultimate.
Back in December 2020, Sephiroth out Final Fantasy VII was the latest DLC fighter added to the series. Fighters Pass 2 has three more characters to be added Super Smash Bros. Ultimate, so Wednesday will likely give us the first name to arrive in the near future.
Don't expect this new character to be released after Nintendo Direct, but we should get a release date to look forward to.
As for other Nintendo Switch titles, the console does have games like Bravely Default 2 and Monster Hunter Rise is about to release in the coming weeks. Fans may get more information about those titles and when they might be released.
Fans crave a brand new one Mario Kart, That's been a rumor for quite some time, but with 2021 the 35th anniversary of The Legend of Zelda series, fans can expect information on what Nintendo has planned for one of the most popular franchises.
We will finally get some information about it Breath of the wilderness continuation? It's possible, but we can also get a re-release of some of Link's most popular adventures from the 3D era, such as Ocarina of Time, Majora's Mask and more.
With Pokémon Day next week, fans shouldn't expect anything from Pokémon during this Direct either. All information about Pokémon gets its own online presentation.
Fans will have to wait and see what Nintendo has planned for the first half of 2021.
What do you think will be featured during this latest Nintendo Direct? Let us know in the comments.