How the media is falling short covering the economic rollercoaster – CNN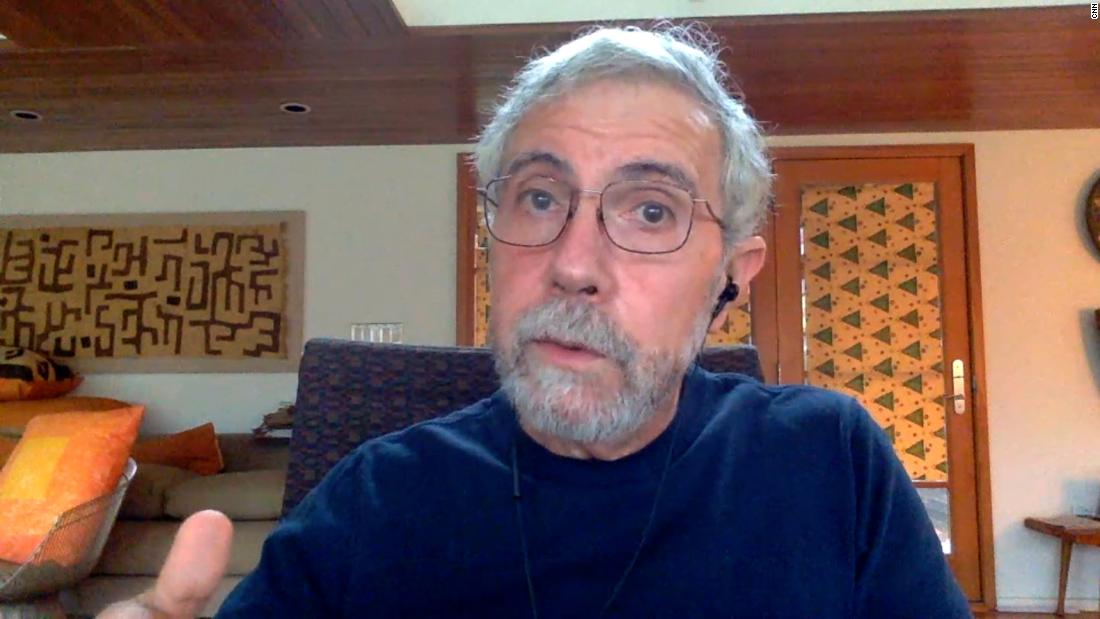 New York (CNN)Even top economists are struggling to explain perhaps "the weirdest economy" Americans have ever lived through, CNN's chief media correspondent Brian Stelter said on "Reliable Sources" Sunday.
Paul Krugman, a Nobel Laureate and economist and a longtime columnist for the New York Times, said the economy is not in recession, but added that the distinction doesn't even matter.
"Jobs are abundant, although maybe the job market is weakening. Inflation is high, though maybe inflation is coming down," Krugman said. "What does it matter whether you use the R word or not?"
But in today's divisive environment, the debate over whether or not to use the word recession by some members of the media has become "especially vitriolic," Krugman said.
"I've never seen anything as bad as the determination of a lot of people to say it's a recession," Krugman said. "It's above and beyond anything I've ever seen."
Negative news stories often get the most attention, Krugman added, but when it comes to the economy, a plurality of voters appear to not be aware of its underlying strength.
"I think that what's happening now is that there's been a kind of a negativity bias in coverage," Krugman said, pointing to a "media failing" when it comes to accurately covering the realities of what most Americans are experiencing in this economy.
"If you ask people how's your financial situation, it's pretty favorable," Krugman said. "You ask them how's the economy, they say, 'Oh, it's terrible.'"
And partisanship is a large driver of that divide.
"They want their Biden recession," Krugman said. "They're going to have it, nevermind the fact that … there's not a recession in any technical sense."
Krugman agreed that it is a complicated economic picture, and that a lot of the numbers aren't consistent with each other, but that too is not surprising.
"We're recovering from a pandemic," Krugman said. "You'd expect a lot of things to look kind of weird right now."
Myanmar military dissolves Suu Kyi's NLD party: State media – Al Jazeera English
BREAKING,
Party of Myanmar leader Aung San Suu Kyi among 40 political parties dissolved after failing to meet registration deadline, according to state television.
Myanmar's military-controlled election commission has announced that the National League for Democracy Party (NLD) would be dissolved for failing to re-register under a new electoral law, according to state television.
The NLD led by Nobel laureate Aung San Suu Kyi was among 40 political parties dissolved on Tuesday after they failed to meet the ruling military's registration deadline for an election, according to state television.
In a nightly news bulletin, Myawaddy TV announced the NLD among those who had not signed up to the election and were therefore automatically disbanded. The NLD has said it would not contest what it calls an illegitimate election.
The army carried out a coup in February 2021 after the NLD won the November 2020 parliamentary elections and subsequently jailed its leader Suu Kyi.
Suu Kyi, 77, is serving prison sentences totaling 33 years after being convicted in a series of politically tainted prosecutions brought by the military. Her supporters say the charges were contrived to keep her from actively taking part in politics.
The party won a landslide victory in the 2020 general election, but less than three months later, the army kept Suu Kyi and all the elected lawmakers from taking their seats in parliament.
The army said justified the coup saying there was a massive poll fraud, though independent election observers did not find any major irregularities.
Some critics of Senior General Min Aung Hlaing, who led the takeover and is now Myanmar's top leader, believe he acted because the vote thwarted his own political ambitions.
No date has been set for the new polls. They had been expected by the end of July, according to the army's own plans.
But in February, the military announced an unexpected six-month extension of its state of emergency, delaying the possible legal date for holding an election.
It said security could not be assured. The military does not control large swaths of the country, where it faces widespread armed resistance to its rule.
This is a breaking story. More to follow.
Gautam Adani acquires 49% in Quintillion Business Media for Rs 48 crore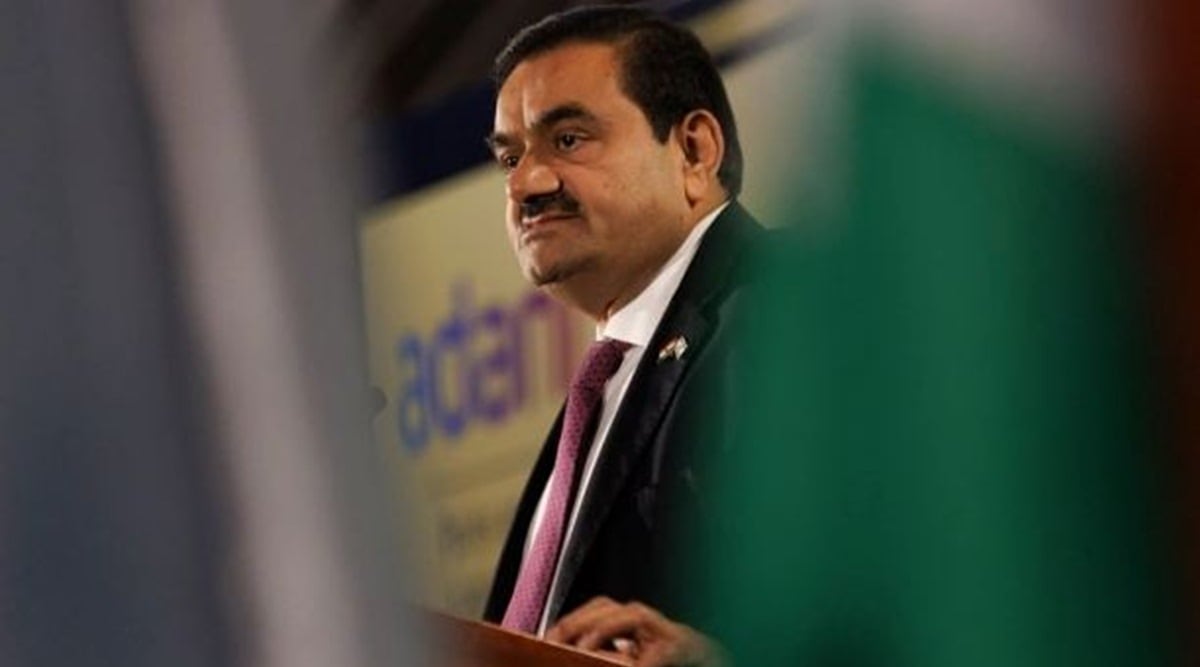 Billionaire Gautam Adani's AMG Media Networks has acquired about a 49 per cent stake in Raghav Bahl-curated digital business news platform Quintillion Business Media Pvt Ltd for about Rs 48 crore.
In a stock exchange filing, Adani Enterprises Ltd said its subsidiary AMG Media Networks Ltd has completed the acquisition which was originally announced in May last year.
The transaction was completed on March 27 for "Rs 47.84 crore", it said.
Quintillion Business Media runs the news platform Bloomberg Quint, now called BQ Prime.
Adani group had set up AMG Media Networks for its foray into businesses of "publishing, advertising, broadcasting, distribution of content over different types of media networks".
In May last year, it had signed a shareholders' agreement with Quintillion Media Ltd (QML) and QBML.
In September 2021, it hired veteran journalist Sanjay Pugalia to lead its media company Adani Media Ventures.
Twitter source code partially leaked online, court filing says
GitHub removed code shared without permission after request by social media giant, court filing says.
Twitter's source code has partially leaked online, according to a legal filing by the social media giant.
Twitter asked GitHub, an online software development platform, to remove the code after it was posted online without permission earlier this month, the legal document filed in the US state of California showed on Sunday.
GitHub complied with Twitter's request to remove the code after the social media company on March 24 issued a subpoena to identify a user known as "FreeSpeechEnthusiast", according to the filing with the US District Court of the Northern District of California. San Francisco-based Twitter noted in the filing that the postings infringe on the platform's intellectual property rights.
The filing was first reported by The New York Times.
The leak of the code is the latest hiccup at the social media giant since its purchase by Elon Musk, whose tenure has been marked by mass layoffs, outages, sweeping changes to content moderation and heated debate about the proper balance between free speech and online safety.
Musk, who bought Twitter for $44bn last October, said recently that Twitter would open the source code used to recommend tweets on March 31. Musk, who also runs Tesla and several other companies, said the platform's algorithm was overly complex and predicted people would find "many silly things" once the code was made public. It is not clear if the leaked source relates to the code used to recommend tweets.
"Providing code transparency will be incredibly embarrassing at first, but it should lead to rapid improvement in recommendation quality," he wrote on Twitter. "Most importantly, we hope to earn your trust."