Indigneous art to be on display at paramedic stations – Saltwire
SYDNEY — The first installation of Indigenous artwork to be displayed at select paramedic stations across Nova Scotia will be unveiled today in Sydney.
A partnership between EHS Operations and Friends United will see some 60 Mi'kmaq artworks showcased at various locations across the province.
The Sydney event will mark Indigenous Peoples Day and feature works by two Cape Breton Mi'kmaw artists: Loretta Gould of Waycobah and Amanda Julian of Wagmatcook.
"We are incredibly grateful for the generous donation of Indigenous art by Friends United," said Elden MacDonald, EHS Operations regional manager for the eastern region, in a press release.
"We trust the addition of this art to select stations throughout the province will help strengthen our connection with the Indigenous communities we serve while simultaneously contributing to a more inclusive workspace."
Rolf Bouman, founder of Friends United that is based in Cleveland, Richmond County, and his son, Lucas, who is an EHS paramedic, view the partnership as benefiting both Indigenous artists and paramedics.
"One important goal of the Friends United Initiative is to give back to the community. It seemed clear that a simple way of doing this was to help the health-care professionals who work tirelessly to keep our communities safe," said Rolf Bouman.
"Speaking with the artists that are involved with the Friends United initiative, they are proud and happy to see their artwork at EHS facilities. It allows the important stories and messages of Indigenous people to be told and better understood," said Lucas Bouman.
Tuesday's unveiling will be at the EHS station on George Street.
Friends United provides seasoned and emerging Indigenous artists with the business skills, support and encouragement needed to become independent, self-sufficient entrepreneurs.
The aim is to eliminate misconceptions and prejudice and promote equality and mutual respect among all peoples by sharing the meaningful stories of First Nations artists.
Gould is a quilter/painter who loves bright and beautiful colours. She was born and raised in Waycobah First Nation and has become one of the leading Mi'kmaq artists in Nova Scotia. Her art has gained international interest, with her creations being displayed worldwide.
Amanda (Mandy) Julian hails from Wagmatcook and has developed a very unique painting style, inspiring many people with her artwork, including children.
Art workshops for teens offered in photography, poetry – Sarnia Observer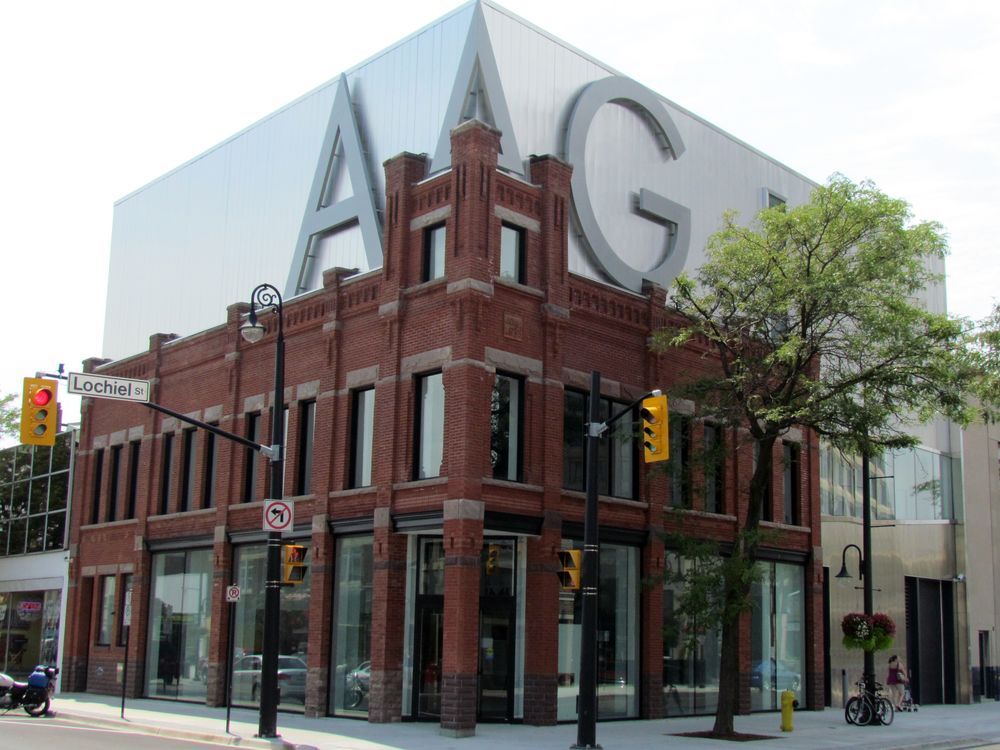 Article content
Hopes are participants in an upcoming art workshop series for teens also get involved in a photo contest jointly hosted by Lambton County Library and the Judith and Norman Alix Art Gallery, a gallery official says.
Article content
The Take Your Shot Teen Photo Contest that opened in May for 13-18-year-olds, and running until July 10, is one of the reasons photography was made one of the topics in an upcoming Random Acts of Art Workshop (RAAW), said Anna Miccolis, community art and education coordinator with the downtown Sarnia gallery.
The photo contest has been held by the library dating back to around 2009, but in recent years the gallery has come on board, she said.
"It's had a number of different names over the years," she said about the contest.
The July 6-8 RAAW "crash course of photography basics" with photographer Sierra Rei Hart at the gallery promises to help prep youngsters with photography knowledge, including composition, perspective, lighting and editing.
Winners, meanwhile, in the contest that challenges teens to encapsulate the feeling of home in their shots, get their photographs matted and framed. A choice of prizes is available to the grand prize winner.
Details are at jnaag.ca.
The contest kicked off in May with a talk about photography and storytelling from decorated photojournalist Larry Towell.
An Aug. 12 to Oct. 8 exhibition at the gallery called Feels Like Home is planned to showcase work by Towell, from the gallery's permanent collection, and jury-selected entries from contest participants, Miccolis said.
The other Summer RAAW workshop is poetry with spoken word artist Shelly Grace July 20-22.
It ties into 10th anniversary plans for the Judith and Norman Alix Art Gallery this fall, Miccolis said.
Article content
"We're looking at our permanent collection and the story of how JNAAG came to be in this building, but we're, in that exploration of the permanent collection, we're thinking about what our collection encompasses at this time," she said.
"And we thought that a program centred around poetry and performance could create an opportunity for some interesting responses from youth in the community."
Details are pending for anniversary plans in October, she said.
"But we do have a plan for a rotation of exhibits, giving a survey of the permanent collection."
The age 14-18 RAAW series – another for 9-13-year-olds is called TNT Summer Splash – has been hosted by the gallery for more than a decade, including its pre-JNAAG days as Gallery Lambton, Miccolis said, noting the workshops are free.
Past iterations have included making murals on walls of buildings, as well as stained glass artwork and experimental painting, she said.
"As always, we're looking to create deepened connections to the work on display," she said. "Whether it's a current exhibition, or using programs as a primer to exhibitions coming in the near future."
Current gallery exhibitions include photography exhibition One Wave by Ned Pratt, and Facing North, featuring paintings by Jean Hay.
Surprised by art — Folks Art Festival uses garbage cans as canvas – Welland Tribune
The annual Niagara Folk Arts Festival may be wrapping up, but its Art We Surprised project will be around all summer — and perhaps even beyond.
So if you're walking in St. Catharines' Richard Pierpoint Park and find yourself face-to-face with a piece of art, make sure to take a closer look.
It was carefully created and designed — but instead of the artist using a traditional canvas, the work is on a plastic garbage can.
The point, as the name suggests, is the surprise.
"The project came from the idea that persons walking through (the park) would suddenly come upon a highly decorated art work, and be surprised to find it out in a natural setting," said Pam Seabrook, fundraising and events manager with Niagara Folks Arts Multicultural Centre.
Originally planned for the 2020 festival through the City of St. Catharines Centennial Gardens Partnership Fund, Art We Surprised was placed on hold due to the pandemic.
Seabrook said the pause was because organizers wanted the art pieces to create "real engagement between artists and the general public," but in the end, settled for a hybrid model — with some solo creations, and some group pieces.
Spanning an assortment of styles and inspiration, from pencil portraits to pieces reminding residents the importance of taking care of the environment. Each art piece is created by an artist who came to Canada as an immigrant.
Seabrook said the art project is an example of what the centre stands for: the inclusion of all cultural heritages, and breaking down of racism, ageism, sexism, homophobia, perceived lack of abilities and seclusion barriers.
One of the artists, Cemile Kacmaz heard about the project through social media. Kacmaz came to Canada with her 12-year-old son in 2020, with the goal of working as an education assistant, and bringing art into special needs programming.
Originally from Istanbul, Kacmaz said she came to Canada because of the difficult political situation in Turkey, and a lifestyle she did not want her son to grow up in. Being an artist in Canada allows her a freedom of speech and expression people in Turkey — and for much of her own life — are not always allowed to share publicly.
Kacmaz attended Niagara College for two years (graduating last week), but with most classes online, said it was difficult and lonely, with no friends or family nearby.
When she learned the fold arts centre was looking for artists to participate in its annual art project, she thought it would be fun and give her a chance to become involved with the Niagara community.
Art We Surprised was an opportunity to use her art for change.
Kacmaz spent a month and a half planning, and another month painting her garbage can. It was a "long, slow process," she said, but the organizers gave artists the ability to take their time.
"Painting is the way of communication between me and the world. It is a kind of tool to understand the world around me," she said.
Her inspiration was the universe, and by placing the garbage cans into the space, between "planets and stars, I wanted to point out how we treat the nature we live and exist in."
All Art We Surprised garbage cans created by artists from across the Niagara region — artists with backgrounds spanning Lebanon, Africa, Colombia and China — will be placed in St. Catharines and at Pierpoint Park this month.
The Niagara Folks Art Festival has held a community art project each year since 2019, with artists invited to participate in communal art projects, regardless of ability.
SHARE:
The in-person return of Art on the Street (8 photos) – GuelphToday