Investment deal expected to bolster European dealmaking in China – TheChronicleHerald.ca
By Kane Wu
HONG KONG (Reuters) – European companies are expected to hunt for assets in China, mainly in insurance, healthcare and automobile sectors, after the world's second-largest economy and the European Union agreed to an investment deal last month, lawyers and bankers say.
The agreement, which took nearly seven years to reach and commits to more liberalisation of China's market will likely take another year to enter into force. It is not clear if the deal grants more leeway on mergers and acquisitions.
However, bankers believe China inbound dealflow, which for decades has remained small compared with its economic size and market potential due to barriers to entry for foreign capital, will pick up in time.
"The EU-China Comprehensive Agreement on Investment (CAI) will certainly facilitate the FDI, including M&A, by EU investors into China," said Cherrie Shi, a senior counsel at law firm FenXun Partners, Baker McKenzie's Joint Operation partner.
The deal would provide EU investors with "more certainty and predictability" for their investment, Shi said.
Total M&A value of EU companies into China amounted to $71 billion for the past three decades, much lower than the $117 billion recorded over the same period from American companies, data from Refinitiv showed.
The deal agreed on Dec. 30 lets European firms operate in China in electric cars, telecom cloud services and certain activities linked to air and maritime transport.
They will also be allowed to fully own units in the automotive sector, many financial services, private hospitals, advertising, real estate and environmental services, such as sewage.
"These are the major growth areas with massive amounts of investments. EU companies are pretty keen to get a piece of the action," said Alan Wang, Partner at law firm Freshfields Bruckhaus Deringer.
China's economic recovery, in contrast to most major economies reeling from measures to contain the COVID-19 pandemic, will make its market, particularly healthcare and pharmaceutical sectors, more attractive to EU investors, Wang said.
IMPLEMENTATION KEY
European companies are already stepping up the ante in auto and financial services, which China had opened up prior to the deal. Carmakers BMW, Volkswagen and Daimler have moved to take control of their China joint ventures, Reuters has reported.
Insurers such as AXA and Allianz have also gained approval for full ownership of their China units. Amundi, Europe's largest asset manager, last year launched a wealth management venture in Shanghai. More are expected to follow suit.
Gaining full ownership of their businesses will make it easier for the companies to acquire and integrate local peers.
"An increasing number of international buyers, primarily from Europe, are lining up to break into China," said Samson Lo, head of Asia M&A at UBS.
Lawyers, however, cautioned no companies will rush investment decisions with details of the agreement yet to be finalised.
China will ban the forced transfer of technology from foreign companies and bar state-owned enterprises from discriminating against foreign investors, but red tape and other issues could still pose challenges.
"The big question really comes down to implementation," said Freshfields' Wang. "In practice, what are the practical local barriers you might still face from a regulatory process that is something difficult to foresee."
(Editing by Sumeet Chatterjee and Jacqueline Wong)
Money managers debate Bitcoin's investment value – Economy, Law & Politics – Business in Vancouver
Varshney Capital partner Praveen Varshney's son Aneesh urged him to start buying Bitcoin in 2017 | Martin Dee
Venture capitalist and Varshney Capital partner Praveen Varshney started buying Bitcoin in 2017, when the cryptocurrency was priced around US$15,000.
His teenaged son, Aneesh, was too young to open an account but had been pestering Varshney to open one so Aneesh could invest $500.
Varshney complied to help Aneesh learn about investing.
The Varshneys have since invested thousands more dollars into the cryptocurrency, which surged more than 300% in the past six months to a value of more than US$40,000 for the first time in early January.
Their most recent purchases were in late December.
The road has been rocky. Bitcoin's price spiked to more than US$17,500 in early 2018, before falling to less than US$5,000 later that year.
(Image: This chart shows Bitcoin's value during the past year | TradingView.com)
Varshney also co-founded Mogo – a Vancouver-based financial-technology company with a platform that enables the general public to buy Bitcoin.
"What investors in Bitcoin like is that it has an arithmetically programmed, fixed supply of 21 million [coins]," Varshney said. "You can't 'print' or make more Bitcoin."
That fixed supply buttresses Bitcoin's stored value compared with fiat currencies, which governments around the world have debased by printing additional money to help grapple with ever-larger debts, he said.
Around 18.5 million bitcoins are in circulation. The remaining 2.5 million have yet to be mined or created.
"Good money has scarcity, durability, portability, verifiability and divisibility," Varshney said. "Bitcoin beats even gold in these."
Varshney said Mogo charges a 1% fee to buy bitcoins, has competitive exchange rates and does not require account holders to provide passport identification, which some platforms demand.
Another popular way to invest in Bitcoin is to buy shares in Grayscale Bitcoin Trust, which is solely invested in Bitcoin, so its share price tracks the price of Bitcoin.
Regardless of how an investor wants to gain exposure to the price of Bitcoin, there are plenty of financial advisers who suggest a rethink.
"It is in bubble territory," said longtime money manager and author Thane Stenner, who plans to join Canaccord Genuity Wealth Management next month as a director and vice-president of wealth management. "The old historical story around the Dutch tulip frenzy comes to mind."
In the 1600s, single tulip bulbs in the Dutch Republic sold for many times the average annual salary of skilled workers.
"I struggle to fully understand the value proposition of Bitcoin vis-a-vis gold," Stenner said, "and my bet would remain on gold long term."
Leith Wheeler CEO Jim Gilliland shared Stenner's skepticism.
(Image: Leith Wheeler CEO Jim Gilliland says his company does not invest in Bitcoin or other digital currencies because their fundamental values are obscure | Chung Chow)
"It's unclear, in terms of the demand, as to what the fair value for something like Bitcoin is," he said.
"For us, as value investors, we would like to have some underlying pinning of value. For companies, it's earnings power. For credit instruments, it's the ability to repay. For something like a digital currency, even though it has a restricted supply and is used as a store of value, for us, we can't have a clear understanding of what the underlying value is of that asset, so we don't invest in digital currencies on behalf of our clients."
Genus Capital CEO Wayne Wachell called the precipitous rise in the value of Bitcoin "breathtaking."
He pointed to a JPMorgan Chase & Co. research note in early January, written by managing director Nikolaos Panigirtzoglou, which said Bitcoin's price has the potential to reach US$146,000 in the long term.
"If it becomes a true tender, It's going to have some legs here," said Wachell, who owns no Bitcoin and has not bought any for clients.
He suspects that central banks around the world could try to control cryptocurrencies by taxing them.
Varshney, however, rejects that idea.
"How can they?" Varshney asked. "This is a global currency. How does a government even monitor it?" •
This Could Be The Hottest ESG Investment In 2021 – Baystreet.ca
Trillions of dollars poured into ESG funds last year, but many analysts are expecting this year to pick up right where 2020 left off.
Forbes stated, "ESG Investing Came of Age in 2020. Millennials Will Continue to Drive it in 2021."
And according to Morgan Stanley Capital International's head of research, we're likely to see investors shifting more and more capital into ESG this year…
Because despite worldwide lockdowns, climate change continues to be a major concern that everyone from Big Tech to Big Oil are now taking seriously.
That's why smart money is piling in, to the tune of trillions of dollars.
BlackRock, the largest asset manager in the world, plans to have $1.2 trillion in ESG assets within the next 10 years.
And it's estimated that 1/3 of all assets under management in the U.S. are already sustainably invested…
That's $17.1 trillion invested in the companies taking steps to put people and planet first.
But that doesn't mean they're sacrificing profits in the process.
The ESG boom has produced some of the biggest gains in the market during an incredibly difficult year.
Enphase Energy jumped 472% in 2020…
Digital Turbine soared 682%…
And Tesla became one of the biggest companies on the market with incredible 622% gains.
But one Canadian company saw this mega-trend coming years ago. And they used 2020 as the launchpad they needed to grow many times bigger.
Facedrive (TSXV:FD,OTC:FDVRF), the eco-friendly ridesharing company locked in a number of major contracts, including with government agencies, A-list celebrities, and global tech titans.
Even when lockdowns slowed down the ridesharing industry, they grew their business by acquiring companies in the food delivery space…
Adding thousands of restaurant partners and tens of thousands of new customers….
And they did all of this during the last year.
That's why Facedrive's shares have surged upwards a massive 591% in the last year.
Now, many analystsare convinced 2021 could be a banner year for the ESG mega-trend sweeping across the globe.
2020 Set the Stage for a Climate Change Revolution
While the pandemic has devastated economies around the world, there's been one silver lining.
With the COVID restrictions put in place by governments worldwide, carbon emissions plunged during a record drop in 2020.
But with those numbers likely to rebound in 2021 after restrictions ease, researchers are urging governments to make clean energy a top priority.
That's a major part of why electric vehicles have been gaining steam all across the industry over the last year.
Nearly all the major automakers are rolling out their own EV models.
But the poster child for electric vehicles has been Tesla, the $793 billion juggernaut that continues to prove its doubters wrong throughout 2020.
The ESG boom has helped Tesla become the biggest company in the U.S. behind Big Tech.
And made them over 5 times larger than GM, Ford, and Fiat Chrysler combined.
And Facedrive is jumped into another aspect of EV, bringing electric vehicles to the notoriously pollution-heavy ridesharing industry.
With Facedrive (TSXV:FD,OTC:FDVRF), users can hail a ride from an electric, hybrid, or gas-powered vehicle, all without paying an extra premium for the option.
Once the riders get to their destination, the in-app algorithm kicks in, calculating how much CO2 was created during the journey.
Then it sets aside a portion of the fare to plant trees, offsetting the carbon footprint from the ride.
In other words, you ride, they plant a tree.
Through next-gen technology and partnerships, they're giving their customers the option to make a more eco-friendly choice if they choose.
And recently, they acquired the electric vehicle service company, Steer, from the largest clean energy producer in the United States.
Steer's subscription model for EV cars is aimed at flipping the traditional car ownership model on its head.

And that fits right in line with Facedrive, which is already proving to be a fierce competitor to Uber in certain ridesharing markets.
But the race to address the issue of climate change is just one factor in the ESG boom.
Getting Creative for Social Change
The social component of sustainable investing (the "S" in ESG) also took a front-seat in 2020 for a number of reasons.
During a year with nationwide protests and a major health crisis, companies started putting a major focus on what they can do to support the health and wellbeing of their customers and others.
For many, that's meant getting creative to help support those industries being slammed with strained supply chains.
It was a shift we have seen from major companies since World War II.
1) Ford produced respirators and medical equipment on their assembly lines.
2) Nordstrom's and their alteration teams made it their mission to sew nearly 1 million masks.
3) And liquor producers like Bacardi even shifted to producing hand sanitizer at their distilleries after shelves went empty last year.
Facedrive branched out and got creative to do their part during the pandemic too.
They partnered up with the University of Waterloo and MT>Ventures to create TraceSCAN, a wearable technology used to help slow or stop the spread of the virus.
Through Bluetooth technology, it offers much-needed contact tracing technology for those without cell phones.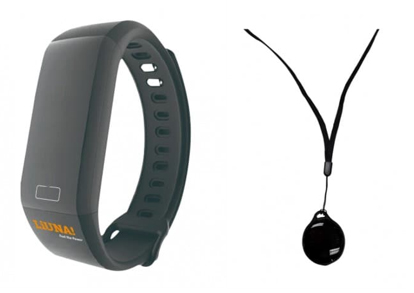 That includes a wide range of people: children, senior citizens, low-income individuals, and employees not able to use phones on the job.
And Facedrive (TSXV:FD,OTC:FDVRF) has signed major partnerships and agreements with both the government of Ontario and Canada's largest airline, Air Canada, to use this breakthrough technology.
While we've seen trillions of dollars pouring into the ESG boom already, this major shift may just be getting started. Experts expect this will only get bigger in the coming years.
But with so many companies getting on board, many investors are becoming overwhelmed trying to find the best opportunities.
The Biggest Names in ESG Set for a Shakeup?
When you take a deep dive into the top ESG funds on the market, you may be shocked to see whose names you find on the list.
In these eco-friendly and socially responsible funds, the biggest holdings often aren't the ones promoting solar energy or building electric cars.
Instead, they're riddled with Big Tech stocks like Facebook, Google, and Microsoft.
And while they're doing their part through one-off initiatives or putting out corporate statements about climate change…
Many of these companies aren't exactly known for their green programs or "socially responsible" moves.
Plus, when predicting the biggest winners for 2021, it's hard to place bets on Big Tech companies that may spend the next several years dealing with antitrust suits.
That's why many are looking at the pure ESG plays, the ones who put environmental and social issues at the core of their business models.
That includes companies like Facedrive, who's become known for their "people and planet first" philosophy.
After growing their business by tens of thousands of customers last year throughout Canada, they've taken strategic steps to move into the U.S. markets and beyond.
They've done this through partnerships with A-list celebs like Will Smith and Jada Pinkett Smith… superstar athletes like Super Bowl-winning quarterback Russell Wilson… and trillion-dollar companies like Amazon.
Now, with Big Tech companies riddled with uncertainty, that leaves plenty of room for up-and-comers like Facedrive to take their place in the ESG boom set to surge throughout 2021.
Here are just a few other companies hopping on the ESG trend:
BlackRock (NYSE:BLK)
BlackRock needs no introduction. It is the world's largest global investment management corporation, with over $7.4 trillion in assets under management. With clients in over 100 different countries, it is the de facto leader in its field.
In 2017, BlackRock underwent a major shift in its investment strategy, prioritizing stocks with high ESG ratings. BlackRock's focus on technology and sustainability has fueled the new trend in the marketplace, pushing even more investors to consciously consider where they put their money.
Shopify Inc (TSX:SHOP)
Shopify is a Canadian e-commerce company. More than 1,000,000 businesses rely on Shopify's real-time e-commerce, including Tesla, Budweiser and Red Bull, among many others. Shopify makes purchasing goods and services easy for anyone – and in a time where convenience is king, Shopify surely has staying power.
In addition to its revolutionary approach on e-commerce, Shopify is also delving into blockchain technology, making it a promising pick for investors in sustainability.
Shaw Communications Inc (TSX:SJR.B)
Shaw owns a ton of infrastructure throughout Canada and its cloud services and open-source projects look to address some of the biggest issues that its customers might face before the customers even face them. Shaw's dominance in Canada's telecom sector means that if any internet-based services want to operate, they'll likely be utilizing the company's infrastructure. After all, without telecoms, these TaaS companies would not be able to operate.
BCE Inc. (TSX:BCE)
Like Shaw, BCE is a Canadian telecom giant. Founded in 1980, the company, formerly The Bell Telephone Company of Canada, is composed of three primary subsidiaries. Bell Wireless, Bell Wireline and Bell Media. However throughout its push into the position of one of Canada's top telco groups, it has bought and sold a number of different firms.
BCE is also at the forefront of the Internet of Things movement in Canada. Its Machine to Machine solutions are being used by numerous businesses, including TaaS providers throughout North America and its new LTE-M network is sure to rapidly increase the adoption of these solutions.
Polaris Infrastructure (TSX:PIF)
Polaris is a Toronto-based renewable energy giant with a global footprint. The company's biggest projects are in Latin America. It's Nicaragua geothermal project, for example, is already producing over 77 MW of renewable electricity. And in Peru, its El Carmen and 8 de Augusto power plants, is set to produce a combined 17MW of electricity in the near future.
Westport Fuel Systems (TSX:WPRT)
Westport is a renewable energy provider for the transportation industry. it provides systems for less impactful fuels, such as natural gas. In North America alone, there are over 225,000 natural gas vehicles. But that shies in comparison to the global 22.5 million natural gas vehicles globally, which means the company still has a ton of room to grow!
While renewable providers clearly take the lead, Canada's tech and telecom giants won't be left out!
By. Pauline Yule
**IMPORTANT! BY READING OUR CONTENT YOU EXPLICITLY AGREE TO THE FOLLOWING. PLEASE READ CAREFULLY**
Forward-Looking Statements
This publication contains forward-looking information which is subject to a variety of risks and uncertainties and other factors that could cause actual events or results to differ from those projected in the forward-looking statements. Forward looking statements in this publication include that the demand for ride sharing services will grow; that Steer can help change car ownership in favor of subscription services; that Tracescan could help the travel and tourism industry deal with COVID and will sign new agreements for use of its alert wearables; that new tech deals will be signed by Facedrive and deals signed already will increase company revenues; that Facedrive will be able to expand to the US and globally; that Facedrive's merchandise business and sports prediction app will prove popular and successful; that Facedrive will be able to fund its capital requirements in the near term and long term; and that Facedrive will be able to carry out its business plans. These forward-looking statements are subject to a variety of risks and uncertainties and other factors that could cause actual events or results to differ materially from those projected in the forward-looking information. Risks that could change or prevent these statements from coming to fruition include that riders are not as attracted to EV rides as expected; that competitors may offer better or cheaper alternatives to the Facedrive businesses; TraceScan may not work as expected in commercial settings and customers may not acquire or use it; changing governmental laws and policies; the company's ability to obtain and retain necessary licensing in each geographical area in which it operates; the success of the company's expansion activities and whether markets justify additional expansion; the ability of the company to attract drivers who have electric vehicles and hybrid cars; the ability of Facedrive to attract providers of good and services for merchandise partnerships on terms acceptable to both parties, and on profitable terms for Facedrive; and that the products co-branded by Facedrive may not be as merchantable as expected. The forward-looking information contained herein is given as of the date hereof and we assume no responsibility to update or revise such information to reflect new events or circumstances, except as required by law.
DISCLAIMERS
This communication is not a recommendation to buy or sell securities. Oilprice.com, Advanced Media Solutions Ltd, and their owners, managers, employees, and assigns (collectively "the Company") owns a considerable number of shares of FaceDrive (TSX:FD.V) for investment, however the views reflected herein do not represent Facedrive nor has Facedrive authored or sponsored this article. This share position in FD.V is a major conflict with our ability to be unbiased, more specifically:
This communication is for entertainment purposes only. Never invest purely based on our communication. Therefore, this communication should be viewed as a commercial advertisement only. We have not investigated the background of the featured company. Frequently companies profiled in our alerts experience a large increase in volume and share price during the course of investor awareness marketing, which often end as soon as the investor awareness marketing ceases. The information in our communications and on our website has not been independently verified and is not guaranteed to be correct.
SHARE OWNERSHIP. The owner of Oilprice.com owns a substantial number of shares of this featured company and therefore has a substantial incentive to see the featured company's stock perform well. The owner of Oilprice.com will not notify the market when it decides to buy more or sell shares of this issuer in the market. The owner of Oilprice.com will be buying and selling shares of this issuer for its own profit. This is why we stress that you conduct extensive due diligence as well as seek the advice of your financial advisor or a registered broker-dealer before investing in any securities.
NOT AN INVESTMENT ADVISOR. The Company is not registered or licensed by any governing body in any jurisdiction to give investing advice or provide investment recommendation. ALWAYS DO YOUR OWN RESEARCH and consult with a licensed investment professional before making an investment. This communication should not be used as a basis for making any investment.
RISK OF INVESTING. Investing is inherently risky. Don't trade with money you can't afford to lose. This is neither a solicitation nor an offer to Buy/Sell securities. No representation is being made that any stock acquisition will or is likely to achieve profits.
Empire Life unveils new investment options – Wealth Professional
"We are excited to offer investors two new Multi-Strategy GIFs, focused on growth, to help them achieve their financial goals," said Ian Hardacre, senior vice president and chief investment officer at Empire Life. "Through passive and active strategies, the Empire Life Multi-Strategy GIFs provide exposure across investment styles, geographies, and industry sectors to increase diversification."
Hardacre said the new seg funds provide a complement to Empire Life's existing GIFs, which offer a value-oriented investment approach.
Meanwhile, the Empire Life Global Sustainable Equity GIF invests in global stocks with superior environmental, social, and governance (ESG) characteristics. The fund will be managed by Ashley Misquitta, CFA and senior portfolio manager, U.S. Equities; and David Mann, CFA and portfolio manager, Global Equities.
"This new fund gives investors more choice and opportunity to diversify their holdings and align their investment goals with their personal preferences and social objectives," Hardacre said.
Follow WP on Facebook, LinkedIn and Twitter