Last Call for Taste of Art Boxes – heartfm.ca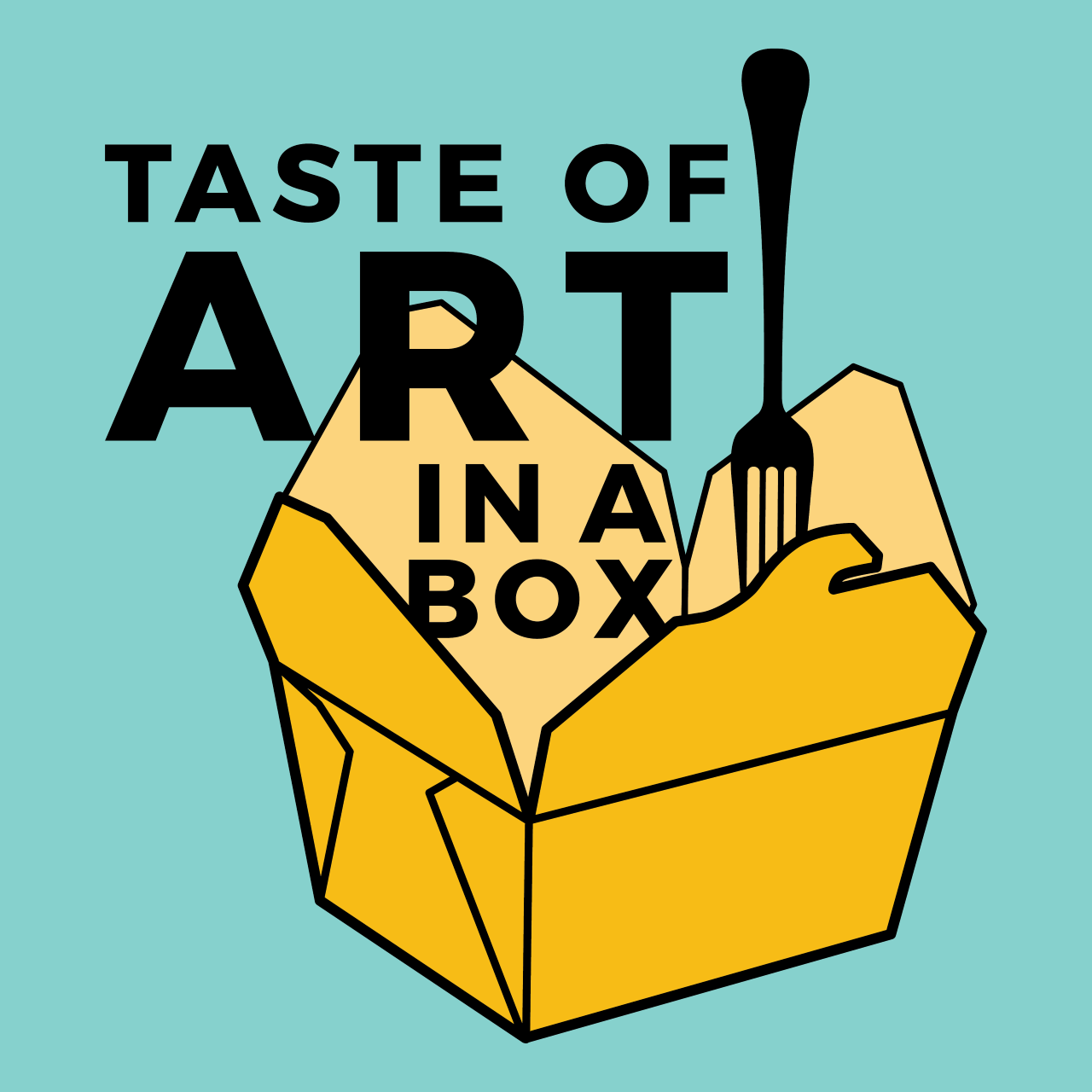 The Woodstock Art Gallery will be hosting it's Taste of Art fundraiser online on September 15th and there's still time to order one of the Taste of Art boxes.
WOODSTOCK – There's still time to order one of the Taste of Art boxes ahead of the Woodstock Art Gallery's virtual event this fall.
Each box contains great local food and drinks that you'll be able to enjoy from the comfort of your own home on September 15th. Cultural Communications and Facility Rentals Coordinator Robin De Angelis tells us about some of the goodies inside.
"Upper Thames Brewing Company will be providing two cans of their beer. Pelee Island Winery, who has been a great sponsor for the gallery in the past, has provided two cans of their Lola sparking rose. We'll also have two varieties of cheese from Gunn's Hill Artisan Cheese."
The kits will also contain two flavours of Picard's chip nuts, two chocolate bars from Habitual Chocolate and a package of ground coffee from Early Bird Cafe.
The boxes are available for $55 each online here while supplies last. The boxes will be available for pickup at the Woodstock Art Gallery in September, ahead of the event on September 15th.
De Angelis says the virtual Taste of Art event will be live streamed over Zoom and Facebook Live starting at 6:00 p.m.
"One of the big highlights will be our Visual Elements 63 Annual Juried Exhibition. So we will announce the award winners for that exhibition as well as have our jurors come on and do a juror talk to walk through their process of selecting the artwork and their advise for artists moving forward."
The online event will also feature several guest speakers and a special announcement.
More from Local News
Hannah Gadsby's Picasso exhibit roasted by art critics – The A.V. Club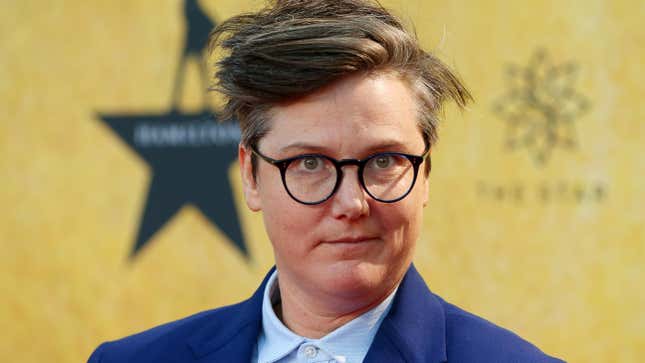 "It's Pablo-matic: Picasso According to Hannah Gadsby" has been Pablo-matic from the start. The comedian was criticized for launching an exhibit at the Brooklyn Museum, where Elizabeth A. Sackler (of Purdue Pharma infamy) apparently sits on the board of trustees. "Doesn't matter what cultural institution you work with in America, you're going to be working with billionaires and there's not a billionaire on this planet that is not fucked up. It is just morally reprehensible," Gadsby lamented to Variety, nevertheless moving forward with the exhibit.
John Hughes says the director called his Ferris Bueller performance "boring"
After having criticized Picasso in their lauded Netflix special Nanette, Gadsby was tapped to co-curate an exhibition to mark the 50th anniversary of the artist's death. The show examines Picasso's "complicated legacy through a critical, contemporary, and feminist lens, even as it acknowledges his work's transformative power and lasting influence." The exhibit consists of Picasso's work with the work of female artists, with the addition of Gadsby's commentary.
Reviews of the show (which opens on Friday) are, shall we say, not kind. Gadsby's quips tacked to Picasso's art "function a bit like bathroom graffiti, or maybe Instagram captions," writes New York Times reviewer Jason Farago, who dismisses Gadsby's commentary as "juvenile." ARTnews' Alex Greenberger observes that Gadsby's quotes are "larded with the language of Twitter," highlighting the label above a minotaur print: "Don't you hate it when you look like you belong in a Dickens novel but end up in a mosh pit at Burning Man? #MeToo."
There is no debate about Picasso's misogyny or any of the more unsavory (and well-documented) aspects of his character. Instead, it's the apparently facile way Gadsby (with co-curators Catherine Morris and Lisa Small) has chosen to frame the show. The female artists featured do not include female Cubists, women inspired by Picasso, or the female artists Picasso was actually involved with in his life. Instead, their work "[seems] to have been selected more or less at random" writes Farago, while Greenberger notes that many of these pieces from female artists "have almost nothing in common, beside the fact that they are all owned by the Brooklyn Museum."
The scathing criticism of the exhibit has been met with some schadenfreude online, particularly with the subset of folks for whom Nanette didn't land. "Still thinking about that perfect @jsf piece on Hannah Gadsby's Picasso show. Such a sharp evisceration of the corrosive effect a certain strain of meme-y social justice has had on culture and criticism. If people's receptiveness means we can finally move past that, I'm thrilled," The New Republic's Natalie Shure wrote on Twitter. And of course, some people just like a good, well-written take down: "So so so happy that Hannah Gadsby made the Pablo-matic (lmfao) exhibit because the reviews of it have been the best most fun culture writing in a while imo!!!!!," tweeted writer Sophia Benoit.
Agree or disagree (and perhaps you'll have to visit the Brooklyn Museum to decide), the criticism of Gadsby's criticism is lethally sharp. "Not long ago, it would have been embarrassing for adults to admit that they found avant-garde painting too difficult and preferred the comforts of story time. What Gadsby did was give the audience permission—moral permission—to turn their backs on what challenged them, and to ennoble a preference for comfort and kitsch," Farago writes of Nanette, later adding, "The function of a public museum (or at least it should be) is to present to all of us these women's full aesthetic achievements; there is also room for story hour, in the children's wing." You can read the full piece here.
Crochet Heart Bomb Project comes together June 3
Handmade hearts will line the chain link fences between the Autumn Grove Seniors Lodge and the hospital in Innisfail, Alta., on Saturday.
It's called the Crochet Heart Bomb Project.
Local entrepreneur and artist Karen Scarlett started working on the initiative this past January, in partnership with the Innisfail Welcoming and Inclusive Community Committee as well as the Innisfail Art Club.
"Wouldn't it be nice if a few people joined in on sharing some love and joy with the seniors at the Autumn Grove Lodge and hospital?" Scarlett said was her line of thinking at the time.
The community is welcome to swing by and lend a hand. Also, to help care for the hearts after they're up.
Turns out she wasn't alone — others thought it would indeed be nice.
"Our free pattern has been downloaded hundreds of times from locations around the globe and now thousands of hearts are arriving in time for our install party," said Wilma Watson, Innisfail Art Club president.
A release to media explains the hearts "consist of handcrafted crochet, knit, quilted, macramé and all manner of hand-stitched items," and "will be installed on June 3 from 10 a.m. to 3 p.m."
The community is welcome to swing by and lend a hand.
Also, to help care for the hearts after they're up.
Local entrepreneur and artist Karen Scarlett started working on the initiative this past January.
"I will be leaning on the community to help," Scarlett said.
"If the community keeps an eye out for damaged hearts and continues to care for the fence and ask for new hearts to be made, we may have a love-filled fence for years — maybe decades — to come."
She says she's doing this for Grandma.
Ethel Scarlett was a founding member of the original art club and toward the end of her life, a resident at the original seniors lodge where she was still known for a creative endeavour or two.
"I feel like she would be pretty thrilled with this project," Karen Scarlett said.
More information is available at innisfailartclub.org/crochet.
A release to media explains the hearts 'consist of handcrafted crochet, knit, quilted, macramé and all manner of hand-stitched items,' and 'will be installed on June 3 from 10 a.m. to 3 p.m.'
A new AI trend is 'expanding' classic art and the internet is not happy – Mashable
An AI capability has taken the internet by storm but assuredly not in the manner the creators had hoped. Basically, everyone is laughing at AI's ability — or lack thereof — to "expand" the background of classic art.
It all started with a few different AI-focused accounts on Twitter posting expanded versions of classic art where, you guessed it, AI filled in the background of famous artwork. What if the Mona Lisa zoomed out a bit and had a much wider field of depth that included a Middle Earth looking castle-ish thing?
This idea hints at the thing that AI Bros — and they are often bros — don't understand about art. The artists of these classic paintings chose the framing for a reason. It's called having a point of view. What is included in the piece is important but so is what is not. A work of fine art is more that just oh, pretty, and writing something compelling requires more than regurgitation(opens in a new tab) of plot points.
The internet quickly jumped on the so-called expanded art, turning it into a meme in record time. The basic point of the memes suggested that the whole idea of expanding art in that way is utterly pointless and silly.
It is interesting to see what AI can do. But the folks taking something neat and turning it into an artistic or societal revolution are a bit annoying. I don't know if AI will one day create truly moving art — if it does, it'll owe that feat to the art humans already made — but I do know that day is certainly not today.