Leafs' Marner joins ownership group of esports company OverActive Media – Sportsnet.ca
TORONTO — Maple Leafs forward Mitch Marner has joined the ownership group of OverActive Media, the parent company of the Overwatch League's Toronto Defiant and Call of Duty League's Toronto Ultra esports teams.
The 23-year-old Marner, a keen gamer himself, joins The Weeknd as part of the ownership group. The Toronto R&B singer and producer, whose real name is Abel Tesfaye, joined OverActive in April 2019.
Marner joins an ownership group that includes more than 80 individuals including the Kimel Family — Michael Kimel is part-owner of the Pittsburgh Penguins — as well as tech entrepreneur Sheldon Pollack and Bell.
"Over the past few months, I've live-streamed with several Toronto Ultra players and built some great friendships with the team at OverActive," Marner said in a statement. "As a gamer, my investment is an opportunity to join one of the best global esports organizations and to help bridge the gap between hockey fans and esports.
"I'm looking forward to working with the players and the front office to introduce the Toronto Ultra and Toronto Defiant to a young audience of traditional sport fans."
Marner and pro gamer Anthony (Methodz) Zinni, who competes for the Toronto Ultra, are friends and have played "Call of Duty: Warzone" together.
"He's actually pretty good," Zinni said of Marner, who agreed to a US$65.4-million, six-year contract with the Leafs last September.
Chris Overholt, CEO and president of OverActive Media, said the esports company was thrilled to welcome a "hometown hero and hockey superstar" to the ownership group.
"Mitch's authenticity within the 'Call of Duty' scene and his interest in growing the esports industry will be such great additions to our fan base and to each of our franchises," he added.
OverActive Media also owns the Madrid-based MAD Lions franchises in the League of Legends European Championship and CS:GO.
Opinion: CBD gummy scam illustrates need for media literacy – Pique Newsmagazine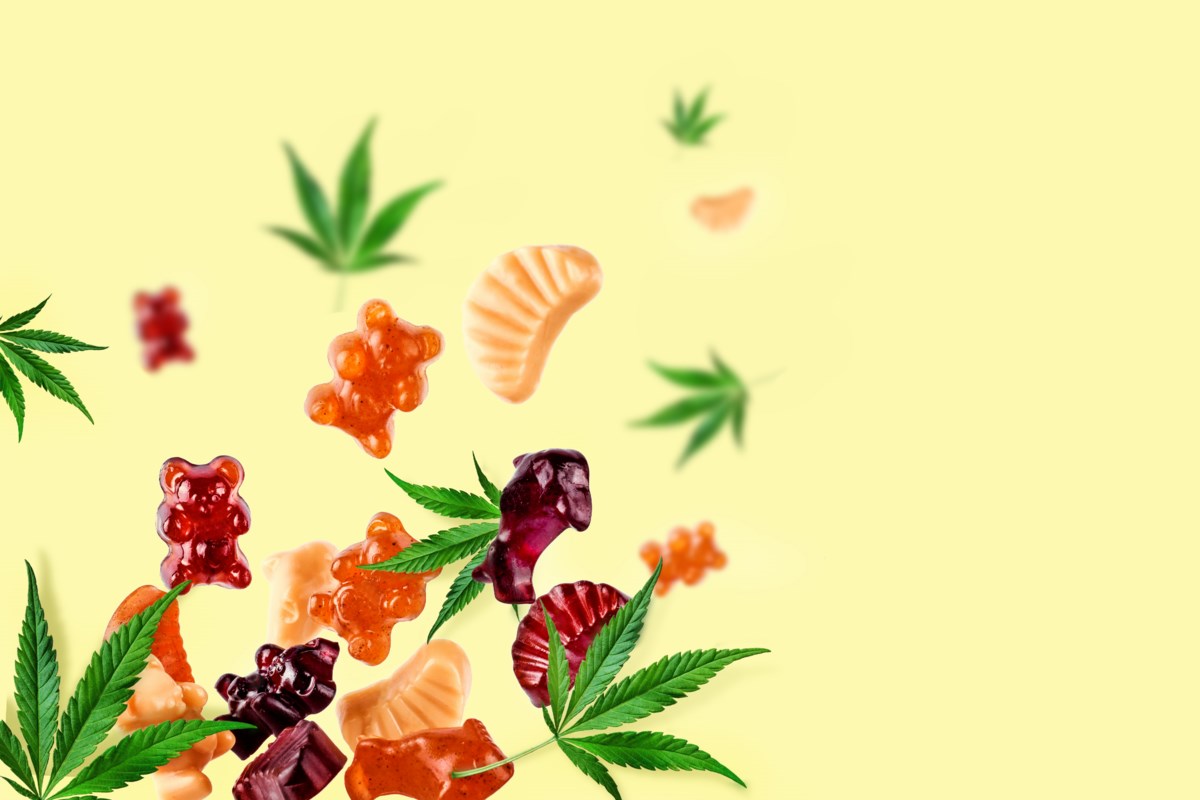 Would you buy cannabis gummies from me? Apparently, hundreds of people would. Only trouble is, I don't sell them, and I'm not looking for business opportunities. But recent online memes, stories and other disinformation have me not only selling and endorsing CBD gummies but also embroiled in a lawsuit with businessman Kevin O'Leary over them!
People see the bogus information, click through to a realistic product page, submit their personal and financial information and order the products. It appears they most often find the pitches on Facebook.
I'm saddened that anyone would spend money hoping to purchase products they thought I manufactured or recommended. The scam is still tricking innocent people. They contact the David Suzuki Foundation daily.
This got me reflecting on how and where people receive and process information. I've been a science communicator for more than half a century, so I've spent a lot of time thinking about how to get through to people. How do we ensure as many as possible have access to accurate, credible information so we can make informed decisions on issues that matter?
I've been fortunate to have worked many years at the CBC. As a public broadcaster, it's been producing quality content and upholding journalistic standards since before the Second World War—and helped me earn credibility as a communicator.
Today, I compare that type of relationship—one based on accurate and fair communication of relatively diverse types of evidence and viewpoints—to what I see online, on social media, and it's shocking. False information and scams abound, along with the worst political polarization in recent memory.
Fraud and misinformation have been around as long as we have, and perpetrators have always seized on the best available technologies to reach people. But in under 30 years, the internet has become our main information source, and the ubiquity of social media has given rise to effective, inexpensive ways to spread information, from bad to good and everything in between.
Close to 60 per cent of the world's population—4.66 billion people—are active internet users, most accessing it through mobile devices. It infiltrates and informs every aspect of our lives.
As Marshall McLuhan posited in the 1960s, our technologies have become extensions of ourselves.
As these systems evolve and become more powerful, complex and efficient, so too must our collective ability to understand and use them.
As we receive more information online—from recipes to weather forecasts, product info to politics—how can we make sure it's reliable, that we can trust it enough to make good decisions? If we're wrong, what's at stake? Many people search for or are fed information that confirms their beliefs rather than that which could help them better understand an issue. And, as recent vaccine opposition reveals, much of it promotes "personal freedom" while ignoring the responsibility that goes with it.
In today's digital society, media literacy levels must match the sophistication of mass communication methods and big tech. But this isn't the case, and we're seeing the consequences, from increasing polarization to revelations about how platforms like Facebook, Instagram and WhatsApp foment division and conflict in the name of profit.
Environmentalists encounter the misinformation problem often. In 2021, a dwindling minority still reject the validity of climate science, despite an astounding amount of evidence proving the crisis is upon us and massive international scientific consensus regarding the urgent and necessary path forward.
How can we come together, have informed conversations and enjoy the benefits of evidence-based decision-making? It's clearer than ever that a democracy works best when people have access to accurate, credible information.
We must see our information systems—news media, social media, etc.—as the foundations of democracy they are, and we must insist on keeping them, and the people who use them, healthy.
We should invest more public resources in ensuring our media industry is healthy, social media is properly regulated and most people are media literate enough to consume online information safely and responsibly. And we must take responsibility and get better at synthesizing information, considering various perspectives and uniting behind solutions to the world's biggest problems.
It all begins with productive, respectful conversations based on good information. (And maybe some CBD—but not from me!)
David Suzuki is a scientist, broadcaster, author and co-founder of the David Suzuki Foundation. Written with contributions from David Suzuki Foundation Communications Director Brendan Glauser.
New Brunswickers turn to social media to defy provincial directive around Indigenous land titles – CBC.ca
People across New Brunswick are taking to Twitter, Facebook and several other social media platforms to say they are on the unceded and unsurrendered territory of the Wolastoqiyik, Mi'kmaq or Peskotomuhkati.
It follows a directive in a memo by Attorney General Ted Flemming for provincial employees to stop acknowledging Indigenous land titles.
Say it loud:<br><br>I would like to acknowledge that the lands on which New Brunswick is situated are the unceded and unsurrendered territories of the Wǝlastǝkewiyik/Wolastoqiyik (Maliseet), Mi'kmaq/Mi'kmaw and Peskotomuhkati (Passamaquoddy).<a href="https://twitter.com/hashtag/landback?src=hash&amp;ref_src=twsrc%5Etfw">#landback</a> <a href="https://twitter.com/hashtag/endsystemicracism?src=hash&amp;ref_src=twsrc%5Etfw">#endsystemicracism</a> <a href="https://t.co/kkvubp72f5″>pic.twitter.com/kkvubp72f5</a>

&mdash;@WolastoqeyNNB
Seems like a good day for us to acknowledge that the Garden is situated on the unceded and unsurrendered territories of the Wǝlastǝkewiyik/Wolastoqiyik (Maliseet). <br><br>Actually, any day is a good day to acknowledge that.

&mdash;@FredBotGarden
I acknowledge that I am on the unceded and unsurrendered lands of the Wolastoqey, Mi'gmaw, and Peskotomuhkati peoples of so-called "<a href="https://twitter.com/hashtag/NewBrunswick?src=hash&amp;ref_src=twsrc%5Etfw">#NewBrunswick</a>" I look forward to the day when we live up to our obligations and promises set forth in the Peace and Friendship Treaties. <a href="https://t.co/obr3TeXTzH">pic.twitter.com/obr3TeXTzH</a>

&mdash;@The_KingBee
Please acknowledge the land as unceded and unsurrendered in every speech. Listen carefully at events, meetings, gatherings, etc. (beyond the frilly words that mean nothing). Thank you for passing this info on. 💛 We should all remain aware. <a href="https://twitter.com/hashtag/newbrunswick?src=hash&amp;ref_src=twsrc%5Etfw">#newbrunswick</a> <a href="https://twitter.com/hashtag/unceded?src=hash&amp;ref_src=twsrc%5Etfw">#unceded</a> <a href="https://twitter.com/hashtag/unsurrendered?src=hash&amp;ref_src=twsrc%5Etfw">#unsurrendered</a> <a href="https://t.co/1NL5Tw1Fgm">pic.twitter.com/1NL5Tw1Fgm</a>

&mdash;@lissyirl
It's not just individuals. Various groups and organizations have heeded the call for proper land acknowledgement as well, including the New Brunswick Association of Social Workers, Community Forests International and CUPE New Brunswick.
Union prepared to file grievances
"It's our position that if any of our members are disciplined for the use of land acknowledgement that we will fight this as far as we need to, and we will be filing grievances and using any legal tools we may have to protect our members should they choose to use land acknowledgement," CUPE New Brunswick president Stephen Drost said on the new directive.
Drost also expressed concern about how the directive would impact Indigenous workers.
"To come out with such a statement and policy for public service workers, we just think it flies in the face of reconciliation," Drost said. "It's an insult and, at the very least, our members also should be protected by freedom of speech."
On Saturday, the New Brunswick RCMP also posted a statement of land acknowledgement.
In an interview, RCMP spokesperson Cpl. Hans Ouellette said he was unable to comment on whether the province or First Nations leaders had reached out to the force regarding the directive, but said the statement was intended to strengthen relations with First Nations.
The existence of RCMP in this colonial project we call "Canada" is antithetical to Indigenous sovereignty &amp; liberation <br><br>Resigning from your fake jobs does more good for humanity than anything anyone in your organization has ever done since its violent inception <a href="https://twitter.com/hashtag/AbolishTheRCMP?src=hash&amp;ref_src=twsrc%5Etfw">#AbolishTheRCMP</a>

&mdash;@VictorSzymanski
"Here in our province … our Indigenous community engagement strategy obligates and empowers our employees here as federal public servants, and Canadians, to really play a role in really ensuring we are working toward an improved relationship with Indigenous peoples in Canada," Ouellette said.
Graydon Nicholas, the former lieutenant-governor of New Brunswick, said he is shocked by the directive.
"I still can't understand why they said what they did," Nicholas said.
He said land acknowledgement is a basic principle that acknowledges that Indigenous peoples were here before the arrival of Europeans.
He is encouraged by the show of support from the public.
"A lot of people are ridiculing the government … because we're supposed to be in a time of trying to proceed in reconciliation with all that's happened in this country."
But he said the government, led by the premier, doesn't seem to understand. "I can't explain why their particular mindset does not accept that fact."
Facebook plans to hire 10,000 in EU to build 'metaverse'
Facebook Inc plans to hire 10,000 in the European Union over the next five years, the social media giant said on Monday, to help build the so-called metaverse – a nascent online world where people exist and communicate in shared virtual spaces.
This would be a significant step the company is taking towards the concept, something top boss Mark Zuckerberg has touted in recent months.
In September, Facebook committed $50 million towards building the metaverse, where companies like Roblox Corp and "Fortnite" maker Epic Games have an early foothold.
The company earlier launched a test of a new virtual-reality remote work app where users of the company's Oculus Quest 2 headsets can hold meetings as avatar versions of themselves.
Facebook also said in July it was creating a product team to work on the metaverse which would be part of Facebook Reality Labs, its augmented reality and virtual reality group.
"This investment (in new jobs) is a vote of confidence in the strength of the European tech industry and the potential of European tech talent," the company said.
"Europe is hugely important to Facebook."
(Reporting by Eva Mathews in Bengaluru; Additional reporting by Sheila Dang in Dallas; Editing by Maju Samuel)