LETTER: Elected officials, media ignoring equalization issue – TheChronicleHerald.ca
After fighting the equalization issue for more than 25 years, I wonder how much our provincial and federal politicians know and understand, about equalization. I wonder if they know that there are five categories that make up the yearly transfer from Ottawa.
The Nova Scotians for Equalization Fairness (NSEF) has only been vying for fairness from one category. That category is "fiscal tax capacity deficiency related to property and miscellaneous revenues."
The Cape Breton Post has been exceedingly kind to me over the years and has allowed me to express my concerns publicly. However, I cannot say the same for other media outlets. This is a serious political and constitutional issue, and even more so a moral issue, that has plagued Cape Breton's economy negatively, for over 30 years now.
CTV, CBC, major national newspapers, and even other provincial publications refuse to report on this injustice against the people of Cape Breton Island and rural Nova Scotia and that is not for a lack of trying on my part. These media outlets are failing us in holding our politicians accountable.
The fact is that equalization is enshrined in the constitution of Canada and is provided for people in poorer areas of the country to live to a Canadian standard and that is a responsibility of the provincial government. The fact is that we here in Cape Breton and rural Nova Scotia have suffered great losses because of a mismanagement by our present and past governments of all party stripes, provincially and federally. Our infrastructure has been ignored for almost three decades and important infrastructure, such as the Seal Island bridge, will continue to be ignored until we lose it like our railway. Thirty years ago, you saw work on this important bridge to our tourism sector, being performed yearly. I am not sure when it was even painted last.
The high-paying jobs have all been stripped away from this region of the province and centrally located in the province's capital. What effort have our politicians made to bring economic development to an area in such dire shape as we are? All that we are left with is high unemployment, poverty, taxation and outmigration.
With a provincial and federal election looming, we must start to speak up to our elected officials about this injustice. They have managed to ignore the issue for many decades now and this allows the corruption and lack of transparency to continue. I recently went to Halifax and was surprised, even though that is all I have heard about lately, at the level of growth that area is seeing.
I hope Cape Bretoners will soon realize that we are being used to generate income from the federal government for the provincial capital, that does not qualify for equalization. Our sad situation is the reason over $2 billion is sent from the Canadian taxpayers so we can live equally within this country. I fear that big business controls our provincial governments and we must put the power back in the hands of the general population before it gets even worse.
Rev. Dr. Albert Maroun
Sydney
(On behalf of Nova Scotians for Equalization Fairness)
RELATED:
Applications open for Pattison Media 2021 Prairie Equity Scholarship – Lethbridge News Now
(Lethbridge News Now)
By Pattison Media
Apr 19, 2021 12:01 PM
LETHBRIDGE, AB – Applications are now being accepted for Pattison Media's 2021 Prairie Equity Scholarship competition.
The scholarship is aimed at broadcast and digital media students in the Prairie provinces who are part of under-represented groups.
Two awards of $2,000 will be made to residents of Alberta, Saskatchewan, or Manitoba who in 2021 are attending or planning to attend a recognized broadcast or digital media program at a post-secondary institute in one of the three provinces.
Information and application package
'Godzilla vs. Kong' Tops Box Office Again, Crosses $80 Million in the U.S.
OTTAWA (Reuters) – Canada will set aside C$12 billion ($9.6 billion) to extend its main pandemic support measures in a budget to be presented on Monday, the Toronto Star reported, as much of the country battles a virulent third wave of COVID-19 infections.
The emergency wage subsidy and the emergency rent subsidy, due to expire in June, will be extended to the end of September, the Star reported on Sunday.
Separately, the government will create the "Canada Recovery Hiring Program" in June meant to help those companies depending on the wage subsidy to pivot to hiring again, the newspaper said.
The Finance Ministry declined to confirm or comment on the report. However, Environment Minister Jonathan Wilkinson told the Canadian Broadcasting Corp on Sunday that government pandemic supports would continue for as long as needed.
"If Canadians need that support and the pandemic continues, the government will certainly have their backs," Wilkinson said.
Wilkinson also confirmed that the budget would be "ambitious" and that the government would "invest for jobs and growth to rebuild this economy," though he also said there would be "fiscal guardrails" to put spending on a "sustainable track".
Finance Minister Chrystia Freeland will present the country's first budget in two years on Monday after promising in November up to C$100 billion in stimulus over three years to "jump-start" an economic recovery during what is likely to be an election year.
Canada has been ramping up its vaccination campaign but still has a smaller percentage of its population inoculated than dozens of other countries, including the United States and Britain.
Amid a spiking third wave of infections, Ontario, Canada's most populous province, announced new public health restrictions on Friday, including closing the province's borders to domestic travelers.
($1 = 1.2501 Canadian dollars)
(Reporting by Steve Scherer, Editing by Nick Zieminski)
GLAAD Media Awards presenters support transgender athletes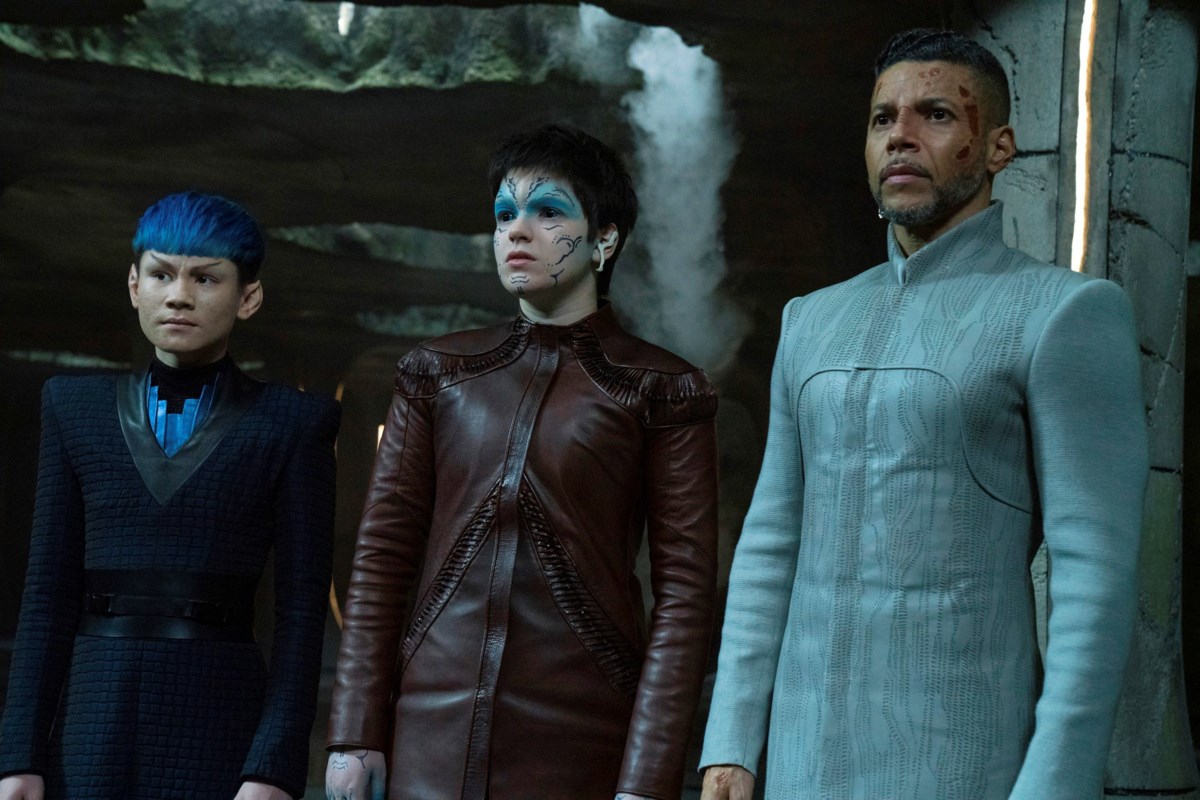 LOS ANGELES — "Schitt's Creek" and "The Boys in the Band" were winners at the GLAAD Media Awards, which included soccer's Ashlyn Harris and Ali Krieger calling for transgender students to be accepted as "part of the team" in sports.
Harris and Krieger, spouses who play for the Orlando Pride and were on the 2019 World Cup-winning U.S. women's national team, presented an award in Thursday's virtual ceremony to the film "Happiest Season," about a lesbian romance.
The couple drew attention to transgender athletes amid widespread efforts to restrict their participation, including a recently signed Mississippi bill that bans them from competing on girls or women's sports teams. It becomes law July 1.
"Trans students want the opportunity to play sports for the same reason other kids do: to be a part of a team where they feel like they belong," Krieger said.
Added Harris: "We shouldn't discriminate against kids and ban them from playing because they're transgender."
"Star Trek: Discovery," "I May Destroy You" and "A Little Late with Lilly Singh" were among the other projects honoured in the pre-taped ceremony hosted by Niecy Nash. It's available on Hulu through June.
The GLAAD awards, in their 32nd year, recognize what the media advocacy organization calls "fair, accurate, and inclusive" depictions of LGBTQ people and issues. Presenters and winners in this year's event highlighted priorities including the importance of solidarity and self-respect.
"Friends, I'm so proud to stand with the LGBTQ community tonight, just as the LGBTQ community stands with Black and diverse communities," said Sterling K. Brown, who presented the outstanding documentary award to "Disclosure."
The "This Is Us" star, citing the Black Lives Matter and Black Trans Lives Matter movements, said that "we're going to keep spreading that message of unity and justice until every one of us is safe to live the lives we love."
JoJo Siwa, the teenage YouTube personality and performer, presented the award for outstanding children's programming to "The Not-Too-Late Show with Elmo." She said in January that she's part of the LGBTQ community.
"I have the best, most amazing, wonderful girlfriend in the entire world who makes me so, so, so happy and that's all that matters," Siwa said. "It's really cool that kids all around the world who look up to me can now see that loving who you want to love is totally awesome" and should be celebrated.
Other awards went to Sam Smith, who was honoured as outstanding music artist for the album "Love Goes"; Chika, named breakthrough music artist for "Industry Games," and "We're Here" won outstanding reality program.
Cast members from "Glee," including Chris Colfer, Amber Riley and Jane Lynch, paid tribute to Naya Rivera and her character in the series, gay cheerleader Santana Lopez. Rivera, 33, died in an accidental drowning in July 2020.
___
Online:
https://www.glaad.org/
Lynn Elber, The Associated Press
Source:- Coast Reporter