Lingo Media Shareholders Approve All Matters at its Annual Meeting & Announces Board Updates – Canada NewsWire
TORONTO, Nov. 19, 2021 /CNW/ – Lingo Media Corporation (TSXV: LM) (OTC: LMDCF) (FSE: LIMA) ("Lingo Media") an EdTech company that is 'Building a multilingual world' through innovative online announces the results of its Annual Meeting of Shareholders (the "Annual Meeting") held in Toronto on November 16, 2021.
At the Annual Meeting, the shareholders have re-elected Messrs. Gali Bar-Ziv, Michael Kraft, Robert Martellacci, Laurent Mareschal, Hon. Jerry Grafstein and Tommy Weibing Gong as directors of the Company.
In addition, shareholders also approved the re-appointment of RSM Canada LLP, Chartered Professional Accountants as auditors.
The directors held a board meeting subsequent to the Annual Meeting and re-appointed Gali Bar-Ziv as President & CEO and Khurram Qureshi as Chief Financial Officer. In addition, the Board appointed Khurram Qureshi as a Director. Mr. Qureshi brings over 25 years of experience in the field of accounting and corporate finance. He qualified as a Chartered Professional Accountant in 1990 and has held senior positions with several small to medium-size public companies. Mr. Qureshi has been a key member on several merger and acquisition teams. He is a senior partner at CQK Chartered Accountants LLP.
Michael Kraft notified the Company of his intention to retire from the Company's board of directors for personal reasons, effective immediately. Mr. Kraft did not advise the Company of any disagreement on any matter relating to its operations, policies, or practices. The board of directors and management of Lingo Media would like to thank Mr. Kraft for his services and contributions over the years.
More specific details of the matters approved at the Meeting are set forth in Lingo Media's Information Circular dated October 12, 2021 and posted on SEDAR at www.sedar.com.
About Lingo Media (TSX-V: LM) (OTC: LMDCF) (FSE: LIMA)
Lingo Media is a global EdTech company that is 'Building a multilingual world', developing and marketing products for learners of new languages through various life stages, from classroom to boardroom. By integrating education and technology, the company empowers language educators to easily transition from traditional teaching methods to digital learning.
Lingo Media provides both online and print-based solutions through two distinct business units: ELL Technologies Ltd., d/b/a Everybody Loves Languages and Lingo Learning Inc. Everybody Loves Languages provides online training and assessment for language learning, while Lingo Learning is a print-based publisher of English language learning programs in China.
Lingo Media has established successful relationships with key government and industry organizations internationally, with a presence in Latin America, China and the U.S., and continues to both extend its global reach and expand its product offerings.
Follow Lingo Media On:
Facebook: https://www.facebook.com/LingoMedia
Twitter: https://twitter.com/LingoMediaCorp
YouTube: https://www.youtube.com/lingomedialm
LinkedIn: https://www.linkedin.com/company/lingo-media-corporation
RSS: http://feeds.feedburner.com/LingoMedia
To learn more, visit us at www.lingomedia.com
Portions of this press release may include "forward-looking statements" within the meaning of securities laws. These statements are made in reliance upon Sections 21E and 27A of the Securities Exchange Act of 1934, which involve known and unknown risks, uncertainties or other factors that could cause actual results to differ materially from the results, performance, or expectations implied by these forward-looking statements. These statements are based on management's current expectations and involve certain risks and uncertainties. Actual results may vary materially from management's expectations and projections and thus readers should not place undue reliance on forward-looking statements. Lingo Media has tried to identify these forward-looking statements by using words such as "may," "should," "expect," "hope," "anticipate," "believe," "intend," "plan," "estimate" and similar expressions. Lingo Media's expectations, among other things, are dependent upon general economic conditions, the continued and growth in demand for its products, retention of its key management and operating personnel, its need for and availability of additional capital as well as other uncontrollable or unknown factors. No assurance can be given that the actual results will be consistent with the forward-looking statements. Except as otherwise required by US Federal securities laws, Lingo Media undertakes no obligation to publicly update or revise any forward-looking statements, whether as a result of new information, future events, changed circumstances or any other reason. Certain factors that can affect the Company's ability to achieve projected results are described in the Company's filings with the Canadian and United States securities regulators available on www.sedar.com or www.sec.gov/edgar.shtml.
_____________________________________________________________________________________________
NEITHER THE TSX VENTURE EXCHANGE NOR ITS REGULATION SERVICES PROVIDER (AS THAT TERM IS DEFINED IN THE POLICIES OF THE TSX VENTURE EXCHANGE)
ACCEPTS RESPONSIBILITY FOR THE ADEQUACY OR ACCURACY OF THIS RELEASE
SOURCE Lingo Media Corporation
For further information: Lingo Media, Khurram Qureshi, Chief Financial Officer, Mobile: 647-831-1462, Email: [email protected]
Related Links
Media Advisory: Premier Furey to Make Announcement on North Atlantic Refinery – News Releases – Government of Newfoundland and Labrador
The Honourable Andrew Furey, Premier of Newfoundland and Labrador, along with the Honourable Andrew Parsons, Minister of Industry, Energy and Technology, will make an announcement regarding the North Atlantic Refinery in St. John's tomorrow (Tuesday, November 30).
The event will take place in the media centre, East Block, Confederation Building at 10:00 a.m.
The announcement will be live-streamed on the Government of Newfoundland and Labrador's Facebook and Twitter accounts and on YouTube.
Technical Briefing
Prior to the announcement, a technical briefing for media will be provided at 9:30 a.m. An embargoed copy of the presentation will be provided to registered media prior to the briefing.
Media covering the announcement and technical briefing will have the opportunity to join in person in the media centre or by teleconference.
To participate, please RSVP to Jillian Hood (jillianhood@gov.nl.ca) who will provide the details and the required information.
Media planning to participate by teleconference must join by 9:15 a.m. (NST) to be included on the call. For sound quality purposes, registered media are asked to us a land line if at all possible.
– 30 –
Media contacts
Meghan McCabe
Office of the Premier
709-729-3960
meghanmccabe@gov.nl.ca
Kelly-Anne Roberts
Industry, Energy and Technology
709-725-5248, 327-7005
kelly-anneroberts@gov.nl.ca
Bank of Canada Media Interview – APTN – Bank of Canada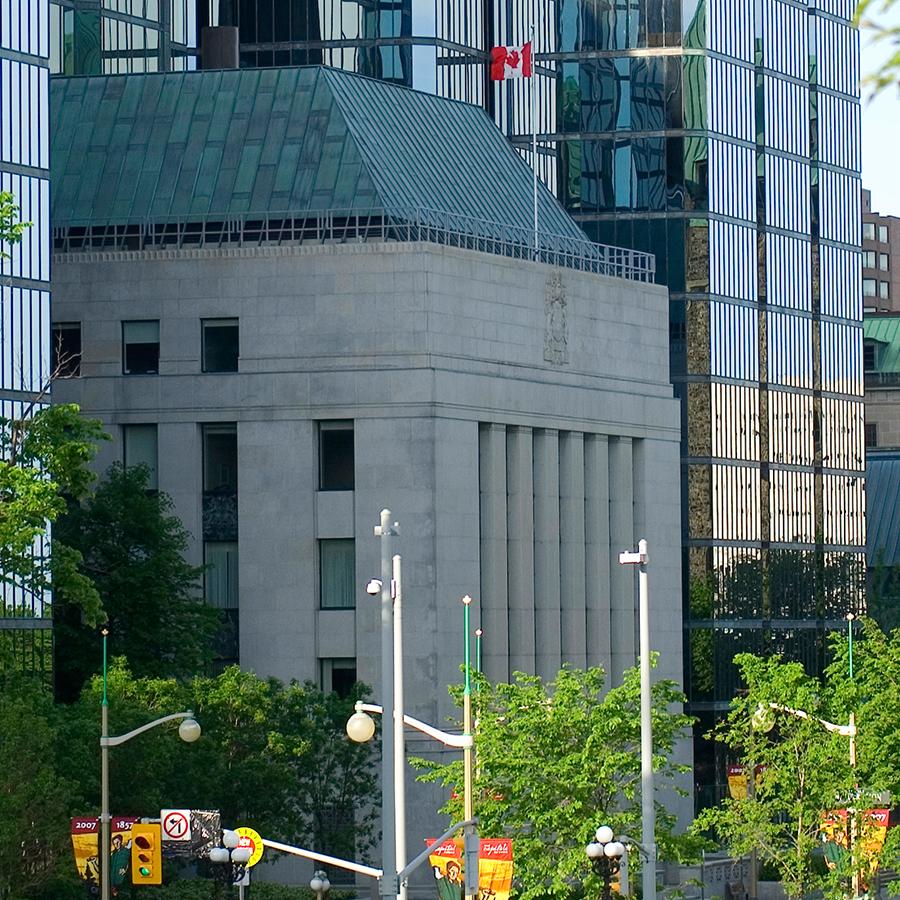 Tiff Macklem, Governor of the Bank of Canada, spoke to Melissa Ridgen of APTN. The interview will air today on APTN National News at 18:00 (ET). Please check local listings or go to https://aptnnews.ca/ for more information.
Media Release – November 29, 2021 – Guelph Police – guelphpolice.ca
Stolen vehicle leads to arrests
The recovery of a stolen vehicle Sunday afternoon led to three arrests and the discovery of a second stolen vehicle.
Approximately 12:30 p.m., the Guelph Police Service received information about two vehicles stolen from the Fergus area. One of the vehicles was tracked through a cellphone inside the vehicle and located in a parking lot near Stone Road West and Edinburgh Road South.
Police began conducting surveillance and approximately 1:10 p.m. arrested a male who had been caught on video exiting the vehicle. A short time later the other two parties were observed exiting a taxi in a parking lot in the immediate area and were arrested.
Two Guelph males, aged 33 and 28, and a 22-year-old Guelph female face various charges including occupying a stolen motor vehicle, possessing stolen property over $5,000 and breaching court orders. They were all released with upcoming court dates.
During the investigation, police recovered a second vehicle which had been reported stolen from the Fergus area a few hours earlier. The vehicle was turned over to the OPP for further investigation.
Teen charged after PSW assaulted
A Guelph teenager faces charges after a personal support worker was assaulted Saturday.
Approximately 9:20 a.m. the victim called police from a residence in the city's south end. She advised her client smashed a glass over her head and threatened her with a knife.
Officers arrived minutes later and observed the victim bleeding from a gash near her eye. The teen yelled at police from a bedroom window while holding a knife. Officers were able to deescalate the situation and convinced the teen to drop the knife and come outside. The victim was transported to hospital for treatment.
A 15-year-old is charged with assault with a weapon, mischief and uttering threats. He will appear in a Guelph court January 12, 2022.
Waterloo male charged with impaired following collision
A Waterloo male is charged with impaired driving following a single-vehicle collision in downtown Guelph early Sunday.
Approximately 2:30 a.m., Guelph Police Service officers on patrol discovered the collision at Norfolk Street and Cork Street East. A vehicle had mounted the curb and struck a light pole.
A male approached officers and admitted he was the driver and that the car was his father's. The male had a strong odour of alcoholic beverage on his breath and was showing signs of impairment, including bloodshot eyes and poor fine motor skills.
He failed a roadside screening device and was taken to the police station, where further testing confirmed he had more than the legal amount of alcohol in his system.
A 24-year-old Waterloo male is charged with impaired operation and driving without a valid insurance card. His driver's licence was immediately suspended for 90 days and the vehicle impounded for seven days. He will appear in a Guelph court December 17, 2021.
The Guelph Police Service would like to encourage the public to always consume alcohol and cannabis responsibly. Please don't drive if you are going to consume alcohol or cannabis, and please ensure that you plan ahead so that you have a safe ride home.
Male broke into downtown church
A Guelph male faces charges after breaking into a downtown church late last week.
Shortly before 10 a.m. Friday, staff from the church called police to report a break and enter. Staff had arrived to find items in the basement kitchen out of place. Officers responded and located a male sleeping in a basement storage room.
The male was searched and found to be in possession of items from various areas of the church, including jewelry from a lost and found and keys.
A 23-year-old Brantford male is charged with break, enter and theft and mischief. He will appear in a Guelph court January 11, 2022.
Two catalytic converters stolen
The Guelph Police Service is investigating after catalytic converters were stolen from work vans at a Guelph business last week.
Just after 9 a.m. Friday, police were called to a business on Woodlawn Road West near Royal Road. Staff had arrived at work to find the exhaust components had been removed from two vans in their lot sometime overnight.
The company was quoted more than $9,000 to repair each van.
The incident remains under investigation. Anyone with information is asked to call Constable Ryan Horvat at 519-824-1212, ext. 7485, email him at rhorvat@guelphpolice.ca, leave an anonymous message for Crime Stoppers at 1-800-222-8477 (TIPS) or leave an anonymous tip online at www.csgw.tips.
Total calls for service in the last 72 hours – 569