Microsoft is no longer increasing the cost of Xbox Live Gold
In a surprise move, Microsoft has backpedalled on its original decision and will not increase Xbox Live Gold's cost following significant backlash from gamers.
Below is the complete blog post from Microsoft regarding the decision (note that the prices below are in USD):
We messed up today and you were right to let us know. Connecting and playing with friends is a vital part of gaming and we failed to meet the expectations of players who count on it every day. As a result, we have decided not to change Xbox Live Gold pricing.
We're turning this moment into an opportunity to bring Xbox Live more in line with how we see the player at the center of their experience. For free-to-play games, you will no longer need an Xbox Live Gold membership to play those games on Xbox. We are working hard to deliver this change as soon as possible in the coming months.
If you are an Xbox Live Gold member already, you stay at your current price for renewal. New and existing members can continue to enjoy Xbox Live Gold for the same prices they pay today. In the US, $9.99 for 1-month, $24.99 for 3-months, $39.99 for 6-months and $59.99 for retail 12-months.
Thank you.

In Canada, 1-month Gold subscriptions were set to go up to $12.99 from $11.99, 3-months was going to cost $34.99 up from $29.99 and 6-months would have cost $69.99 up from $44.99. Microsoft didn't reveal pricing regarding 12-month subscriptions, though their current cost is $69.99, the same price as the new 6-month subscription price if the change went into effect.
The company also says that free-to-play games like Apex Legends and Fortnite will no longer require an Xbox Live Gold membership. Halo Infinite, one of the Xbox platform's biggest upcoming titles, is set to feature a free-to-play multiplayer mode.
This brings Microsoft's approach to online gaming with the Xbox in-line with Sony's PlayStation consoles and Nintendo's Switch given both platform's don't require a subscription to play free-to-play titles online. Microsoft says that it's "working hard to deliver this change as soon as possible in the coming months."
This is a great move by the company given the price hike made it seem like the tech giant was pushing gamers towards subscribing to its more expensive $16.99 per month Xbox Game Pass Ultimate service that includes Xbox Live Gold, access to all current and upcoming Microsoft first-party game releases (as well as numerous third-party titles) through Game Pass on Xbox and PC, EA's video game subscription service EA Play and Xbox cloud gaming on Android (formerly called xCloud).
While Game Pass is a great deal, there are likely a lot of people out there that just want to continue subscribing to Xbox Live Gold and were upset by the price increase.
Source: Xbox
Source:- MobileSyrup
Sony shows off 10 trailers for February 25 State of Play – MobileSyrup
Sony showed off several new gameplay trailers for upcoming PlayStation 5 games during its February 25th 'State of Play' stream.
Most of the trailers give us another look at already announced games, including notable titles like Returnal, Kena Bridge of Spirits, Final Fantasy VII Remake Intergrade and more.
Below are all of the trailers shown off during the presentation:
Crash Bandicoot 4: It's About Time (PS5 version)
Releases March 12th
[embedded content]
Returnal
Releases April 30th
[embedded content]
Knockout City
Releases May 21st
[embedded content]
SIFU
Releases TBA 2021
[embedded content]
Solar Ash
Releases TBA 2021
[embedded content]
Five Nights Freddy's Security Breach
Releases TBA 2021
[embedded content]
Oddworld: Soulstorm
Releases: April 6th
[embedded content]
Kena: Bridge of Spirits
Releases August 24th
[embedded content]
Deathloop
Releases May 21st
[embedded content]
Final Fantasy VII: Remake Intergrade (PS5 version of Remake)
Releases June 10th
Redmi K40 to make global appearance as a Poco phone – GSMArena.com news – GSMArena.com
The just-unveiled Redmi K40 series will premiere globally, and at least in some parts of the world, it will be a Poco device.
According to a IMDA (Infocomm Media Development Authority) listing the model number M2012K11AG, which should be the vanilla Redmi K40, will be launched as part of the Poco brand. Just as in its Redmi K40 skin, the device will support 5G.
Given Poco and Redmi's track record, this rumored Poco device could be the Poco F3 or Poco F3 Pro.
Xiaomi launched its Redmi K40 series in China today. The Redmi K40, K40 Pro and K40 Pro+ all carry 6.67-inch 1080p Super AMOLED displays with 120Hz refresh rate and 360Hz touch sampling, 4,520mAh batteries with 33W charging and triple rear cameras. The K40 Pro has a 64MP main camera, the K40 Pro+ a 108MP main camera, while the K40 uses a 48MP as a main camera.
The Redmi K40 Pro and K40 Pro+ both use the 5nm Snapdragon 888, while the Redmi K40 uses a 7nm Snapdragon 870 chipset. All three support 5G.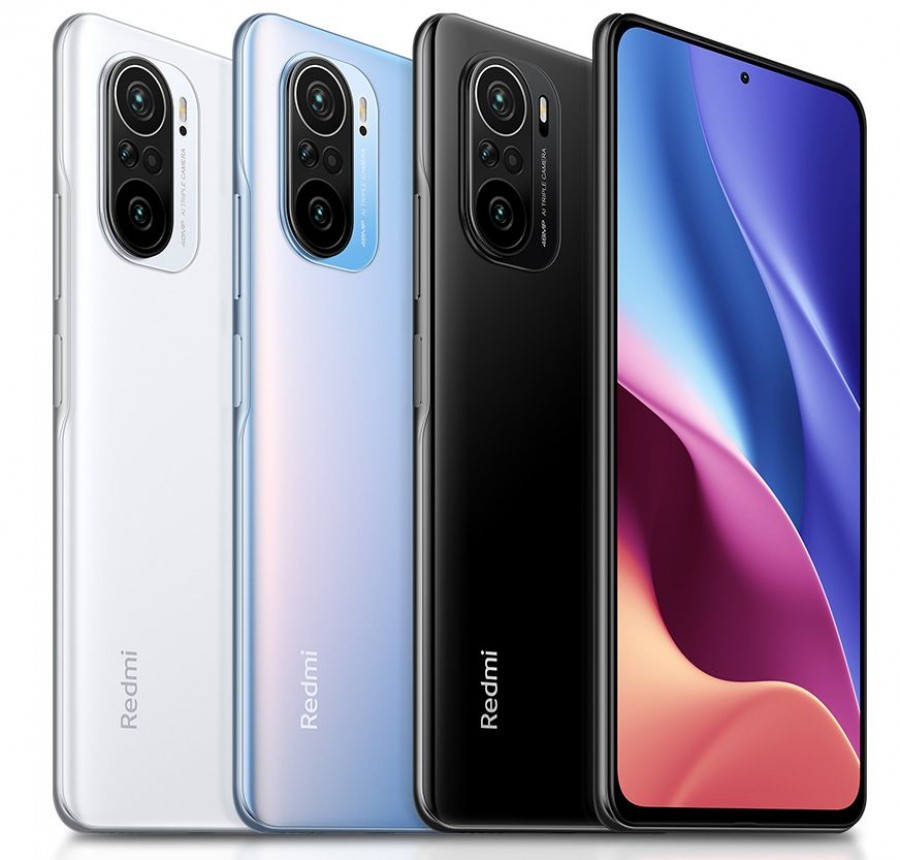 There is still no word on the Redmi K40 series' global availability.
PlayStation State of Play: How to watch, what to expect, start times – CNET
There are big things in the PlayStation 5's future. Horizon: Forbidden West, God of War, Final Fantasy 16, as well as the delayed Gran Turismo 7. But beyond the fact that these game's exist, we don't know too much about them. Hopefully that will change on Thursday.
After Nintendo last week announced Splatoon 3, The Legend of Zelda: Skyward Sword HD and Mario Golf: Super Rush at its Nintendo Direct presentation, Sony announced it'll have a keynote presentation of its own for Thursday in State of Play.
The previous State of Play, in October, was all about the upcoming PlayStation 5 and its user interface. On Thursday, State of Play will focus entirely on games.
How to watch
Easy peasy: Right here!
Or, if you'd rather Twitch, right here.
Start times
State of Play kicks off at 2 p.m. PT/5 p.m ET on Thursday, Feb. 25. Brits will get their sneak peek into upcoming PlayStation games just before bedtime, as it begins at 10 p.m. GMT. Sony's presentation starts with the business day in Australia, playing from 9 a.m. Friday AEDT.
What to expect
Sony says State of Play will focus on 10 games coming to PS4 and PS5, which'll include new announcements as well as updates on games shown off at last June's PS5 showcase.
That's potentially big news, because games shown off at last June's PS5 showcase include Horizon: Forbidden West, Gran Turismo 7 and a PS5 edition of Grand Theft Auto 5. Hopefully we'll also see more of God of War: Ragnarok, which is tentatively scheduled for a 2021 release.