Moon lighting: partial lunar eclipse to be longest since 1440 – Phys.Org
The longest partial lunar eclipse in nearly 600 years, which will bathe the Moon in red, will be visible Thursday and Friday for a big slice of humanity.
The celestial show will see the Moon almost completely cast in shadow as it moves behind the Earth, reddening 99 percent of its face.
The spectacle will be visible for all of North America, as well as parts of South America, Polynesia, Australia and northeast Asia.
Space scientists say sky-watchers in those parts who are blessed with a cloud-free view will see a slight dimming of the Moon from 0602 GMT Friday as it enters Earth's penumbra—the outer shadow.
An hour later it will appear as if someone has taken a giant bite out of the lunar disc as it starts to pass into the umbra—the full shadow.
By 0845 GMT the Moon will appear red, with the most vivid coloring visible at peak eclipse 18 minutes later.
The whole process then goes into reverse as the Moon slithers out of shadow and carries on its endless journey around our planet.
The dramatic red is caused by a phenomenon known as "Rayleigh scattering", where the shorter blue lightwaves from the Sun are dispersed by particles in the Earth's atmosphere.
Red lightwaves, which are longer, pass easily through these particles.
"The more dust or clouds in Earth's atmosphere during the eclipse, the redder the Moon will appear," a NASA website explains.
"It's as if all the world's sunrises and sunsets are projected onto the Moon."
From the moment the eclipse proper begins—when the Moon enters the Earth's shadow—to when it ends will take more than three hours and 28 minutes.
That is the longest partial eclipse since 1440—around the time Johannes Gutenberg invented his printing press—and won't be beaten until the far-off future of 2669.
The good news for Moonwatchers, however, is that they won't have to wait that long for another show—there will be a longer total lunar eclipse on November 8 next year, NASA says.
And even better news for anyone wanting to watch is that no special equipment is necessary, unlike for solar eclipses.
Binoculars, telescopes or the naked eye will give a decent view of the spectacle—as long as the weather here on Earth plays ball.
---
---
© 2021 AFP
Citation:
Moon lighting: partial lunar eclipse to be longest since 1440 (2021, November 18)
retrieved 18 November 2021
from https://phys.org/news/2021-11-moon-partial-lunar-eclipse-longest.html
This document is subject to copyright. Apart from any fair dealing for the purpose of private study or research, no
part may be reproduced without the written permission. The content is provided for information purposes only.
Arctic could see more rain than snow in 30 years, study suggests – Eye on the Arctic
Increased rain detrimental to foraging Arctic mammals like caribou, reindeer, muskox
There could be more rainfall than snow in the Arctic in as little as 30 years because of the world's changing climate, according to a new study that predicts the transition will happen decades earlier than previously anticipated.
The change is expected to happen sometime between 2050 and 2080, says research led by the University of Manitoba and published in the journal Nature Communications. Previously, the transition to a rain-dominated Arctic was expected to happen somewhere between 2070 and 2090.
Lead author Michelle McCrystall, a postdoctoral fellow at the university's Centre for Earth Observation Science, said more than 50 per cent of precipitation in the Arctic falling as rain instead of snow will have "global implications" and a "very direct impact" on Indigenous people throughout the Arctic.
The biggest precipitation changes, she added, will happen during the fall. Predominant snowfall and snow precipitation is still expected in the winter months, even by the end of the century.
Some regions will make the transition earlier than others, she explained, based on their temperatures and proximity to the North Pole.
The study's projections stem from an aggregation of data from around the world.
McCrystall said the 2050 to 2080 range in which the transition could happen reflects the variability of all the data that was used, but the average points to it happening, more specifically, around the year 2070.
Animal starvation
McCrystall said more rain in the Arctic would also lead to more rain-on-snow events — when rain falls onto an existing snowpack and freezes, forming ice layers either on the snow or within it — which would be "very damaging" for foraging mammals like reindeer, caribou and muskox.
Because of that ice, foraging animals will have a harder time reaching the grassland that lies beneath it.
"It can cause a huge starvation and die off in a lot of these populations," she said.
Mark Serreze, a co-author of the study and the director of the National Snow and Ice Data Center in Boulder, Colo., said in a statement "the Arctic is changing so fast that Arctic wildlife might not be able to adapt.
"It's not just a problem for the reindeer, caribou and muskox, but for the people of the North that depend on them as well."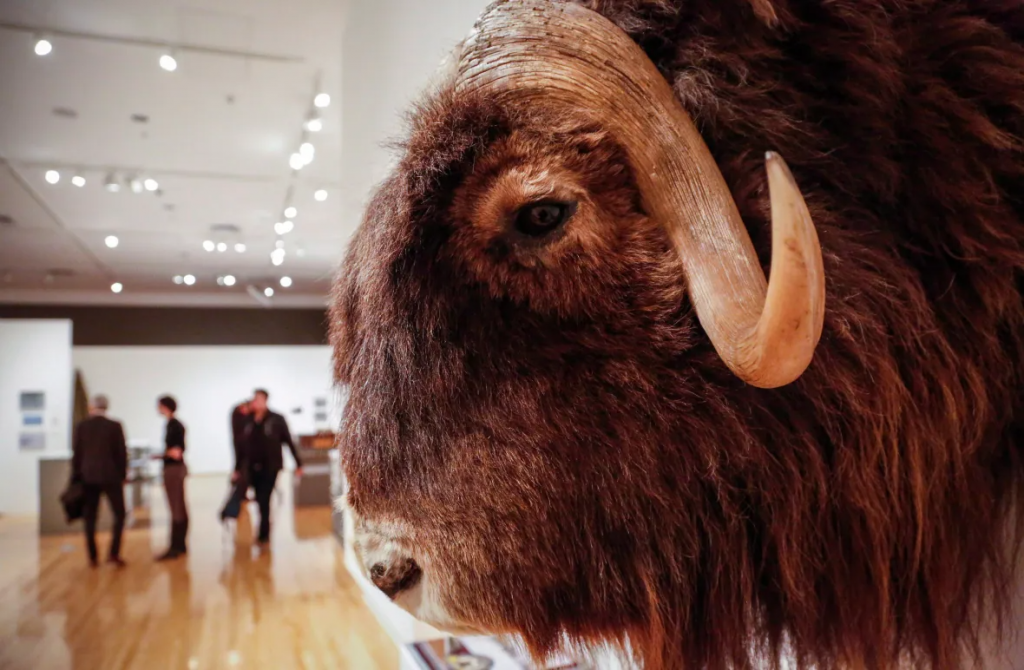 Kent Moore, a professor of atmospheric physics at the University of Toronto, who is outside of the research team, told CBC News that rain-on-snow events would also cause "incredible" stress on hairy animals like muskox.
"If it rains and then it freezes, then they get a kind of frozen ice on their body, and that can be very, very stressful for them. They can lose heat more rapidly."
Transition likely to happen in our lifetime, study predicts
Moore said he's not surprised the Arctic will see more rainfall in the future, but he is surprised when the researchers predict the transition to more rain than snow is going to happen.
"A couple of decades is pretty significant," he said. "Animals have to adapt quick, but we also have to adapt quicker. And that's always a challenge, that adaptation," he said.
Walt Meier, a senior research scientist at the University of Colorado Boulder's National Snow and Ice Data Center, who is also not one of the study's authors, said a difference of a few decades means that this transition is more likely to happen in the lifespan of current generations.
"It becomes, for a lot of people, not something that maybe my children or grandchildren will see, but something I may very well live to see," he said, adding that he, too, was not surprised by the new prediction.
Rising sea levels, thawing permafrost
Meier and McCrystall both said an increase in Arctic rainfall would contribute to rising sea levels, particularly because it will cause more glaciers along the coast of Greenland to fall into the water.
Rain fell on the summit of Greenland — a location where precipitation has previously always fallen as snow or ice — for the first time on record this year.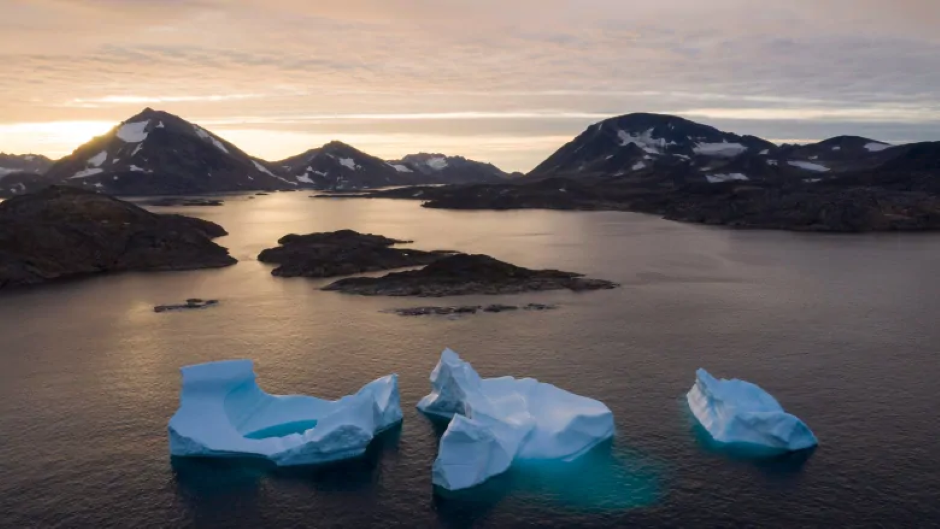 The rain could also lead to permafrost thaw, said McCrystall.
"With more warming and more rainfall, that kind of percolates through the soil and will allow the soil to warm up," she said. Permafrost stores carbon, she pointed out, and if it thaws "you'll get a lot more greenhouse gases that will be emitted into the atmosphere."
McCrystall said that increase in carbon creates a negative impact, because carbon emissions contribute to the further warming of the atmosphere.
"Changes that happen in the Arctic don't really stay within the Arctic," she said.
Though she doesn't see her research as a call to action, McCrystall wants to see people putting more pressure on politicians to make tangible changes that will have big impacts in the fight against climate change.
The research team, which also included members from University College London, University of Colorado Boulder, University of Lapland and the University of Exeter, said that if the world is able to remain below 1.5 C of global warming, the transition to a rainfall-dominated precipitation might not happen in some Arctic regions.
But, if the world remains on its current trajectory, the transition is likely.
Related stories from around the North:
Canada: October saw 'extraordinary, record-setting heat' in parts of Arctic Canada, CBC News
Finland: Cold weather perfect to pioneer electric aviation says Finnair, Yle News
Greenland: Greenland to join Paris climate agreement, Eye on the Arctic
Norway: Deep freeze in Arctic Europe sends power prices soaring, The Independent Barents Observer
Russia: Russia's Arctic coast warmest since records started says weather service, The Independent Barents Observer
Sweden: Sweden aims to be 'role model and bridge builder' on climate change, Radio Sweden
United States: Author Q&A – Welp: Climate Change and Arctic Identities, Eye on the Arctic
New dinosaur species from Chile had a unique slashing tail – Toronto Star
Fossils found in Chile are from a strange-looking dog-sized dinosaur species that had a unique slashing tail weapon, scientists reported Wednesday.
Some dinosaurs had spiked tails they could use as stabbing weapons and others had tails with clubs. The new species, described in a study in the journal Nature, has something never seen before on any animal: seven pairs of "blades" laid out sideways like a slicing weapon used by ancient Aztec warriors, said lead author Alex Vargas.
"It's a really unusual weapon," said Vargas, a University of Chile paleontologist. "Books on prehistoric animals for kids need to update and put this weird tail in there. … It just looks crazy."
The plant-eating critter had a combination of traits from different species that initially sent paleontologists down the wrong path. The back end, including its tail weapon, seemed similar to a stegosaurus, so the researchers named it stegouros elengassen.
After Vargas and his team examined the pieces of skull and did five different DNA analyses, they concluded it was only distantly related to the stegosaurus. Instead, it was a rare southern hemisphere member of the tank-like ankylosaur family of dinosaurs. (Though the stegouros name stuck and can be easily confused with the more well-known stegosaurus.)
Vargas called it "the lost family branch of the ankylosaur."
The fossil is from about 72 million to 75 million years ago and appears to be an adult based on the way bones are fused, Vargas said. It was found with its front end flat on its belly and the back end angled down to a lower level, almost as if caught in quicksand, Vargas said.
From bird-like snout to tail tip, stegouros stretched about six feet (two meters) but would only come up to the thighs of humans, Vargas said.
The tail was probably for defense against large predators, which were also likely turned off by armor-like bones jutting out that made stegouros "chewy," Vargas said.
Not only is this "a really bizarre tail," but it is from far southern Chile, "a region that hasn't yielded these types of animals before," said Macalester College biologist Kristi Curry Rogers, who wasn't part of the study.
"We're just scratching the surface when it comes to a comprehensive understanding of dinosaur diversity," Rogers said. "Stegourus reminds us that if we look in the right places at the right times, there is so much more still to discover."
___
Follow Seth Borenstein on Twitter at @borenbears.
___
The Associated Press Health and Science Department receives support from the Howard Hughes Medical Institute's Department of Science Education. The AP is solely responsible for all content.
The Comet Leonard, the Christmas Star, and Other Things to See in December's Night Sky – Lifehacker
There's a lot going on in the night sky in December, from the spectacular Geminids meteor shower to Venus at its brightest. Here are some of December's most impressive star-gazing highlights to mark on your calendar.
Venus will be at its brightest on Dec. 3
Venus is December's planet of the month! An iconoclast and overachiever, Venus is the hottest planet in our solar system (sorry, Mercury), and the only one to spin clockwise. Venus will make its brightest appearance of 2021 (or "greatest illuminated extent," according to astronomers) on Dec. 3. Look west right after sunset, and you should see the crescent Venus, although you might need binoculars to really check it out. With pressing business in other parts of the universe, Venus will disappear from Earth's sky on Jan. 9.
Antarctic gets a total solar eclipse on Dec. 4
Our readers in Western Antarctica and sailors in the Ross Sea will be able to check out a total solar eclipse on Dec. 4, with sky-gazers in the rest of Antartica, South Africa, Tasmania, and the South Atlantic being able to see a partial eclipse. For the rest of us, the moon is new (i.e., not visible) so tides will be higher all over the world. Surf's up, baby.
You can (probably) see Comet Leonard on Dec. 9
If you've been dying to check out a comet, may I suggest Comet Leonard? The mornings around Dec. 9 between 3:30 a.m. and dawn are prime viewing hours to see Comet C/2021 A1, also known as "Leonard." According to Space.com, it will be "one-third of the way up the eastern sky, near the circle of stars that form the head of Serpens Caput (the Snake's Head)." You might need binoculars to see it, and it might not be there at all (comets are hard to predict), but it's worth a shot. What else are you gonna do during that time? Sleep?
The Geminids meteor shower peaks on Dec. 14
The Geminids meteor shower is the show-stopping celestial event of December 2021. It runs between Nov. 19 and Dec. 24, but its absolute peak is expected on Dec. 14. You should be able to see tons of meteors in the hours between sunset on Monday the 14th and sunrise on the 15th. At around 2 a.m., up to 120 meteors per minute might be visible. They'll be all over the sky, but will appear to radiate from right above the stars of Castor and Pollux. These meteors would be even more spectacular without the moon messing things up with its reflected sunlight, but if you wait until it sets at around 3 a.m., more shooting stars should be visible.
You can spy on Crater Copernicus on Dec. 18
The moon crater Copernicus is visible with binoculars any time you can see the moon, but if you want to get really in-depth, check it out in a telescope on Dec. 18. On the night before the full moon, you'll be able to see Copernicus's terraced edges, its central peak, and its extensive ejecta blanket outside the crater's rim. Copernicus is located slightly northwest of the center of the Moon's Earth-facing hemisphere.
The full "Cold Moon" is coming on Dec. 19
Don't miss December's full cold moon on the 19th: Here's everything you could ever want to know about it.
Hunker down for the Winter Solstice on Dec. 21
In the Northern Hemisphere, Dec. 21 is the shortest day of the year. The sun is lowest at noon, and the darkness lasts longer than at any other day of the year. The Winter Solstice the best day for vampires who need to get a lot done. The exact moment of the solstice—when the sun reaches its most southernly point in the sky and Winter begins—happens at 15:59 Universal Time. Here's how to translate Universal time to your local time.
See the little baby Ursids Meteor Shower peak on Dec. 22
This short meteor shower is caused by debris dropped by comet 8P/Tuttle, and is visible between Dec. 13 and 24, but its peak is expected in the early hours of the 22nd. After the moon sets at around midnight, you should be able to see five to ten meteors per hour in the sky. They could come from anywhere, but they will probably seem to radiate from above the Little Dipper.
See the Christmas Star on Dec. 25 (duh)
If you look out your window after midnight on Dec. 25, you should see Sirius, the brightest nighttime star, in the Southern sky. Sometimes called the "Dog Star," Sirius is a twinkly blue and white ball of fire located a mere 8.6 light years from Earth. It is probably not the Star of Bethlehem that the three wise men from the East followed to Bethlehem—you can't actually follow a star anywhere—but it's still a cool star you can see on Christmas night (and other nights).