New Galaxy S20 Tactical Edition
Today, Samsung is announcing its Galaxy S20 Tactical Edition. The company calls it a "mission-ready solution tailored to the unique needs of operators in the federal government and Department of Defense." The Galaxy S20 TE has highly customized software to work in unison with existing tactical equipment along with DualDAR architecture, offering two layers of encryption.
Samsung Galaxy S20 Tactical Edition specs:
Display: 6.2-inch Dynamic AMOLED 3200 x 1440 px QHD+; 60Hz or 120Hz
Chipset: Qualcomm Snapdragon 865
Memory: 12GB/128GB; expandable up to 1TB via microSD
Network: LTE Cat 20 w/ support for sub-6 5G
Software: Android 10 with One UI 2.0
Dimensions and weight: 68.6 x 152.4 x 7.6mm; 162g
Camera: 12MP f/1.8 mina camera; 64MP 3X zoom, f/2.0; 12MP ultra wide f/2.2
Front camera: 10MP f/2.2
Video recording: 4K up to 60fps front and rear; 8K @ 24fps
Battery: 4,000 mAh; "super-fast" charging and wireless fast charging
Multiple forms of communication can be performed with the Galaxy S20 TE including 5G, Wi-Fi 6, Private SIM, and CRBS radio to cover all bases in the field. Hardware features include a night-vision mode, a body-wearing mode that lets you unlock the screen in landscape mode, and a "Stealth mode" which is a cool way to describe airplane mode.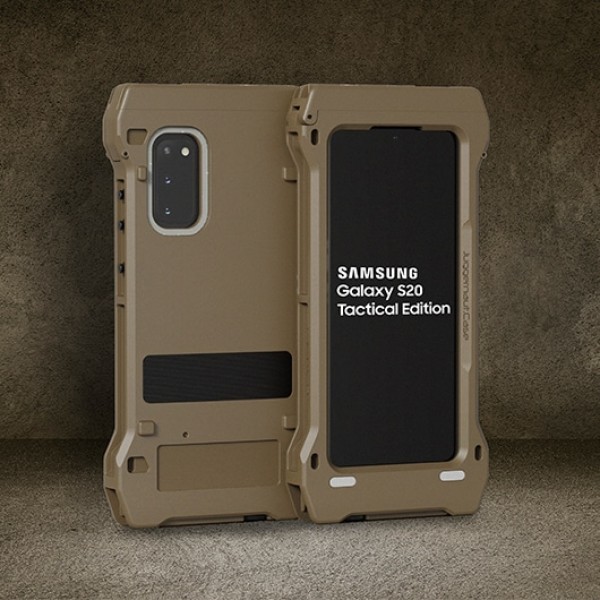 The Galaxy S20 TE also has features from the standard edition flagship including DeX interface, the Qualcomm Snapdragon 865 chipset, and 12GB of RAM.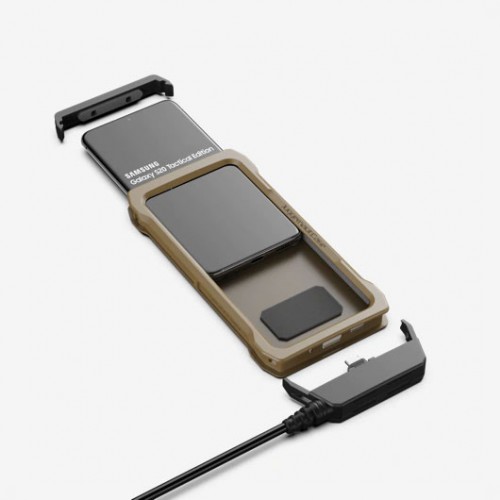 Samsung once had its "Active" variants of Galaxy S flagships since the Galaxy S4. These were AT&T exclusives all the way until the Galaxy S8 when T-Mobile began selling the Galaxy S8 Active in the US. With the Galaxy S9 and S10, there were no rugged Active versions of the phone, but there was a Tactical Edition Galaxy S9.
The Samsung Galaxy S20 Tactical Edition will be available from authorized IT channels sometime in Q3 of 2020.
Lawsuit accuses Google have tracking people in Chrome's Incognito mode – MobileSyrup
A proposed class-action lawsuit has been filed against Google for tracking users while they browse in Chrome's Incognito mode.
Specifically, the lawsuit accuses Google of violating U.S. federal wiretapping laws by tracking users' online activity, even in Incognito mode. Further, the complaint cites Google tools like Analytics, Ad Manager, smartphone and PC applications and website plugins, saying Google leverages them to monitor uses, even if they don't click on any Google ads.
The lawsuit also says that "millions" of users who went online using Incognito mode since June 1st, 2016 have likely been affected.
The plaintiffs say that Google tracks and collects browsing data "no matter what safeguards" people use to protect themselves. Additionally, they argue that by tracking users in Incognito mode, Google intentionally deceives users into thinking they have control over the information they share with the company.
The lawsuit seeks $5 billion USD (roughly $6.76 billion CAD) in damages or at least $5,000 USD (about $6,758 CAD) per affected user for violations of the U.S. wiretap and California privacy laws.
In a statement to The New York Times, Jose Castaneda, a Google spokesperson, disputed the claims. You can read the statement in full below:
"Incognito mode in Chrome gives you the choice to browse the internet without your activity being saved to your browser or device. As we clearly state each time you open a new incognito tab, websites might be able to collect information about your browsing activity during your session."
Is Incognito really that private?
It's worth noting that Chrome does, in fact, warn users when they open an Incognito session in Chrome. When you open an Incognito tab, Chrome lists what it won't save while you're using Incognito and what websites can still see. That includes:
Chrome won't save the following:
Your browsing history
Cookies and site data
Information entered in forms
Your activity might still be visible to:
Websites that you visit
Your employer or school
Your internet service provider
You can also read more about how Incognito mode works on Google's support site.
Further, Chrome's Incognito mode has long been the subject of privacy concern. In 2018, a report detailed how Google could de-anonymize collected data from Incognito browsing if users signed into their Google accounts after visiting a site with a Google tool like DoubleClick.
At the time, a Google spokesperson said that the company doesn't de-anonymize data like that. However, the possibility for Google to do so remains a concern, even if it doesn't.
More recently, Google had to fix a loophole in Chrome's Incognito mode that allowed websites to determine if a user was browsing in Incognito mode. Web pages that use a paywall feature, such as a free article limit, tended to use it to prevent Incognito users from bypassing the cap.
However, in fixing the loophole, Google created more ways for websites to determine if someone was in Incognito.
Ultimately, this lawsuit is something to keep an eye on, but I'm not sure it has merit. It's hard to claim that Google intentionally misled users when it clearly states the limits of the Incognito feature. However, that's not to say that Google and Chrome's privacy issues shouldn't be investigated. The search giant has long used its apps, ad systems and more to track users' browsing data. However, specifically targeting Incognito mode may not be the best way to go about it.
Source: Engadget
BMW Design Chief Defends New 4-Series' Grille, Says It'll Shape The Brand – CarScoops
The new BMW 4-Series Coupe was officially presented on Tuesday and one of the main topics of conversation was the polarizing vertical kidney grille. Like it or not, this feature is here to stay, and it's part of the company's strategic move to make each and every model stand out.

Defending the massive kidney grille was design chief Domagoj Dukec, who strongly believes that the automaker has taken the right decision to go ahead with this design, despite receiving a lot of negative input ever since they presented the Concept 4 last year.
"It should be in the core of BMW to have a product which makes a strong statement. It's unmistakably BMW, unmistakably 4-Series. It's not just logical, it has a very strong character that's unique to our brand", Dukec told Autocar. "The twin-kidney grille is the most prominent design icon we have. It's the biggest difference we have from any other car out there. We've used the kidney in a variety of ways to give our cars a certain presence: the 3-Series has a very horizontal one because it's a more rational, serious car. A coupe like the 4-Series should express the exotic part of BMW."
Read Also: This Is What The Facelifted 2021 BMW M5 Should Look Like
Dukec explained that in this business, it's important to know which voices to listen to. "You can't listen to social media reactions. It won't help you. Design is something that is so emotional, and everybody has an opinion and different states. There's no right or wrong. When you do something like this, 50 percent of people might love it and 50 percent will hate it, and that won't change. Anything you do, there will be people who like it and people who don't – but this is not the criteria."
So, what are the criteria for design? According to the BMW official, it is "to create something, unique, daring, to make a statement". "Although it's polarizing in the beginning, it's at the heart of BMW and a brand-shaper for us."
Leading the new 4-Series pack is the Coupe, which will go on sale globally in October, with the Convertible and four-door Gran Coupe to follow. All of them are based on the brand's CLAR architecture, which translates into a bigger footprint and a more spacious interior.
Until the new M4 arrives, likely within the next six months, the M440i xDrive will sit at the top of the range, with a 369 HP 3.0-liter turbo-six, for a 0-62 mph (0-100 km/h) time of 4.7 seconds and a top speed limited to 155 mph (250 km/h). U.S. customers will be able to order it for $59,495, while the 430i and 430i xDrive, which pack a 258 HP 2.0-liter four-pot, will launch from $46,595 and $48,595 respectively.
In Europe, the new-gen 4-Series will become available in 420i and 420d specs as well, with their 2.0-liter petrol and diesel engine making 184 and 190 HP respectively, plus the 286 HP 3.0-liter 430d and M440d xDrive 340 HP diesels, which will launch next spring.
PHOTO GALLERY
more photos…
Google sued for secretly amassing vast trove of user data – Financial Post
Google surreptitiously amasses billions of bits of information — every day — about internet users even if they opt out of sharing their information, three consumers alleged in a proposed class action lawsuit.
"Google tracks and collects consumer browsing history and other web activity data no matter what safeguards consumers undertake to protect their data privacy," according to the complaint filed Tuesday in federal court in San Jose, California.
The lawsuit argues that while Google lets users turn off data collection when using its Chrome web browser, other Google tools used by websites themselves scoop up their data anyways. The suit includes claims for invasion of privacy and violations of federal wiretapping law.
Google is up front with consumers that whenever they opt for private browsing, other websites may still collect information, spokesman Jose Castaneda said.
"We strongly dispute these claims and we will defend ourselves vigorously against them," Castaneda said in an email.
The case was filed by Boies Schiller Flexner LLP, a high-profile litigation firm that previously defended Uber Technologies Inc. when the ride-hailing firm was accused three years ago by Alphabet Inc.'s self-driving unit of stealing trade secrets.
According to the suit, the company collects information, including IP addresses and browsing histories, whenever users visit web pages or use an app tied to common Google services, such as Google Analytics and Google Ad Manager. This has helped Google amass a nearly unending trove of data that could be stolen or hacked by governments and criminals, the consumers allege.
A consumer suit accusing Google of illegally tracking and storing geolocation data with its mobile apps and operating system was thrown out by a California federal judge in December. Arizona's attorney general filed a similar complaint last month. Google disputed the claim and said it's looking forward to setting the record straight.
Tuesday's case is Brown v. Google LLC, 20-3664, U.S. District Court, Northern District of California (San Jose).