New leak suggests Samsung may slightly increase price of Galaxy Z Flip4 in Europe – GSMArena.com news – GSMArena.com
Samsung's Galaxy Z Flip4 is going to be announced at Samsung Unpacked on August 10 but a new report from Pricebaba reveals the new foldable device's retail price in Europe.

Samsung Galaxy Z Flip3
The base model Galaxy Z Flip4 is expected to come in at €1,080 with 128GB of storage. Meanwhile, 256GB and 512GB variants will run €1,160 and € 1,280, respectively. The mention of a 512GB variant is intriguing as Samsung has not had a Z Flip model with this much storage on board.
The Galaxy Z Flip3 launched in Europe with a retail price of €1,049 so a price increase adjustment makes sense given the inflation of major currencies that's being felt across many countries around the world.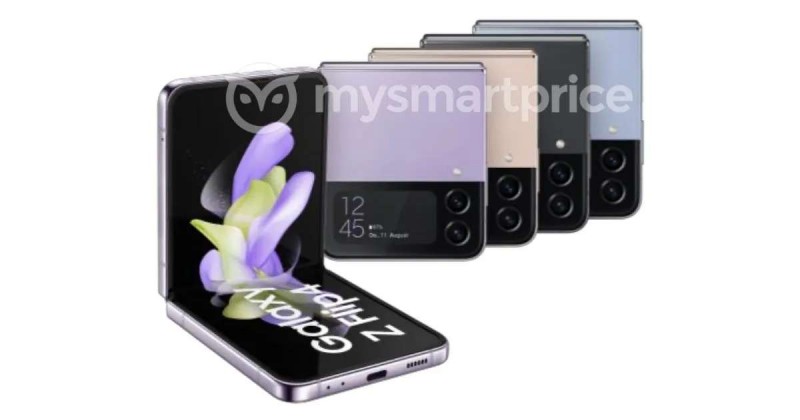 Samsung Galaxy Z Flip4 renders by MySmartPrice
The Samsung Galaxy Z Flip4 is expected to come equipped with a Snapdragon 8+ Gen 1 and powered by a larger 3,800 or 3,900 mAh battery. It's expected to support up to 25W charging. The folding display and camera setup is expected to be similar to that of the Z Flip3.
So, What Was Bad About The 'Diablo 4' Beta? – Forbes
While I am hoping to see the Diablo 4 beta extended at least another day due to its login issues, I have done about everything you can do in it on one character. I've finished the story, maxed at level 25, attempted (and failed) to kill a world boss. And I like it a lot, I really do.
But do some aspects need work? Yeah, sure. And no, I don't just mean login queues and disconnects, deeply annoying aspects of any live game launch, but something Diablo 4 especially doesn't need after Diablo 3's launch. That's a bit obvious, however, so let's dig a little deeper.
Other Tech Issues – One thing everyone noticed immediately on PC was that for whatever reason, Diablo 4 is a memory hog. There seems to be some sort of bad memory leak issue in certain instances that can really become problematic in time, if not kill the game outright. On top of that, even without running out of memory completely, there was a fair bit of stuttering on PC I want to avoid at launch. In some instances, I also kept running into areas that simply wouldn't load at all, and my character was left running in place until I quit out and went back in. Also the game crashed roughly 75% of the time I tried to go back to the title screen or quit entirely.
Map Problems – There is no transparent overlay for the map, which seems like something you sort of need in a Diablo game, and essentially any ARPG. Past that, even if you do use the map tools they have, the minimap is borderline useless given how zoomed-in it is, so you'll need to pull up the full map obstructing your view frequently. There should be a middleground here, because right now, you just have to pull up the full map all the time which is more intrusive than an overlay would be normally, which was plenty easy to toggle on and off before.
The UI – The UI is…fine, but I'd argue it's not great. It looks a bit unfinished and a bit too mobile-like for my tastes. It's better than say, Lost Ark, I guess, but not by much, and I think Diablo 3 wins in this department, for now. I'd like to see more work done on the icons, and things like the skill tree screen, which seems to lean a little too heavily into Diablo 2 styling, a game which is 23 years old, and as such, this all looks a little dated.
Fast Travel – This may be a problem solved with mounts, but it really did seem like there were way too many sprawling zones without fast travel points anywhere near them. Past that, the entire TP system is a little weird, as you have to teleport back to a town then to your party if you're in one. It also took me the entire beta to learn there's a separate, hidden way in the emote wheel to teleport back to the entrance of a dungeon.
Aesthetics, At Times – While in general, I do love many of the dark, blood-soaked areas of the map and I understand wanting to head back to Diablo 2 vibes, at times things go from spooky and gross to just sort of…drab. The graphics are great and some zones are eye-popping, but others are desaturated to the point of blandness where art direction can feel all but absent. I am curious to see more locations, certainly, before rendering a final verdict here.
MMO Things – I am mixed on the MMO elements of this, as instead of Diablo moving more into MMO territory, during all these server errors I sure found myself wishing for a wholly offline single player version of this, which I suppose is an impossibility in 2023. I find it odd that despite the focus on multiplayer, things like dungeons and strongholds don't have matchmaking like Lost Ark. And the world boss? While a cool concept, I felt like I had zero control over my instance, which had too few people and too many of them underleveled for us to even have a prayer of beating the thing. There do not seem to be a ton of social tools to organize the MMO elements like there are in other games other than very generalized things like world chat. Maybe this will change for the better in the live game, but it's not great in the beta.
Enemy Density And Diversity – I feel like I kept running into the exact same 8-10 enemy mob clusters literally everywhere outside of brief horde segments, and I wanted things to be mixed up a bit. And while I know many specific enemies are staples of Diablo lore, I feel like 95% of things I saw were remixed from past games, and not in terribly interesting ways. Again, it's a big game and there's a lot more ahead, but I haven't seen much creativity in this area at the start here.
Playing It Safe? – This is perhaps my general critique of the entire experience. I love past Diablo games, like we all do. This feels like a new Diablo game that has inserted in a lot of Lost Ark-like MMO elements without changing all that much else. Weirdly, the biggest leap forward is probably the storytelling with fantastic cutscenes and a genuinely intriguing plot with Lilith, something lacking in past games. I just feel like maybe I wanted the game to evolve in more ways rather than trying to "fix" Diablo 3 (which was great!) by going back to a bunch of Diablo 2-but-modernized reworks. But again, it's still early, I haven't seen all the changes or explored every new system.
What do you think?
Update (3/20): Alright, I think I can expand on things with a few more issues here. now that I've played even more.
Legendary Affixes – I'm a little concerned that many of the legendaries I've seen so far feel a bit…dull. Not Diablo 3 launch-level dull, as those were famously just mostly boosted stats with little else, but at least in early days here, I'm not seeing anything terribly exciting even after a few dozen drops. Maybe the better ones come later, but also the new inclusion of "Unique" drops makes all this a bit more confusing.
Dungeon Repetitiveness – The more dungeons I ended up doing around the map, the more they started to blur together and by the end, they were kind of just feeling like Greater Rifts, a mish-mash of objectives and bosses that repeat pretty frequently. Again, this could be a beta thing, and certain things are being held back, but it seems like everything was "transport these three cubes to three pedestals" or "kill these three minibosses" before a final boss, and often the same final boss as other dungeons. I know there is a way to turn dungeons into "Nightmare Dungeons" in the future which perhaps will make them a bit more interesting, but I'm not sure what the mechanics are there just yet.
Potions – I don't know how I feel about the new potion system over health globes, as it just sort of feels like a more convoluted system compared to health globes. I kept running into a situation where I needed to heal just like 10% of my health because I was full on potions and would need to spend one so I could pick up another one that just dropped. If this was a health globe, I would have just hoovered it up automatically, skipping a step. Maybe once more regen perks are in place this will change.
Skill Respecing – It's not terrible, but it also seems unnecessarily complicated compared to Diablo 3. I am not opposed to returning to a skill point system and having gear give +levels to those, but I kept running into situations where I'd say, get a new legendary bow that modifies my main attack, and yet I couldn't just go and change that attack. Since that was the first node, I would have to go back and respec everything about my build, even though I was keeping 95% of the rest of it the same, which was a lot with 25 skill points, so I can only imagine what it will be like with 50 or more. Diablo 3 allowing you to change individual skills and runes independently of one another felt better to me.
Lilith – Just kidding Lilith is perfect in every way. All hail Lilith!
Follow me on Twitter, YouTube, Facebook and Instagram. Subscribe to my free weekly content round-up newsletter, God Rolls.
Pick up my sci-fi novels the Herokiller series and The Earthborn Trilogy.
YouTuber Spends $22,000 to Buy Every Wii U and 3DS Game Ahead of Nintendo eShop Shutdown – IGN
A YouTuber has spent more than $22,000 digitally purchasing every Wii U and 3DS game ahead of their Nintendo eShop shutdowns next week.
As reported by VGC, The Completionist uploaded a video sharing the endeavour which took 328 days to complete. Including DSi Ware, the Virtual Console, and DLC, the project saw 866 Wii U and 1,547 3DS games purchased in total.
The completed project, totalling a Wii U with three external hard drives and a 3DS with four micro SD cards, will be donated to the Video Game History Foundation to preserve the digital offerings that will otherwise cease to exist when the stores shut down on March 27.
The Completionist spent $22,791 spread across 464 eShop cards, which amassed to 1.2 terabytes of Wii U games and 267 gigabytes of 3DS, translated to 2,136,689 blocks (Nintendo's own data measurement system).
These incredible numbers were just half the battle for The Completionist, however, as the Nintendo eShops of old don't run as smoothly as the Switch's version. The software is clunkier, slower, has limited search functionality, and even adding funds can get complicated.
Limits to purchasing eShop gift cards exist to prevent scams and such, meaning The Competionist's team had to visit a ton of different stores to acquire the amount needed. The eShop also has $250 cap, meaning only so much could be added at a time before they had to start buying games.
Additionally, only around ten games could be purchased at a time before the 3DS forces users to download them, and it also restricts the total spend per day. Purchasing DLC on the 3DS must also be done in-game, with some games requiring partial or total completion before any additional content can be purchased.
The Competionist explains every hiccup in the video, but needless to say the process wasn't plain sailing.
For those who do still have their Wii U or 3DS, be sure to purchase anything left on the wishlist ahead of March 27. IGN has compiled lists of the best Wii U games, which includes Super Mario Maker and The Legend of Zelda: The Wind Waker HD, and the best 3DS games, which includes Fire Emblem Awakening and Bravely Default.
Ryan Dinsdale is an IGN freelancer and acting UK news editor. He'll talk about The Witcher all day.
Mystery EINK PHONE | Unboxing ePaper EP.13 (+Contest) – Good e-Reader