New platform helps young investors crack Toronto's real estate market | Urbanized – Daily Hive
For most young people these days, the prospect of owning a home feels pretty distant at best — and impossible at worst. The Canadian real estate market, in major cities especially, has become such that only those with large amounts of capital available to them are able to invest in property.
With added obstacles like mortgage stress tests and student loan debt, the entry to investing seems impossibly high — even more so with the added economic stress of the pandemic. It's daunting to consider saving for a down payment amidst all the things working against you while planning for all the other big life things, too.
Despite all this, young people still dream of owning something, even if we have to save for five times as long as our parents did.
This is why real estate crowdfunding platforms like addy are doing the work to make investing more accessible for younger generations. addy's goal is to remove barriers to real estate investing by offering investments for as little as $1.
So how does it work? While addy can't change the high cost of the housing market, it can make it easier for people to get into the game for the first time. addy scopes out properties and then offers incremental investments on those properties — and all you need is $1 to start.
The properties are chosen by addy's team of experts, who have decades of experience, ensuring that properties are sound investments. addy also becomes a co-investor in the property, sharing in the risk and reward alongside you. The property is then broken down into investment units starting at $1.
addy handles all the other tricky details of homeownership, from the contracts to finding tenants to conducting maintenance — all you do as an investor is watch as the value of your investment grows. Investors can make money from rental income on specific properties, either in the form of distributions or as a lump sum once the property is sold.
The benefit of using addy to start out as an investor is that the work required on your end is very low, and it results in returns that can be used to continue investing in the future — or to buy a place on your own one day. The properties that addy acquires vary, too, so you can wait to invest until it feels right. One of their previous properties in Chilliwack, BC, was a free-standing commercial property that sold out to more than 800 investors.
addy's most recent property, open to investors now, is located in Toronto's high-end Lawrence Park neighbourhood. The Northwood Terrace apartments are a 19-building, 95-unit, multi-family portfolio, which will be undergoing major renovations to increase their market value. Both BC and Ontario residents are invited to invest in the property, with a minimum investment of $1 and a maximum of $1,500.
If you're interested in investing in this Toronto property or are curious about addy's other investment properties, check out their website and sign up for a free addy wallet account to be notified when new properties are available.
BRANDED CONTENT
This content was created by Hive Labs in partnership with a sponsor
PSP investing in UK real estate, OTPP issuing green bond – Benefits Canada
The Public Sector Pension Investment Board and Aviva Investors are jointly funding a new office building in Cambridge, England.
The six-storey building has been fully pre-let to a flexible workspace provider, according to a press release that noted construction is expected to be completed in 2023. It's the latest investment in Cambridge real estate by the partnership, which agreed in November 2019 to invest up to £250 million in commercial property across the 26-acre CB1 Estate.
Read: PSP investing in U.K. real estate; Caisse in medical startup fund, Indian infrastructure
"The continuation of our partnership with Aviva Investors in Cambridge reflects our confidence in the city's long-term performance potential as a centre of innovation," said Stéphane Jalbert, managing director for Europe and Asia Pacific real estate investments at the PSP, in the release. "Cambridge's world-leading education and research institutions act as a hub and anchor for the artificial intelligence and life science disciplines, making the region a key knowledge cluster driving future performance."
In other investment news, the Ontario Teachers' Pension Plan's finance trust is issuing a €750 million 10-year green bond.
An amount equal to the net proceeds from this issuance will be allocated to assets that are environmentally and socially responsible and tackle critical issues like climate change, according to a press release. This marks the inaugural green bond issued under the Ontario Teachers' green bond framework.
"We believe a transition to a net-zero economy is underway," said Ziad Hindo, chief investment officer at the Ontario Teachers,' in the release. "This is expected to bring a host of attractive investments to Ontario Teachers' that enable and support this transition, with the objective of earning strong risk-adjusted returns while also having a positive impact. OTFT's green bond issuance allows us to access capital to support the much-needed investments to transition towards a sustainable future."
Read: OTPP in private equity investments, Caisse encourages diversity with new fund
Meanwhile, the Canada Pension Plan Investment Board, through its wholly-owned subsidiary CPPIB Credit Investments Inc., is committing US$98 million to a bilateral financing transaction in India.
The transaction will support a strategic investment by JSW Projects Ltd. in iron producer BMM Ispat Ltd. and represents the first direct onshore credit exposure in India by the CPPIB, according to a press release.
"The transaction marks a significant milestone for CPP Investments' credit investment program in India," said Raymond Chan, the organization's managing director and head of Asia Pacific credit, in the release. "Emerging markets are a significant part of our long-term strategy and India is a key component of that. We see great opportunities in providing long-term, stable capital to finance India's growth cycle."
And the Caisse de dépôt et placement du Québec is part of a consortium of global investors contributing to an $800-million capital raise by Inigo Ltd., a new insurance group.
The funds will provide a capital base for Inigo to open, subject to approvals, in 2021, said a press release. The consortium also includes Enstar Group Ltd., J.C. Flowers & Co., Oak Hill Advisors, Qatar Investment Authority, Stone Point Capital and Inigo's management team.
Read: Caisse, CPPIB, Ontario Teachers' invest in insurance company
Canadian Real Estate Prices Surge In Growth… Except For Condos – Better Dwelling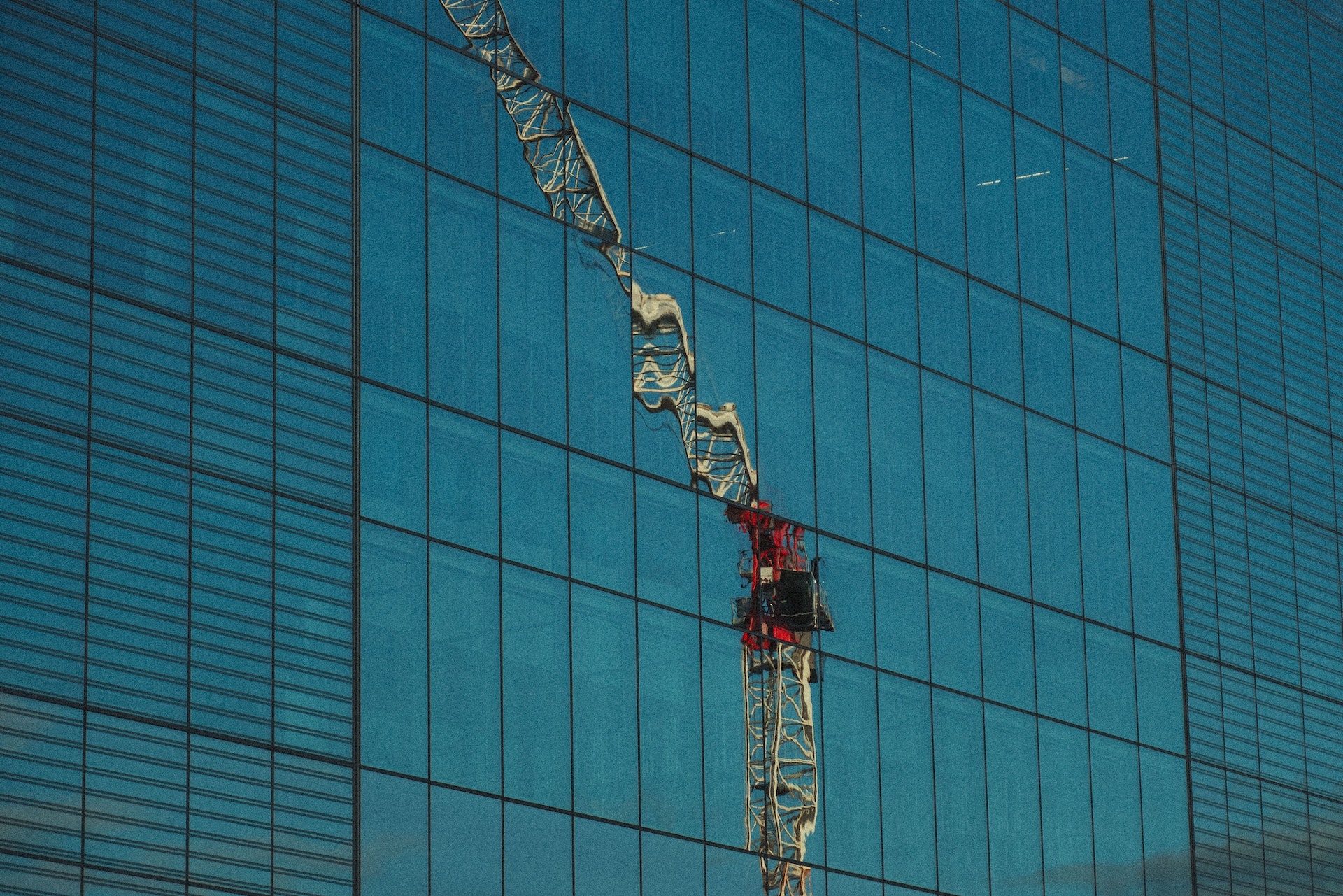 Canadian real estate saw prices surge across the country, but not in all segments. Canadian Real Estate Association (CREA) data show the national index saw price growth speed up in October. A breakdown of the index reveals a different picture though. Since the beginning of the pandemic, single-family home prices experienced a price surge. Meanwhile, condo apartments have seen markets rapidly cool, falling from all-time highs.
Canadian Real Estate Prices Rise Almost 1% In October
CREA's aggregate index is making large gains across the country. The price of a typical home reached $643,000 in October, up 0.78% from the month before. This represents a 10.86% increase compared to the same month last year. Single-family homes are responsible for all of the monthly gains, as condo apartments continue to slide lower.
Canadian Real Estate Prices
The national benchmark price for a typical home, single-family, and condo apartment.
Source: CREA, Better Dwelling.
Single-Family Homes Increased More Than 1%
Single-family homes, such as detached units, have seen price growth accelerate. CREA's benchmark price reached $701,400 in October, up 1.12% from the previous month. Compared to the same month last year, this is 12.87% higher. The rate of price growth really started to accelerate at the beginning of the pandemic.
Canadian Real Estate Price Change
The 12-month percent change in the national benchmark price for a typical home, single-family, and condo apartment.
Source: CREA, Better Dwelling.
Canadian Condo Apartment Prices Fell 0.21%
Condo apartments on the other hand, are seeing a lot less interest these days. CREA's benchmark price for condos slipped to $477,900 in October, down 0.21% from the previous month. Compared to the same time last year, this represents a 5.68% increase. Prices have mostly been sliding lower, after peaking at the start of the pandemic.
Home prices are rising at the national level, however not all segments are created equal. The trend of higher prices, and accelerated price growth is due entirely to detached homes in the index weight. Condo apartments on the other hand, have been slipping since the pandemic. Both segments are expected to see a change of direction once things go back to normal. However, some analysts feel the brunt of the declines will be felt in condo apartments.
Like this post? Like us on Facebook for the next one in your feed.
B.C. real estate: 5 private islands for sale offer property buyers escape from raging COVID-19 pandemic – Straight.com
Wealthy people wanting to get away from crowded cities to escape COVID-19 have options other than retreating to their lakeside cottages and country homes.
"An island would be a good place to ride out this pandemic," realtor Adam Major told the Straight.
Major is the managing broker of Holywell Properties, a realty agency that also owns and operates real-estate information site Zealty.ca.
Major noted that owning a private island has always appealed to people.
"Who doesn't want to own a private island?" Major asked.
With the raging COVID-19 pandemic, Major believes that the allure of having a private island has increased.
However, this is not for everyone.
"If you live on an isalnd, the cost to maintain it is probably more," Major said.
One has to get everything to the island by boat, from food to fuel and other supplies.
"It's not as cheap as it sounds, but definitely it has appeal right now," Major said.
Major and Holywell Properties realty agent Gary Little provided a sample of five private islands for sale.
Below are the marketing blurbs by realty agencies for these properties:
1 Lamb Islats
"Welcome to your very own Private 1 Acre Island just 2hrs from Downtown Vancouver! This Private Island is 500ft off shore (accessible by private boat – included) and offers 2 homes. The main house is an extremely open concept West Coast Contemporary home totaling 2,365SqFt with 3 Beds / 2 Baths & 2,280SqFt of patio with manicured gardens, seating areas, dining areas & large hot-tub with view. The second home is a 724SqFt Loft offering 2 Beds / 1 Bath & 220SqFt of patio including its own hot-tub & mountain views. These homes are positioned on either side of the Island for maximum privacy. Deep water moorage & 40Ft X 14Ft dock. Local fishing, crabbing, prawning & clamming provide you all the West Coast has to offer!"
Malei Island
"45 acre tastefully developed private island in Queen Charlotte Strait. Malei Island is nicely nestled in Cascade Harbour on the NW shore of Nigei Island. It is entirely in its natural state with the exception of a small footprint to accommodate the residence and a suspended boardwalk which meanders through the forest from the eastern shoreline through to the west end of the island. The 2800sqft 2 story home has four bedrooms and two bathrooms. The 1500sqft main level incorporates an open concept plan featuring the living room and spacious, well-appointed kitchen with propane cookstove. There is a vaulted ceiling in the living room with a wood-burning stove and access to the expansive oceanside deck. Also on the main floor is one bedroom and a full bathroom. A mudroom / laundry room combination houses the on-demand hot water pressure tank and ultraviolet water filtration system as well as the stacking washer and dryer plus 2 showers. The electrical/mechanical room houses a bank of 12 batteries with a trace engineered inverter system, analytic systems/voltage converter, emergency back-up lighting and electrical panels. The 1300sqft upper level features three spacious bedrooms that all have large skylights on the pitched ceilings providing natural light and beautiful ocean views. There are a series of smaller rooms across the back of the home for storage and/or additional sleeping quarters. There is a washroom on the upper level. Underneath the house there is easy access for storage, building supplies, equipment and a side-by-side ATV. Domestic water is by way of rainwater collection to a series of large tanks underneath the front deck. Power is an integrated system of generator coupled with two wind turbines. The power is then stored in a bank of batteries then converted through the inverter system for full 110v power. Between the home and the oceanfront there is a helipad as well as a stone and mason wood-fired hot tub and cold pool built into the natural rock."
O Burts Island
"The most affordable private island on the real west coast. Never been touched this island hold onto old growth hemlock and red cedar trees that back out onto the islands natural beaches. The island itself is generally level which make for good building sites and it is sheltered from the rugged waters by the neighboring Burlo island which make this an attractive option. Bamfield itself is home to world class recreation with, kayaking, fishing and hiking all at your doorstep. Home of the famous West Coast Trail, Bamfield Marine Science Center and the Music by the Sea festival there is no shortage of things to do in this quant little town. A legacy property like this is truly one of a kind."
LT 81 Leech Island
"Own your own island and live off the grid! Just a few short minutes boat ride from Sunrise Point Road on Thetis Island you land on your own island of 3.37 acres with dock, 2 bedroom home, sleeping loft/boat house, community water from Thetis island, recently installed, advanced solar power system with generator backup. Fruit trees and garden areas. Amazing views from almost anywhere on this private island, looking south over to Clam Bay spit, Hall, Secretarys and Reid Islands. Great fishing and pawning nearby."
Saturnina Island
"A True Legacy Property. Your own private island awaits you. 10 gorgeous and tranquil acres with a foreshore lease in place where you may be able to place your own private moorage! Situated next to the Royal Vancouver Yacht Club on Tugboat Island, you will find this unique gem of a property. A large soft pebbled beach within a protected bay provides opportunity for swimming, kayaking and float plane access. Boundless development potential awaits. Majestic views across the Strait are enjoyed and year round access is attainable by means of ferry service to Gabriola Island, or a brief 15 minute Seaplane flight service from Vancouver's YVR South terminal. Claim your own piece of paradise with stunning Saturnina Island. Verify all data and measurement if deemed important. City:Saturnina Island"