Ontario business groups call for vaccine certificate system to avoid lockdown – 680 News
TORONTO – COVID-19 cases appear to be on the rise again in Ontario, and business groups are calling for a vaccine certificate system as a means to avoid another lockdown.
Ontario has reported rising positivity rates and more than 300 new COVID-19 cases for the past four days, with more than 400 on Sunday – levels not seen since mid-June.
Premier Doug Ford has rebuffed calls from medical, political and business groups to implement a vaccine certificate system for non-essential activities, saying he doesn't want a "split society."
But while saying he "can't stand lockdowns," he also has not ruled out having to enact another one.
Rocco Rossi, president and CEO of the Ontario Chamber of Commerce, says a vaccine certificate system would be a way to avoid another lockdown and accelerate an economic reopening.
"Another province recognizing the utility of a vaccine passport to accelerate reopening safely and avoiding locking down," Rossi wrote on social media about Nova Scotia Liberals' planned proposal for a vaccine passport.
"Still, the best solution would be one national system to avoid a complex patchwork across the country."
Ryan Mallough, with the Canadian Federation of Independent Business, says his group would support a vaccine certificate system if it's the difference between that and going back into a lockdown. Still, the government would need to be very clear on what responsibilities are for employers and employees.
Either way, Ontario businesses need to see the plan of what happens in the face of rising cases and what the thresholds will be, Mallough said. Previously, rising cases have meant lockdowns, but he wonders what it means now that the province has relatively good vaccine coverage.
"Everyone is watching those numbers like a hawk," he said. "We've been conditioned to do that over the last 17 months…but what does the numbers going up mean now?"
A spokeswoman for Health Minister Christine Elliott noted that Ontarians could download their vaccination receipt "should proof of vaccination be required in a certain setting."
"To date, this approach has been widely successful, with Ontario ranking as one of the world's leading jurisdictions for population percentage to have received their first dose of the vaccine," Alexandra Hilkene wrote.
"Ontarians have the ability to download or print an electronic COVID-19 vaccine receipt through the provincial portal, or by calling the provincial booking line, should proof of vaccination be required in a certain setting."
The Canadian Chamber of Commerce and Toronto Region Board of Trade have also spoken in favour of vaccine certificates to avoid lockdowns. Health groups such as the Ontario Medical Association and the Registered Nurses Association of Ontario have also called for their use.
The province's science table advisory group said certificates would allow high-risk settings to reopen sooner with greater capacity and help plan for future waves of the virus. However, it also noted there's no evidence linking the impact of vaccine certificates to vaccine coverage or virus transmission.
Quebec's Premier recently announced the government's intention to implement vaccine passports provincewide.
McMaster University political science professor Peter Graefe said he doesn't think Ford will reverse his position unless several more provinces implement similar systems.
"I think his issue is that it's a relatively small number of people who are really skeptical about the vaccines or are really opposed to the idea of a vaccine passport," he said.
"But that's still an important part of his base. He's looking at trying to win 35 per cent of the electorate, there are maybe 10 or 15 per cent (who) feel really strongly about those things, and I don't think he feels that he can, you know, risk their support."
Ontario reported 325 new COVID-19 cases on Monday. Those were based on more than 15,800 tests. Ninety cases were in Toronto, 47 in Peel Region, and 29 in York Region.
There were 113 patients in intensive care with COVID-related critical illness and 70 people on ventilators.
The province has administered 29,949 COVID-19 vaccine doses since the last update for a total of 19.9 million shots.
Public Health Ontario says that from the end of June to the end of last month, unvaccinated people were eight times more likely to become infected with COVID-19 than fully vaccinated people.
30+ early Cyber Monday household deals on Amazon: Cleaning, grocery, office & more – Yahoo Canada Shine On
While Black Friday and Cyber Monday are known for incredible deals on technology and kitchen gadgets, it's also the perfect time to stock up and save big on household items you use on a daily basis.
From toilet paper and cleaning products to batteries and toothbrushes, Amazon Canada has a slew of incredible deals starting at just $4 as part of their early Cyber Monday deals.
While the online retailer boasts massive savings on a variety of everyday essentials, which you can check out here, Yahoo Canada has selected the very best deals across home, personal care, cleaning, grocery and home office.
Black Friday is over, but the Cyber Weekend deals are still going strong! Click here for all the latest updates on early Cyber Monday deals, sales and discounts.
Read on to shop 30+ everyday deals from Amazon.
Best Amazon Canada early Cyber Monday household deals
Best Amazon Canada early Cyber Monday personal care deals
Best Amazon Canada early Cyber Monday cleaning deals
Best Amazon Canada early Cyber Monday grocery deals
Best Amazon Canada early Cyber Monday home office deals
Let us know what you think by commenting below and tweeting @YahooStyleCA! Follow us on Twitter and Instagram.
Originally published November 26, 2022, 5:53 p.m.
Black Friday is over, but you can already shop Amazon Canada's Cyber Monday deals
Amazon Canada's Black Friday sale kicked off on Thursday — and the Cyber Week deals are still going strong this weekend, with prices slashed on hundreds of new items in the lead-up to Cyber Monday.
It's the ideal time to take advantage of huge savings on household essentials like coffee and batteries, as well as splurge on new tech upgrades or holiday gift ideas.
Many of these discounts are time-limited, so scroll through for a selection of this year's best extended Black Friday deals from Amazon Canada.
Best Amazon Canada early Cyber Monday deals
Best Amazon Canada early Cyber Monday tech deals
Best Amazon Canada early Cyber Monday kitchen deals
Best Amazon Canada early Cyber Monday household essentials deals
Best Amazon Canada early Cyber Monday home deals
Best Amazon Canada early Cyber Monday toys & games deals
Best Amazon Canada Black Friday health & beauty deals
Best Amazon Canada Black Friday fashion deals
Cha-Ching! Shopify Merchants Break Black Friday Records with $3.36 Billion in Sales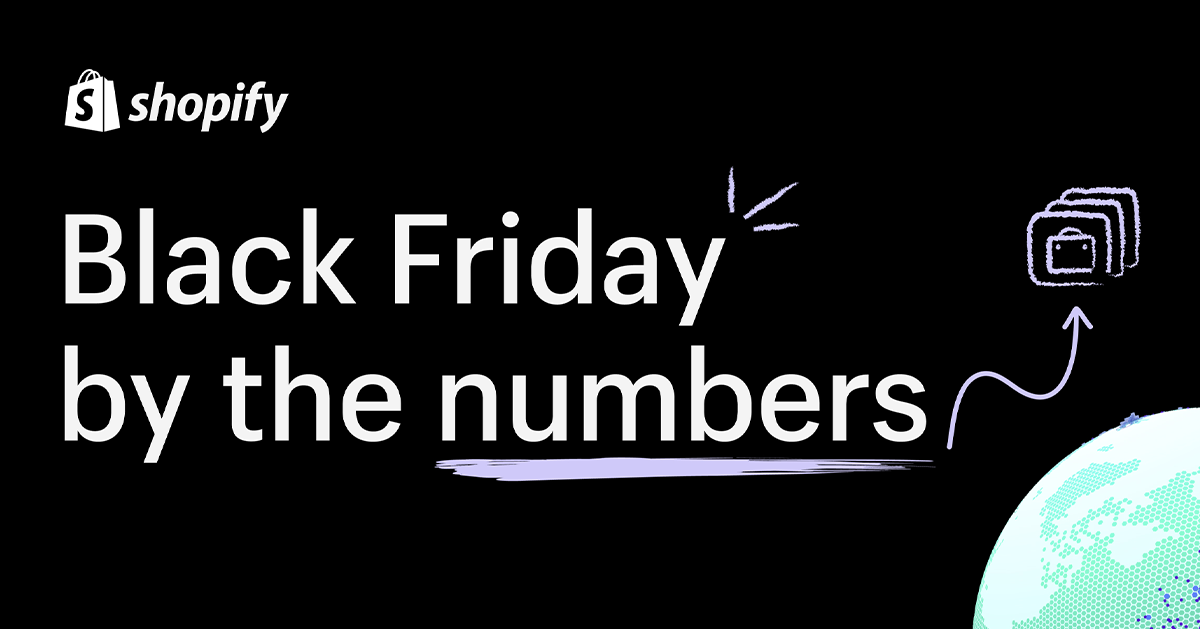 As a global provider of essential internet infrastructure for commerce, Shopify announced a record-setting Black Friday with sales of $3.36* billion from the start of Black Friday in New Zealand through the end of Black Friday in California. This marks a 17% increase in sales over Black Friday in 2021 (19% on a constant currency basis).
At its peak, merchants on Shopify saw sales of $3.5 million per minute at 12:01 PM EST on Black Friday, collectively.
"Black Friday Cyber Monday has grown into a full-on shopping season. The weekend that started it all is still one of the biggest commerce events of the year, and our merchants have broken Black Friday sales records again," said Harley Finkelstein, President of Shopify. "Our merchants have built beloved brands with loyal communities that support them. This weekend, we're celebrating the incredible power of entrepreneurship on a global stage."
2022 Black Friday Global Highlights 
Peak sales per minute: $3.5 million USD on Black Friday at 12:01 PM EST
Top selling countries and cities where shoppers made purchases from: United States, United Kingdom and Canada, with the top-selling cities on Black Friday including London, New York, and Los Angeles
Top product categories: Apparel & accessories, followed by health & beauty, and home & garden, with trending products including Snocks GmbH (Boxershorts), rhode (peptide glazing fluid), and Brooklinen (Luxe Core Sheet Set)**
Average cart price: $102.31 USD or $105.10 USD on a constant currency basis  
15%: Cross-border orders worldwide on Black Friday as a percentage of total orders
27%: Growth in POS sales made by Shopify merchants globally over last year's Black Friday
Visit datastories.shopify.com to view Shopify's annual Black Friday Cyber Monday Live Globe, which captures the impact Shopify-powered stores have across the globe.
---
*Shopify's 2022 Black Friday data is based on sales by Shopify merchants around the world from  November 24th 11:00 UTC to November 26th 8:00 UTC. 
**Shopify's Black Friday/Cyber Monday Shopping Index is a proprietary index that provides a unique look at what's trending during this busy shopping season based on orders, products added-to-cart, and pageviews across Shopify's merchants.
All data presented here (including worldwide sales) is approximate and is based on various assumptions. All data is unaudited and is subject to adjustment. All financial figures are in USD. Data represents online and offline sales made by Shopify's global merchants.