Oppo Reno6 Z images, specs and even price leak before the official unveiling – GSMArena.com news – GSMArena.com
The Oppo Reno6 Z will be officially unveiled on July 21, the company already has warm-up pages live in several locales (Thailand, the Philippines, Vietnam). These flaunt images of the device and confirm a couple of the key specs. In addition, leakster Evan Blass has dug up several images that appear to be from the actual product page.

Official details for the Oppo Reno6 Z
The warm-up pages freely admit that the phone will be powered by a MediaTek 800U chipset (which we've seen in benchmarks) and that it will support 30W VOOC flash charge. That's the same chipset and charging system as on the Reno5 Z. Also, the 3.5 mm headphone jack will remain in place, next to the USB-C port.
One upgrade we do notice is that the main camera features a 64 MP sensor, up from 48 MP, as per the label on the back. Rumored specs claim that the selfie camera will also get an upgrade (from 16 MP to 32 MP), while the 8 MP ultra wide module and 2 MP macro cam remain the same (the 2 MP depth sensor is gone and it will not be missed).
Some stores in Vietnam are not overly patient and have posted specifications and even the price. Note that such early uploads aren't always 100% fact-checked, so the store listings may have some errors.
That said, the Reno6 Z appears to use the same 6.43" 60 Hz AMOLED display with 1080p+ resolution as its predecessor (20:9). This one supposedly has Gorilla Glass 5 protection. The Dimensity 800U chipset will be paired with 8 GB of RAM and 128 GB storage.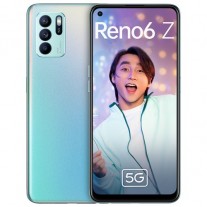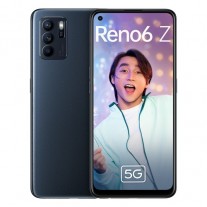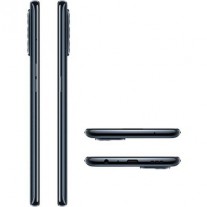 Oppo Reno6 Z images from a Vietnamese store
This is a 5G-enabled dual-SIM device with a microSD slot (another upgrade) and the battery capacity is listed as 4,310 mAh. The cameras are 32 MP on the front and 64 + 8 + 2 MP on the back, as expected, with 4K @ 30 fps video recording.
As for the price, Chun tweeted an image form a store where the Reno6 Z is listed at VND 9,490,000 ($410/€350). There's even a pre-order bonus for the July 14-21 period, suggesting that it will be unveiled tomorrow and that July 21 is the start of sales date.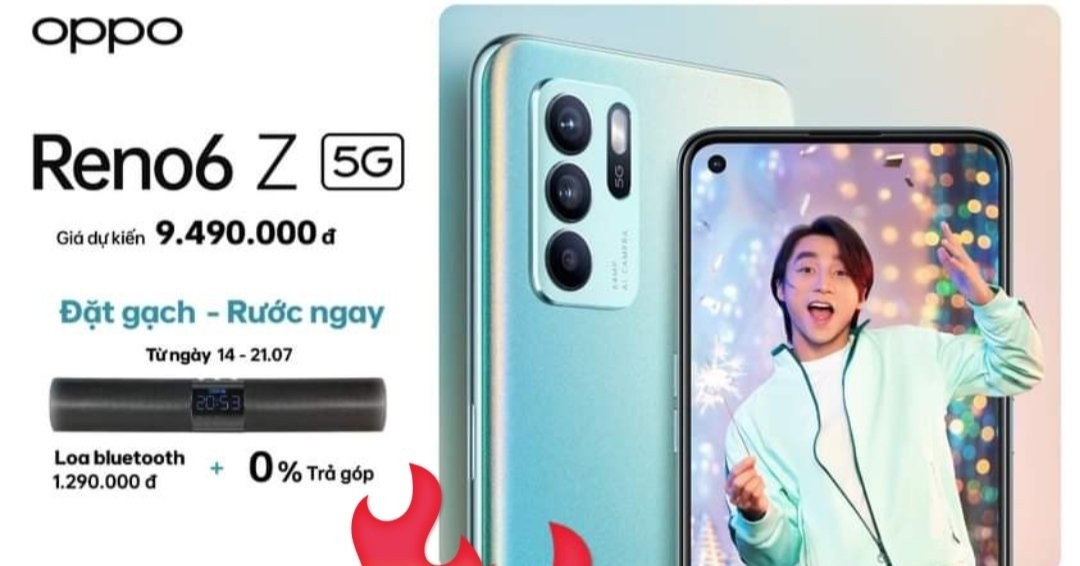 Alleged price for the Oppo Reno6 Z
Source 1 | Source 2 | Source 3 | Via 3 | Source 4 | Source 5
Gmail gains ability to edit Slides presentations with integrated Chat – MobileSyrup
Google has started rolling out the ability to edit Slides presentations within Gmail.
The feature comes as part of Googles new Workspace focus within the popular email platform. Since launching the Workspace rebrand of G Suite back in 2020, users have been able to edit Google Docs and Sheets side-by-side in a Google Chat or Room. The change added a level of collaboration to document editing, since groups could pop into document and communicate in a chat column while working together.
Until now, Slides was not supported in this view. With the new feature rollout, users will be able to share Slides presentations in Rooms and Chats, open them and edit them all without leaving Gmail.
According to Google's Workspace blog, the feature started rolling out on July 21, but it could take up to 15 days for the feature to actually show up for users.
Image credit: Google
Source: Google Via: 9to5Google
Google Doodle Champion Island Games has been completed in 11 seconds – Gamesradar
People are now speed-running the new Google Doodle game that celebrates the opening of the Tokyo Olympics.
At the time of writing, the joint record for a full run stands at just 11 seconds. The achievement is jointly held by ExaminationMassive95, stratpat1964, and dishadow99, who shared their runs on r/speedrun (thanks, TheGamer).
While that might not sound that impressive for a browser game, especially when compared to Google Doodle games of the past, we should remember that this is a fully-fledged RPG. The premise of the game itself has feline athlete Lucky adventuring around an in-game world, taking on legendary opponents in seven sporting mini-games.
As we explained yesterday, the overall objective of the Doodle Champion Island Games is to beat all seven Olympic Champions and collect seven sacred scrolls.
Don't worry if you've only just heard of this now – the browser game is still playable right now should you be tempted to give it a go and see if you could shave off another second or two. According to Google, it will continue to be available to play over the coming weeks, so you'll have plenty of time to delve into the various mini-games themselves and experience all that this new RPG has to offer.
ICYMI, this isn't the only video games-based tribute to the Tokyo Olympics we've seen so far. If you missed the opening ceremony of the games yesterday, you missed several nods to the country's video game heritage, with national teams from various nations around the world walking out to the music from video games that were created in Japan, including the victory theme from Final Fantasy 7, music from the Monster Hunter series, and other big scores accompanying the teams walking out yesterday.
If you're looking for more games to play right here in your browser whenever you want, you can head over to our guide on the best browser games to sneakily procrastinate to right now.
August PlayStation Plus Games Leaked By Sony – TechRaptor
If you were wondering what the August PlayStation Plus games would be, you're in luck. A listing appeared briefly on the official PlayStation website detailing August 2021's games ahead of their official announcement date. Although the leaked information has now been removed from the site, some eagle-eyed users managed to create an Internet Archive copy the page just in time.
What is PlayStation Plus?
PlayStation Plus, also styled as PS+, is Sony's multiplayer subscription plan. For a fixed monthly fee players gain access to online play for applicable games in addition to a number of exclusive bonuses. These include exclusive store discounts and monthly free games which users can claim and play as long as they maintain their subscription.
These games in the past have included a huge variety of titles, from the critically acclaimed Bioshock: The Collection and huge first party titles like The Last of Us to more lesser-known hidden gems. Normally, each month's games are revealed on the final Wednesday of the preceding month but this time it seems that things have unfolded a little differently.
What are the August PlayStation Plus Games?
For PlayStation 4 owners, next month's games are as follows. EA's Plants vs. Zombies: Battle for Neighborville, a fast-paced multiplayer third person shooter which was released in 2019 and based on the wildly popular mobile title of the same name, and Tennis World Tour 2, a competitive tennis simulator that released last year. Whilst Plants vs. Zombies: Battle for Neighborville was critically well recieved, Tennis World Tour 2 was a little more polarising but should hopefully still prove a good option for fans of the sport.
For anyone lucky enough to have got their hands on a PlayStation 5, you can also nab a copy of Hunter's Arena: Legends as a third bonus game. This online battle royale title takes 30 players to an ancient Asia inspired world where they can engage in intense PvP and PvE combat. Although earlier this month a PlayStation blog post said that the game would be a playstation plus title for both PlayStation 4 and PlayStation consoles, it appears that this has now been changed as the archive site lists this promotion as 'PS5 console only'. The reasons for the change are currently unknown.
What do you think about this month's PlayStation Plus games? Are you excited or underwhelmed? Let us know in the comments!