Playdium finally opening at Dartmouth Crossing (6 photos) – HalifaxToday.ca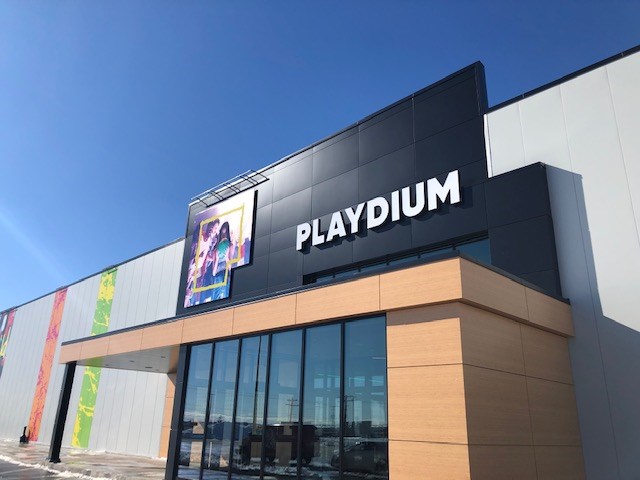 After about a six-month delay due to the ongoing pandemic, Cineplex Entertainment is finally set to open Atlantic Canada's very first Playdium entertainment complex.
The long-awaited amusement centre will feature 30,000 square feet of interactive video games, 10-pin bowling, virtual reality pods as well as fresh food options and private party rooms in the heart of Dartmouth Crossing.
While the gamble of opening Playdium during the pandemic may seem risky, Cineplex's executive director of amusement and entertainment Kashif Ahmad says people are hungry for the giant amusement complex and its offerings.
"The social aspect of getting together with other people and doing things outside of the home is still top of mind," says Ahmad. "It's just a matter of feeling safe and going out and doing it in environments like ours where those precautionary measures are put in place."
Playdium has taken great measures to ensure both staff and customers remain safe. That includes enforcement of masks, an abundance of sanitizing stations and contract tracing.
"We met with infectious disease consultants, the University Health Network (and) showed them all our precautionary measures and they approved our plans. That includes reduced capacity — we're going to be opening this venue with 300 people," says Ahmad. "We also have staff constantly going around and disinfecting the games after people have played."
And there are plenty of those games to play. Approximately two-thirds of the complex is dedicated to attractions that feature 90 video games — from state-of-the-art games to reinvented classics like Tomb Raider.
Another highlight is the Marvel Adventure Lab, which is essentially a photo booth that puts the participant on their very own comic book cover.
As well, many of the games are intended to credit and collect points that players can later redeem for prizes at Playdium's Swag Store. Another innovation is that those points and credits are tracked on RFID wristbands, which allow for reduction of touch points as they can be simply scanned with minimal contact.
"The big difference is really in the environment and what the environment has to offer," says Ahmad when comparing Playdium to other entertainment options like Rec Room locations or amusements at Cineplex Cinema locations. "So the extensive gaming selection, the RFID technology in the wristbands, the six 10-pin bowling lanes, two virtual reality pods, (and) when it comes to prize selection in our Swag Store and the games you can play to earn points for those prizes, those are all new games to the market."
Playdium will also be a partner in Cineplex's popular SCENE points loyalty program, which will enable members to tap into extra rewards.
"It works the same way in the sense you receive SCENE points on every purchase, excluding alcohol and you can also redeem SCENE points for game tags in order to play the games," adds Ahmad. "So it's very similar. In the exhibition side of the business, you're redeeming it for movies — here you're redeeming it for game play."
Ahmad is excited to finally launch Playdium's grand opening on February 20 at its location in Dartmouth Crossing, insisting that after a year of COVID-19 restrictions, he anticipates the community will be just as thrilled to welcome the amusement complex.
"It's really everything under one roof. The ability to play different things in one place, have meals, play attractions and have a full entertainment experience," adds Ahmad. "People are still very interested in doing activities — they just want to feel safe when they are doing it and as long as we are promoting how we are cleaning and keeping them safe, we haven't had a lot of concerns."
OnePlus teases 'moonshot' announcement for March 8th – The Verge
OnePlus CEO Pete Lau is teasing a "moonshot" announcement on March 8th, when the company expected to reveal details about its next flagship smartphone, the OnePlus 9. "Something new is on the horizon" a teaser site reads, alongside a photograph that looks an awful lot like the famous "Earthrise" photograph from the Apollo 8 mission. That photo was taken with a Hasselblad camera, the 180-year-old Swedish company rumored to be partnering with OnePlus on its upcoming phones.
In the past, manufacturers have also used photographs of the Moon to advertise the capabilities of their phones' zoom cameras for astrophotography, indicating that this could be a key feature of the OnePlus 9 lineup.
The tease comes days after tipster Ishan Agarwal told 91Mobiles that the company would be announcing three new smartphones — the OnePlus 9, 9 Pro, and 9R — and a smartwatch in mid-March. According to tipster Max Jambor, the company will announce the launch date of the OnePlus 9 series on March 8th.
Other rumors about the upcoming OnePlus 9 Pro include wireless fast charging at 45W. The step-down OnePlus 9 is expected to have a flat 6.55-inch 120Hz 1080p display, according to Android Authority, while the 9 Pro will reportedly have a 6.78-inch 120Hz 1440p display. Both phones are expected to be powered by Qualcomm's Snapdragon 888 processor. A third phone, rumored to be called either the OnePlus 9R or OnePlus 9 Lite, could also be announced with an older Snapdragon 865 processor, Android Central reports.
OnePlus 9R, 9/Pro plus OnePlus Watch likely to be launched in mid-March – 9to5Google
It looks as though the OnePlus 9 series is set to arrive sooner than expected, with a likely mid-March launch event for the upcoming smartphone series plus the long-rumored OnePlus Watch.
New details have emerged alongside a dedicated page on the official OnePlus website stating that "Something new is on the horizon" with a further "Stay tuned, March 8" message dropping a huge hint that this is when the actual launch event for the OnePlus 9 series will be confirmed. It's likely that OnePlus will simply confirm the event date on March 8 — something the firm has been known to do as they tease up the actual unveiling.
That's not all though, as we have a greater insight into what will be unveiled at the OnePlus 9 launch event courtesy of tipster Ishan Agarwal and 91Mobiles. The latest information suggests that OnePlus will be lifting the covers off the OnePlus 9, OnePlus 9 Pro, and an affordable OnePlus 9R. These smartphones will be joined by the firms second wearable — after the recent OnePlus Band — the OnePlus Watch.
We previously were led to believe that the OnePlus 9R would be the "9E" and even the "9 Lite." It looks as though it is now set to have the "9R" moniker, although it's not entirely clear what that "R" stands for in this instance. This will be the first-ever extension of a mainline series with a more affordably focused device, which will supposedly come with the Qualcomm Snapdragon 690 chipset, 8GB of RAM, a 6.5-inch 90Hz display, plus a 5,000mAh battery according to Agarwal.
The OnePlus 9 and 9 Pro as you would expect are launching as the true flagship devices for the BBK-owned firm. We already know thanks to leaks that a Hasselblad co-developed lens setup will be present. While the rest of the specifications practically write themselves, we expect the Qualcomm Snapdragon 888 chipset, at least 8GB of RAM, a 120Hz display refresh rate, and 65W fast charging.
Naturally, the OnePlus 9 Pro will be the marquee smartphone and will launch with the highest specifications. That likely means a display resolution bump to QHD+ rather than FHD+ and some camera extras that are not yet known. An exact launch date for the OnePlus 9R, 9, and 9 Pro is uncertain, but we'd imagine it will be within a few weeks of the aforementioned teaser posts. We guess we'll just have to wait until March 8 to learn more.
More on OnePlus:
FTC: We use income earning auto affiliate links. More.
---
Check out 9to5Google on YouTube for more news:
[embedded content]
OnePlus teases an announcement for March 8 – GSMArena.com news – GSMArena.com
It's about time we get a release date for the OnePlus 9 series and the company's official site has teased a big announcement for March 8. Before you get your hopes too high, this will likely be the date when we get the official launch date for the new OnePlus flagships and not their actual launch event. The short teaser only mentions that "Something new is on the horizon" and the page is titled Moonshot alluding to the launch of a spacecraft or in this case new phone lineup.
We've already seen plenty of leaks regarding the OnePlus 9 series which specify three phones. The OnePlus 9E/Lite will be the affordable entry with a 6.5-inch FHD+ display with 90Hz refresh rate, Snapdragon 690 chipset and 64MP primary camera. The vanilla OnePlus 9 should up the refresh rate to 120Hz and will be powered by the flagship Snapdragon 888 chipset. We're expecting a triple camera setup with a 48MP main shooter on the back.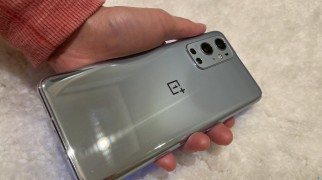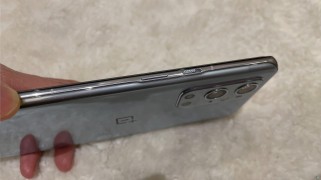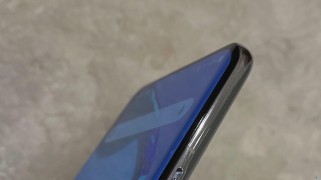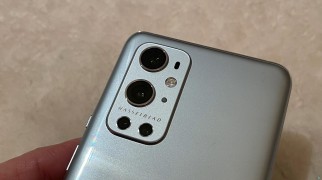 OnePlus 9 Pro hands-on (source Dave2D)
The 9 Pro will come with a larger curved 6.78-inch QHD+ display with a 120Hz refresh rate LTPO panel. Snapdragon 888 and 4,500 mAh battery with 65W wired and 45W wireless charging. As far as cameras we should see a wide, ultrawide, macro and depth sensor module layout but no dedicated periscope. We've heard rumors about a 48MP main shooter and 16MP selfie cam but nothing more. OnePlus is working with Hasselblad for the 9 Pro's cameras so expectations are higher than in previous years.