Politics: Best Photos of 2021 – Bloomberg
A protest that got out of hand? Carefully planned riot? Attempted putsch?
The political year began with an event that was surely all of these, as a mob of Donald Trump supporters stormed the U.S. Capitol building while U.S. lawmakers were debating Joe Biden's presidential victory in the Electoral College.
In the end, the transition was orderly. Biden was inaugurated two weeks later, and Trump left office as the first U.S. president to be impeached twice. Yet the legacy of Jan. 6 is one of deep and persistent polarization.
Biden said the U.S. was "back" after the America First policies of the Trump era. Still, with domestic concerns front and center, it hasn't always looked like that to the rest of the world. The chaotic pullout of American forces from Afghanistan without consulting U.S. partners in the two-decade war was a case in point.
The Biden administration's most consequential foreign-policy decision, however, was to lean into its standoff with China and square up for an epoch-defining rivalry that will affect us all. Washington marshaled like-minded allies as it sought to challenge Beijing on its human rights record and check its access to technologies including leading-edge semiconductors.
China focused on becoming more self-reliant and pursuing "common prosperity," while cracking down on tech companies and tightening its control over Hong Kong. President Xi Jinping consolidated power ahead of a Communist Party plenum next year that could see him potentially rule for life.
A Xi-Biden virtual meeting and a bilateral climate deal at the COP26 summit in Scotland helped dial back the rhetoric, yet the situation remains volatile—nowhere more so than over Taiwan. China's territorial claims and U.S. support for the democratic government in Taipei ensure that the island will be on the front line, a potential flashpoint of the great power tussle into 2022 and beyond.
Above: Washington, D.C., Jan. 6. The U.S. Capitol was placed under lockdown as hundreds of protesters stormed the building where lawmakers were debating Joe Biden's victory. Victor J. Blue/Bloomberg
There were also ominous developments for the global balance of power in the former Soviet Union. Russian President Vladimir Putin caused an international uproar by jailing opposition leader Alexey Navalny on his return to the country. A more recent concern is the Russian forces massing on Ukraine's border.
Europe will have to confront unfolding events without its de facto leader after Angela Merkel was replaced by Olaf Scholz following her almost 16 years as Germany's chancellor.
While her departure has been long planned, it wasn't that way for other leaders. In Japan, the curse of short-lived premierships struck again, with Fumio Kishida next to step up. The laws of political gravity finally caught up with Benjamin Netanyahu after 15 years as Israel's prime minister, while archenemy Iran elected a new president ahead of negotiations aimed at resuming the nuclear deal abandoned by Trump.
Covid-19, of course, continued to upend politics and wrong-foot political leaders. Justin Trudeau misjudged Canadian voters by calling a snap election on the back of his pandemic handling—only to fall short of a majority. U.K. Prime Minister Boris Johnson, who presided over one of the worst death tolls in Europe, continued his political high-wire act as Brexit became real and Britain's supermarket shelves emptied.
Riots in South Africa fueled by economic injustice and frustration at lockdowns left more than 350 dead, even before the country rang the alarm over a new Covid variant. Elsewhere in Africa, Prime Minister Abiy Ahmed of Ethiopia ended the year fighting rebel forces two years after he received the Nobel Peace Prize.
In Latin America, too, the pandemic exposed inequalities that brought electoral surprises in Peru and Chile. Regional heavyweight Brazil faces a no-holds-barred contest for the presidency next year.
Biden, meanwhile, ended a stumbling first year with the passage of his massive spending program after extensive wrangling. It's a success he'll need to sustain him into 2022 as the relentless U.S. electoral cycle gears up for midterms.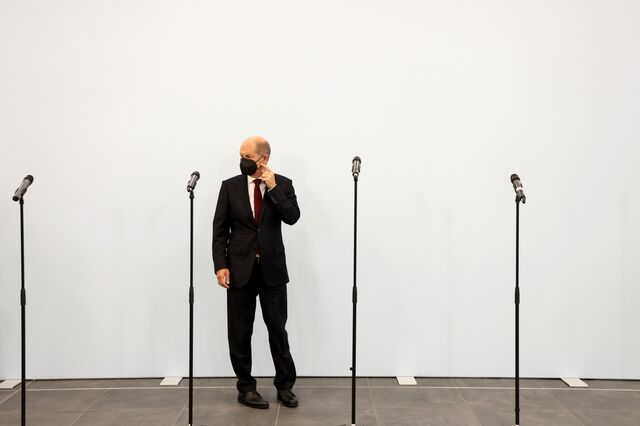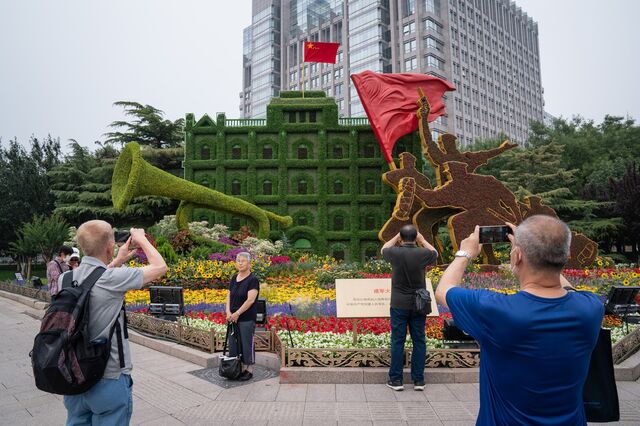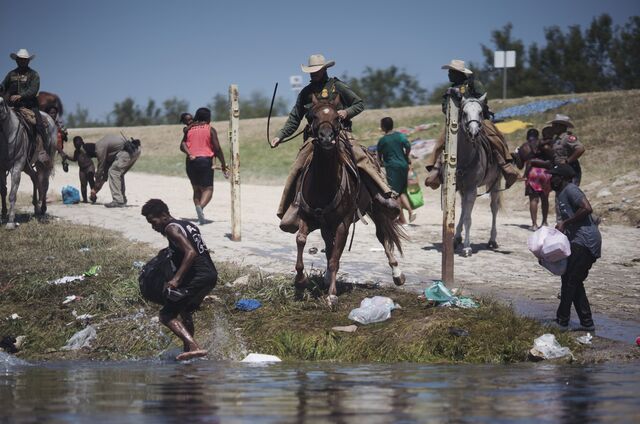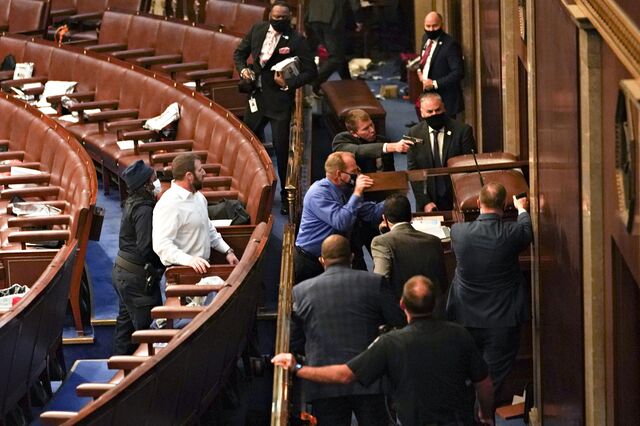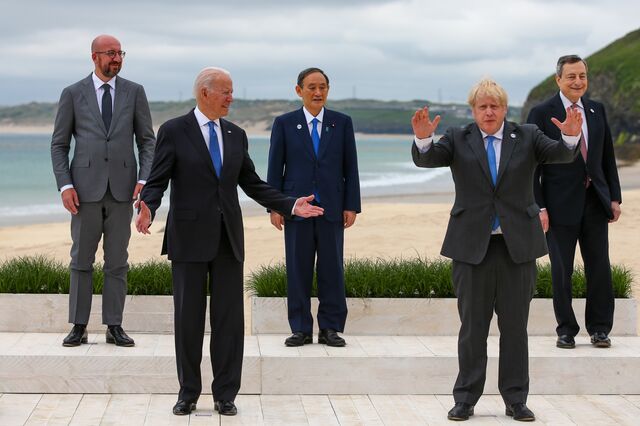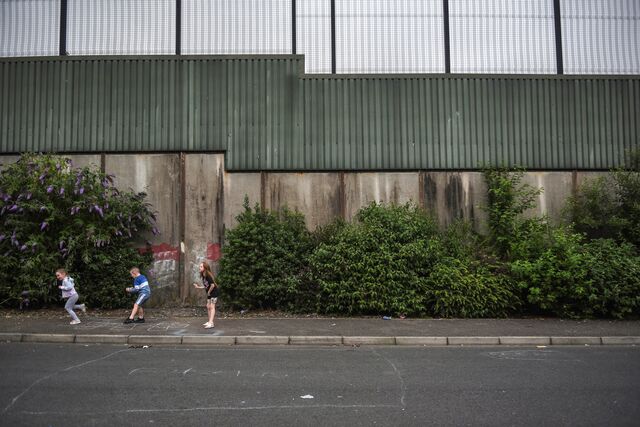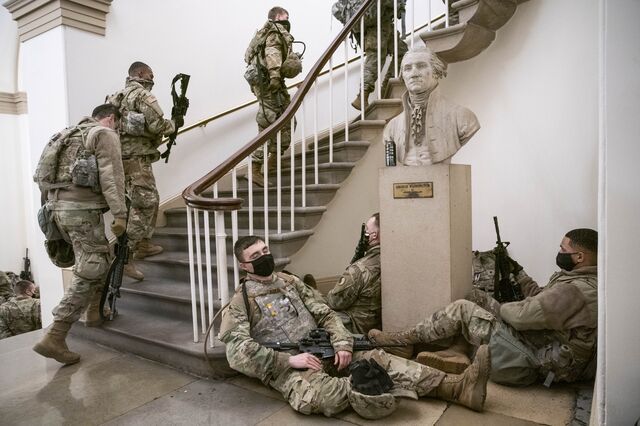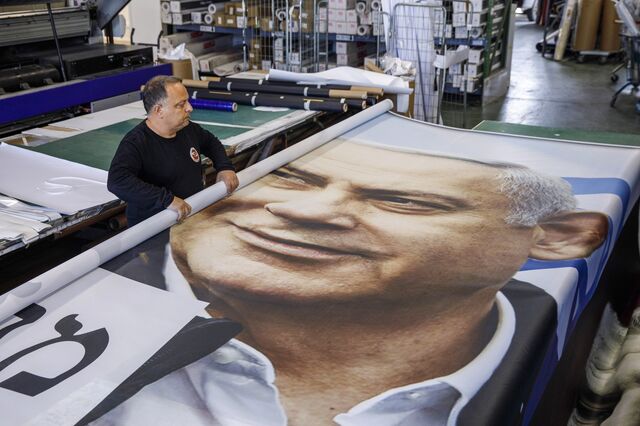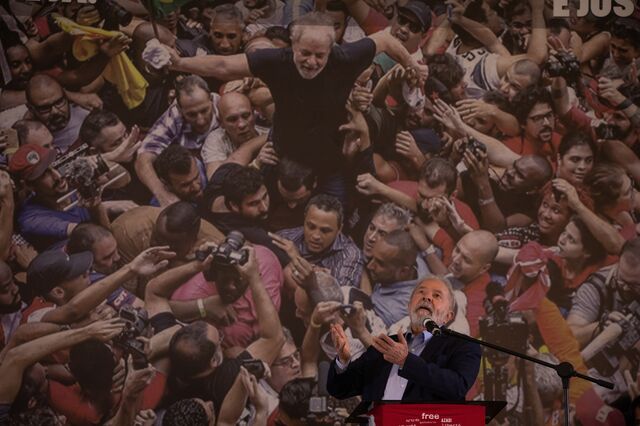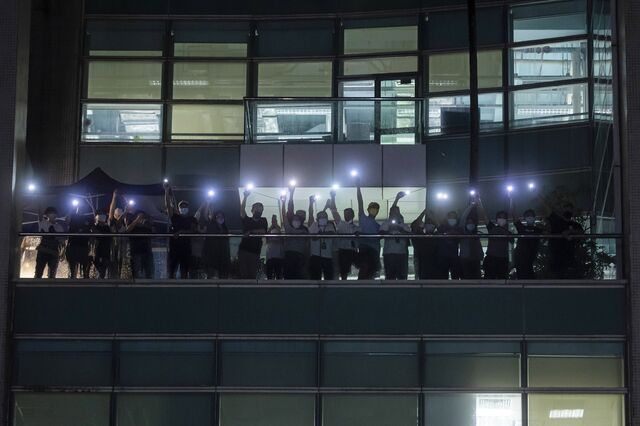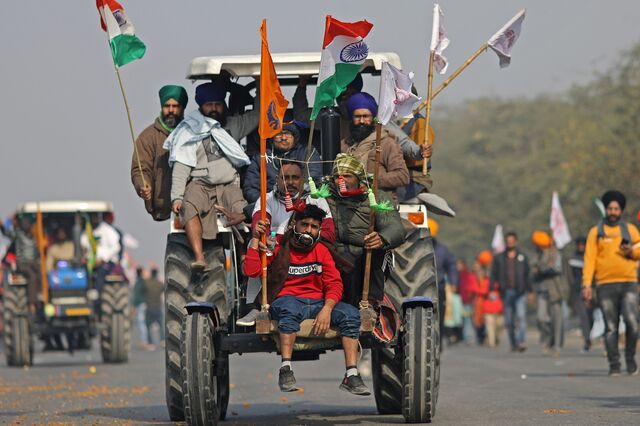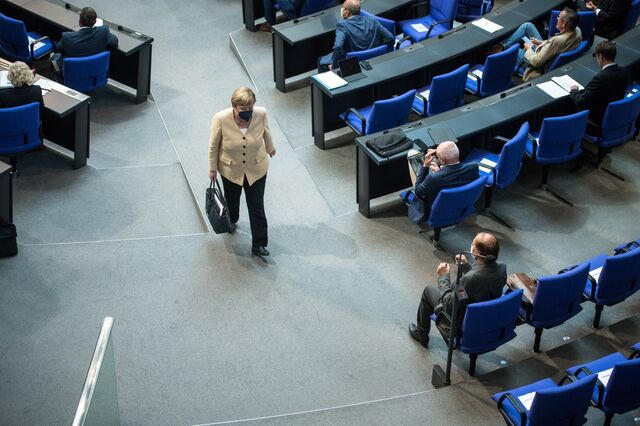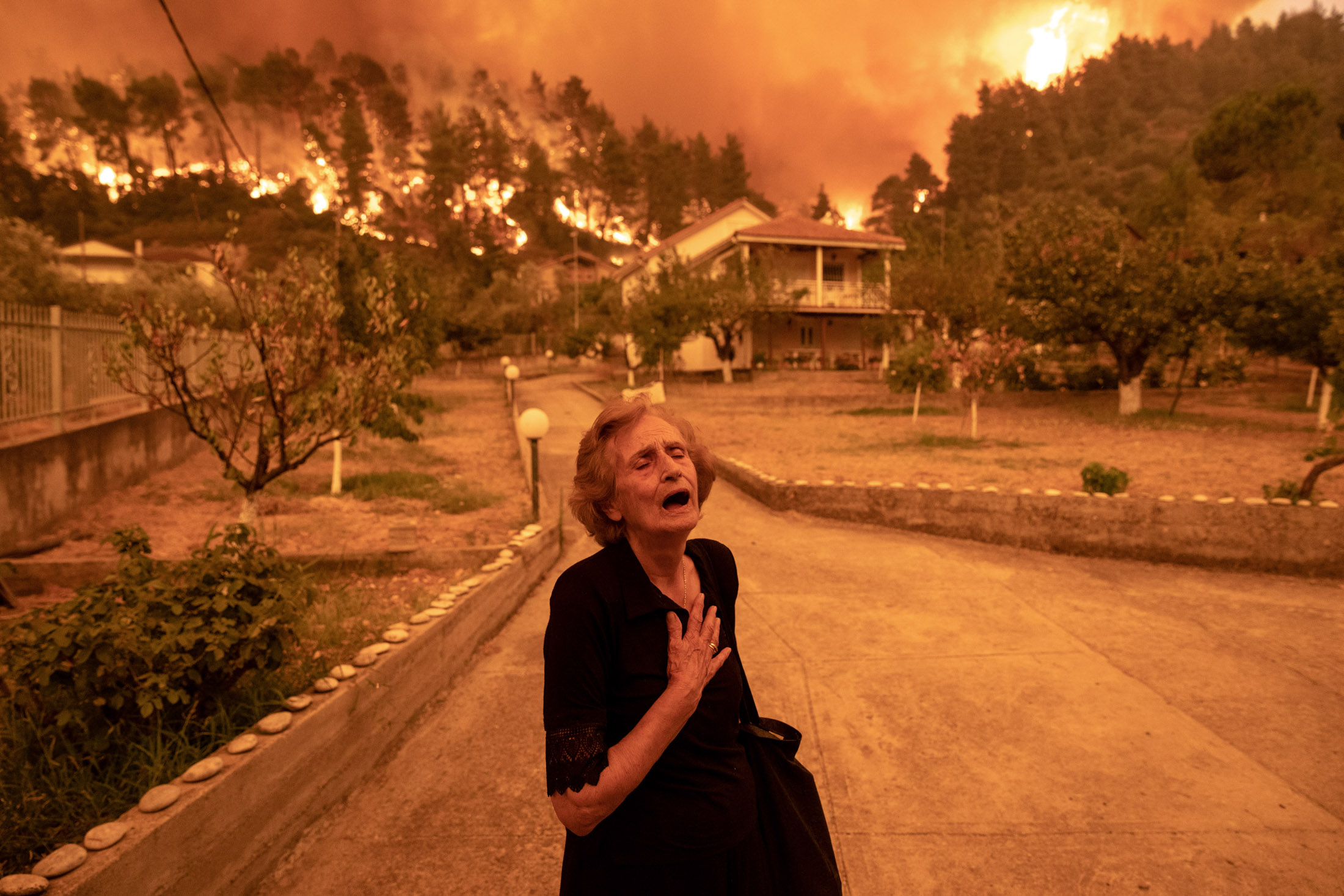 The World Promises Change After Another Year of Extreme Climate Disasters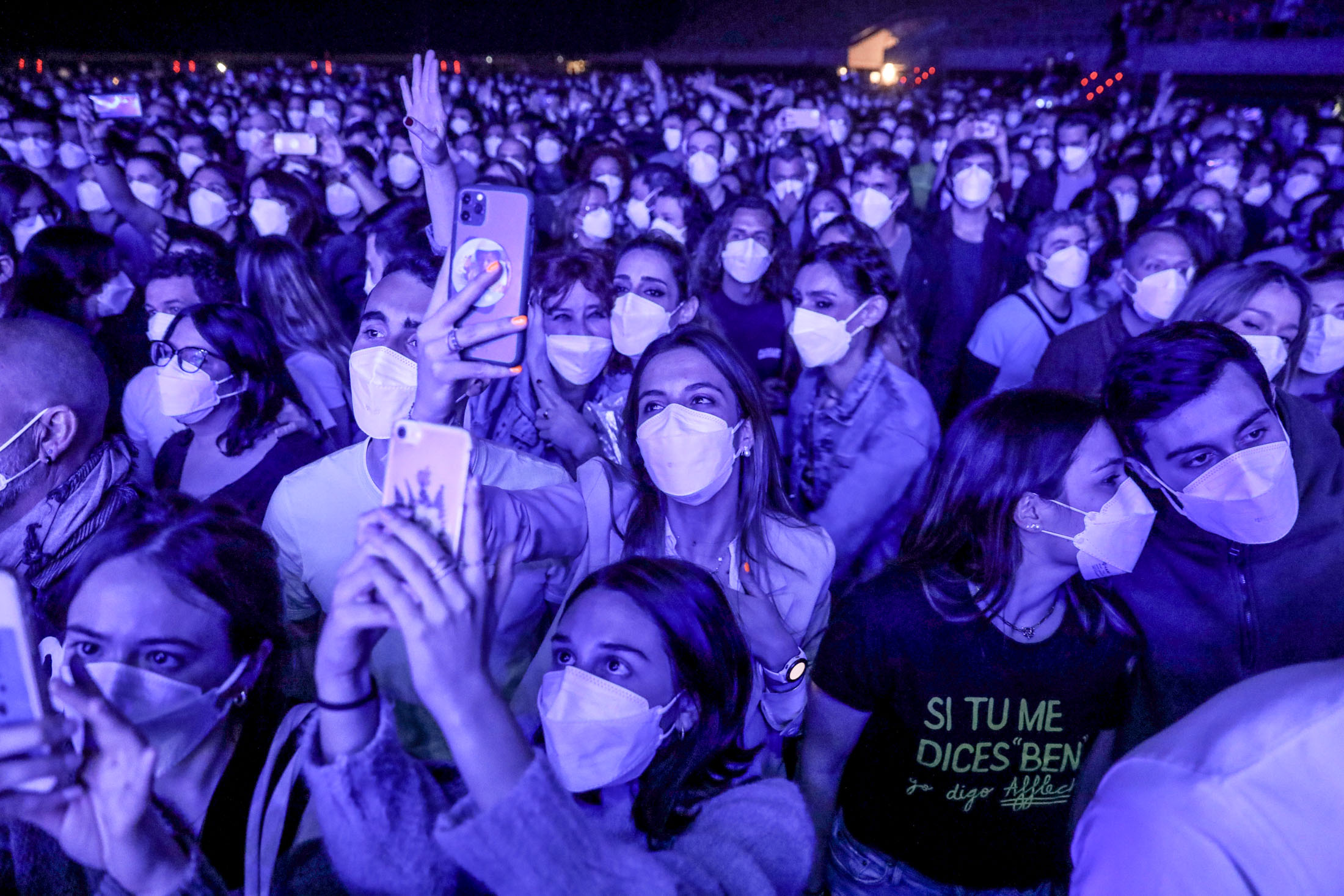 Inflation Bites Us All Again After the Economy Roars Back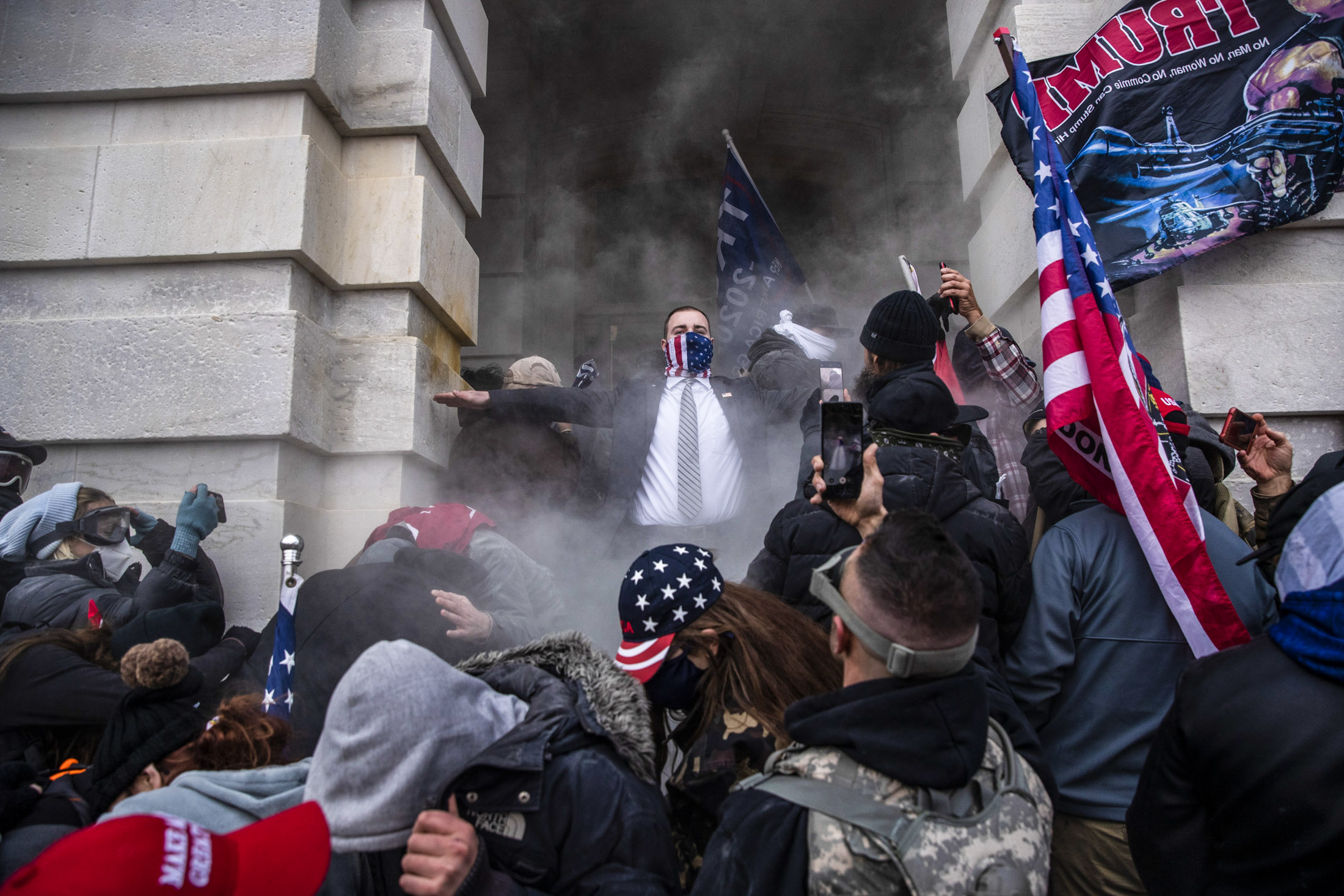 Riots, Power Shifts and Rulers for Life. What's Next for Global Politics?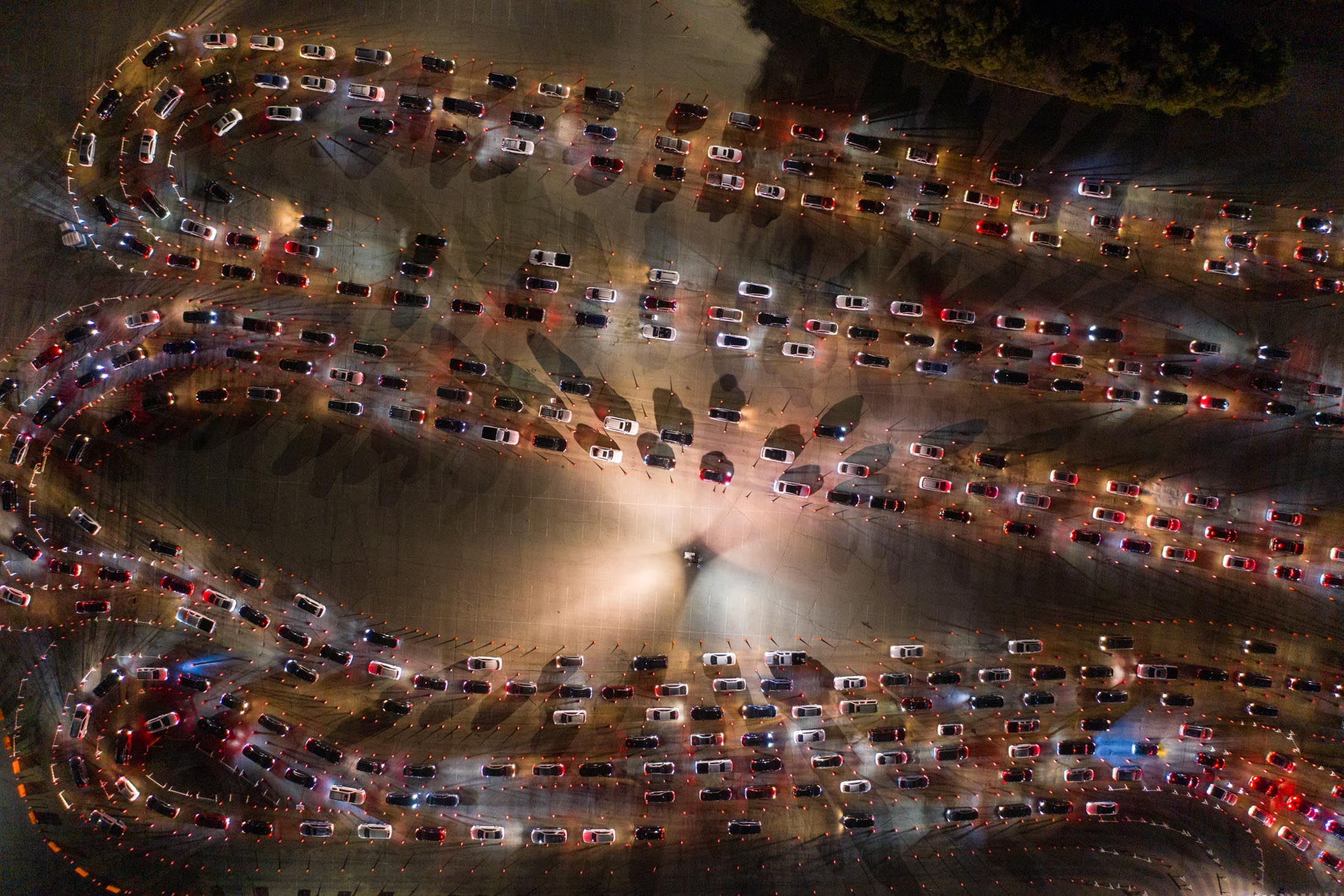 How a Year Full of Vaccine Promise Turned Into Another Covid Nightmare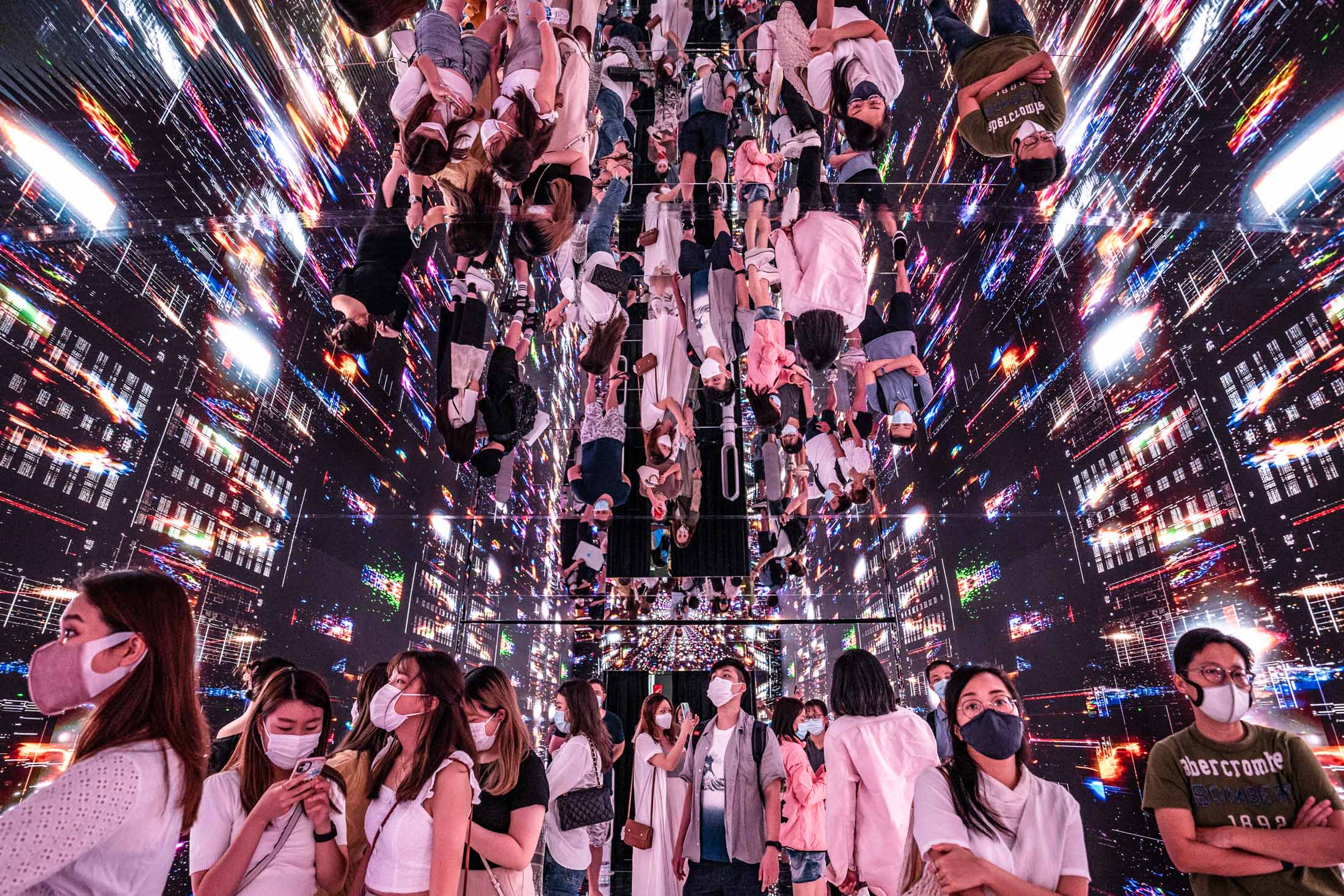 Wall Street Finally Learns It Can't Ignore Crypto and NFTs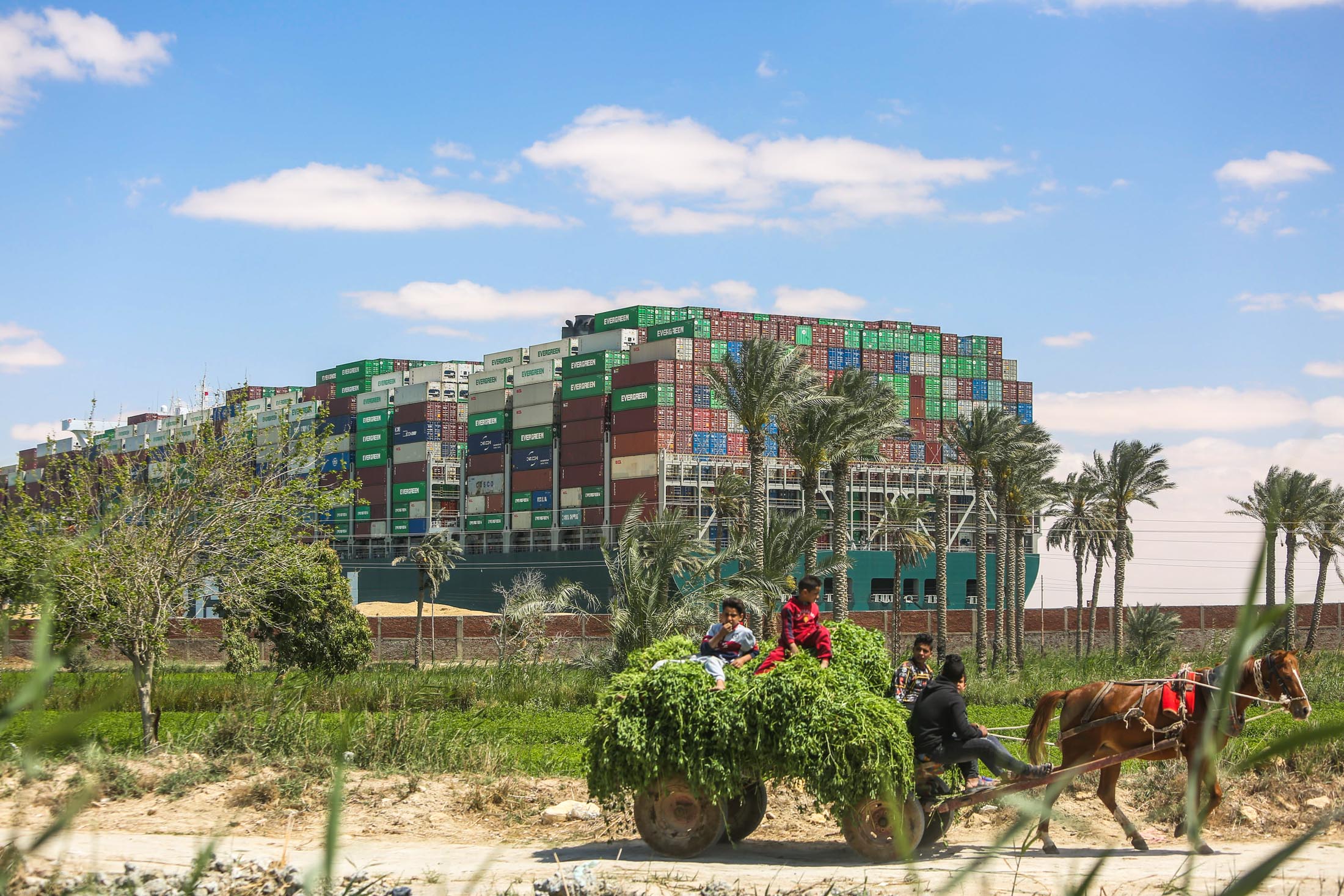 Shipping Chaos Teaches the World It Can't Always Get What It Wants
Politics Are Already Leading Us Into the Metaverse – The Wall Street Journal
If the tech mavens are right, we will all soon live in the metaverse. But since the dictionary defines this mystical place as "a highly immersive virtual world where people gather to socialize, play, and work," you might ask whether we don't already live there.
For years political and cultural leaders in the real world have been creating a virtual, make-believe one, an artificially constructed reality of fable and allegory in which performative posturing is the modus operandi. The idea is that by operating in this world they…
If the tech mavens are right, we will all soon live in the metaverse. But since the dictionary defines this mystical place as "a highly immersive virtual world where people gather to socialize, play, and work," you might ask whether we don't already live there.
For years political and cultural leaders in the real world have been creating a virtual, make-believe one, an artificially constructed reality of fable and allegory in which performative posturing is the modus operandi. The idea is that by operating in this world they signal their own virtue, relevance and even meaning.
The public-policy class seems to have decided that an artificial reality is preferable to the actual one. Take the pandemic. The coronavirus seems essentially to have defied almost all policy measures to mitigate it. So instead our leaders have chosen ersatz rules that signal whether you're part of their reality: mask wearing, social distancing, vaccine mandates. There's little evidence to support claims for the efficacy of any of these measures, but they'll serve nicely as emblems of belonging in your own universe.
Politics more widely seems to be an exercise in amateur dramatics, striking attitudes to impress your public. Democrats in Congress have been doing this for months, pretending to themselves and the rest of us that their measures are both needful and likely to succeed, when they are neither. The process culminated last week in the spectacle of Majority Leader
Chuck Schumer
making Democratic senators go through the motions of voting on measures they all knew were doomed.
The illusionary progressive world is an alternate reality in which they, the heroes, smite the hordes of ignorant, malevolent villains.
Joe Biden's
dark fairy tale about the country returning to Jim Crow is not merely an egregious political falsehood. It is a part of the elaborately constructed fable that Democrats have established as the political unreality in which they insist we live: a country in imminent peril from a sudden revival of an ancient hatred—the same with the Justice Department's alarms about the existential threat posed to the republic from white supremacists.
To ridicule this isn't to deny that there are real threats. But responsible leaders would address these threats while also keeping a sense of perspective. Instead they do the opposite, and the nightmare-scape they have constructed serves their political ends by inducing a kind of paranoia, a permanently heightened sense of national emergency.
Amanda Gorman,
the young woman who declaimed some stanzas of undergraduate verse at Mr. Biden's inauguration a year ago and was instantly declared the new
Sappho,
wrote in the
New York Times
last week that she was terrified that she was going to be assassinated. Because, you know, angry white supremacists are itching to take out overrated poets.
Republicans create their own fantasy world too. The Jan. 6 operation was mostly a performative exercise in virtual unreality—"LARPing" (live action role-playing), as some have termed it. While many were simply deluded, others, with their costumery and their Gadsden flags, self-shot in real time on their smartphones, surely knew that no amount of shouting "Hang
Mike Pence
" was going to make an iota of difference to the outcome that day. It was a thespian insurrection, not a real one.
In many ways
Donald Trump's
political career has been built around a clever manipulation of this rich vein of make-believe. Mr. Trump, who triumphed in the fake world of reality television, has always been at his best as a kind of impresario of grudge—personal and cultural—than as an executive with a plausible plan for restoring American greatness.
Members of Congress seem to see themselves primarily as auditioning for positions as cable news hosts, where they can elaborate their fantasies much more lucratively. Where do you see Alexandria Ocasio-Cortez in five years—working her way up the ladder to a committee chairmanship, or peddling artificial realities for MSNBC audiences at 20 or 30 times her congressional salary?
Where does this all come from? When did we leave mundane reality and enter this political and cultural metaverse?
Technology, I suspect, has played an important role. Not just the ubiquity of videogames and online identities, but social media, the ultimate reality-distorting platforms.
The same temptation—to create and confine ourselves to a world of our own making—is a powerful force in politics. Governing is hard. Building majorities for ideas, implementing policies in a complex environment, is forbidding. Why not just create our own reality and sell it to our believers?
The ironic reality—I use the word carefully—is that the real America is a much better country than the fabulists of all sorts tell us it is or want it to be. Real Americans aren't perfect. But neither are they the diabolical fantasy figures that exist in the minds of politicians, journalists and entertainers.
It's those so-called leaders, experts and authorities who need to create the Manichaean world they feel entitled to remake. Perhaps they could all go and live in the metaverse and leave this world to the rest of us.
Potomac Watch: A rare press conference with President Joe Biden talking about his first year in office highlighted some glaring inconsistencies. Images: Getty Images/Care In Action Composite: Mark Kelly

The Wall Street Journal Interactive Edition

Factbox: Lebanon's Hariri's turbulent career in politics – Reuters
Register now for FREE unlimited access to Reuters.com
Register
BEIRUT, Jan 24 (Reuters) – Lebanon's leading Sunni Muslim politician Saad al-Hariri said on Monday he would not run in a forthcoming parliamentary election and was suspending his role in political life, urging his political party to do the same.
Hariri has served three times as prime minister, but his political fortunes have waned in recent years, with his position weakened by the loss of Saudi support.
* Hariri, 51, inherited the political mantle of his father, Rafik, after his assassination in 2005, becoming the leading Sunni Muslim in Lebanon's sectarian politics. In 2020, a U.N.-backed tribunal convicted a member of the heavily armed, Iran-backed Shi'ite group Hezbollah of conspiring to kill Rafik al-Hariri. Hezbollah denies any involvement.
Register now for FREE unlimited access to Reuters.com
Register
* His early years in politics were defined by his close alliance with Saudi Arabia and confrontation with Lebanese allies of Syria and Iran, chief among them Hezbollah. He led a Western-backed Lebanese alliance called "March 14". Tensions spilled into a brief armed conflict in 2008, during which Hezbollah took over Beirut.
* He formed and led his first coalition government in 2009 after March 14 won a parliamentary majority.
* That cabinet was toppled in 2011 when Hezbollah and its allies quit over tensions linked to the U.N.-backed tribunal. For several years, he mostly stayed outside Lebanon on security grounds. He was strongly critical of Hezbollah's role fighting in support of Syrian President Bashar al-Assad.
* Having led opposition to Hezbollah's arsenal for years, Hariri was widely seen to set the issue aside as he began to make political understandings with Hezbollah and some of its allies. This resulted in a deal in 2016 that made the Hezbollah-allied Christian politician Michel Aoun president, with Hariri becoming prime minister for a second time.
* While continuing to oppose Hezbollah's possession of arms, Hariri described the arsenal as a regional matter bigger than Lebanon, where he said the focus should be on tackling economic problems. Anti-Hezbollah hawks accused him of compromises and abandoning the principles of March 14.
* His political network in Lebanon, including media outlets, began suffering a financial crisis around 2015. This was a sign of the collapsing fortunes of Hariri's Saudi-based construction firm Saudi Oger, the source of the wealth that helped make Rafik al-Hariri Lebanon's leading Sunni after the 1975-90 civil war.
* The strains in Hariri's ties with Saudi Arabia, which analysts believe was angered by his compromises in Lebanon, surfaced in 2017 when he was held while on a visit to the kingdom and forced to declare his resignation. Though Riyadh and Hariri deny this, the incident was widely reported. French President Emmanuel Macron, who mediated an end to the crisis, has said Hariri was held. Hariri returned to Beirut and retracted his resignation.
* Financially weakened, Hariri's Future Movement lost more than a third of its seats in a 2018 parliamentary election. But he remained the biggest Sunni player, and led another coalition cabinet.
* His last spell as prime minister ended in 2019 when Hariri resigned in response to mass protests against the ruling elite, which erupted as Lebanon sank into financial crisis. Hariri's ties with Aoun soured badly, and Hariri wanted Aoun's son-in-law, Gebran Bassil, and other leading politicians removed in a government reshuffle, to be replaced with technocrats. Hariri and Bassil blamed each other for obstructing reforms that could have averted the financial crisis.
(This story has been refiled to edit the headline)
Register now for FREE unlimited access to Reuters.com
Register
Writing by Tom Perry, Editing by William Maclean
Our Standards: The Thomson Reuters Trust Principles.
On energy and climate, politics is the problem – Maclean's
Nik Nanos and Brendan Frank: Climate disasters are piling up, and the public discourse around climate is getting more ambitious
Nik Nanos is the Chief Data Scientist and Founder of Nanos Research and Chair of the University of Ottawa's Positive Energy Advisory Council. Brendan Frank is a Senior Research Associate with Positive Energy and the Institute for Science, Society and Policy.
Canada has had several heated debates over energy and climate policies in recent years. The optimism and action that followed the 2015 Paris Conference quickly faced strong resistance at home and abroad. And despite our policy progress, Canada's greenhouse gas emissions curve remains stubbornly flat. At the same time, there has been a pronounced shift in the public debate as awareness grows and climate disasters pile up.
Over the last year-and-a-half, the University of Ottawa's Positive Energy program and Nanos Research have asked Canadians whether it is a good or a bad time to be ambitious in addressing climate change. Canadians increasingly think it is a good time to be ambitious. Last summer, twice as many Canadians (36%) said it is the best possible time to be ambitious compared to Summer 2020 (17%).
But do Canadians have a good sense of where their neighbours stand on climate action? Our latest round of survey results suggest maybe not.
For our most recent survey, we decided to measure perceptions of whether there is consensus on several climate and energy policies. We asked respondents to rate on a scale of 0 (no agreement at all) to 10 (complete agreement), how much agreement they believe there is on both climate action and oil and gas production in Canada.
READ: Canadian politicians won't be able to ignore climate change in 2022
On climate action, the results are mixed. Only 22 percent of Canadians think there are high levels of agreement on climate action (scores of 7-10), 44 percent think there are mediocre levels of agreement (4-6), 28 percent think there are low levels of agreement (0-3), while six percent are unsure. Mean scores suggesting agreement were comparatively higher among Canadians over 55, Atlantic Canadians, Quebecois, and left-leaning Canadians (all 5.1 out of 10). Mean scores were lower among Canadians under 35, Canadians living in the Prairies, and right-leaning Canadians (all 4.2 out of 10). Interestingly, Canadians inclined to vote for the Liberal Party think there are higher levels of agreement (5.3 out of 10) relative to Conservative (4.0 out of 10) or NDP voters (4.6 out of 10). In fact, Liberal voters were the most optimistic subgroup that we surveyed.
On oil and gas production there are stronger perceptions of division. Only 18 percent of Canadians think there are high levels of agreement, 36 percent say there are mediocre levels of agreement, 37 percent say there are low levels of agreement, and 10 percent are unsure. Here, we see lower perceived agreement among Canadians under 35 (3.7 out of 10), NDP voters and left-leaning Canadians (3.6 out of 10) when compared to Canadians aged 35 to 54 (4.6 out of 10) and right-leaning Canadians (4.7 out of 10). There isn't much optimism to go around; no subgroup had a mean score above 5.0. Again, we see a gap between perceptions of opinion and actual opinion. In a previous Positive Energy/Nanos survey, Canadians were in fairly strong agreement about the importance of oil and gas to Canada's economy, though somewhat less bullish on its future importance (mean scores of 7.6 and 6.0 out of 10, respectively, using the same 0 to 10 scale).
Next, we asked Canadians why they held these opinions. For climate action, the most common answers among Canadians who think there are mediocre or low levels of agreement were climate denial (18% and 16%, respectively), political polarization (17% and 19%, respectively), and the existence of other policy priorities (17% and 14%, respectively). Among Canadians who said there are high levels of agreement, the most common response was that action is being taken (28%).
On the question of oil and gas production, Canadians who believe there are high levels of agreement pointed out that we are highly dependent on oil and gas for many things (19%) and that these resources are important to the economy (16%). Among Canadians who said there are mediocre or low levels of agreement, polarization between the provinces was the most common answer by far (29% and 35%, respectively). The future of oil and gas remains a sticky subject in both politics and the court of public opinion.
Is there more or less perceived polarization compared to five years ago?
Over two in five Canadians (41%) think there is much more agreement compared to five years ago on reducing greenhouse gas emissions to meet Canada's international targets (7-10 out of 10) compared to just one in five (19%) who think there is much less agreement (0-3 out of 10). On issues like carbon taxes, building pipelines, and the future of oil and gas production in Canada, respondents were more likely to say there is much less agreement compared to five years ago than they were to say there is much more agreement; none had a mean score above 5.0 out of 10.
What does this mean in terms of the future?
In the 2021 federal election, every major party platform adopted the language of net zero by 2050. Even if you take a cynical view of politics, this is a significant rhetorical shift. Yet as these results show, Canadians are far more likely to see politics as a problem rather than a solution, and some actually think there is less consensus on meeting Canada's international GHG targets compared to five years ago. Forthcoming research from Positive Energy also suggests that it's not just the public—many decision-makers also believe that partisan politics is limiting consensus-building by making us seem further apart on climate action and many energy issues than we actually are.
Overall, perception may be worse than reality when it comes to the public debate over certain energy and climate policies. Of all the policy areas we surveyed, climate action appears to be the most promising opportunity to expand the tent. However, much of it will come down to the way our leaders behave and the examples they set. The current cross-partisan consensus on net zero by 2050 is still vulnerable. As recent history shows, things can heat up quickly when the policy rubber hits the road.
Source: Positive Energy/Nanos Research, RDD dual frame hybrid telephone and online random survey, October 31 to November 3, 2021, n=1026, accurate 3.1 percentage points plus or minus, 19 times out of 20. Full research report details here.