Public radio owner buys Sun-Times in big Chicago media deal – pentictonherald.ca
CHICAGO (AP) — The combination of two storied Chicago news brands has created one of the country's largest local nonprofit news organizations.
Chicago Public Media, which owns WBEZ, the local NPR affiliate, announced Monday it completed a deal to buy the Chicago Sun-Times, the punchy tabloid with roots that stretch back to the mid-19th century. Final terms were not disclosed.
The Sun-Times will be an independent subsidiary of Chicago Public Media, and the paper and the radio station will have separate newsrooms. But they will share content across their platforms, and will combine to reach more than 2 million Chicago residents weekly via print, broadcast and digital platforms, Chicago Public Media said. And in an era when many local newsrooms have bled staff, particularly after mergers, the head of Chicago Public Media, Matt Moog, told WBEZ there will be 50 open positions at the two organizations and they will be hiring.
Chicago Public Media said it raised $61 million for the deal, with funding coming from local foundations and individual donors via multi-year commitments. Most commitments are pledged over a five-year period, and the funds will be invested in the Sun-Times to expand its journalism, invest in its digital product and maintain the print paper, the company said.
Moog called the response from the philanthropic community "tremendous." The company noted 60% of WBEZ's support comes from listeners, with nearly 90,000 members making "mostly modest, affordable individual donations."
"People are willing to support news they value and trust," Moog said. "We hope to grow our community of members and donors who will invest in journalism from both WBEZ and the Chicago Sun-Times so we can expand our service and deepen our impact for the public good in Chicago."
While nonprofit local newsrooms remain rare in U.S. media, there has been a growing push to create them as the pressures of a declining business model force consolidation and increasing ownership by hedge funds and private equity.
The decline of local news organizations as print-ad dollars dwindle and tech giants suck up digital advertising money has attracted the attention of philanthropic foundations and public officials worried about "news deserts," the growing number of communities without a local news source.
The Sun-Times is getting a boost as its rival, the Chicago Tribune, had dozens of staff take buyouts after hedge fund Alden bought its owner, the Tribune Publishing, last year.
"Chicago is going to become, is on the precipice of becoming, a largely nonprofit-driven local news ecosystem, which is also something that is pretty rare in the country," said Tim Franklin, senior associate dean of Northwestern University's Medill journalism school and the former president of the Poynter Institute, the media think tank and nonprofit owner of the Tampa Bay Times. "It's kind of hard to overstate how profound this development is. I think in some ways could be a model for the nation."
He noted other nonprofit outlets in Chicago like Block Club Chicago, which covers neighborhoods, and investigative organization Better Government Association, which just got a $10 million grant from the Robert R. McCormick Foundation.
Another former Tribune paper is also getting a nonprofit rival. In Baltimore, hotel mogul Stewart Bainum is launching the Baltimore Banner in the next several months with 50 hires. He had tried and failed to buy the Baltimore Sun and then its owner, the Tribune chain, before Alden eventually won it.
The Texas Tribune, which launched in 2009, "may be the single most successful model for digital news," Franklin said, assuring investors and philanthropies that a nonprofit model can work when done correctly. The Philadelphia Inquirer remained for-profit but is now owned by a non-profit organization, as the Tampa Bay Times in Florida has been for decades, while the Salt Lake Tribune in Salt Lake City, Utah, itself went nonprofit in 2019.
Among those contributing to Chicago Public Media's aquisition of the Sun-Times deal are Sun-Times investor Michael Sachs, the John D. and Catherine T. MacArthur Foundation, Chicago Community Trust, Joyce Foundation, John S. and James L. Knight Foundation and an anonymous donor.
___
Arbel reported from New York.
Russian lawmakers approve bill on banning foreign media – ABC News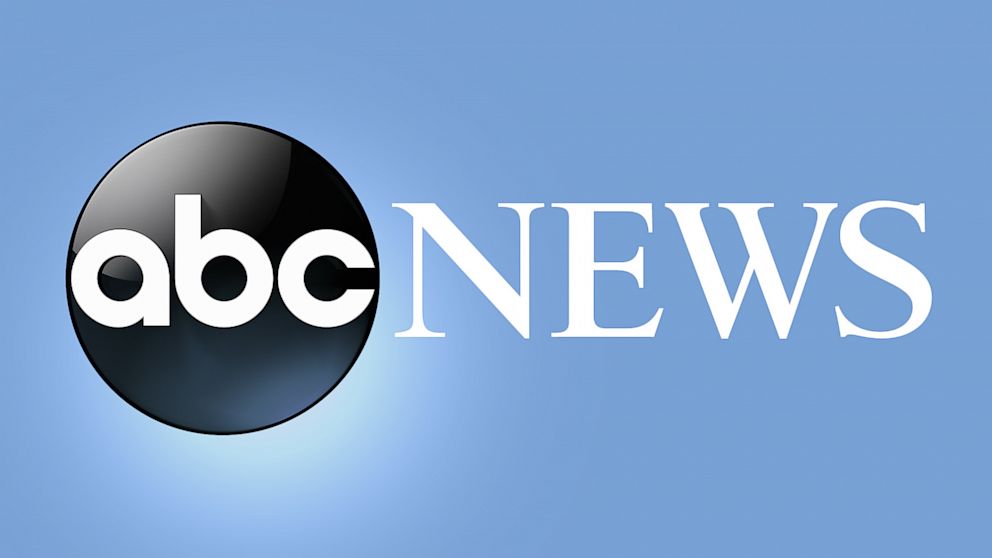 MOSCOW — The lower house of Russia's parliament gave final approval Thursday to a bill that would allow the banning of foreign news media in response to other countries' actions against Russian news outlets.
The Kremlin-controlled State Duma approved the bill on its final, third reading. The equally pliant upper house of parliament is set to quickly rubber-stamp the measure before Russian President Vladimir Putin signs it into law.
Russia has repeatedly complained in recent months that Western countries were improperly restricting Russian media by banning their operation or denying visas to their journalists. In early June, Foreign Ministry spokeswoman Maria Zakharova called in representatives of American media, including The Associated Press, to warn that they could be denied renewal of their visas and accreditation.
The new bill also allows Russia's prosecutor general to cancel the registration of media outlets for disseminating "illegal, dangerous, unreliable publicly significant information or information expressing clear disrespect for society, the state, the Constitution of the Russian Federation, as well as aimed at discrediting the Russian armed forces."
Many foreign news organizations suspended or curtailed their operations in Russia following the passage in March of a law calling for up to 15 years in prison for reports seen as discrediting the Russian military.
The Russian Foreign Ministry in May ordered the closure of the Moscow bureau pf the state-funded Canadian Broadcasting Corporation in response to Canada's ban on RT, a Russian state-controlled broadcaster.
In February, as Russia built up troops along Ukraine's border, German broadcaster Deutsche Welle was ordered to close in Moscow after Germany banned the broadcast of RT's German-language programs.
Russia in recent years has persistently clamped down on independent journalism. Following the start of the Ukraine conflict, many significant independent news media shut down or suspended operations. They included the Ekho Moskvy radio station and the Novaya Gazeta newspaper, whose editor, Dmitry Muratov, was last year's co-recipient of the Nobel Peace Prize.
Media Release – June 30, 2022 – Guelph Police – Guelph Police Service
Indecent act under investigation
The Guelph Police Service is investigating after a male was observed committing an indecent act outside a north-end apartment Wednesday night.
Just after 11 p.m., police received a call from a female resident in the area of Speedvale Avenue and Woolwich Street advising she had just seen a male watching her through the window while masturbating. The female and her roommate screamed causing the male to flee, but he returned a short time later before leaving again.
He was described as a white male, average height with dark hair. He was wearing a blue plaid shirt over a darker shirt and long pants.
The incident remains under investigation. Anyone with information is asked to call Constable Nick Doner at 519-824-1212, ext. 7230, email him at ndoner@guelphpolice.ca, leave an anonymous message for Crime Stoppers at 1-800-222-8477 (TIPS) or leave an anonymous tip online at www.csgw.tips.
Teen charged with assaulting child and officer
A Guelph teenager is charged with assaulting a child and a police officer following an incident Wednesday evening.
Just after 8 p.m., police were called to a park in the area of Grange Road and Watson Parkway North. Witnesses reported a six-year-old child was playing on a merry-go-round when the teen, whom the child does not know, began to spin it very quickly causing the child to fall off and bump her head.
As officers attempted to speak to the teen she threw several punches, three of them striking an officer in the chest area.
A 15-year-old Guelph female is charged with assault and assault police. She will appear in a Guelph court August 10, 2022.
Male arrested in fraud attempt
A Hamilton-area male faces several charges after attempting to defraud a Guelph business.
Approximately 3 p.m. Wednesday, police were called to a business in the area of Gordon Street and Kortright Road West for a report of a male using several debit cards and a fake identity document in an effort to withdraw $26,000.
The male was arrested on scene. During a search incident to arrest, officers located four debit cards in various names as well as a forged driver's licence and social insurance card.
A 43-year-old Stoney Creek male is charged with fraud over $5,000, possessing identity documents, personation, using forged documents and four counts of breaching a release order. He was held for a bail hearing Thursday.
Male arrested in stolen vehicle
A Palmerston male faces several charges after he was caught Wednesday in a stolen vehicle.
Guelph Police Service officers were dispatched just after 2 p.m. to check on a male slumped over the steering wheel of a vehicle on Rosewood Avenue. Investigation revealed the van had been reported stolen from Palmerston.
The male was placed under arrest for possessing the stolen vehicle. A subsequent search revealed numerous break and enter tools and identification in the name of a deceased female. The male is also a suspended driver.
A 28-year-old Palmerston male is charged with possessing stolen property over $5,000, occupying a stolen motor vehicle, possessing break and enter instruments, possessing an identity document and driving while suspended. He was held for a bail hearing Thursday.
Total calls for service in the last 24 hours – 219
Media companies expand health coverage after the Supreme Court abortion ruling. – The New York Times
News organizations join other businesses that will reimburse employees who need to travel to access reproductive health care.
Since the Supreme Court's ruling on abortion, some media companies have wrestled with a complex issue: how to balance their news coverage with the desire to expand their policies to protect reproductive health care for their employees.
Vox Media's chief executive, Jim Bankoff, consulted with his top editors to make sure the corporate response to the court's ruling would not undermine coverage. BuzzFeed chief executive Jonah Peretti, who shared his "outrage" about the court's decision in a memo to his employees, said in an interview that different teams determine the company's editorial and corporate responses.
"It's a very delicate balance," said Michael Schudson, a sociologist and historian of American media. "The news organization feels a serious commitment to its own employees and their health and safety."
Vox and BuzzFeed joined other media companies, including CNN, NBCUniversal, and Condé Nast, in announcing they would cover abortion-related travel expenses for employees. NBCUniversal's parent company, Comcast, for example, will cover up to $4,000 per trip and up to three trips per year for employee medical travel, with an annual maximum of $10,000. Fox Corporation and The Washington Post did not respond to requests for comment on whether they plan to cover abortion-related travel.
The New York Times on Thursday said its health care plan was being expanded to cover abortion-related travel and other procedures not available within 100 miles of an employee's home, including gender-affirming care. The company said it was talking with unions that represent its employees to make sure that benefit is available to everyone.
"It's our goal to make sure that everyone who works for the Times Company has equitable access to care," said Danielle Rhoades Ha, a company spokeswoman. "We are actively working with the NewsGuild on this matter."
Mr. Bankoff, of Vox, said he emphasized journalistic independence in communicating the company's expansion of reproductive health care, which now includes a reimbursement of up to $1,500 for travel-related expenses.
"Our audience is sophisticated and understands the company's position as an employer is independent of the responsibility of our editorial networks and individual reporters," he said.
Mr. Peretti, of BuzzFeed, said the company's corporate and editorial operations had been separately preparing for the court's ruling since a leak last month revealed that the court was likely to overturn Roe v. Wade. "The leadership team that was meeting to talk about our company policy was not the same people who are in editorial meetings and discussions," he said. "Across the company, the news was disturbing to a lot of people."