Virtual media availability about truck demonstration – ottawa.ca
Mayor Jim Watson, Councillor Diane Deans, Chair, Ottawa Police Services Board, Peter Sloly, Chief, Ottawa Police Services, Patricia Ferguson, Acting Deputy Chief, Community Policing, and Kim Ayotte, General Manager, Emergency and Protective Services, will host a virtual media availability to provide an operational update on the truck demonstration.
Residents will be able to watch the media availability on the City's YouTube channel, rogerstv.com or RogersTV Cable 22.
When: Monday, January 31
Time: 3:30 pm
Links, News and Notes: HHOF Decisions, Growing the Game on Social Media, and Free Agency – Silver Seven
It's the Monday edition of Links, News and Notes!
If you buy something from an SB Nation link, Vox Media may earn a commission. See our ethics statement.
Share this story
Company buying Trump's social media app faces subpoenas – ABC News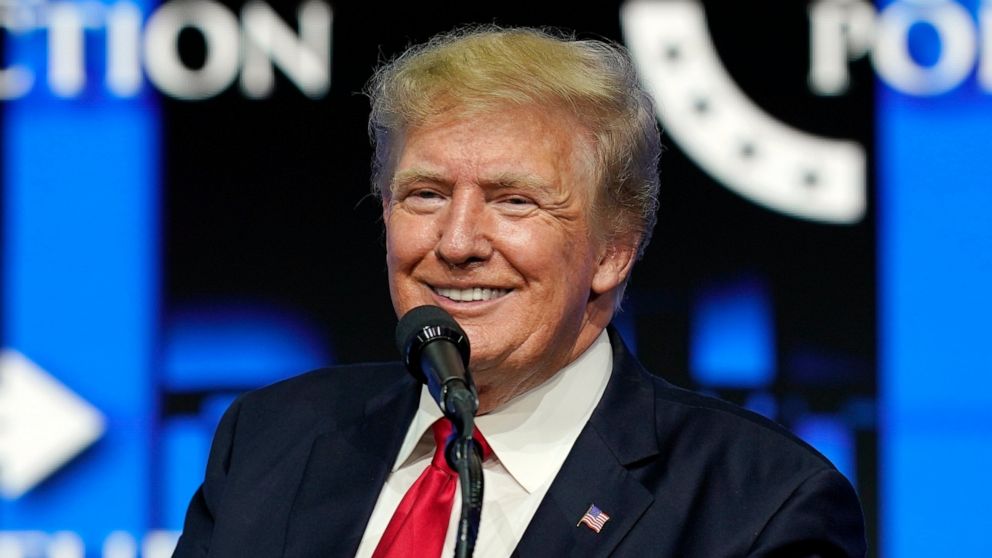 NEW YORK — Shares of Digital World Acquisition Corp. dropped 10% in morning trading Monday as the company reported that the subpoenas and a related investigation by the Department of Justice and the Securities and Exchange Commission could delay or even prevent its acquisition of the maker of Trump's Truth Social app.
The Justice Department subpoenas follow an ongoing probe by the SEC into whether Digital World broke rules by having substantial talks about buying Trump's company starting early last year before Digital World sold stock to the public for the first time in September, just weeks before its announcement that it would be buying Trump's company.
Trump's social media venture launched in February as he seeks a new digital stage to rally his supporters and fight Big Tech limits on speech, a year after he was banned from Twitter, Facebook and YouTube.
The Trump Media & Technology Group — which operates the app and was in the process of being acquired by "blank-check" firm Digital World — said in a statement that it will cooperate with "oversight that supports the SEC's important mission of protecting retail investors."
The new probe could make it more difficult for Trump to finance his social media company. The company last year got promises from dozens of investors to pump $1 billion into the company, but it can't get the cash until the Digital World acquisition is completed.
Stock in Digital World rocketed to more than $100 in October after its deal to buy Trump's company was announced. The stock traded at just around $25 in morning trading Monday.
Digital World is a special-purpose acquisition company, or SPAC, part of an investing phenomenon that exploded in popularity over the past two years.
Such blank check companies are empty corporate entities with no operations, only offering investors the promise they will buy a business in the future. As such they are allowed to sell stock to the public quickly without the usual regulatory disclosures and delays, but only if they haven't already lined up possible acquisition targets.
Digital World said in a regulatory filing Monday that each member of its board of directors has been subpoenaed by a grand jury in the Southern District of New York. Both the grand jury and the SEC are also seeking a number of documents tied to the company and others including a sponsor, ARC Global Investments, and Miami-based venture capital firm Rocket One Capital.
Some of the sought documents involve "due diligence" regarding Trump Media and other potential acquisition targets, as well as communications with Digital World's underwriter and financial adviser in its initial public offering, according to the SEC disclosure.
Digital World also Monday announced the resignation of one of its board members, Bruce Garelick, a chief strategy officer at Rocket One.
AJ Contrast wins One World Media Award – Al Jazeera English
Al Jazeera Digital's innovation studio site highlights challenges women with disabilities face in navigating megacities.
Al Jazeera's immersive storytelling and media innovation studio, AJ Contrast, has won a top prize at the One World Media Awards in London.
One World jurors conferred the win in the Digital Media category for AJ Contrast's interactive site, Inaccessible Cities.
The project brings audiences into the experiences of three women with disabilities as they struggle to navigate their cities – Mumbai, Lagos and New York.
Winners were announced across 15 categories during a ceremony in London on June 16.
The One World Media Awards recognise excellence in unreported stories from the Global South that "break stereotypes, change the narrative and connect people across cultures".
Inaccessible Cities added the award to numerous other wins so far this year in the Drum Online, Gracie, New York Festivals and Telly Awards.
More than one billion people – 15 percent of the global population – experience some form of disability. Many live in urban areas.
[embedded content]
The Inaccessible Cities site begins with a simple question: "How would you get around a megacity if you couldn't walk, see signs or hear cars passing by?"
"It's a great honour to be recognised by the One World Media Awards," said Zahra Rasool, head of AJ Contrast.
"Our aim has always been to highlight unreported stories about the people most impacted by inequality, often in the Global South.
"With Inaccessible Cities, we wanted to show how a lack of accessible public transport and infrastructure impacts people with disabilities – especially women – from fully and independently participating in society.
"Our aim is to continue inspiring a new standard for digital news content that's fully inclusive of people with disabilities and to bring awareness to their challenges."
In keeping with AJ Contrast's emphasis on collaboration, the team worked closely with journalists with disabilities, local talent and the women who are the subject of the interactive experience.
"We are very proud of our AJ Contrast team," said Carlos van Meek, Al Jazeera's director of Digital Innovation and Programming. "Despite the production challenges brought on by COVID-19, this driven, talented team has continued to innovate and set the benchmark for immersive storytelling."
Other Al Jazeera Digital teams made the One World long list, including the AJLabs series Visualising the Afghan War and two films by short documentary unit AJ Close Up – Russia's Banned Youth and Norway's Afghan Sons.
The Al Jazeera English broadcast channel also was long listed in the News category for the 101 East documentary India's COVID Warriors. Jurors evaluated a record number of entries from 96 countries.
The complete list of One World winners can be found in the One World Media winners' gallery.
[embedded content]