Regina George's "Mean Girls" Mansion Listed for Sale in Toronto for $27M – Storeys
Written By
Laura Hanrahan
Any Mean Girls fan will know that Regina George may not have had the nicest of personalities, but the character sure did have a nice mansion. And for a mere $27M it can be yours.
The Toronto property used as the filming location for Regina George's home hit the market on Thursday, and yes, it's incredibly fetch. Located at 11 High Point Road in Toronto's exclusive Bridle Path neighbourhood, the stately mansion spans more than 18,000 sq. ft with 13 bedrooms and 14 bathrooms. The private gated estate also has a detached coach house with its own guest suite.
The asking price is more than double what it was listed for the last time it went up for sale in 2015. At the time, it was listed for $12.8 million but never sold.
The most recognizable part of the home is the front exterior, with its stone facade, towering columns, fountain, and long, grey brick driveway. It's featured in the movie when Regina, played by Ontario-native Rachel McAdams, brings home her new friend Cady, played by Lindsay Lohan. It elicits a "Wow, your house is really nice," from Lohan's character, to which McAdams responds "I know, right?"
Although in Mean Girls, the interior shots of Regina's home were filmed elsewhere, the inside of this Toronto mansion is nothing short of impressive. When you first step inside you're surrounded by marble tiled floors, cathedral ceilings, and a dramatic Scarlett O'Hara staircase. Going further into the home, you'll find a gym, rec room, billiards room, multiple fireplaces, a wood-panelled library, and even staff quarters down on the lower level.
The primary suite is nothing short of drool-worthy, with a walk-in closet bigger than most Toronto apartments. There's also a sprawling ensuite bathroom with heated floors and an oversized shower featuring multiple shower heads to choose from.
Specs:
The mansion sits on a two-acre lot with an outdoor swimming pool, terrace, cabana, gardens, and tennis courts, so it's like having your own retreat right in the city. There's also a six-car garage, but if that's not enough parking space, then the driveway can accommodate another 20 cars.
As to be expected, taxes on the property aren't exactly cheap, estimated at more than $68,000 per year. And unfortunately no, even for that price, it doesn't come with Amy Poehler serving up after-school drinks because she's not a regular mom, she's a cool mom.
EXTERIOR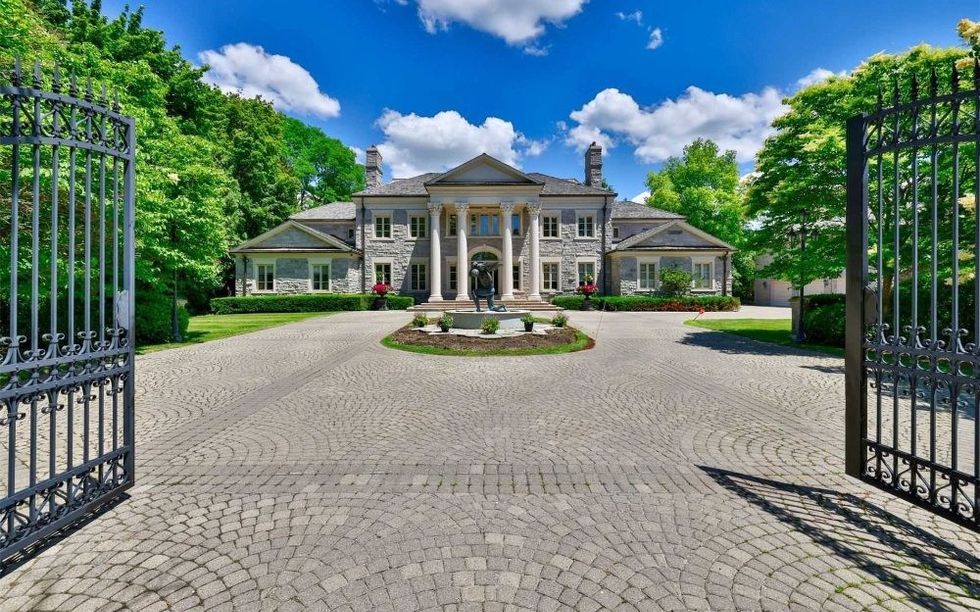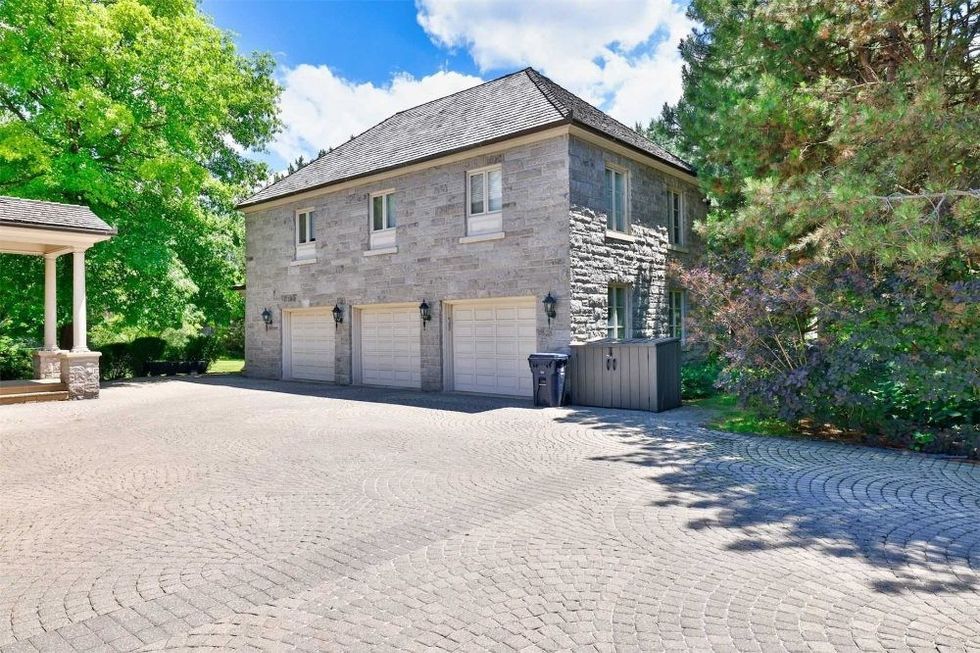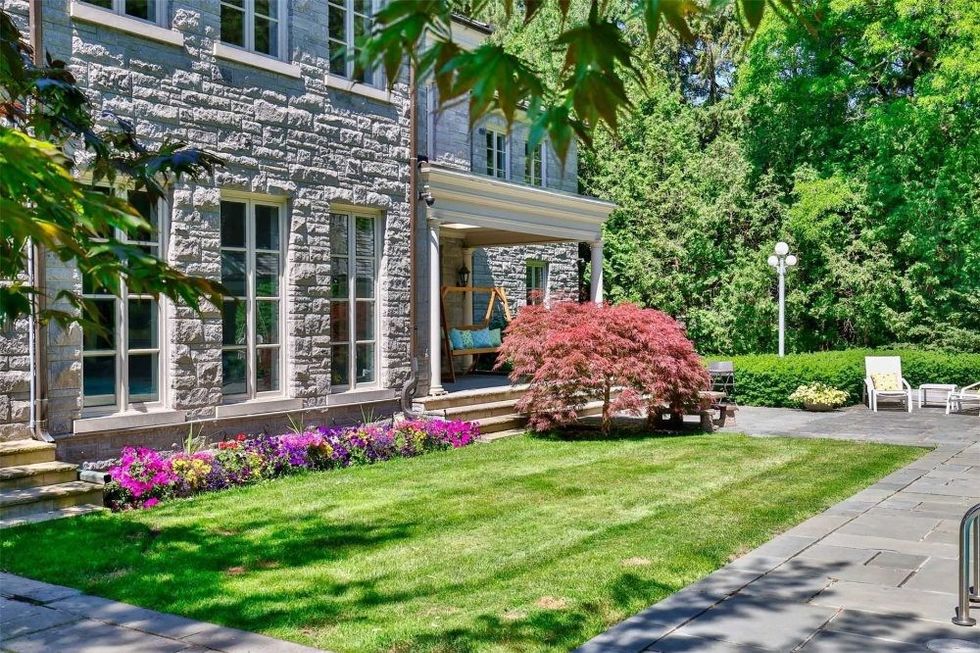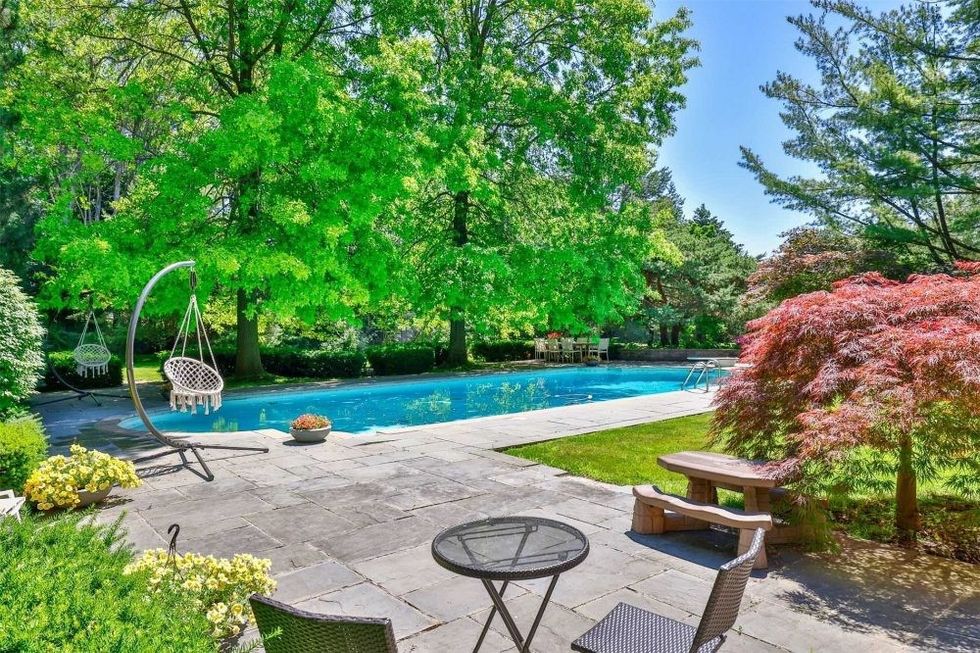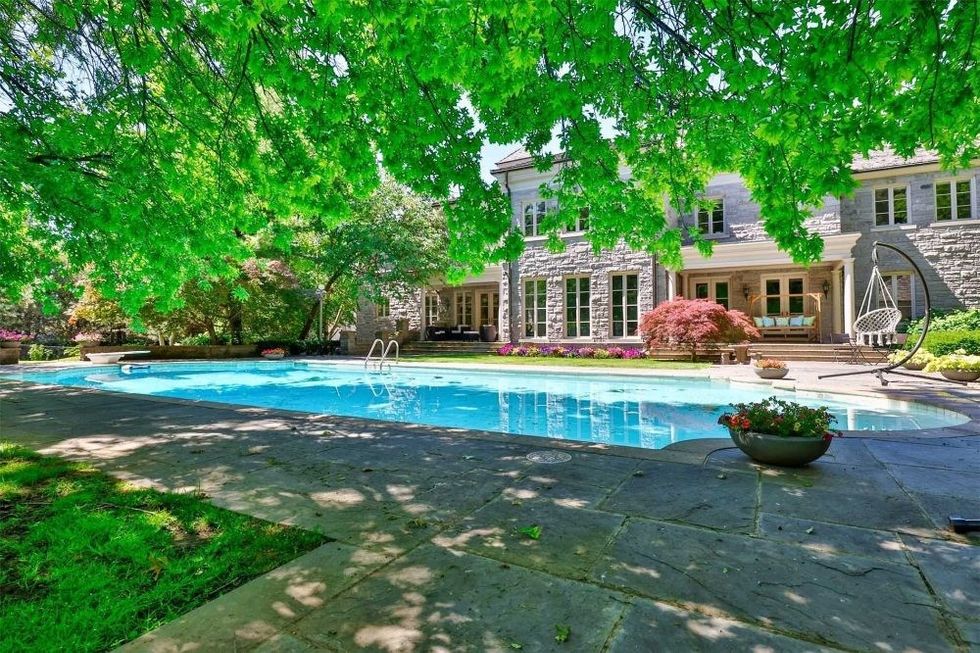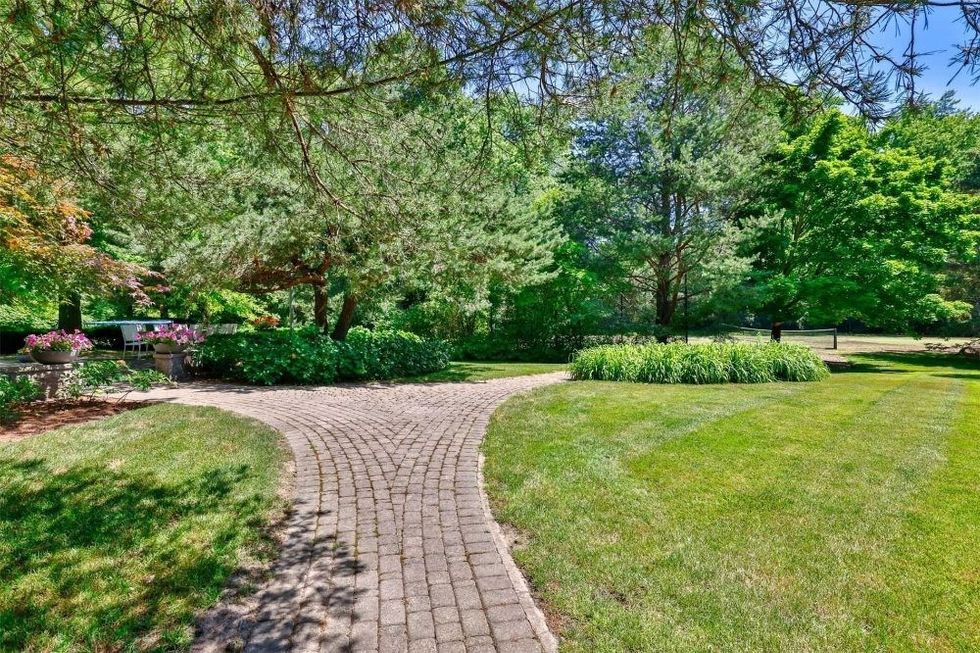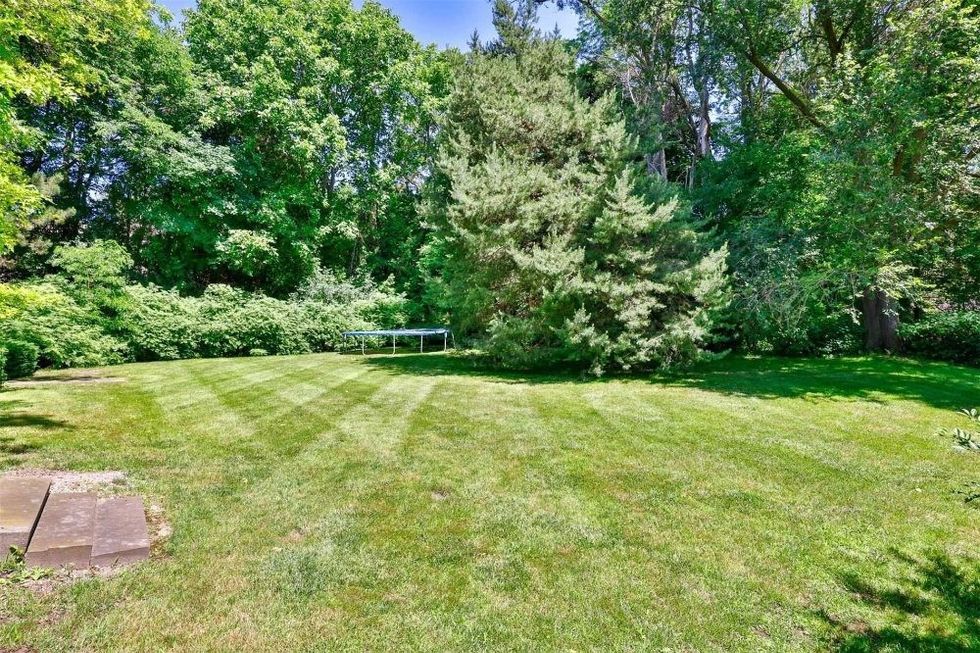 INTERIOR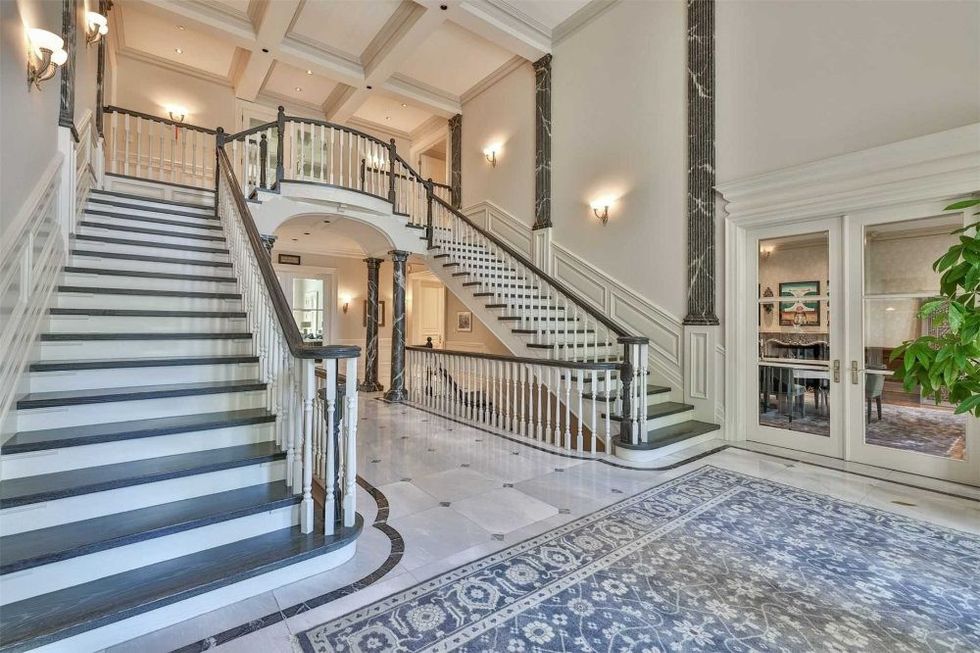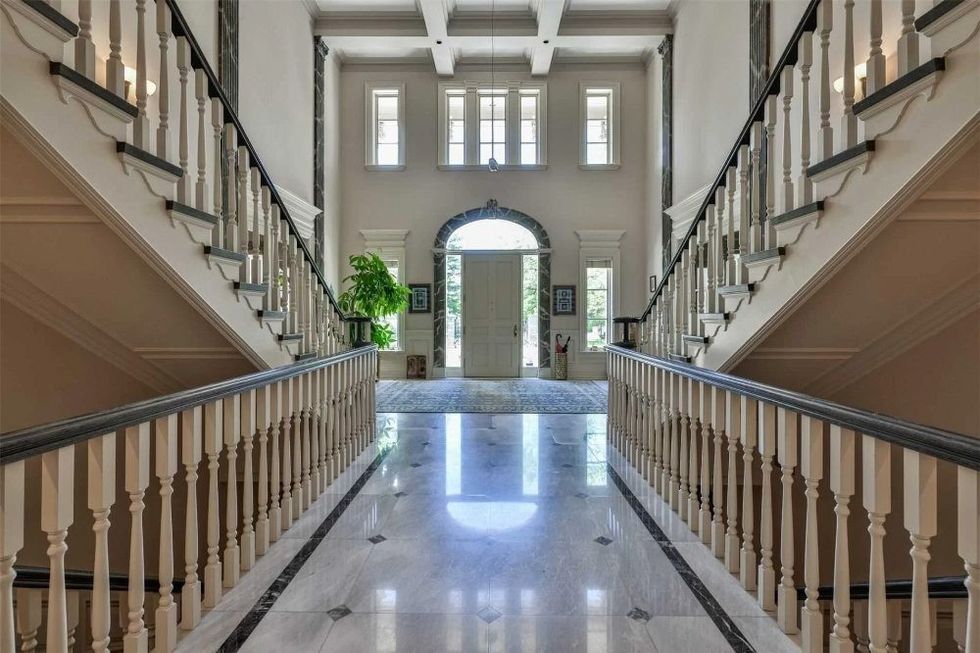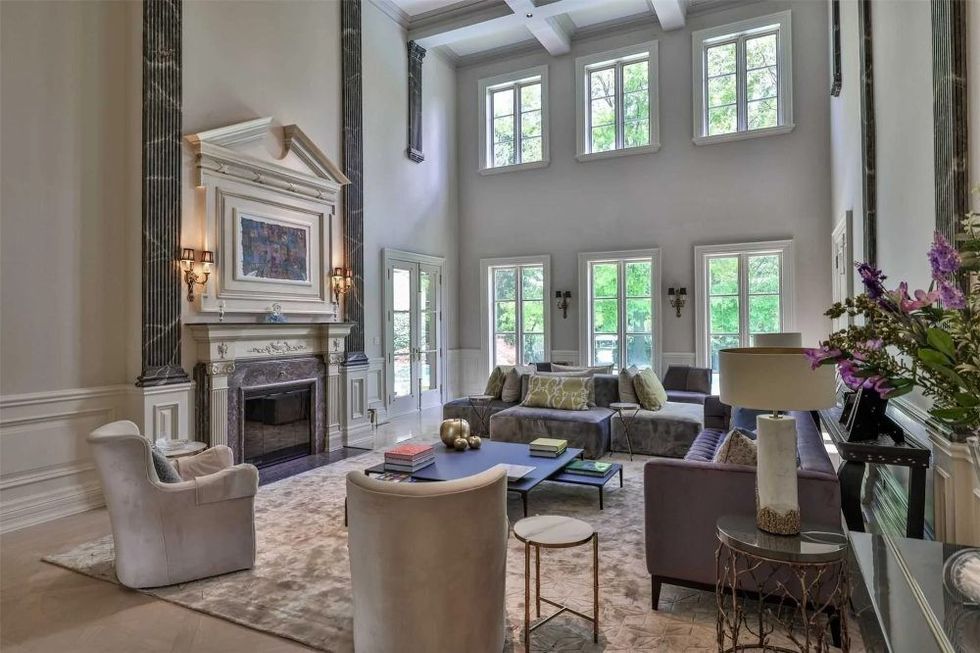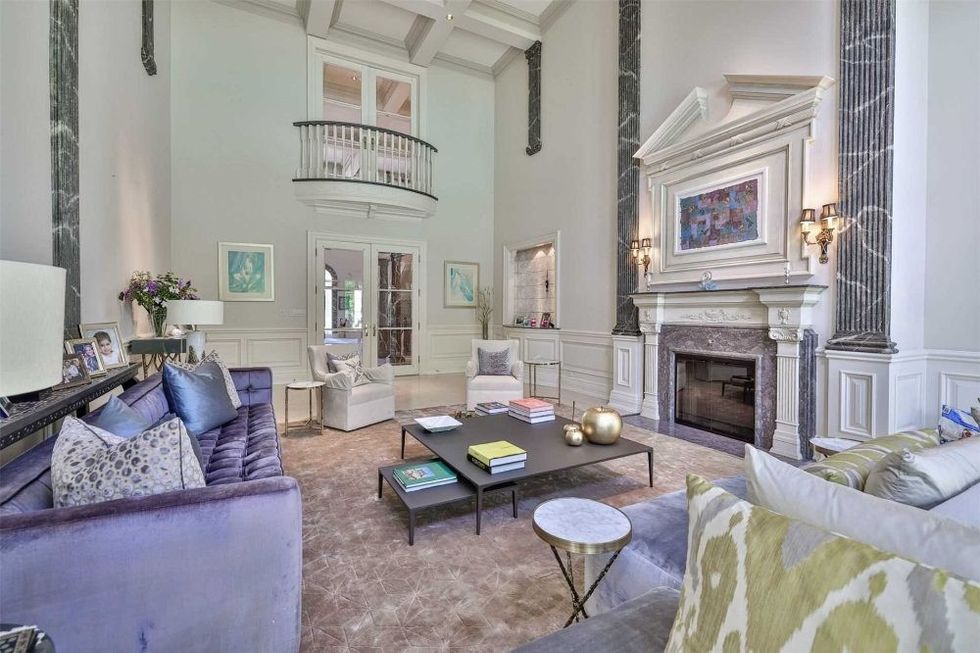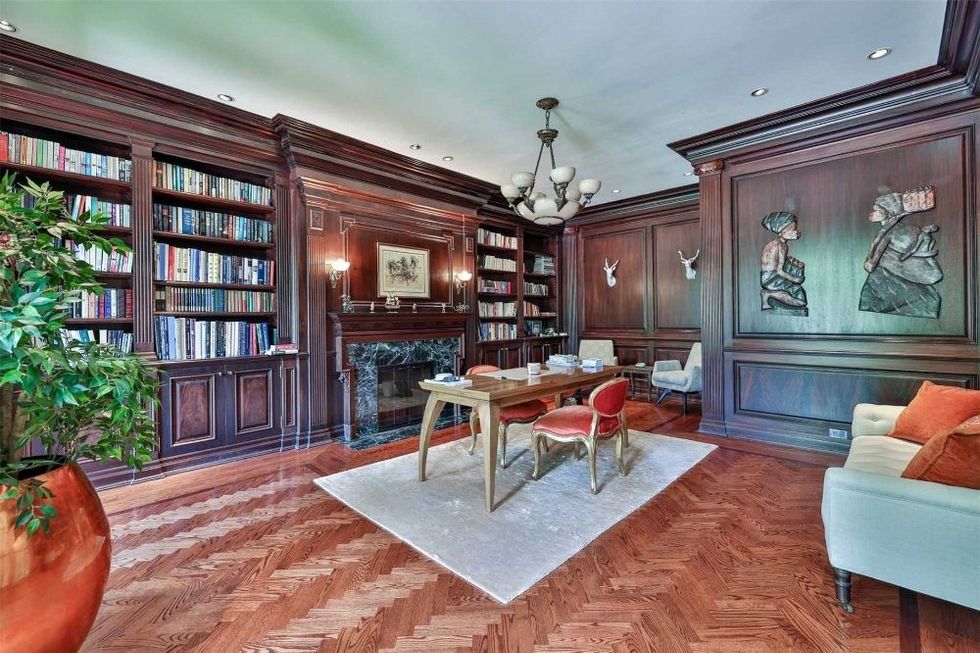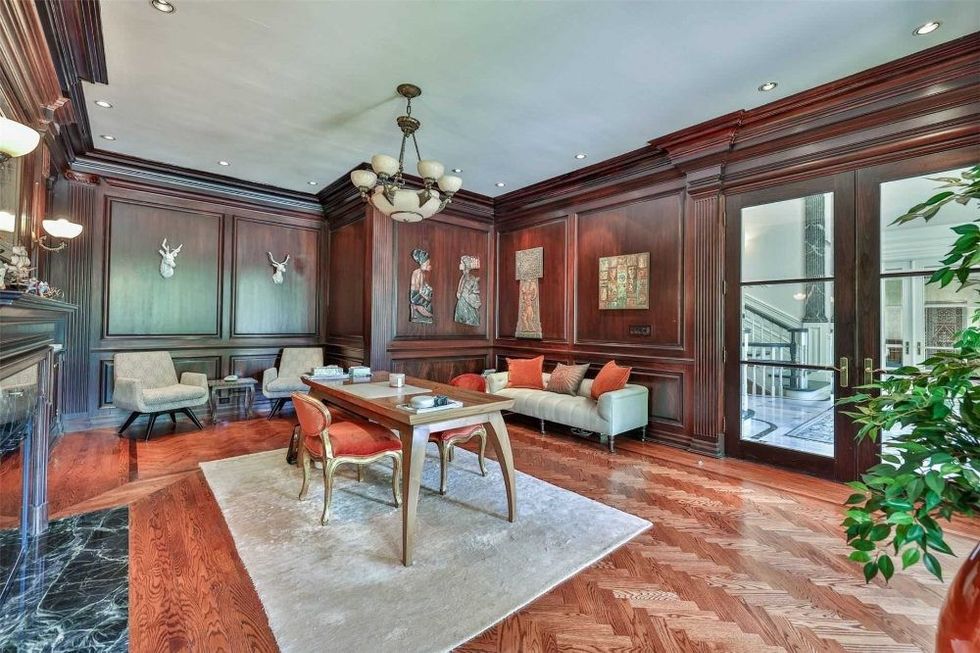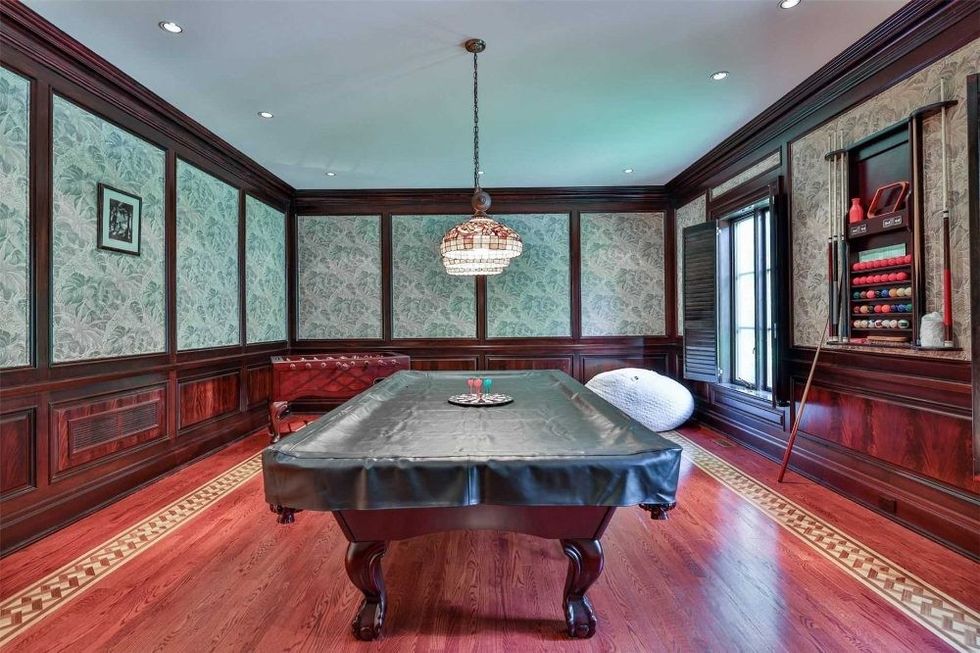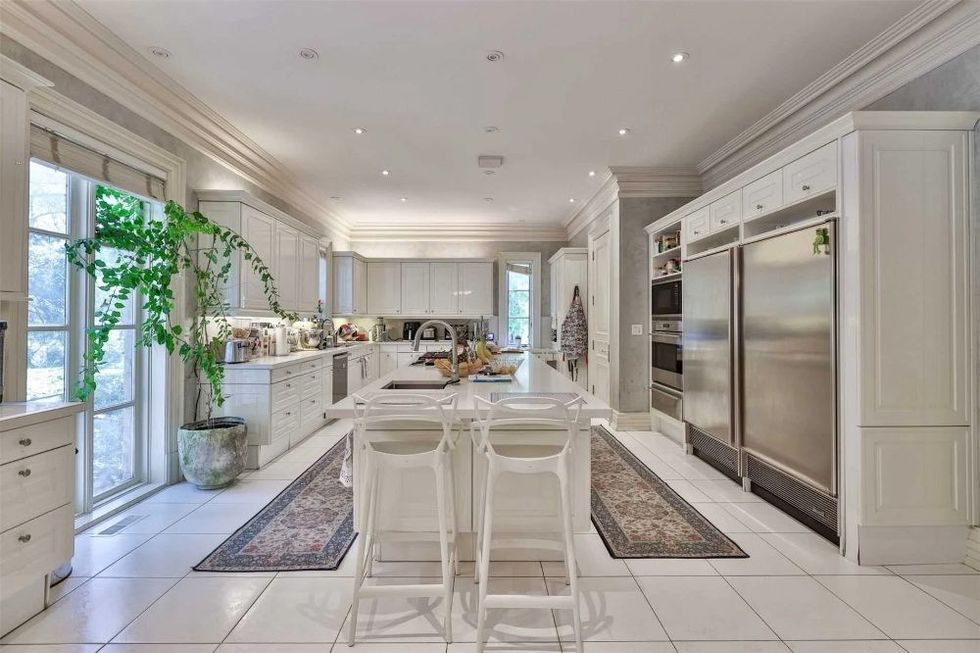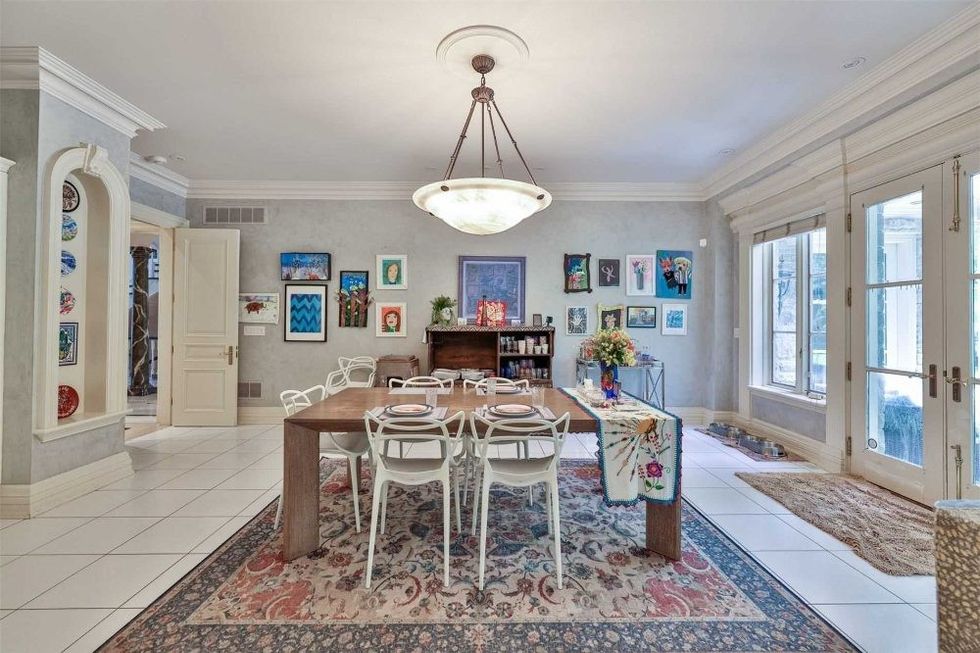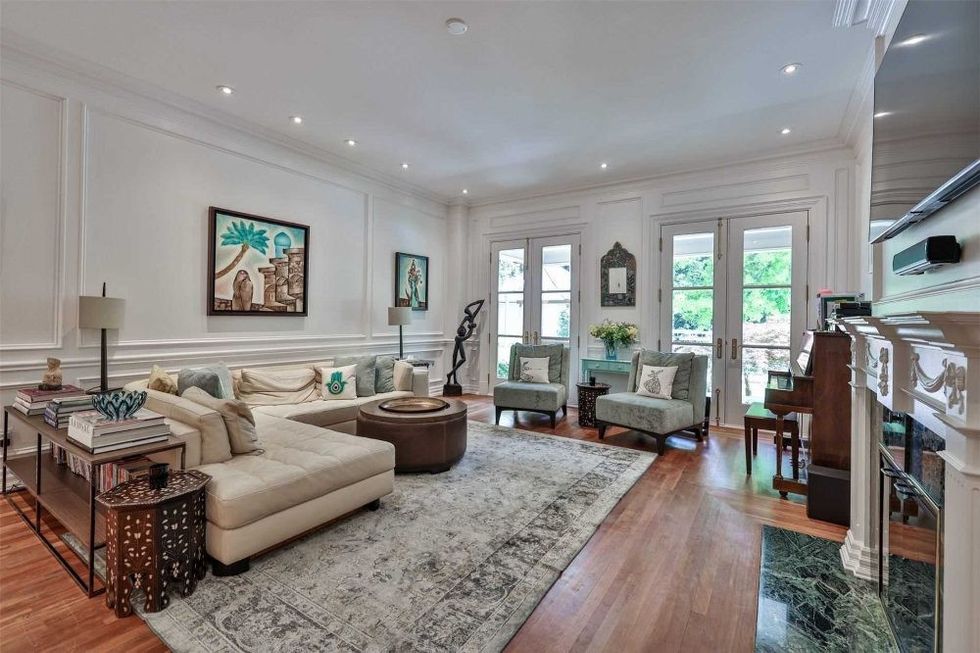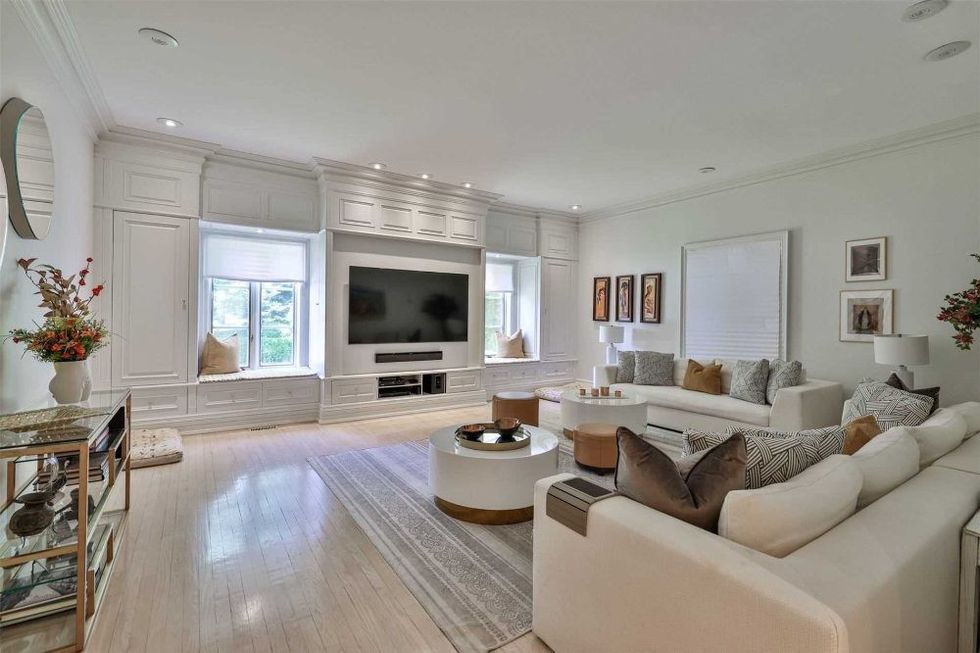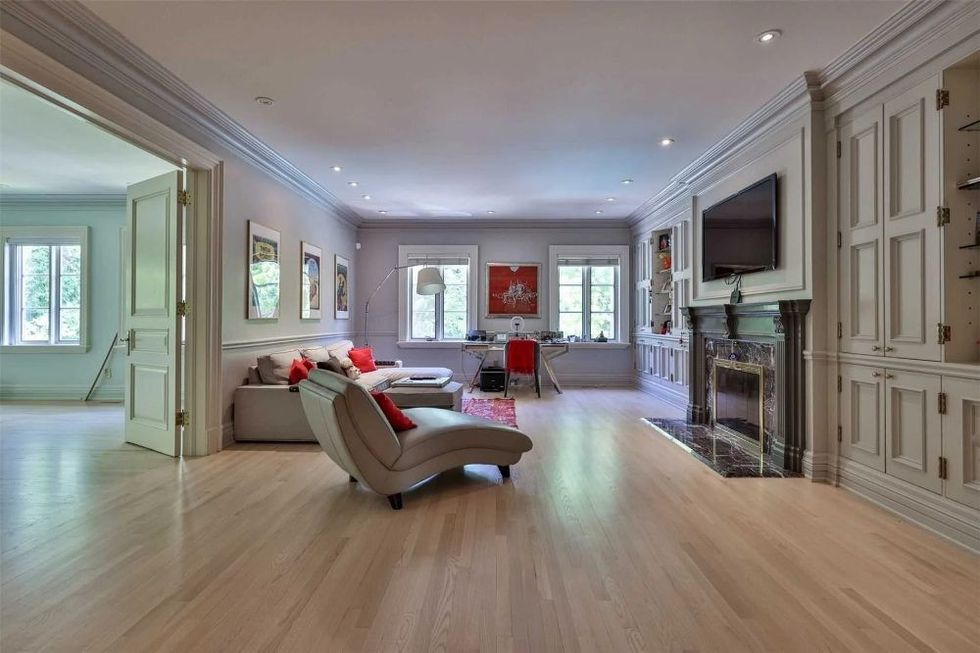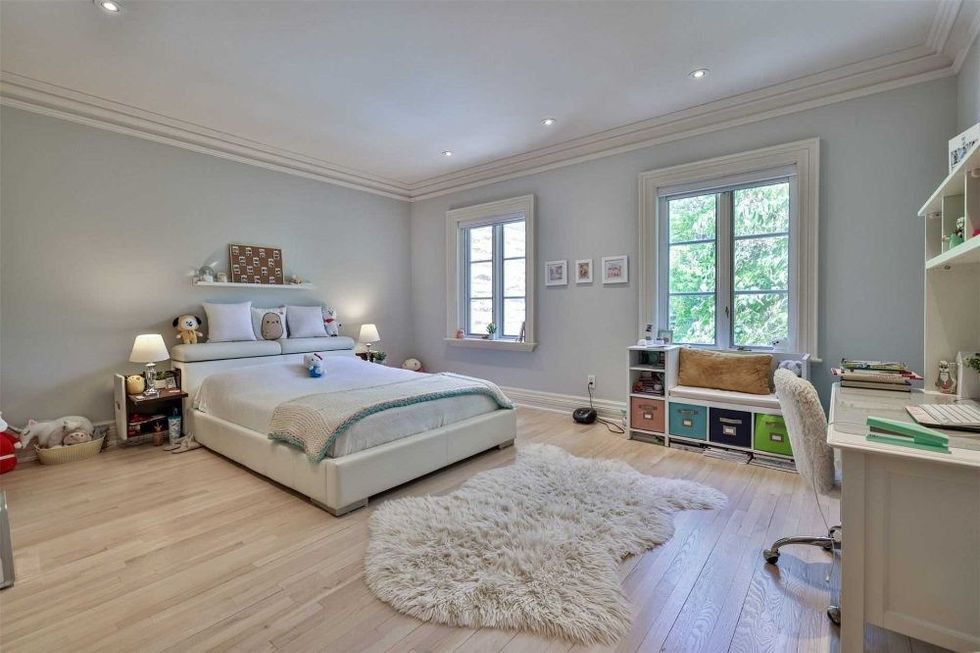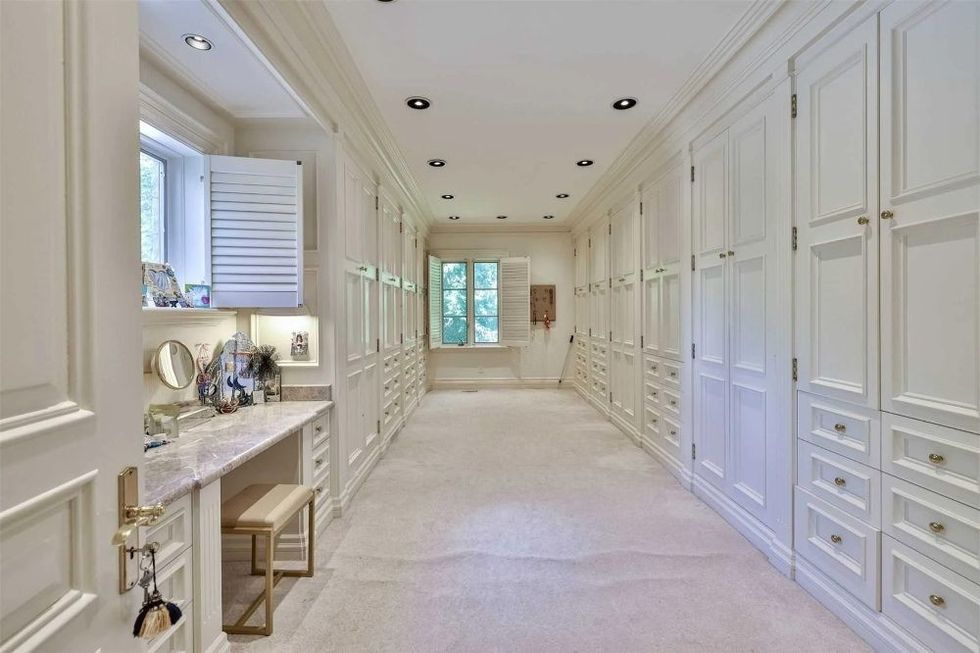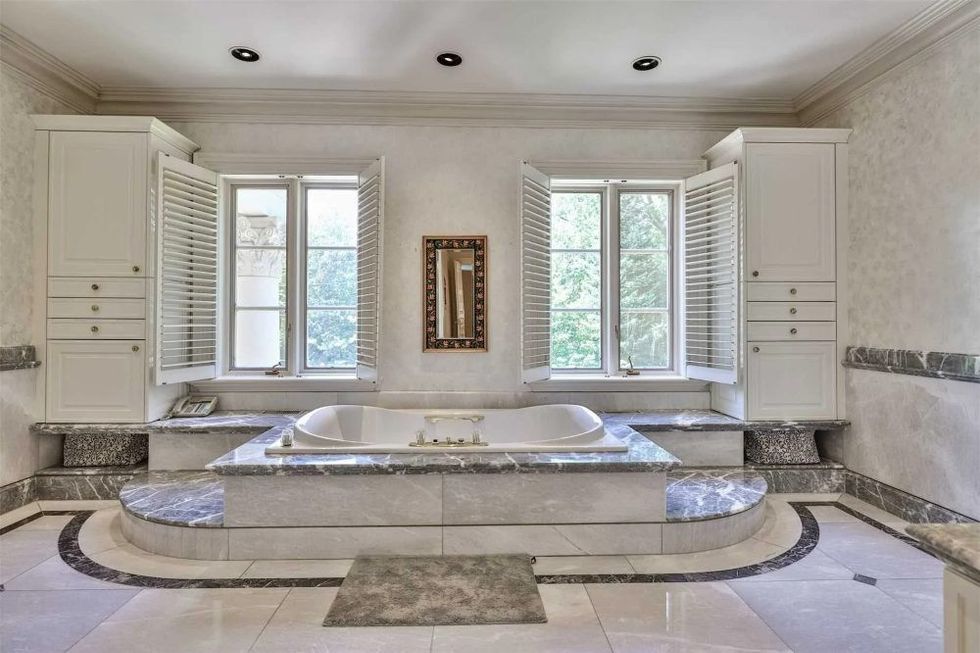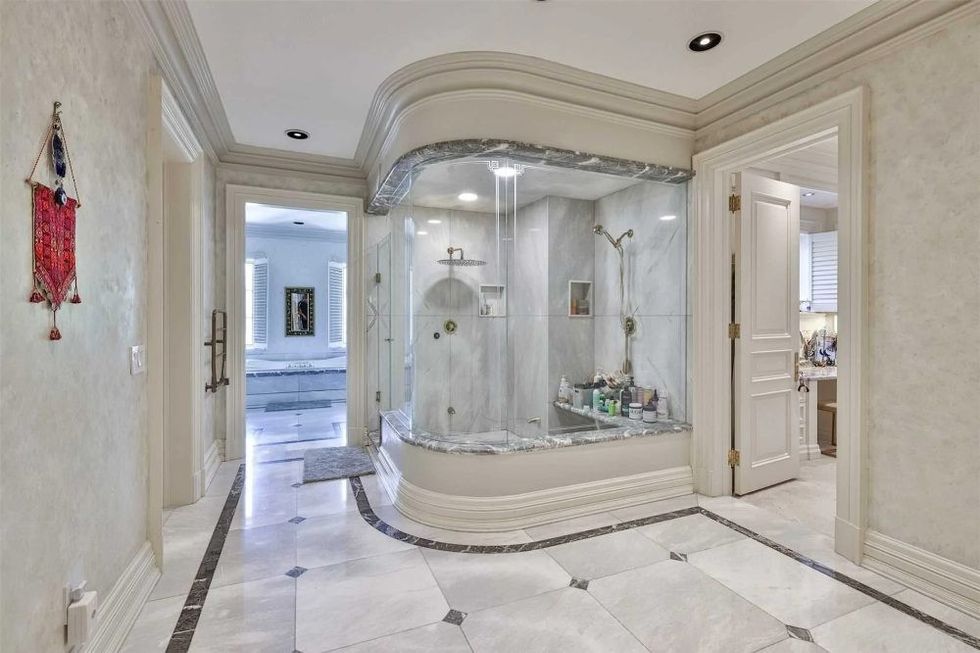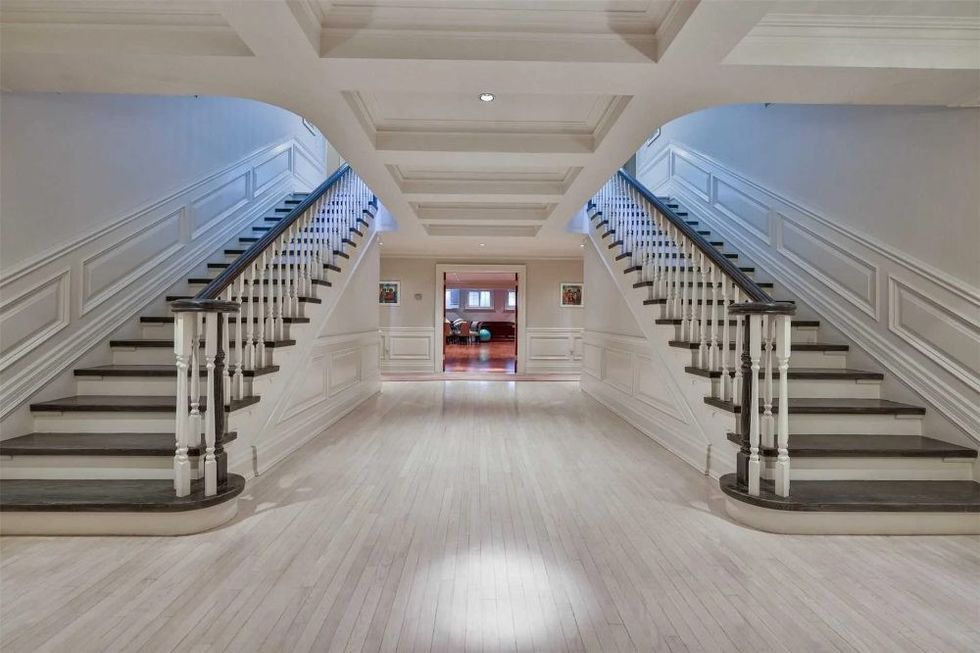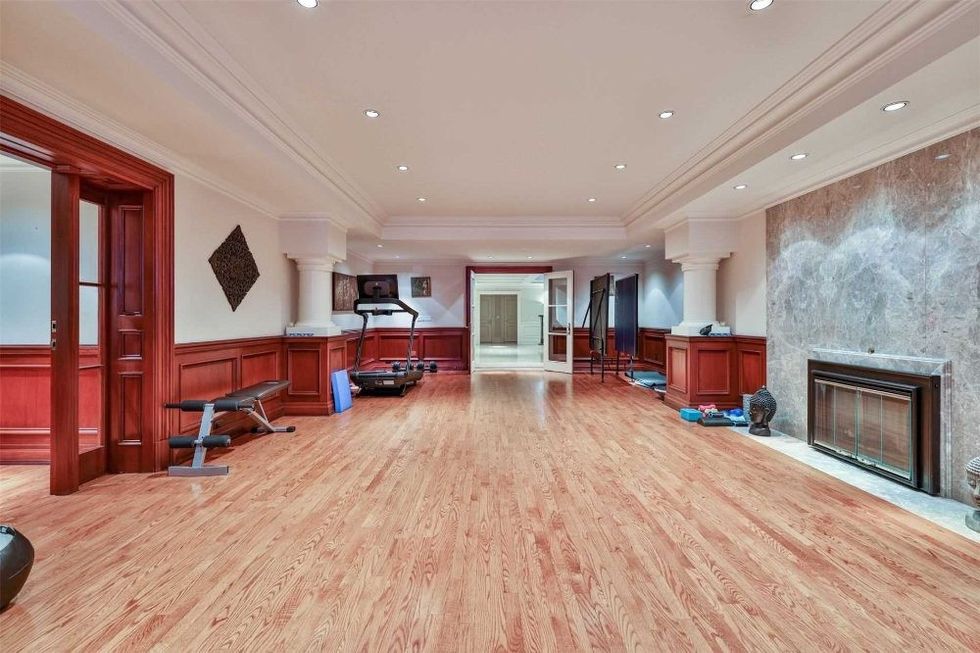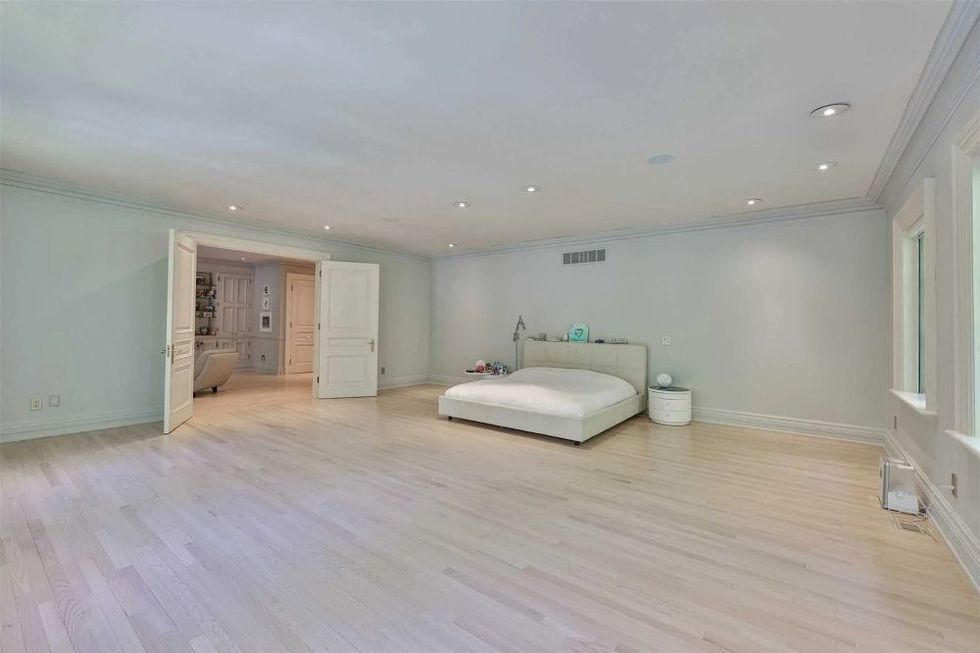 Laura has covered real estate in Toronto, New York City, Miami, and Los Angeles. Before coming to STOREYS as a staff writer, she worked as the Toronto Urbanized Editor for Daily Hive.
Grade 9 students to get familiar with new schools – Windsor-Essex Catholic District School Board
Finding their lockers, touring their buildings, getting their schedules and meeting their new classmates will be just a few of the activities that Grade 9 students will participate in when they attend high orientation dates scheduled for later this month.
"Grade 9 students are often a little nervous about starting high school, but the experience can be a whole lot easier when they come to an event that's intended to help familiarize them with their new surroundings," said Director of Education Emelda Byrne. "This makes for a much more comfortable first day of school, and for a great start to the new school year."
All WECDSB high schools have orientation days scheduled in August. Below is a list of dates and times.
Assumption College Catholic High School
Aug. 31, 9 – 11 a.m.
Cardinal Carter Catholic Secondary School
Aug. 29, 9:30 – 11 a.m.
Aug. 24, 10 a.m. – 1 p.m.
F.J. Brennan Catholic High School
Aug. 31, 1 – 2:30 p.m.
Holy Names Catholic High School
Aug. 31, 9:30 a.m. – 12:30 p.m.
Aug. 31, 9 – 11 a.m.
St. Joseph's Catholic High School
Aug. 29. 10 a.m. – 12 p.m.
St. Thomas of Villanova Catholic High School
Aug. 25, 9 – 11:30 a.m.
For more information, please contact your high school office.
iOS 16 Beta 5: Battery Percentage Now Displayed in iPhone Status Bar – MacRumors
With the fifth beta of iOS 16, Apple has updated the battery icon on iPhones with Face ID to display the specific battery percentage rather than just a visual representation of battery level. The new battery indicator is available on iPhone 12 and iPhone 13 models, with the exception of the 5.4-inch ‌iPhone 12‌/13 mini. It is also available on the iPhone 11 Pro and Pro Max, XS and XS Max, and iPhone X.

Battery percent has not been present on iPhones that have ‌Face ID‌ because of the lack of space on either side of the notch that houses the TrueDepth camera hardware. The new design adds the specific battery level to the battery icon, providing a better idea of battery status at a glance.
In iOS 15 and earlier versions of iOS, the battery icon shows a visual of the battery level, but it does not provide a specific percent. To get that information, ‌iPhone‌ users need to swipe down into Control Center or swipe over to the Today center view to see the battery widget.
The battery icon changes colors based on the status of the battery, and the color of the ‌iPhone‌'s wallpaper. When charging, for example, the battery icon is green and shows a charging indicator.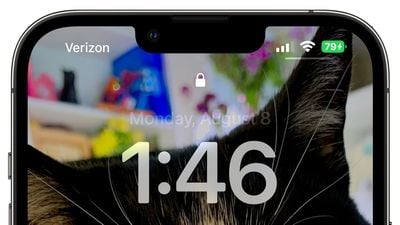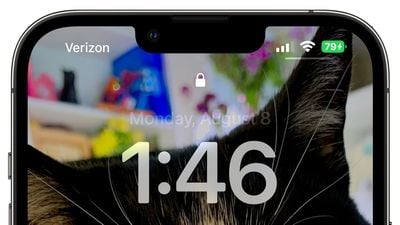 Battery percentage can be toggled on and off in the Settings app in the Battery section. The battery percentage feature appears to be available on most iPhones that have a notch, but it is not an option on the iPhone 12 mini, ‌iPhone 13‌ mini, ‌iPhone 11‌, or ‌iPhone‌ XR perhaps due to space constraints and/or display quality.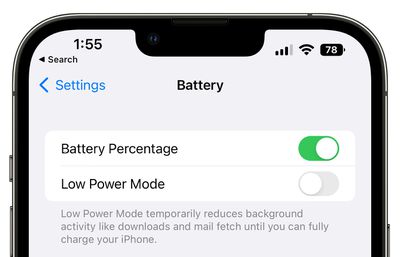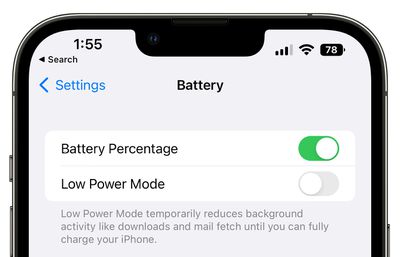 ‌iOS 16‌ beta 5 is available to developers at the current time, and Apple will be releasing a public beta in the near future.
Popular Stories
How to watch Samsung Galaxy Unpacked 2022 in Canada – MobileSyrup
Samsung will hold its next Galaxy Unpacked event today, August 10th, at 6am PT/9am ET.
As usual, we don't know exactly what will be featured there, although it's expected that we'll see the Galaxy Fold 4, Galaxy Flip 4, new Galaxy Watches and more.
Canadians interested in tuning in to the Unpacked 2022 livestream can do so via the Samsung Newsroom, Samsung's website or Samsung's YouTube channel.
It's also worth noting that to coincide with Unpacked 2022, Samsung is offering a $100 e-voucher to use towards your next purchase of any Samsung product. To claim this, you'll need to register through this site and provide some information, including your name, phone number and current device.
What are you looking forward to seeing at Unpacked 2022? Let us know in the comments.