Skype introduces video meetings with no sign-up needed for those wanting a Zoom alternative – TechRadar
Skype has brought in a new type of video call whereby no one has to sign up for an account to join the chat, in a similar convenient vein to Zoom – except in the case of Skype, not even the host needs to sign up for the service, or install anything.
Skype describes the new Meet Now feature as a "hassle-free way to connect" with other folks that doesn't require signing up to any account, or downloading any software. You can simply head over to a web page and start a meeting in a few clicks directly from there, inviting anyone you wish, who can then subsequently join just as easily.
For those who do have the Skype client already installed, you can start the meeting from within the software if you prefer, and obviously easily invite your existing Skype contacts, or equally those who don't have the program installed.
The meeting link doesn't expire, and the video call isn't limited in terms of the functionality available. You get in-line chat and reactions, and the ability to blur the background (if you haven't had time to tidy up your study at home before a meeting, for example). You can also share your screen for work or instructional purposes, and even record the call if you wish (recordings are stored for a period of 30 days).
If you want to fire up a Meet Now session in your browser, head here, or in your Skype client, click the Meet Now button (next to New Chat) in the left-hand sidebar.
Zoom and gloom
As you've doubtless seen, Zoom has experienced a massive surge in user numbers due to the coronavirus lockdown, and folks staying – or working – from home taking advantage of how easy it is to set up meetings with the video conferencing service.
However, this spike in usage has cast a harsh spotlight on Zoom's security, with a lot of worries and question marks over how tight it may be, with various flaws in Mac and Windows security having recently been highlighted.
For its part, Zoom has said it's freezing any product development to focus on tightening up security, with a comprehensive review planned – and its entire engineering team will be working on this.
To compound Zoom's misery, however, it seems like the service's infrastructure is groaning under the weight of all these new users too, as we have recently seen outages in Europe and the US.
So Zoom is struggling to juggle a lot of balls in terms of maintaining service right now, perhaps while applying updates as per the engineering team's instructions, and it seems that Skype wants to capitalize on this by trying to tempt users away from its rival with a similarly easy-to-use and convenient video call offering.
Via Engadget
Oppo confirms a smart TV is on the roadmap as it celebrates 1 year of 5G in China – GSMArena.com news – GSMArena.com
Oppo has been rumored to be developing a smart TV at least since Christmas and we now have some concrete proof of those plans. On its official Weibo page, the company published an infographic celebrating 1 year of commercial 5G efforts in China. We thought that it was 1 November last year when that kicked off, but Oppo may have something else in mind and even so that little discrepancy is beside the point.
Down at the very bottom of the rather long image, there's a stylized depiction of a TV in a grid of pictured existing products.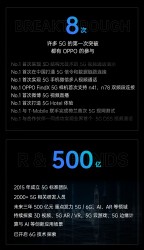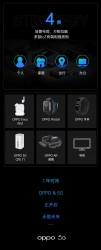 Oppo infographic chopped into more easily digestible pieces, TV in last image
Sister company Realme recently released a couple of smart TVs in India powered by Android TV and featuring Google Assistant. Priced very competitively, they could be a soak test before Oppo's own foray into the field.
Oppo unveiled a set of truly wireless earphones, the Enco W51 the other day. Alongside them, the Oppo Band made a debut as well. Both of these devices are featured there in the infographic next to the TV's placeholder, but the TV itself is yet to make an appearance.
Meanwhile, Nokia of all companies launched a smart TV as well, two days ago too. Apparently, smartphone companies can't afford to not be making TVs anymore.
Head-To-Head: Samsung Galaxy S20 Plus Vs. Apple iPhone 11 Pro Max – CRN: Technology news for channel partners and solution providers
Face Off
To see just how far smartphone features and specs have come in 2020, look no further than two of the latest phones from Apple and its top Android rival, Samsung.
We're talking about Samsung's Galaxy S20 Plus, which launched in March, and Apple's iPhone 11 Pro Max, originally released last fall.
With amazing displays, cameras and performance capabilities, both phones have a lot to offer even the most-demanding users out there.
But which of the two devices is the better fit for you? In the following slides, we compare the Samsung Galaxy S20 Plus vs Apple's iPhone 11 Pro Max on specs and price.
This is the best video game bundle ever – Polygon
The Bundle for Racial Justice and Equality at itch.io is the best video game bundle we've ever seen. That isn't hyperbole. For a minimum of $5 donation you get over "740 works," including some of our favorite games. But what makes the bundle truly special is the purpose: proceeds will be split 50/50 between the NAACP Legal Defense and Educational Fund and Community Bail Fund.
You can donate however much you'd like (naturally, we encourage more than $5 if you have the means) to get games like Oxenfree, Overland, Art Sqool, Wide Ocean Big Jacket, Quadrilateral Cowboy, Gunhouse, and Fortune-499.
These aren't just good games; they're exceptional.
The bundle also includes A Short Hike, one of our top 10 games of 2019, and A Mortician's Tale, one of my favorite games of 2018, which taught me about eco-friendly mortuary services. That one game alone is worth the donation!
Seriously, do not miss this chance to play hundreds of games from some of the most talented independent creators while supporting a vital cause. And once you've grabbed the bundle, read our guide on how to support Black Lives Matter and the protests against police brutality.