Team Canada at Beijing 2022: Day 14 – Team Canada
Here's what you'll want to watch on Day 14 at Beijing 2022.
Curling
Team Gushue will look to bounce back after a tough loss to Sweden in their semifinal. They face the United States in the bronze medal game. The Canadians won their round robin matchup earlier in the Games. Brad Gushue and Mark Nichols are looking to win their second Olympic medals, adding to the gold they won in their last Olympic appearance 16 years ago at Turin 2006.
Long Track Speed Skating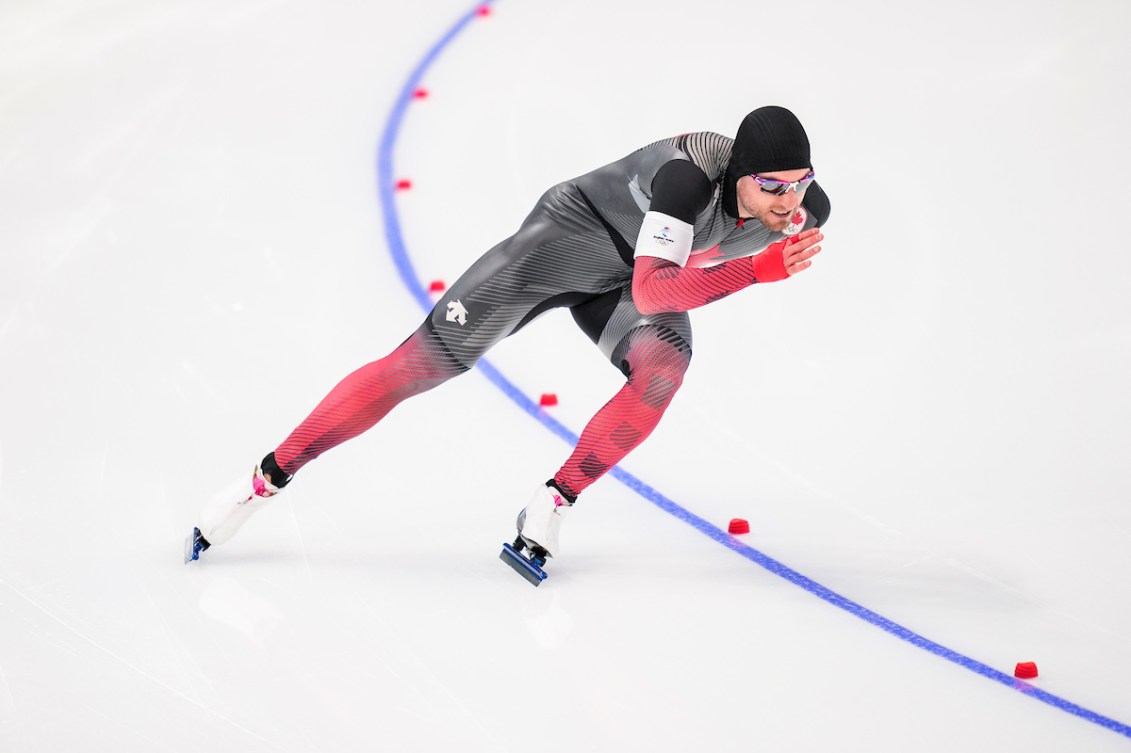 After just missing the podium in the 500m by 0.03, Laurent Dubreuil is back at the Ice Ribbon to compete in the men's 1000m. Antoine Gélinas-Beaulieu and Connor Howe will also head to the start line.
Freestyle Skiing
Three Canadians will compete in the 12-woman final of ski halfpipe. Rachael Karker, who won silver at the 2021 World Championships, was the top Canadian in qualifying, ranking second. Cassie Sharpe comes in as the reigning Olympic champion. Amy Fraser, who was ninth at the 2021 Worlds, rounds out the contingent. All skiers will do three runs with only their single best score counting towards the final results.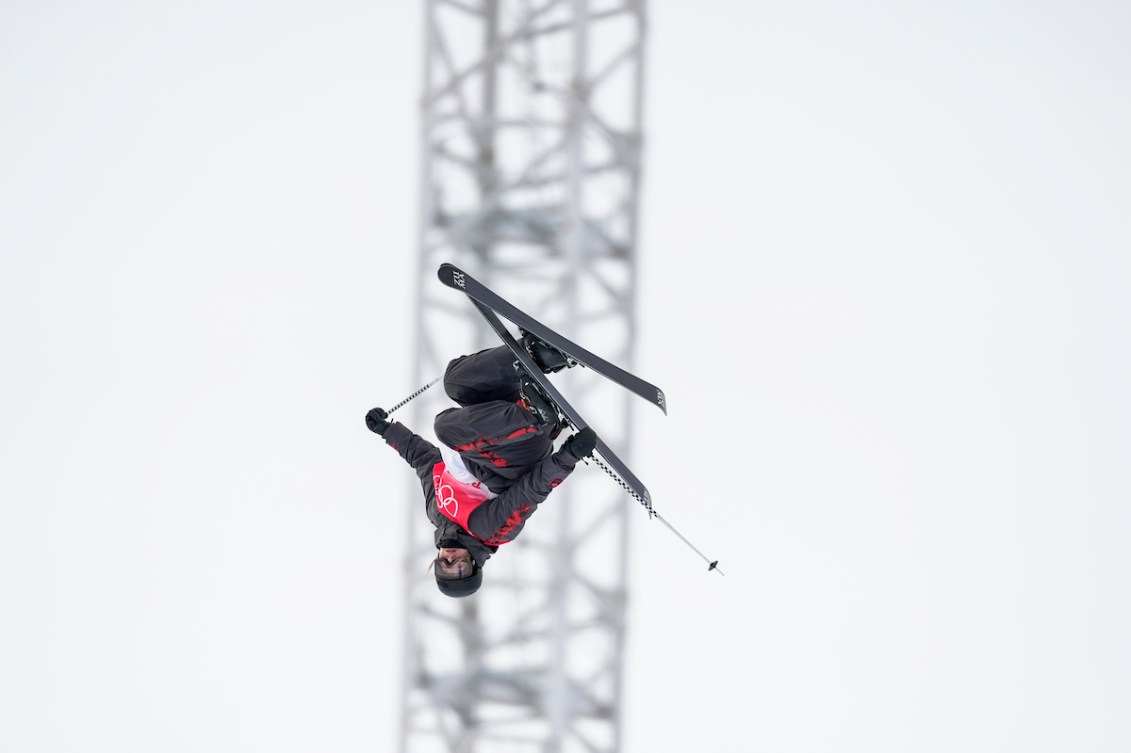 A day after Marielle Thompson's silver in the women's ski cross event, the Canadian men take their shot at the podium. Reece Howden, Kevin Drury, Brady Leman and Jared Schmidt will start their day in the seeding run, which will set the brackets for the 1/8 finals. The top two in each heat will move onto the quarterfinals and the top two in each of those heats will advance to the semifinals. The first two in each semi will race for the medals in the big final.
Bobsleigh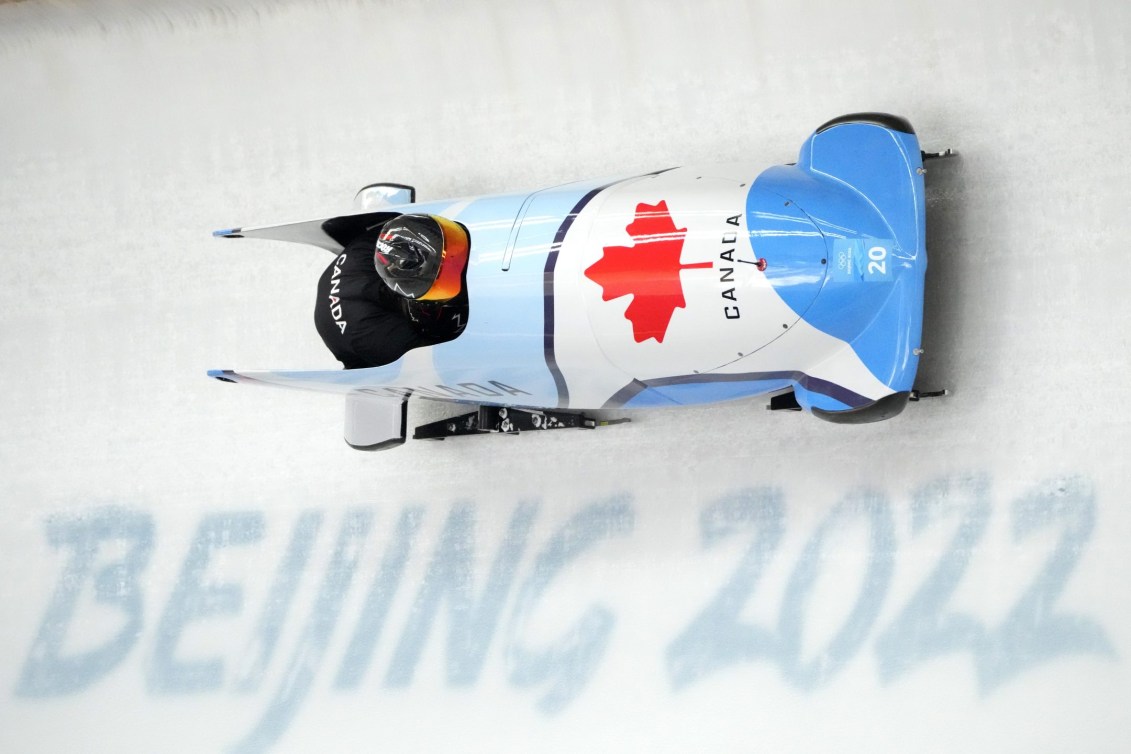 It is the start of the two-woman event with heats one and two. Monobob bronze medallist Christine de Bruin will begin her run towards a second podium in Beijing with brakewoman Kristen Bujnowski, with whom she won bronze medals at the 2019 and 2020 World Championships. Melissa Lotholz will race with Sara Villani and Cynthia Appiah will have Dawn Richardson Wilson in the back of her sled.
Figure Skating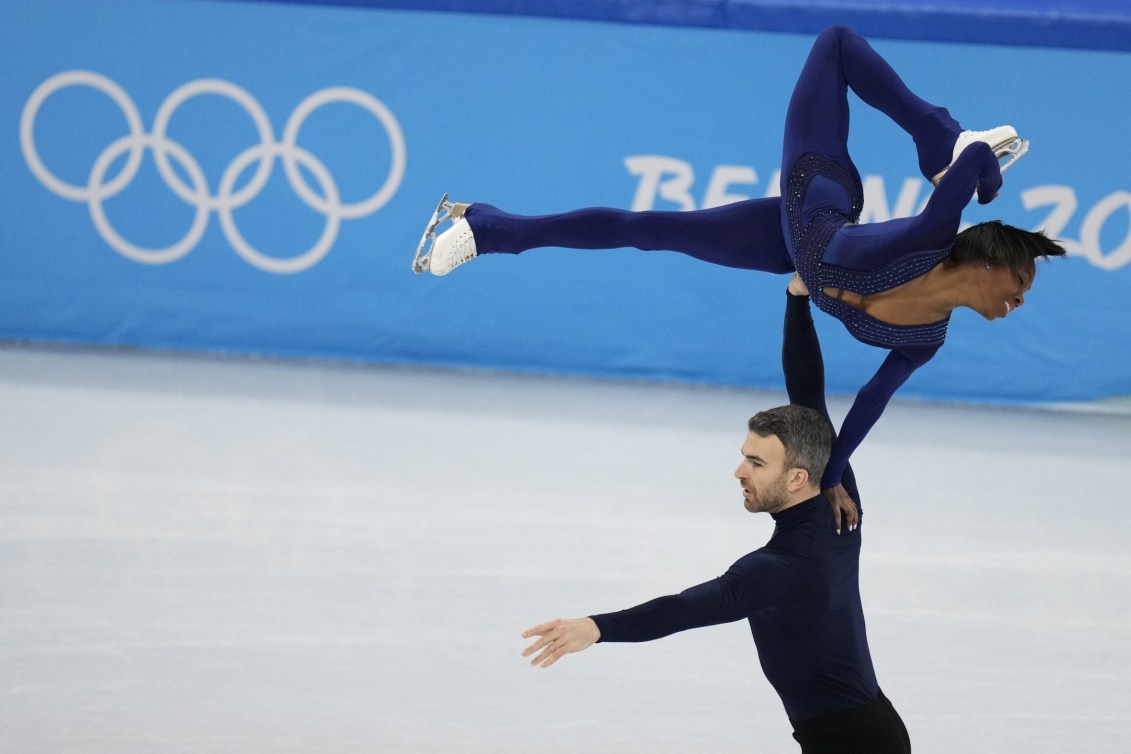 The last event of the Games is the pairs, which begins with the short program. Vanessa James and Eric Radford will skate third in the first flight. Kirsten Moore-Towers and Michael Marinaro will skate first in the second last flight.
Biathlon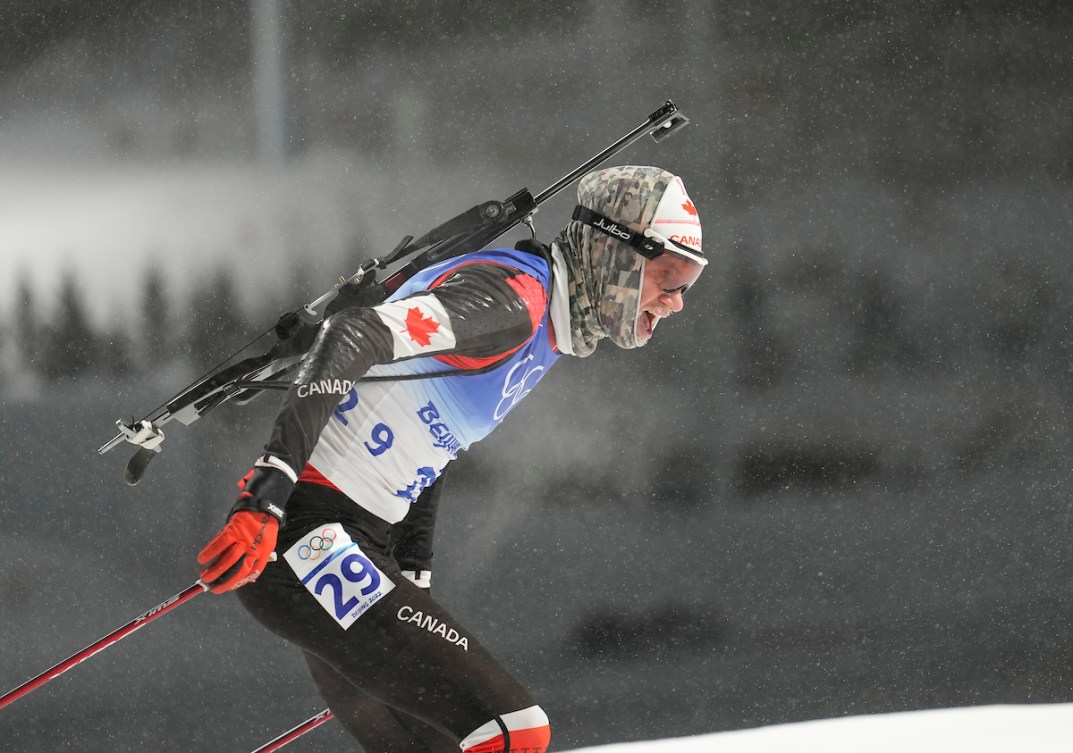 Three Canadians have qualified to compete in the men's 15km mass start. Scott Gow, Christian Gow and Jules Burnotte will be in the 30-man field.
Bedard earns attention, rave reviews at CHL – NHL.com
LANGLEY, British Columbia — Connor Bedard was the center of attention during the 2023 CHL/NHL Top Prospects Game at Langley Events Centre on Wednesday.
The 17-year-old forward with Regina of the Western Hockey League, and projected No. 1 pick in the 2023 Upper Deck NHL Draft, had a bit of a home-ice advantage. He grew up about 30 minutes away in North Vancouver.
"I'll have a good amount of people there," Bedard said before the game. "I think some relatives. Obviously, my sister, my parents and some buddies for sure. I should have a decent crowd."
Tom Bedard, Connor's father, was relishing the rare chance to see his son in person; Regina is a 20-hour drive.
"My wife (Melanie) actually is in Regina with Connor, so she gets to go to a few more games," Tom said. "I get out five or six times a year but it's difficult. It's nice to have things close to home."
It was a good show for family and friends. Bedard had a game-high six shots on goal for Team Red in a 4-2 loss to Team White.
The only people watching Bedard as closely as his family was the opposition.
"Keeping him off the scoreboard, that was kind of a team goal," Team White goalie Scott Ratzlaff said. "Just making sure he's always covered, making sure we've got eyes on him. It was good."
There was a fair amount of physical play aimed at Bedard, including Team White defenseman Lukas Dragicevic taking a cross-checking penalty against him 20 seconds into the first period. Bedard also had a game-long, trash-talking conversation with Team White defenseman Oliver Bonk.
The frustration led to Bedard taking a penalty for cross-checking Bonk at 16:30 of the third. Bonk said the back-and-forth wasn't anything malicious, more about the respect for Bedard's ability to take over a game.
"He's the best [2005-born player] in the world right now," Bonk said. "It was good to get him off the ice for two minutes for our guys."
Bedard (5-foot-10, 185 pounds) is used to physical play and won't shy away from it. He was a presence in front of Team White's goal on most of his shifts and had no problem battling in all areas of the ice.
"It's hockey," Bedard said. "It's competitive and you're allowed to hit so you've always got to expect that. It's a contact sport and you're going to get hit and you're going to give hits. That's part of it and it was good."
Despite the physical play, Bedard still displayed his game-breaking ability. With Team Red on the power play in the first period, he wheeled through the high slot and fired a shot on net that Ratzlaff saved. Midway through the second, Ratzlaff had to make a spectacular pad save to stop Bedard at the net on a give-and-go with Zach Benson.
"The goalies played well and obviously it would have been nice to see a few go in, but it didn't happen," Bedard said.
Ratzlaff also plays in the WHL, for Seattle. Though it was his first time facing Bedard in a game, he knows exactly what he's capable of doing.
"He's just so dynamic, and he's just good from anywhere," Ratzlaff said. "You think, 'Oh, I've got to commit because he's going to shoot,' and then he makes a pass backdoor right on the guy's tape. So, I think just being ready for anything because he's just so good and just patient with the puck so he can really create, turn nothing into something."
Bedard said his focus now returns to Regina, where he leads the WHL in goals (39), assists (42) and points (81). Since being held off the score sheet in the season opener, he has a point in 32 straight games. He's No. 1 in NHL Central Scouting's midterm ranking of North American players presented by BioSteel and almost a certainty to hear his name called first at the 2023 draft at Bridgestone Arena in Nashville on June 28.
"When you look, you can see his similarities with his quickness, offensive smarts, that go up to the Connor McDavid level, but then just the pure substance and overall makeup of his game is reminiscent of Sidney Crosby," said Dan Marr, vice president of Central Scouting. "He's right up there with those players that are going to be all stars and win a lot of hardware moving forward."
Bedard has said the draft is something he'll worry about down the road. Now that all the attention from the Top Prospects Game has passed, he's focused on helping Regina reach the WHL playoffs.
"I want to win in Regina," he said. "We've been playing well of late, [won] four of the last five, so we want to keep that going and I'm excited to get back and get to work."
—
Listen: New episode of NHL Draft Class
Greig steals the show in NHL debut for Senators as team puts focus on future – Sportsnet.ca
* public_profileBlurb *
* public_name *
* public_gender *
* public_birthdate *
* public_emailAddress *
* public_address *
* public_phoneNumber *
Still affected by carjacking, Mitch Marner speaks out on mental health – Sportsnet.ca
* public_profileBlurb *
* public_name *
* public_gender *
* public_birthdate *
* public_emailAddress *
* public_address *
* public_phoneNumber *