The latest news on COVID-19 developments in Canada – The Record (New Westminster)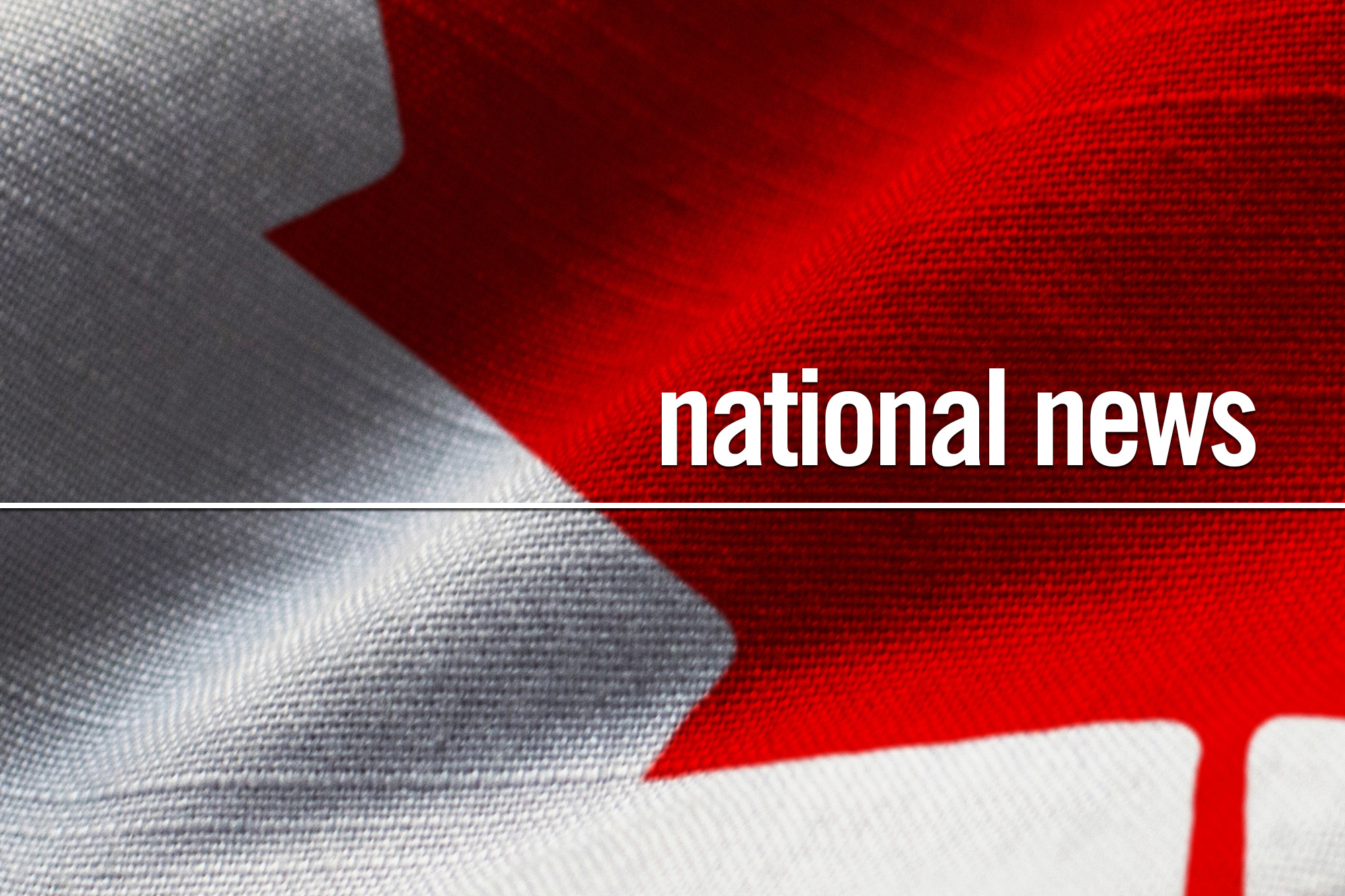 The latest news on COVID-19 developments in Canada (all times Eastern):
11:00 a.m.
Ontario has set yet another single-day high for COVID-19 cases in the province.
The 3,363 new diagnoses reported today is just slightly above the previous record of 3,328 logged on Thursday.
Ontario also recorded 2,476 new cases from New Year's Day, when it did not release new data.
The province recorded 95 new deaths in the two days since its last report.
—
This report by The Canadian Press was first published Jan. 2, 2021.
The Canadian Press
More than 100 Canada Post employees at Mississauga facility test positive for COVID-19 – CTV Toronto
TORONTO —
More than 100 employees of a Canada Post facility in Mississauga have tested positive for COVID-19 so far this month.
The Crown corporation confirmed Wednesday that there had been 121 cases at its Dixie Road location.
Public Health has confirmed that Canada Post is able to maintain its operations. Any employees who do test positive will leave the workplace and self-isolate," Canada Post said in a statement.
According to the Crown corporation, more than 4,500 employees are working in mail processing, technical services, transportation, casual and administration at the facility.
Canada Post noted that Peel Public Health had also directed them to test one shift of employees at its Gateway East facility for the novel coronavirus. Testing began on Tuesday.
"There has been full compliance of workers with this directive. And the union supports this plan," Qaiser Maroof, president of the Canada Union of Postal Workers (CUPW) Toronto Local 626.
He said 23 workers at the Gateway East facility tested positive for COVID-19.
"CPW continues to pressure Canada Post corporation to share the latest information with us, investigate and correct situations which could lead to workplace transmission and do so everything possible to assure the public safety and the health and safety of our workers at Canada Post," he said.
"Peel Public Health investigates every COVID-19 positive case. If there is a potential workplace exposure, we work with the case to identify contacts and with the employer to ensure that they are doing what they can to prevent any future workplace exposure," said Dr. Lawrence Loh, the region's medical officer of health, in a statement.
Loh added details of an investigation will only be disclosed if there is a risk to a broader public.
Outbreaks at workplaces show the need for paid sick leave for workers, Mississauga Mayor Bonnie Crombie said at a news conference on Wednesday. There had been 2014 workplace outbreaks since the pandemic, with 60 per cent reported in manufacturing, warehouse, and food processing.
"In total, over 1500 workers and people have contracted COVID-19 through a workplace outbreak. And we know that workplace outbreaks ultimately lead to more households and communities spread," she said.
On Wednesday, the city council approved a motion by Crombie requesting the provincial and federal governments "fund necessary policies to provide adequate paid sick leave benefits." A similar motion was passed in December.
"It's simply unacceptable that we continue to ask our essential workers who are keeping our economy running to choose between going to work sick to keep food on the table or lose income while they self-isolate.
"I may sound like a broken record. But when it comes to this issue, I will keep saying it again and again. Paid sick leave needs to be part of our continued and shared response to this pandemic," Crombie said.
Loh echoed the mayor's sentiments, saying paid sick leave will ensure that transmission spread does not happen at workplaces.
"Paid sick days can help workers stay home and self-isolate if they are sick," he said.
"We certainly know that manufacturing distribution warehouses, these are high-risk sectors for us to see workplace outbreaks. And so certainly, this really drives home the message that we've been saying all along for our essential workers in our community. Ultimately, there is no lockdown or shut down and they are ultimately still out there, making sure that there's packages delivered and food on the table."
Crombie noted that cases in the region are plateauing, which she says is encouraging news.
However, she urged residents to continue following public health measures.
"I'm very hopeful that we are over the large spike in cases that we saw recently due to holiday shopping and holiday gatherings," the mayor said.
"But this doesn't mean for a second that we can get complacent. We have to remain vigilant. The reality is that our hospitals remain in a precarious situation."
While Trillium Health Partners saw a decline in hospitalizations since last week, Crombie said patients continue to be transferred to other regions.
Loh believes next week is a critical turning point in the region's fight against the virus.
"What we are seeing now shows the lingering impact of the holidays. And what we do now will decide what our cases will look like at the end of January and ultimately what our hospitals will be coping with through February," he said.
More than 20,000 doses have been administered to health-care employees, essential workers and residents and staff of long-term care and retirement homes in Peel Region. With the Pfizer vaccine slowdown, that means preventing the further spread of the virus remains "in all our hands," Loh said.
"All of this is needed to drive numbers down to see our community succeed into the summer and to keep COVID rates under control while we push our vaccine coverage up."
Alberta premier suggests Canada impose trade sanctions if U.S. refuses to discuss Keystone XL decision – CBC.ca
Alberta Premier Jason Kenney said U.S. President Joe Biden's decision to revoke the permit for Calgary-based TC Energy's Keystone XL pipeline was a "gut punch," characterizing it as a direct attack on the trade relationship between the two countries.
"Sadly, [this is] an insult directed at the United States's most important ally and trading partner," Kenney said during a press conference held Wednesday.
Kenney said he was calling on Prime Minister Justin Trudeau to sit down with the new administration, suggesting that the federal government impose trade and economic sanctions should those efforts be refused.
"Canada is part of the solution to the energy transition, but today's decision was made without giving Canada the chance to make that case," Kenney said.
WATCH | Alberta Premier Jason Kenney reacts to Keystone decision:
Premier Jason Kenney responds to U.S. President Joe Biden's move to revoke the permit for the Keystone XL pipeline, calling it, "an insult directed at the United States's most important ally and trading partner." 1:55
Prior to Kenney's comments, both Trudeau and Canadian Ambassador to the United States Kirsten Hillman indicated that while disappointed with the decision, they were resigned to live with it.
"While we welcome the president's commitment to fight climate change, we are disappointed but acknowledge the president's decision to fulfil his election campaign promise on Keystone XL," Trudeau said in a statement.
Biden revoked the permit for the $8-billion pipeline via executive action a few hours after being sworn in as the 46th U.S. president Wednesday.
"I'm proud of today's executive actions, and I'm going to start by keeping the promises I made to the American people," Biden said from the Oval Office.
Biden's revoking of the permit was part of a series of executive orders aimed at tackling climate change that also included re-entering the Paris climate accord.
Biden's 15 executive actions also introduced a national mask mandate and reversed outgoing president Donald Trump's ban on travel from some Muslim-majority countries.
The Alberta government agreed last year to invest about $1.5 billion as equity in the project, plus billions more in loan guarantees. As a result, the Canadian leg of the project has been under construction for several months with about 1,000 workers in southeast Alberta.
Trudeau pledges support for energy workers
In his statement, Trudeau said he had spoken directly with Biden about the project in November, and Hillman along with others in the government had made Canada's case to high-level officials in the administration.
"Workers in Alberta, Saskatchewan and across Canada will always have our support," he said. "Canada is the single-largest supplier of energy to the United States, contributing to U.S. energy security and economic competitiveness, and supporting thousands of jobs on both sides of the border."
Trudeau said his government did welcome the new administration's moves to rejoin the Paris Agreement and the World Health Organization, and to temporarily suspend oil and natural gas leasing in the Arctic National Wildlife Refuge.
Conservative Party Leader Erin O'Toole called the cancellation of the pipeline "devastating."
"We need to get as many people back to work, in every part of Canada, in every sector, as quickly as possible. The loss of this important project only makes that harder," O'Toole said in a statement.
"Justin Trudeau should have done more to stand up for our world-class energy sector and the men and women who depend on it to provide for their families."
TC Energy says it's considering its options
In a statement released Wednesday morning, TC Energy said it was disappointed in the move and warned it would lead to the layoffs of thousands of unionized workers.
"TC Energy will review the decision, assess its implications and consider its options," the statement reads. "However, as a result of the expected revocation of the presidential permit, advancement of the project will be suspended."
The company said the decision would "overturn an unprecedented, comprehensive regulatory process that lasted more than a decade."
The company struck a deal with four labour unions to build the pipeline and has an agreement in place with five Indigenous tribes to take a roughly $785-million ownership stake.
The Progressive Contractors Association of Canada said in a news release it is disappointed that Biden is "putting politics before reason."
"We're disappointed that the new president has lost sight of the huge economic and strategic advantages of this project," said PCAC president Paul de Jong.
"Pulling the plug on a major project, hours after taking office, is a rocky starting point for re-setting Canada/U.S. relations."
The association, whose member companies employ thousands of Alberta and B.C. construction workers, said the pipeline would have generated as many as 60,000 direct and indirect jobs in Canada and the United States.
If completed, the 1,897-kilometre pipeline, first announced in 2005, would carry 830,000 barrels of crude a day from the oilsands in Alberta to Nebraska. It would then connect with the original Keystone pipeline that runs to U.S. Gulf Coast refineries.
Canadian producers, who have struggled for years from low prices partly related to sometimes-congested pipelines, have long supported Keystone XL.
In a statement, Suncor Energy said it backed expanding market access to the U.S. through pipelines like KXL, which would provide responsibly sourced oil to U.S. refineries for the benefit of U.S. consumers.
But a Canada Energy Regulator report in November said western Canadian crude exports are expected to remain below total pipeline capacity over the next 30 years if KXL and two other projects proceed, prompting environmental groups to question the need for all three.
Biden signalled plan for months
For months, Biden had said he intended to cancel the project if elected.
Trudeau said he raised the issue with Biden prior to the inauguration and reaffirmed Canada's support for the project.
Hillman said she was disappointed but that Canada would accept the decision.
"We respect that that's the decision he's made," she said. "He had made a commitment during his campaign, and he lived up to that commitment, and I think we have to accept that and move forward."
WATCH | Canadian Ambassador to the U.S. Kirsten Hillman reacts to Keystone decision:
Canada's Ambassador to the United States Kirsten Hillman tells the CBC's Adrienne Arsenault that she "respects" but is "disappointed" by U.S. President Joe Biden's decision to cancel the Keystone XL pipeline permit. 0:47
Greg Anderson, a political scientist at the University of Alberta, says Canadians tend to look at narrow trade conflicts as a sort of barometer for the larger relationship with the U.S. but added "that just isn't the case."
He also says the province faces bigger challenges than the loss of one pipeline.
"I think a lot of Albertans were hoping that maybe this could just kind of slide by and the pipeline would get built," said Anderson.
"But the Keystone pipeline is not the Alberta economy. You know, it's not going to save Alberta or solve Alberta's problems. It might have helped on the margins, but Alberta has bigger fish to fry."
The pipeline has become emblematic of the tensions between economic development and curbing the fossil fuel emissions that are causing climate change.
The Obama administration rejected it in 2015, prompting TC Energy in 2016 to launch a lawsuit and a multibillion-dollar North American Free Trade Agreement claim against the U.S. government.
The company changed course after Donald Trump revived it once he became president four years ago and gave it strong support. Construction has already started in the United States.
TC Energy could now take similar action in order to prevent walking away from Keystone XL empty-handed after a dozen years of setbacks, billions of dollars spent and thousands of pages of filings.
Coronavirus: What's happening in Canada and around the world on Wednesday – CBC.ca
The latest:
Health officials throughout the United States are pinning their hopes on U.S. President Joe Biden as they struggle to obtain coronavirus vaccines.
Doses of COVID-19 vaccines have been arriving haphazardly as they make their way from the federal government to their final destinations in counties, cities and hospitals throughout the U.S.
A number of states are reporting they are running out of vaccines, and tens of thousands of people who managed to get appointments for a first dose are seeing them cancelled.
The full explanation for the apparent mismatch between supply and demand was unclear, but last week the U.S. Health and Human Services Department suggested that states had unrealistic expectations for how much vaccine was on the way.
Amazon on Wednesday sent a letter to Biden offering to help by administering vaccines at its facilities.
"We are prepared to leverage our operations, information technology and communications capabilities and expertise to assist your administration's vaccination efforts," Dave Clark, the chief executive of Amazon's worldwide consumer business, said in the letter.
The U.S. Centers for Disease Control and Prevention reported on Wednesday that more than 2.1 million people in the country have now received two doses of the COVID-19 vaccine, up more than 138,000 from Tuesday's number. More than 16 million doses of vaccine have been administered in the U.S. overall, according to the CDC. The country's COVID-19 death toll tops more than 400,000.
San Francisco's public health department said it was likely to run out of the vaccine on Thursday, in part because the state pulled back on administering a batch of Moderna shots after several health workers had a bad reaction.
The county health department received 12,000 doses last week but fewer than 2,000 doses this week, although local hospitals had their own supplies. But Mayor London Breed said she was "ready to celebrate" when Biden takes office on Wednesday, believing there will be more support.
Across the country, New York City Mayor Bill de Blasio said Wednesday that the city had to cancel 23,000 appointments for people awaiting their first dose this week because of inadequate supply. The mayor, who has been sounding the alarm about vaccine shortages for days, said the situation was compounded by a delay in this week's delivery of the Moderna vaccine to the city.
City Health Commissioner Dr. Dave Chokshi said the 103,400 Moderna doses that were scheduled for delivery on Tuesday — 54,200 first doses and 49,200 second doses — were now expected Wednesday and Thursday.
Citing a statewide shortage of vaccine, New York City's police department suspended first-shot vaccinations for its officers.
Biden addresses COVID-19 pandemic
Biden wasted no time addressing the COVID-19 pandemic after his inauguration. One of the first executive orders he signed as president requires masks to be worn and physical distancing measures to be followed in federal buildings, on federal land and by federal employees and contractors — a departure from former president Donald Trump, who often refused to wear one.
The 46th president of the United States is also directing the government to rejoin the World Health Organization.
During his inauguration speech on Wednesday, Biden spoke of the damage done by the global pandemic, calling it a "once-in-a-century virus that silently stalks the country."
The virus, he said, has "taken as many lives in one year as America lost in all of World War Two."
Biden urged people to come together and not "retreat into competing factions."
"My fellow Americans, in the work ahead of us, we're going to need each other," he said in his first address as president "We need all our strength to persevere through this dark winter."
The U.S. is entering what may be the "toughest and deadliest" period of the pandemic, Biden said.
"We must set aside politics and finally face this pandemic as one nation — one nation."
As he stood on stage before a physically distanced crowd, Biden asked people to join him in a prayer for all those who have died as a result of COVID-19.
"Those 400,000 fellow Americans — moms, dads, husbands, wives, sons, daughters, friends, neighbours and co-workers — we'll honour them by becoming the people and nation we know we can and should be."
– From The Associated Press and CBC News, last updated at 5:30 p.m. ET
---
What's happening in Canada
As of 3:45 p.m. ET on Wednesday, Canada had reported 724,326 cases of COVID-19, with 68,923 cases considered active. A CBC News tally of deaths stood at 18,427.
Vaccine distribution remained a concern in several provinces as supplies ran low and federal officials worked to answer questions about when new doses would arrive.
Canada won't be getting any Pfizer-BioNTech coronavirus vaccines next week and will be getting 50 per cent fewer than expected over the next month, officials said Tuesday, prompting the leader of Canada's most populous province to ask U.S. president-elect Joe Biden to share a million doses from Pfizer's Michigan plant.
Maj.-Gen. Dany Fortin, who is leading Canada's logistical rollout and distribution of vaccines, called it a major reduction but said Pfizer is still expected to meet its contractual obligation to ship four million doses to Canada by the end of March.
Doug Ford, the premier of Ontario, Canada's most populous province, said he's angry. He asked Biden to help Canada out, noting there's a Pfizer plant in Michigan.
"Our American friends, help us out," Ford said. "You have a new president, no more excuses. Help us out."
In measured comments on Wednesday, health officials in Manitoba said the reduction will not lead any vaccine appointments to be cancelled. It has reduced its vaccination goal to 1,496 per day in Februrary, down from 2,500 doses per day.
In Ottawa, Indigenous Services Minister Marc Miller says the federal government is working with the provinces to prioritize vaccinating Indigenous people against COVID-19.
Miller told a news conference in Ottawa on Wednesday that there is a need to distribute COVID-19 vaccines to Indigenous people living both on reserves and in urban centres.
He said he has been concerned that the federal government is not able to vaccinate Indigenous people living off-reserve, where the provinces provide heath services.
"This is the case with respect to Métis populations," Miller said, noting that that's also the case for First Nations people living off reserves, as well as for Inuit people.
"This is a particularly acute issue and challenge when we're talking about the deployment of the vaccine," he said.
Ottawa is doing "quiet work" with the provinces, he said, to prioritize vaccinating Indigenous people living off-reserve.
In a news release on Wednesday, Indigenous Services Canada said there have been 89 COVID-19 cases and 15 deaths in long-term care homes in Indigenous communities on reserves.
The number of COVID-19 active cases in First Nations communities reached an all-time high this week with 5,571 reported cases as of Tuesday.
Officials with Nunavut's Department of Health met a passenger on an inbound flight to Iqaluit on Wednesday. The individual received a positive test result for COVID-19 after taking off from Ottawa.
"The passenger is asymptomatic and doing well. As a precaution, the individual will be taken to Qikiqtani General Hospital and isolated," Dr. Mike Patterson, Nunavut's chief public health officer, said in a statement. "A followup COVID-19 test will be performed to rule out the possibility of a false positive. We are expecting the test results later this afternoon."
The rest of the passengers — approximately 100 people — will be kept at the airport until the test results are back, according to the statement.
Yukon Premier Sandy Silver announced the territory has no active cases of COVID-19 in the territory's weekly briefing, down from six active cases last week. He praised residents' vigilance and collective efforts and said they are "clearly working."
Ontario reported 2,655 new cases of COVID-19 on Wednesday and 89 additional deaths, bringing the death toll in the province to 5,568. The number of people hospitalized with COVID-19 stood at 1,598, with 395 in intensive care units, according to a provincial dashboard.
Saskatchewan reported 234 new cases of COVID-19 and four new deaths on Wednesday.
Manitoba reported six new deaths and 154 more cases of COVID-19 on Wednesday, though health officials said case numbers are headed in the right direction overall. The province also announced the release of a new online dashboard to provide information about its immunization campaign. Officials are expected to announce the loosening of some pandemic restrictions on Friday.
Quebec on Wednesday reported 1,502 new cases of COVID-19 and 66 additional deaths, bringing the provincial death toll to 9,208. Figures published by the province on Wednesday showed a slight decrease in hospitalizations, with 1,467 COVID-19 patients in Quebec hospitals including 216 in intensive care.
The update comes a day after Premier François Legault called on the federal government to ban all non-essential flights to Canada. Legault said he's worried that people travelling to vacation destinations will bring back new variants of COVID-19.
Public health officials in New Brunswick, meanwhile, reported 31 new cases of COVID-19 on Tuesday and one additional death from the disease.
"We have never been in a situation like this since pandemic began," Premier Blaine Higgs said Tuesday. "I cannot stress enough that this is a critical moment…. Stay home as much as you possibly can and avoid interacting with people outside your household bubble."
As of midnight Tuesday, the Moncton, Saint John and Fredericton regions were set to join the Edmundston region at the red level of the province's COVID-19 recovery plan.
Nova Scotia reported three new cases and one new death Wednesday. The total number of COVID-19 cases in the province is 1,564.
Here's a look at what else is happening with COVID-19 across the country:
– From CBC News, The Canadian Press and The Associated Press, last updated at 4:15 p.m. ET
---
What's happening around the world
WATCH | 'The world was not prepared,' says WHO interim pandemic report:
As the coronavirus pandemic continues to ravage the world, the World Health Organization released an interim report on lessons learned. And it's not flattering toward the WHO itself, China or even Canada. 2:00
As of Wednesday evening, more than 96.6 million cases of COVID-19 had been reported worldwide, with more than 53 million of those considered recovered or resolved, according to a database maintained by Johns Hopkins University. The global death toll stood at more than two million.
In the Americas, five trucks carrying oxygen from Venezuela have arrived at Manaus, a city of two million people in the Brazilian rainforest where the local health system has collapsed amid a devastating second wave of COVID-19 and a severe shortage of oxygen for breathless patients.
Venezuela's consul in Manaus says the trucks delivered 132,000 litres of oxygen late Tuesday. They came from the state of Bolivar in southern Venezuela and travelled more than 1,500 kilometres to Manaus, the capital of Brazil's Amazonas state.
Venezuelan President Nicolas Maduro announced the move Sunday night. He is a political adversary of Brazilian President Jair Bolsonaro, who has drawn criticism for his handling of the crisis in Manaus as well as the pandemic in general, which has caused more than 207,000 deaths in Brazil.
Dozens of merchants protested Wednesday in Colombia's capital city of Bogota against the local government's pandemic restrictions. Some protesters carried signs suggesting keeping their businesses closed will make them go bankrupt. The city is set to experience the third weekend in a row under a strict lockdown.
Mayor Claudia Lopez has said the restrictions are in response to an increase in COVID-19 infections and the high occupancy of hospital intensive care units.
Colombia has recorded 1,939,071 COVID-19 cases and 49,402 deaths, according to the latest report from the country's Ministry of Health. Government data shows more than 91 per cent of ICU beds are currently in use.
In the Asia-Pacific region, China's capital Beijing said it will investigate all individuals who entered the city from abroad from Dec. 10 and shut down a subway station after reporting the biggest daily jump in new COVID-19 cases in more than three weeks.
South Korea may secure additional coronavirus vaccines for 20 million people from U.S. drugmaker Novavax Inc., President Moon Jae-in said, according to a statement from the presidential office.
.
In the Middle East, Kuwait has registered its first cases of a more contagious coronavirus variant in two Kuwaiti women who had been in Britain.
The government of Dubai on Wednesday ordered all hospitals to cancel non-essential surgeries for the next month as coronavirus infections surge to unprecedented heights in the United Arab Emirates. For the ninth consecutive day, the UAE shattered its record for new infections, reporting 3,509 cases. Daily infections in the country have nearly tripled since November.
In Africa, Nigeria will seek to procure vaccines that are less dependent on cooling facilities, as more than 2,600 Nigerian physicians have contracted COVID-19 and dozens have died.
In Europe, German Chancellor Angela Merkel warned Germany may need to consider border crossing curbs if other European countries do not act to halt the spread of the coronavirus, particularly its new, more transmissible variants.
The spread of the coronavirus in France could sharply accelerate in the coming months due to the emergence of a more contagious variant, two Paris hospital executives said on Wednesday, raising fears of a third lockdown in the country.
-From Reuters and The Associated Press, last updated at 5:15 p.m. ET