Thinking of a Move? Okanagan Real Estate Tips from a Pro – iNFOnews
It's officially fall and there couldn't be a better time for downsizing or moving on up in residential real estate during the current seller's market.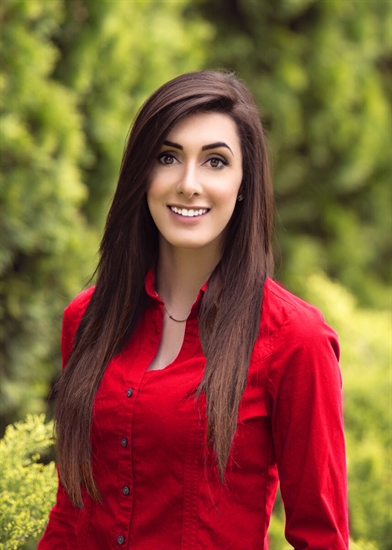 (SUBMITTED / iNFOnews.ca)
According to award-winning Realtor Scarlett Barber, (Personal Real Estate Corporation) RE/MAX Orchard Country in Summerland, the reasons to list now are many.
"It's still a great time to sell. The inventory is low on average and there are many serious buyers out there," said Barber. "Sellers can find serious buyers searching in the cooler months with less competition with other properties on the market. Buyers putting in offers will have more success as there are fewer people just thinking of getting into the market — those who are looking now are those who are motivated to buy."
She added that moving in the off-season is generally easier to get a hold of movers, lawyers, appraisers, or inspectors to make the move even easier to fit within your timeframe. Most people currently wanting to buy are from the local area and can often easily come by for a tour of the listing, but there are still out-of-towners coming in to purchase a home.
For those not quite ready to list their homes, Barber suggests taking some time to make improvements to optimize the return on their real estate investment.
"The offseason is a better time to find trades to work on those repairs to make your house stand out," she said. "Small upgrades can make a huge difference when selling your home: painting, landscaping, put in a hot tub, or get air conditioning at off-season rates."
Other work Scarlett recommends to homeowners includes installing irrigation (installers are less busy) putting in blinds and window coverings, replace the deck (wood prices are falling) and in the weeks leading up to Black Friday it's a great time to find deals and upgrade to new appliances.
"If you are working at home, you will also have an easier time getting trades in to upgrade your home," said Barber.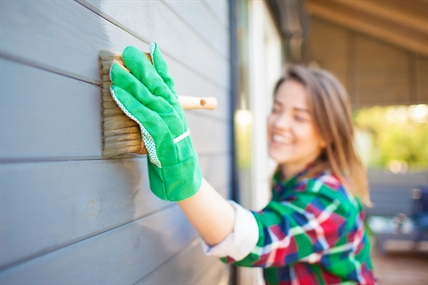 (ADOBE STOCK / iNFOnews.ca)
Personally, Barber's accomplishments in her field have not gone unnoticed, having received a number of prestigious awards, including RE/MAX'S Newcomer of the Year Award in 2018, RE/MAX's 100% Club Award in 2018-2019, RE/MAX Platinum Club Award 2020, and the top two Best of the South Okanagan Favourite Realtor in 2020. She was also featured in the December 2020 edition of Top Agent Magazine which wrote: "…Scarlett has built a thriving business on a foundation of honesty, integrity and host of other factors that have fueled her ascent in the industry."
Born in San Diego, Calif. she has a Bachelor of Arts in Sociology and Political Science degree from the University of Alberta, and a number of other diplomas including criminology, accounting, and editing. Scarlett continues to educate herself in her real estate career, earning numerous designations and certifications to provide advanced real estate services to her clients.
For more information on the South Okanagan real estate market visit Scarlett's website at: sellwithscarlett.com
Sponsored By

Real estate secrets – CBC.ca
Canada has among the highest real estate commission rates in the world.
Our investigation found real estate agents breaking the law by steering buyers from low-commission homes. Hidden cameras caught them in the act.
Watch our full investigation anytime on CBC Gem.
More on this story
Real estate gender splits outdo TSX benchmark – REMI Network – Real Estate Management Industry Network
Women are somewhat more conspicuous in commercial real estate's executive suites and boardrooms than is the average for Canadian companies that disclose such information to regulators and unit/shareholders. A newly released report on diversity disclosure practices in public companies, from Osler, Hoskin and Harcourt LLP, draws findings from 629 companies that revealed the gender breakdowns of their boards and 575 companies that enumerated women executive officers as of July 31, 2021. Results show that women are gaining presence in these top echelons, but are still very much the minority.
"The Canadian public company boards continue to add more women directors at a steady pace. The rate at which women are being appointed this year reached its highest level yet, with women filling 39.1 per cent of the newly created or vacated board seats, a significant increase compared to a rate of 35 per cent last year," observe the report's authors, Andrew MacDougall, John Valley and Jennifer Jeffrey. "Women are making very little progress at the executive officer level. The proportion of women executive officers increased slightly to 18.2 per cent from 17 per cent last year, but is largely unchanged since 2015 (when it was 15 per cent), and only 10.7 per cent of TSX-listed companies have targets for women executive officers (largely unchanged from last year)."
This is the seventh year that TSX-listed companies have provided numbers aligned with the comply or explain rule. It requires venture issuers to report whether they have written policies, procedures and targets for bringing women onto boards and into executive officer roles or to explain why they do not.
Acute absence of visible minorities, Indigenous peoples and people with disabilities
Additionally, beginning in 2020, amendments to the Canada Business Corporation Act (CBCA) expanded the field of designated disclosers to cover all distributing corporations — i.e. to include those that trade on other exchanges inside or outside of Canada — with requirements for separate reports related to visible minorities, Indigenous peoples and people with disabilities. For the first seven months of this year, 318 companies offered data that indicates the modest to miniscule presence of these three additional groups within their top leadership.
Visible minorities filled 6.8 per cent of disclosed board positions, while Indigenous peoples and people with disabilities each accounted for 0.5 per cent. Visible minorities hold executive officer positions at 71 companies, while just eight companies count people with disabilities in their executive offices and a mere two companies have Indigenous executive officers.
The analysis reveals greater evidence of stated intent. More than one third of disclosing companies report that they have written policies committed to expanding the diversity of boards, while "a substantial portion" confirms that diversity is one of the decision-making factors for executive officer appointments. However, for now, companies are more likely to have stated policies pertaining only to women.
"In order to make progress on diversity beyond gender, public company boards will need to change their approach to the identification and appointment of directors from these designated groups," MacDougall, Valley and Jeffrey conclude. "While we acknowledge that issuers must generally rely on executive officers to self-identify as being a member of any of the prescribed designated groups, the low numbers reflected above indicate that there is nonetheless significant room for improvement."
Real estate makes relatively more space for women
Real estate ranks fourth among 13 identified sectors for the percentage of women holding executive officer positions. That's pegged at an average of 2.06 women per disclosing real estate company or 24 per cent of executive officer positions versus an average of 1.69 women per company or 18.2 per cent of executive officer positions across all disclosing companies.
The report cautions that differing approaches to leadership structure and the size of executive ranks can skew sector-to-sector comparisons. "This explains why in the real estate industry, for example, the average number of executive officers is close to the overall average, but women represent a relatively high percentage of the executive officers," it notes.
Accordingly, 3.19 female executive officers per company translates to 23 per cent of such roles in the financial services industry, while 1.72 female executive officers per company translates to 11 per cent of such positions in the energy services sector.
Real estate ranks fifth, tied with consumer products and services, for the 25 per cent female component of disclosing companies' boards of directors. That breaks down to an average of 1.91 women directors per board. Meanwhile, women fill 22.1 per cent of board positions across all disclosing companies, equating to an average of 1.83 women per board.
Real estate companies are also highlighted in the report's best practices section. Artis Real Estate Investment Trust, Dream Impact Trust and Dream Unlimited Corp. are among 10 companies cited for boards of directors with at least 50 per cent female representation.
Canadian Apartment Properties Real Estate Investment Trust (CAP REIT), Killam Apartment REIT, Timbercreek Financial Corp., MCAN Mortgage Corporation., Chartwell Retirement Residences, Melcor Developments Ltd., Melcor Real Estate Investment Trust and Dream Impact Trust are among 22 companies flagged for executive officer contingents of at least 50 per cent women.
Plodders don't always explain lack of action
The percentage of public companies that lack diversity policies and practices continues to shrink, but remains a stubborn to sizeable fraction. As of mid-year 2021, about 67 per cent of disclosing companies have written policies specifically tied to identifying and nominating women board candidates and about 32 per cent have set targets for female board membership. Nearly 83 per cent of companies confirm they take female representation into account when identifying and appointing executive officers, but fewer than 11 per cent have set targets.
Despite the disclosure rule's moniker, MacDougall, Valley and Jeffrey note that a significant minority of companies do not explain their inaction. For example, more than 40 of the 209 companies disclosing that they do not do not have written policies pertaining to the diversity of their boards were silent on the reasons.
Meanwhile, the majority that do not set targets for women on boards or in executive positions, most commonly cite misgivings about how targets could affect selection processes perceived to be based on merit. "Other reasons included the concerns that targets are ineffective and/or arbitrary or are inappropriate when considering the small number of directors on the board," the report summarizes.
Generally, larger companies in the TSX-60 index appear to more proactively pursuing gender balance. For example, 98 per cent report at least two women on their boards and 31.5 per cent have at least five women directors. The number of women executive officers — an average of 3.3 per company, filling 21.6 per cent of disclosed executive officer positions — surpasses the overall average, while 20 per cent of TSX-60 companies have set targets for increasing women's representation.
As with other environmental, social and governance (ESG) initiatives, MacDougall, Valley and Jeffrey hypothesize that institutional investors are helping to push the agenda forward.
"Only two companies in the S&P/TSX Composite Index that reported the number of women on their boards had all-male boards, perhaps reflecting a response to ISS' (Institutional Shareholders Services) decision that, starting in 2022, it would recommend withhold votes on the chair of the nominating committee of such companies if women make up less than 30 per cent of the board and the board has not adopted a 30 per cent target," they state.
Greening federal gov't building portfolio offers CRE 'opportunity' – Real Estate News EXchange
The ongoing pandemic, a quest to green its real estate footprint and a portfolio of buildings nearing the end of their useful lifespans will lead to a major transformation of the federal government's real estate footprint during the next couple of decades.
That was the message from Stéphan Dery, the assistant deputy minister, real property services, for Public Services and Procurement Canada during his annual update on the government's real estate plans at the virtual Ottawa Real Estate Forum this week.
While many of these changes had already started well before the pandemic, Dery said the effects of COVID-19 have accelerated some of the transformations, and the government's owned-building portfolio isn't getting any younger. Decisions on its future are becoming more pressing.
The feds do own a significant portion of the 75 million square feet of space they occupy. Of that portfolio, about 38 million square feet is in Ottawa, Gatineau and the National Capital Region (NCR), and 18 million square feet is leased from private owners.
Dery and PSPC work with 102 departments and agencies which employ about 240,000 people, just over half of them in the NCR.
Any shift in strategy will have wide-reaching implications for commercial real estate owners and operators, from those now leasing space to the feds, to companies wanting to sign government agencies as future tenants, and others hoping to buy aging assets for redevelopments.
"I think what you will see in the next few years is the Government of Canada disposing of large, old high-GHG-emission assets and replacing those assets by either new space that is leased, that is carbon neutral, or old space that is modernized and carbon neutral," Dery told the CRE executives attending the online interview conducted by Nathan Smith, senior vice-president at the Cushman & Wakefield Ottawa office.
L'Esplanade Laurier could be sold
He offered the example of L'Esplanade Laurier, a complex including two 23-storey office towers connected by a podium, with three levels of underground parking in downtown Ottawa.
"I can see L'Esplanade Laurier in the next four, five or six years being on the market for the private sector either to redevelop it into apartments/condominiums, or redevelop it for office space, a hotel, whatever the private sector and the city will need at the time," Dery said.
"These large assets that are at the end of their useful lives, we are going to be looking to dispose of them."
The message was clear for firms looking to do business with the government, which has committed to reducing its greenhouse gas emissions by a minimum of 40 per cent by 2030. Real estate will be a major contributor.
"A lot of our inventory is old . . . it's significant GHG emissions. So we are really looking for the next inventory, where we are going, to make these buildings, either leased or old, carbon neutral. It's quite important to us," Dery said.
"In 2030, 75 per cent of our lease(s) will have to be carbon neutral."
As for how much space the government will occupy, Dery said current projections are to continue down the path to cut 30 per cent of its footprint.
Feds remain committed to smaller footprint
"Our portfolio plan says that over the next 25 years, we are thinking about reducing our footprint by 30 per cent or more depending on the outcome of COVID. It might be accelerated, but it's not something that is going to be done overnight."
Smith noted, however, if the government does shed aging real estate in favour of leasing newer, more environmentally friendly space, that could actually offer an opportunity for the CRE sector.
"When we talk about a 30 per cent reduction in your space over a 25-year horizon, people in the room would start to get nervous. Is public works going to significantly downsize their lease portfolio?" Smith asked.
"I would say it's probably an opportunity for growth in your lease portfolio as you exit some of these Crown-owned assets."
Dery left all options open, but reinforced his earlier comments about greening the portfolio. He wanted the message to be "quite clear" – this is where the opportunity will be.
"I know that really today, none of our lease would meet that (GHG) criteria in Gatineau, Ottawa and (the NCR). So we have an opportunity here.
"If you are a landlord, an owner, an investor, and you want to keep leasing space to the Government of Canada, just think about that. Seventy-five per cent of new leases or renewals in 2030 will have to be carbon neutral."
The process has already started, with the disposal of several aging federal buildings in the NCR. In 2019, it was announced the feds will lease 158,000 square feet at a new eight-storey office building being constructed at the carbon-neutral Zibi development straddling Ottawa and Gatineau.
The government is also looking to develop a 1.6-million-square-foot office campus on land it owns at 599 Tremblay Rd. in East Ottawa, working with a developer on a land-lease basis.
Return to office and potential vacancy
Dery touched on a number of other points during the wide-ranging, half-hour presentation.
On current lease renewals, he said the government is looking at shorter time frames for properties it renews, but so far it has not made significant space reductions.
"We know that space may be used differently, but we'll need space. So over the last 18 months, the COVID period, we have approximately renewed 100 leases, totalling 3.2 million square feet in the National Capital Region," Dery said.
"If it's going to reduce, it's going to reduce over time. It's not something that you turn on a dime."
On return-to-office, he said government data shows pre-pandemic most public service offices had in-person occupancy of about 60 per cent capacity on a daily basis due to a combination of many factors – hybrid work schedules, staggered working times or shift work, travel, time off, illness, etc.
Current in-person staffing remains well below that level and he said he foresees permanent on-person staffing levels dropping by another 10 per cent or so.
"I could definitely see an increase in that with the work from home, or hybrid model equal to 10 per cent . . . easily 10 per cent."
Smith put that into perspective, noting vacancy in Ottawa had declined to the six per cent range pre-COVID and is sitting around 10 per cent now with some reabsorption occurring.
"On a market basis, is that three or four per cent? Somewhere in that range, and that is really delivering two or three new buildings into the market at once and letting the market absorb that space," Smith offered.
"I would suspect the market will be resilient and be able to absorb that vacancy that obviously is coming to us post-COVID."
Government co-working model
Dery also envisioned the possibility of a government network of workspaces allowing remote workers to access facilities closer to where they live.
Modelled on the co-working office format, he said it could involve a number of departments sharing workspaces.
"You may have a building in a remote location but it doesn't serve only one department . . . it serves all of the federal public service and it's that kind of co-working space," he explained. "We see a take-up on that and interest from multiple departments.
"I think it is going to work well with the hybrid (work schedules): you need to go to the office, there is an office not too far from your house and you reduce the GHG emissions."