Top Stories: Apple One Launch, iPhone 12 Pro Camera Performance, AirPods and HomePod Rumors – MacRumors
The iPhone 12 and iPhone 12 Pro have been out for a week now, so this week gave us lots of opportunities to learn more about the new devices now that we've been able to get our hands on them and test them out.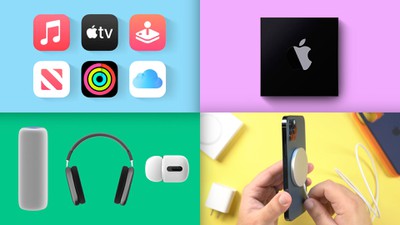 There was quite a bit of other news this week as well, including the launch of Apple One subscription bundles, Apple's September quarter earnings release, rumors about future plans for updated AirPods, AirPods Studio, and a potential third HomePod model, and more. Read on for details on our most popular stories from this week on those topics and more!
Apple One is Now Available: Save Money by Bundling Apple Music, iCloud Storage, Apple TV+, Apple Arcade, and More
Alongside its earnings release on Thursday, Apple announced that its Apple One subscription bundles would be launching the following day, and the bundles are now available in over 100 countries.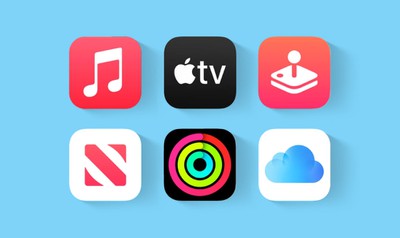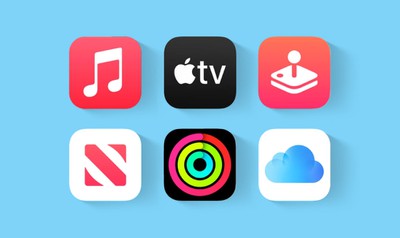 Pricing in the U.S. begins at $14.95 per month for an Individual plan with Apple Music, Apple TV+, Apple Arcade, and 50GB of iCloud storage. A Family plan valid for up to six users offers Apple Music, Apple TV+, Apple Arcade, and 200GB of iCloud storage for $19.95 per month, while a Premier plan at $29.95 per month takes the Family plan offerings and adds Apple News+ and Apple Fitness+ and increases iCloud storage to 2TB.
If you need more iCloud storage beyond what's offered in your Apple One tier, you can add up to an additional 2TB, which means users on the Premier plan can have up to 4TB of total iCloud storage.
Camera Comparison: iPhone 12 Pro vs. iPhone 11 Pro
Apple last week released the iPhone 12 Pro, which is being sold alongside the iPhone 12, 12 mini, and 12 Pro Max. The Pro Max has the best camera of the bunch, but since it's not out yet, we thought we'd take a look at the camera improvements introduced in the ‌iPhone 12 Pro‌ and see how the camera quality compares to the iPhone 11 Pro.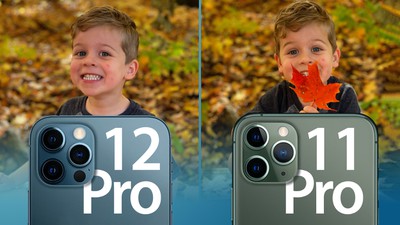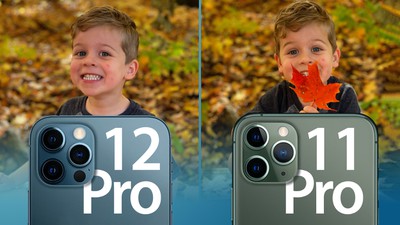 We have also continued to learn more details about the iPhone 12 and iPhone 12 Pro in the week or so since their launch. Notably, it has been discovered through FCC documents that iPhone 12 models may have a hidden reverse charging feature for future Apple accessories, and this has led to speculation that it may be possible to charge a new MagSafe-enabled AirPods case or perhaps even Apple's rumored AirTags item trackers by simply placing them on the back of the iPhones.
We also learned that Personal Hotspot uses faster 5GHz Wi-Fi by default on iPhone 12 models. The combination of iPhone 12 models supporting higher-speed 5G networks and 5GHz Wi-Fi's higher maximum throughput paves the way for faster Personal Hotspot. There is a new "Maximize Compatibility" toggle to revert to 2.4GHz Wi-Fi like on previous iPhones. Personal Hotspot allows an iPhone's cellular data connection to be shared with other devices like a Mac over Wi-Fi, Bluetooth, or Lightning.
Apple Invites Developers to Get One-on-One Guidance From Engineers Ahead of Apple Silicon Mac Launch
At WWDC in June, Apple announced that it will be transitioning from Intel processors to its own custom Apple Silicon processors in Macs, promising industry-leading performance per watt.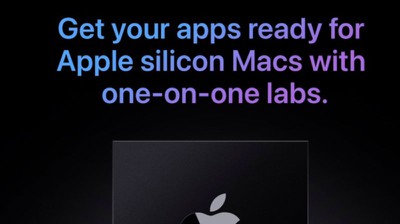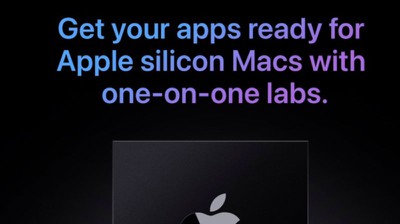 Apple has been allowing Mac developers to get their apps ready for ‌Apple Silicon‌ through the Universal App Quick Start Program, and now Apple is emailing developers to invite them to get one-on-one code-level guidance from an Apple engineer. The one-on-one labs are scheduled for November 4-5.
Apple has previously said that it plans to ship its first Mac with Apple Silicon by the end of 2020, and rumors suggest that Apple plans to hold a virtual Mac-focused event on Tuesday, November 17.
Report: New AirPods and AirPods Pro Coming in 2021, AirPods Studio Delayed, Mid-Range HomePod Also Possible
Bloomberg's Mark Gurman and Debby Wu this week outlined several upcoming Apple products that are reportedly in development for release as early as 2021, including new AirPods and AirPods Pro, high-end over-ear headphones dubbed AirPods Studio, and potentially even a mid-range HomePod that would be positioned between the HomePod and HomePod mini.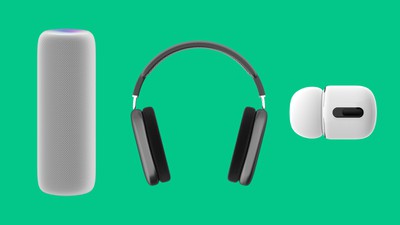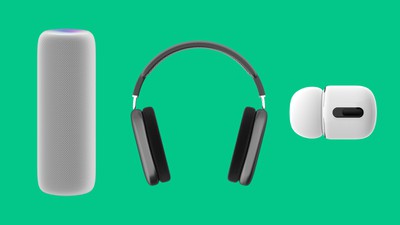 Interestingly, the report claimed that Apple is aiming to remove the stems that drop below the ears on the AirPods Pro. The new version of AirPods Pro would instead have a more circular design, similar to Samsung's Galaxy Buds.
MagSafe: Everything About Apple's New iPhone 12 Charging Technology
iPhone 12 and iPhone 12 Pro models have a new feature called MagSafe that allows magnetic accessories to be easily attached to the back of the devices. In our latest guide, we go over everything you need to know about Apple's new charging system.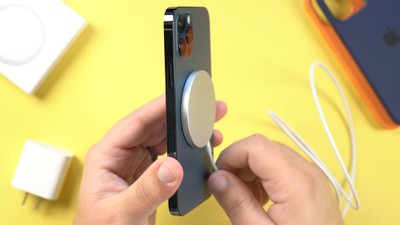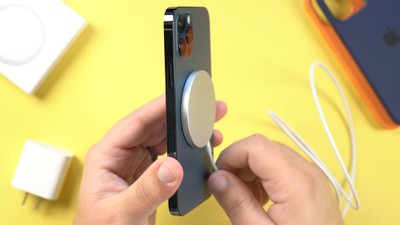 If you keep your iPhone in a leather case while charging with Apple's new MagSafe Charger, the case might show circular imprints from contact with the accessory, according to an Apple support document. Apple also said users should not place credit cards, security badges, passports, or key fobs between the iPhone and MagSafe Charger, because this might damage magnetic strips or RFID chips in those items.
2020 iPad Air vs. iPad Pro: Hands-On Comparison
Apple introduced a new 10.9-inch iPad Air in September, but the device just started shipping out to customers last week. We picked one up to do a hands-on comparison with the iPad Pro, which was last updated in March, given that the tablets share many similarities.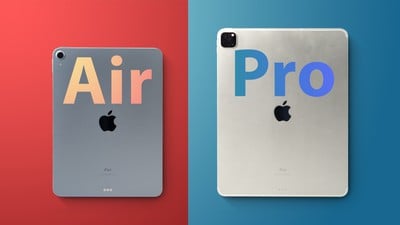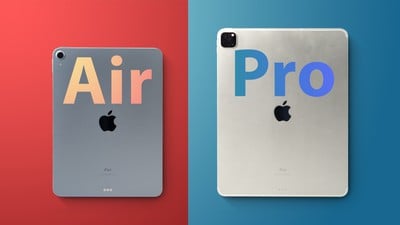 The new iPad Air features a similar design as the iPad Pro, with an edge-to-edge display and a USB-C port. The device also features Apple's newest A14 Bionic chip, whereas the iPad Pro still has an older A12Z Bionic chip. The new iPad Air is also Apple's first device with Touch ID built into the power button, in place of Face ID.
We also shared a hands-on with the iPhone 12 Pro this week, going over new features like the flat-edge design and 5G. Subscribe to MacRumors on YouTube for new Apple-related videos every week!
iPhone 12 Pro Allows You to Measure Someone's Height Instantly Using LiDAR Scanner
iPhone 12 Pro models feature a new LiDAR Scanner for enhanced augmented reality experiences, but the sensor also enables another unique feature: the ability to measure a person's height instantly.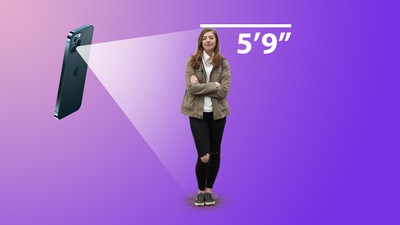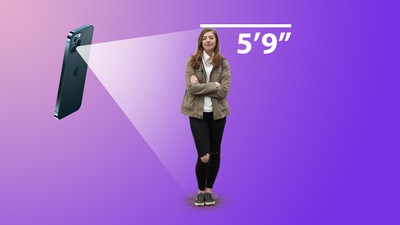 To measure a person's height, open Apple's preinstalled Measure app and position the iPhone so that the person you want to measure appears on the screen from head to toe. After a brief moment, a line will appear on the screen at the top of the person's head with their height measurement.
This feature is limited to devices with a LiDAR Scanner, including 2020 iPad Pro models and the upcoming iPhone 12 Pro Max.
Each week, we publish an email newsletter like this highlighting the top Apple stories, making it a great way to get a bite-sized recap of the week hitting all of the major topics we've covered and tying together related stories for a big-picture view.
So if you want to have top stories like the above recap delivered to your email inbox each week, subscribe to our newsletter!
Qualcomm's new Snapdragon 888 promises faster speeds, better cameras, and more powerful AI – The Verge
Qualcomm teased the Snapdragon 888, its latest 5G-equipped flagship smartphone processor, on the first day of its Snapdragon Tech Summit. But at the day two keynote, the company provided all of the details on the new chipset, which will be the brains powering almost every major 2021 Android flagship.
First off, the basic specs: the new processor will feature Qualcomm's new Kryo 680 CPU, which will be one of the first devices to feature Arm's latest customized Cortex-X1 core and promises up to 25 percent higher performance than last year's chip with a maximum clock speed of 2.84GHz. And the company's new Adreno 660 GPU promises a 35 percent jump on graphics rendering, in what it says is the biggest performance leap for its GPUs yet. The new CPU and GPU are also more power-efficient compared to those on the Snapdragon 875, with a 25 percent improvement for the Kyro 680 and a 20 percent improvement on the Adreno 660.
Another key difference between the Snapdragon 888 and last year's 865 is that Qualcomm has finally integrated its 5G modem directly into the SoC. That means manufacturers won't have to deal with finding the space (and power) for a second external modem. Specifically, the Snapdragon 888 will feature Qualcomm's 5nm X60 modem, which the company announced back in February, and it will enable better carrier aggregation and download speeds up to 7.5 Gbps on new devices. The Snapdragon 888 will also support Wi-Fi 6 as well as the new 6GHz Wi-Fi 6E standard, which should boost that rollout by making it the default on most Android flagships.
As is tradition for a Snapdragon update, Qualcomm is also putting a big emphasis on its camera improvements. The new Spectra 580 ISP is the first from Qualcomm to feature a triple ISP, allowing it to do things like capture three simultaneous 4K HDR video streams or three 28-megapixel photos at once at up to 2.7 gigapixels per second (35 percent faster than last year).
It also offers improved burst capabilities and is capable of capturing up to 120 photos in a single second at a 10-megapixel resolution. Lastly, the upgraded ISP adds computational HDR to 4K videos, an improved low-light capture architecture, and the option to shoot photos in 10-bit color in HEIF. That said, it'll be up to phone manufacturers to build cameras that can take advantage of the new features.
The final major changes come in AI performance, thanks to Qualcomm's new Hexagon 780 AI processor. The Snapdragon 888 features Qualcomm's sixth-generation AI Engine, which it promises will help improve everything from computational photography to gaming to voice assistant performance. The Snapdragon 888 can perform 26 trillion operations per second (TOPS), compared to 15 TOPS on the Snapdragon 865, while delivering three times better power efficiency. Additionally, Qualcomm is promising big improvements in both scalar and tensor AI tasks as part of those upgrades.
The Snapdragon 888 also features the second-generation Qualcomm Sensing Hub, a dedicated low-power AI processor for smaller hardware-based tasks, like identifying when you raise your phone to light up the display. The new second-gen Sensing Hub is dramatically improved, which means the phone will be able to rely less on the main Hexagon processor for those tasks.
All of this adds up to a substantial boost in Qualcomm's — and therefore, nearly every Android flagship's — capabilities for what our smartphones will be able to do. The first Snapdragon 888 smartphones are expected to show up in early 2021, which means it won't be long before we'll be able to try out the next generation of Android flagships for ourselves.
Amazon customers with missing consoles offered new PS5 stock – Eurogamer.net
With a deadline to accept by this weekend.
Amazon has begun contacting customers hit by its launch day missing-presumed-stolen PlayStation 5 disaster, and is offering a priority order for a replacement.
But because all affected orders were mass-refunded last week, this will now mean ensuring payment details are up to date and accepting a new £449.99 charge.
One affected customer – Push Square managing director Anthony Dickens – shared the email he received from Amazon via Twitter. In the message, Amazon gives a deadline of 23:59 UK time this Saturday, 5th December to accept.
You'll need to contact Amazon via its website livetext or phoneline to sort this (affected customers should already be familiar with those!). After that it should be job done, and there's no need to put in a new order via Amazon's website or sit and wait around for whenever new stock actually goes on sale.
Well done @AmazonUK for ?putting it right?. Hopefully it?ll actually arrive this time… #ps5 pic.twitter.com/XllLIy2ocV

— Anthony Dickens (@antdickens) December 2, 2020
This content is hosted on an external platform, which will only display it if you accept targeting cookies. Please enable cookies to view.

@tomphillipsEG Its happening! Amazon found me a replacement ps5!

— Paul Denning (@Podbod10k) December 2, 2020
This content is hosted on an external platform, which will only display it if you accept targeting cookies. Please enable cookies to view.

"Please note that this offer is solely for the purpose of replacing the PlayStation 5 that you ordered," Amazon's email reads. "It cannot be transferred to another customer and cannot be used to purchase additional units of the PlayStation 5."
I've just heard from a couple of the customers I've been speaking with over the past few weeks who have also received similar emails from Amazon. If you're an affected customer, it's worth checking to see if you've received one too. And if you're left waiting, do let us know.
Amazon previously pledged to "put it right" for all affected customers after shockingly widespread claims of stolen deliveries. One customer even pursued their PS5 order to the depot, where they were told a driver would be sacked.
Earlier this week I contacted Amazon to ask what it was doing to investigate its PS5 launch day issues, and whether it could reassure customers with future orders over the security of their orders. The company has yet to respond.
PS5 comes out top in massive month for console sales | UK Monthly Charts – GamesIndustry.biz
Almost 900,000 games consoles were sold in the UK during November, according to the last GfK market data.
The hardware data is for the four weeks ending November 28th.
In terms of home consoles (not handhelds), it is the eighth biggest month for console sales and the second biggest month for console revenue, behind December 2013, which was when PS4 and Xbox One received big new shipments.
The most successful machine of last month was the newly released PlayStation 5, which means that Nintendo Switch had to settle for second place for only the third time in two years. Even so, it was a big month for Switch, with hardware sales up 96% over the previous four weeks. The console had a very successful Black Friday, and so far this year, Switch hardware sales are up 63.1% year-on-year.
In terms of boxed software, 2.38 million games were sold in the UK last month (October 25th – November 21st). Switch games were the most popular of the month, accounting for nearly 35% of all games sold, followed by PS4.
Nintendo was the top publisher of the month thanks to continued strong sales of Animal Crossing: New Horizons, Mario Kart 8: Deluxe, Minecraft and Super Mario 3D All-Stars. The company held off strong competition from Ubisoft, which saw big sales of Assassin's Creed Valhalla (No.2) and Watch Dogs: Legion (No.5).
The biggest selling new game of the month was Call of Duty: Black Ops Cold War. The Activision shooter sold significantly fewer boxed units than previous games in the franchise, with the vast majority of sales coming via digital download.
The other big new game in the charts is PS4 and PS5 game Spider-Man: Miles Morales. The title reached No.4 and primarily sold on PS5. In fact, it was comfortably the biggest PS5 launch game, ahead of Call of Duty.
The launch of new consoles unsurprisingly caused a spike in the accessories market. Nearly 1.25 million accessories were sold in November (October 25th – November 21st), which is up 61.4% month-on-month and 48.3% compared with last November.
The best-selling accessories of the month were the PS5 DualSense Controller (No.1) and the Pulse 3D Headset for PS4 and PS5 (No.2). The PS4 DualShock drops from the top spot to No.3, meanwhile the new Xbox controllers debut at No.4 (Shock Blue), No.5 (Carbon Black) and No.9 (Robot White). Other new accessories in the charts include the Media Remote for PS5 (No.7), the DualSense Charging Station (No.8), and the PS5 HD Camera (No.11).
Here is the UK Top 20 Best-Selling Boxed Games for November (GfK data)
| | |
| --- | --- |
| 1 | Call of Duty: Black Ops Cold War |
| 2 | Assassin's Creed Valhalla |
| 3 | FIFA 21 |
| 4 | Marvel's Spider-Man Miles Morales |
| 5 | Watch Dogs: Legion |
| 6 | Animal Crossing: New Horizons |
| 7 | Mario Kart 8: Deluxe |
| 8 | Minecraft (Switch) |
| 9 | Super Mario 3D All-Stars |
| 10 | Fortnite: The Last Laugh Bundle |
| 11 | Ring Fit Adventure |
| 12 | Marvel's Avengers |
| 13 | Minecraft Dungeons |
| 14 | Grand Theft Auto 5 |
| 15 | Hyrule Warriors: Age of Calamity |
| 16 | Demon's Souls |
| 17 | Star Wars: Squadrons |
| 18 | 51 Worldwide Games |
| 19 | Just Dance 2021 |
| 20 | Crash Bandicoot 4: It's About Time |