U.S. iPhone 14 includes plastic spacer to fill SIM card hole – MobileSyrup
Apple made a controversial move this year by removing the SIM card slot from U.S. iPhone 14 models, and surprisingly, there's still a gap on the motherboard for the SIM tray that the company has plugged with a plastic spacer.
This isn't entirely surprising, considering that all non-American iPhones still feature SIM card slots, but it's funny to see that a small useless piece of plastic has replaced the functional SIM card tray. It looks similar in size to a shallow keyboard key.
Alongside this tiny piece of plastic, iFixit also discovered that the iPhone 14 models (but not the iPhone 14 Pro models) have been rebuilt internally to make them easier to repair their front and back.
Beyond that, it will be interesting to see what Apple does next year and if all global iPhone models feature the same spacer. In its repair guide, iFixit hopes that Apple will fill this space with a MicroSD card reader in the future, but I wouldn't hold my breath given the tech giant's track record.
I'm personally hoping for a small compartment where I can store a single mint.
Image credit: iFixit
Source: iFixit
High-severity Microsoft Exchange 0-day under attack threatens 220,000 servers – Ars Technica
Microsoft late Thursday confirmed the existence of two critical vulnerabilities in its Exchange application that have already compromised multiple servers and pose a serious risk to an estimated 220,000 more around the world.
The currently unpatched security flaws have been under active exploit since early August, when Vietnam-based security firm GTSC discovered customer networks had been infected with malicious webshells and that the initial entry point was some sort of Exchange vulnerability. The mystery exploit looked almost identical to an Exchange zero-day from 2021 called ProxyShell, but the customers' servers had all been patched against the vulnerability, which is tracked as CVE-2021-34473. Eventually, the researchers discovered the unknown hackers were exploiting a new Exchange vulnerability.
Webshells, backdoors, and fake sites
"After successfully mastering the exploit, we recorded attacks to collect information and create a foothold in the victim's system," the researchers wrote in a post published on Wednesday. "The attack team also used various techniques to create backdoors on the affected system and perform lateral movements to other servers in the system."
On Thursday evening, Microsoft confirmed that the vulnerabilities were new and said it was scrambling to develop and release a patch. The new vulnerabilities are: CVE-2022-41040, a server-side request forgery vulnerability, and CVE-2022-41082, which allows remote code execution when PowerShell is accessible to the attacker.
"​​At this time, Microsoft is aware of limited targeted attacks using the two vulnerabilities to get into users' systems," members of the Microsoft Security Response Center team wrote. "In these attacks, CVE-2022-41040 can enable an authenticated attacker to remotely trigger CVE-2022-41082." Team members stressed that successful attacks require valid credentials for at least one email user on the server.
The vulnerability affects on-premises Exchange servers and, strictly speaking, not Microsoft's hosted Exchange service. The huge caveat is that many organizations using Microsoft's cloud offering choose an option that uses a mix of on-premises and cloud hardware. These hybrid environments are as vulnerable as standalone on-premises ones.
Searches on Shodan indicate there are currently more than 200,000 on-premises Exchange servers exposed to the Internet and more than 1,000 hybrid configurations.
Wednesday's GTSC post said the attackers are exploiting the zero-day to infect servers with webshells, a text interface that allows them to issue commands. These webshells contain simplified Chinese characters, leading the researchers to speculate the hackers are fluent in Chinese. Commands issued also bear the signature of the China Chopper, a webshell commonly used by Chinese-speaking threat actors, including several advanced persistent threat groups known to be backed by the People's Republic of China.
GTSC went on to say that the malware the threat actors eventually install emulates Microsoft's Exchange Web Service. It also makes a connection to the IP address 137[.]184[.]67[.]33, which is hardcoded in the binary. Independent researcher Kevin Beaumont said the address hosts a fake website with only a single user with one minute of login time and has been active only since August.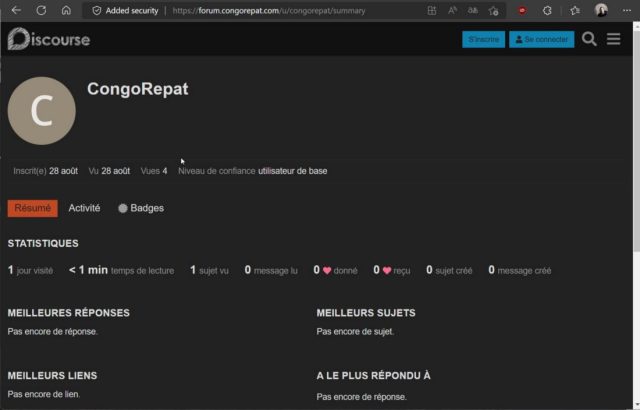 The malware then sends and receives data that's encrypted with an RC4 encryption key that's generated at runtime. Beaumont went on to say that the backdoor malware appears to be novel, meaning this is the first time it has been used in the wild.
People running on-premises Exchange servers should take immediate action. Specifically, they should apply a blocking rule that prevents servers from accepting known attack patterns. The rule can be applied by going to "IIS Manager -> Default Web Site -> URL Rewrite -> Actions." For the time being, Microsoft also recommends people block HTTP port 5985 and HTTPS port 5986, which attackers need to exploit CVE-2022-41082.
Microsoft's advisory contains a host of other suggestions for detecting infections and preventing exploits until a patch is available.
Apple iPhone 14 Pro achieves top DxOMark scores for selfie camera and video performance
In DxOMark's camera testing of the iPhone 14 Pro, Apple's flagship model achieves outstanding scores. With an overall camera score of 146, it earned second place in DxOMark's global camera ranking (just one point behind the Honor Magic4 Ultimate). In addition to ranking second overall, DxOMark also recognizes the iPhone 14 Pro to have the best selfie camera performance scores in stills and video with a score of 145.
[embedded content]
DxOMark highlighted the iPhone's top score in its new 'Friends & Family' use case thanks to its accuracy in capturing skin tones, its consistently fast zero-shutter lag technology, its ability to reduce motion blur, and contrast rendition of faces. It also noted the iPhone 14 Pro's natural-looking bokeh effect from its portrait mode look more like a DSLR.
The iPhone remains #1 in video recording performance with the 14 Pro. It saw improved smoothness, repeatability, and fluidity of its transitions. Stabilization is also excellent, HDR recording offers high contrast, and autofocus tracking is both reliable and accurate. Apple's implementation of a Quad-Bayer image sensor yields a lot of image quality and performance. It also praised the iPhone's accuracy of its preview image in viewfinder compared to the final processed image.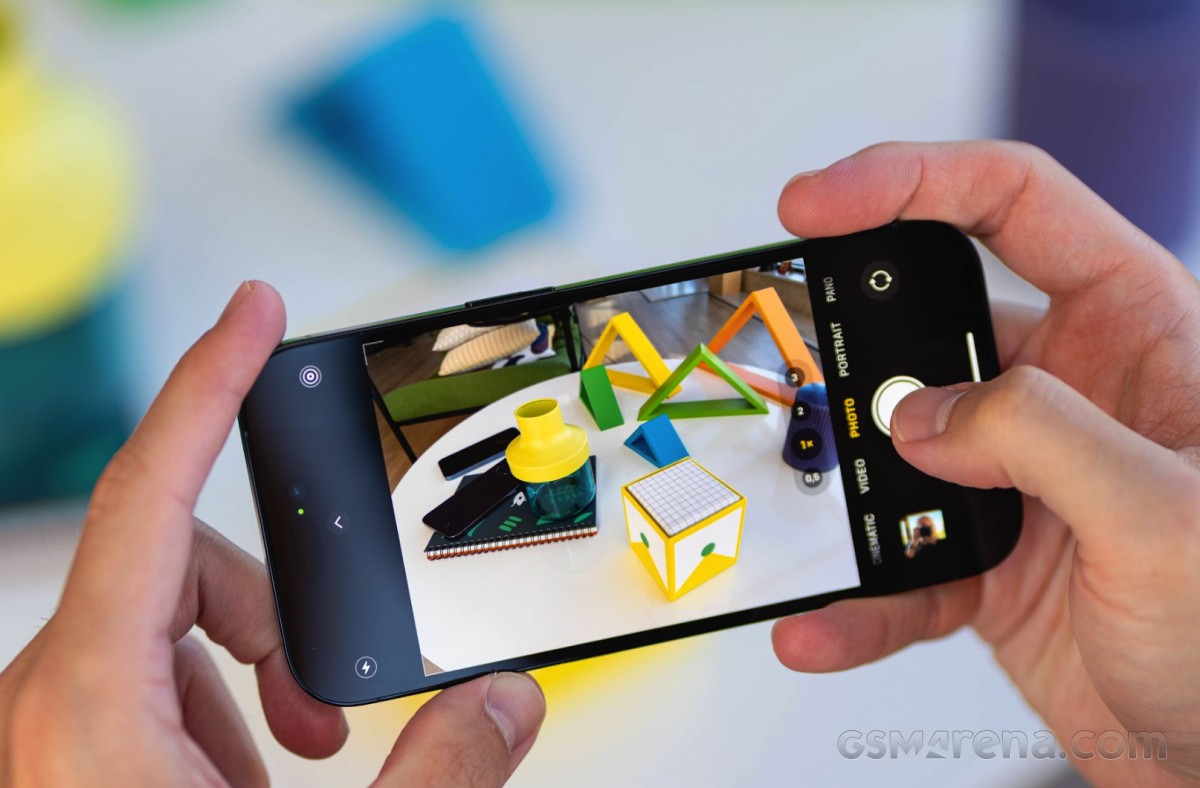 The only areas of improvement noted were the presence of noise and slight loss of details when taking indoor photos. There's also a loss of detail when taking 3X photos.
Now on to DxOMark's selfie camera findings. With a Selfie Score of 145, the iPhone 14 Pro scores just one point above the Huawei P50 Pro. The iPhone 14 Pro's newly added autofocus ability and faster aperture contribute to its higher score. Selfie video was also great, with great exposure, color, and stabilization with a top score of 154.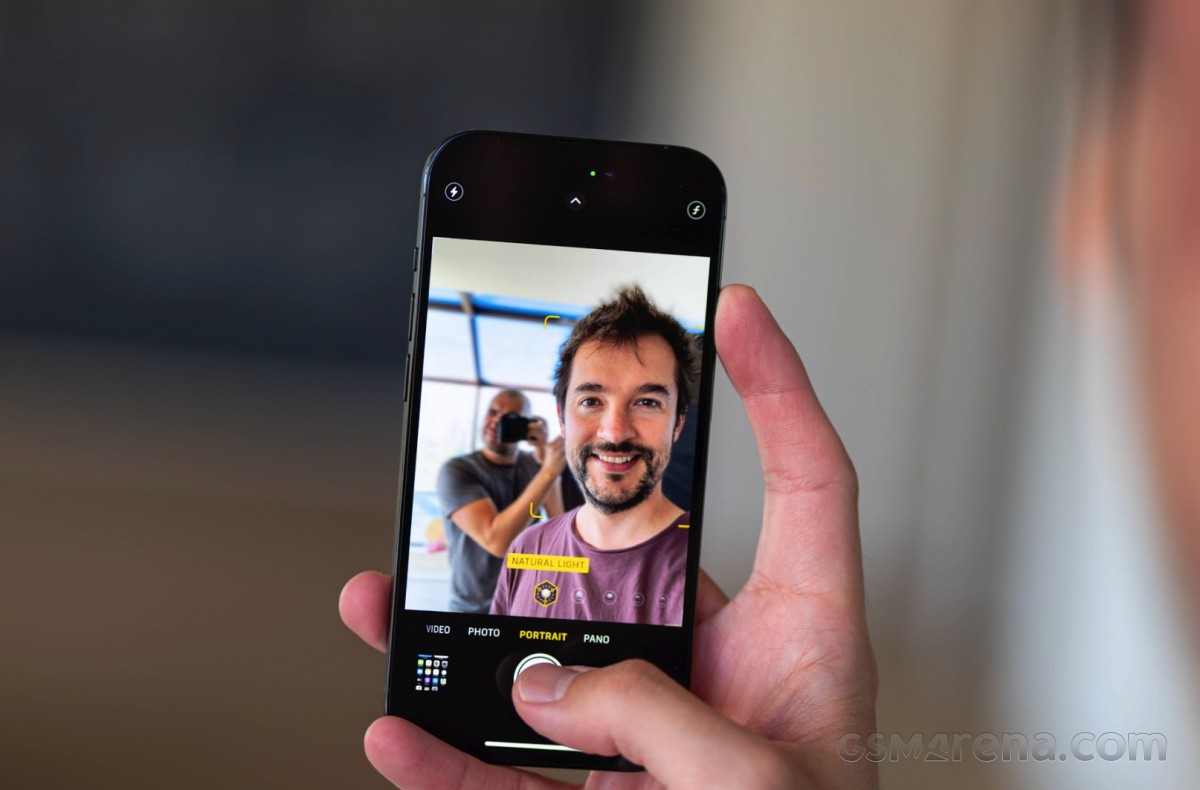 Still images with the front facing camera delivered great dynamic range, exposure, and bokeh. Excellent details, accurate skin tones, and the simulated bokeh in portrait mode are all noted as well.
Weaknesses noted for the iPhone 14 Pro's selfie camera are noticeable noise in photos and videos in most conditions, and altered and less accurate skin tones in more challenging lighting conditions like when the scene is backlit or in lowlight.
Check out DxOMark's findings at the Source links below. Plus, you can check out our reviews of the new iPhone 14 models (14, 14 Pro, 14 Pro Max) to see our overall findings as well.
AI in Walmart Canada Reveals Another Use for New Technology
The introduction of new technology in so many different industries has been one of the most fascinating trends in recent times. With just about every type of business moving into the digital age and taking advantage of smarter ways of working, it's no big surprise to see that Walmart Canada has announced some interesting changes.
Using Technology to Keep Their Shelves Stocked
In this case, the technology being used is artificial intelligence (AI) and the company doing it is Walmart Canada. The retail giant is rolling out automated AI assistance to help their stores keep their shelves fully stocked while providing as high as possible a level of customer satisfaction, whether people shop online or in a physical store.
This project has already gone through a pilot stage in 70 stores, and it uses a computer vision AI solution provided to them by Focal Systems. It works through the use of a battery of cameras, which automatically check for areas where stock is depleted on the shelves.
It's been completely integrated into the existing Walmart inventory system and gives real-time alerts when a certain type of stock is low or completely finished. The store's employees are then advised to restock the appropriate area, with the most popular sections such as the grocery and dairy shelves expected to be those that most benefit.
As for the question of how it actually works, Focal Systems has used more than a billion retail images to train its deep learning computer model to recognize items of stock. The company is rolling out 200,000 extra cameras in projects like this around the world this year.
Other Areas Where Technology Has Changed a Classic Experience
This is just one of the areas where Walmart Canada has been using the latest technology to enhance the customer's experience, and we can also see technology used to change how we interact with other classic industries. If we look at what's been going on in restaurants, the use of food apps to choose where and what we eat has become one of the most important trends in Canada.
The Canadian Food Innovation Network suggests that the potential improvements offered by cellular agriculture and great traceability are among the next useful advances that should reach the country's food industry in the future. They also suggest that the metaverse and non-fungible tokens (NFTs) could soon make their mark here too.
As noted within other industries such as the online casino market, digitization keeps services relevant to modern audiences. Consider, for example, popular card games like blackjack, which are now available around the clock with live human dealers live-streamed to the player's screen. This makes the use of a solid strategy even more important, and this look at basic strategy tips with expert Michael Shackleford shows that online blackjack works the same as land versions. It's all about knowing whether the initial cards lead you to hit or stand.
Shopping is just one of the areas that's getting enhanced through cutting-edge technology like this, and in many cases, the best technology enhances our experience without us even really noticing what it's doing.