Watch Live: Oilers GM Ken Holland addresses media – Sportsnet.ca
* public_profileBlurb *
* public_name *
* public_gender *
* public_birthdate *
* public_emailAddress *
* public_address *
* public_phoneNumber *
Cineplex Digital Media Selected by Primaris REIT for New In-Mall Digital Media and Directory Signage Network – Canada NewsWire
Digital Signage Solutions Planned for 19 Shopping Centres Across Canada including Dufferin Mall in Toronto and Orchard Park in Kelowna
TORONTO, Aug. 9, 2022 /CNW/ – (TSX: CGX) – Today, Cineplex Digital Media (CDM), a division of Cineplex, announced that it has been selected to develop, install, and maintain a state-of-the-art digital signage network in Primaris REIT (Primaris) managed shopping centres in markets across Canada, including Toronto, Calgary, and Kelowna. CDM was selected for its extensive experience in the creation and management of innovative digital networks as well as its ability to offer a solution that includes revenue generation, content development, and advertising media sales through Cineplex Media.
As part of the partnership, CDM will operate a network of nearly 70 digital displays at 19 Primaris owned and managed retail properties in British Columbia, Alberta, Manitoba, Ontario, Quebec, and New Brunswick. Each property will receive a custom display solution consisting of large double-sided portrait screens for media advertising, mall directories, and maps. The new network of digital displays is expected to be fully deployed nationally this fall.
"We are thrilled that Primaris selected CDM for this exciting project. Our experience-first approach and data-driven audience targeting will enable Primaris to engage shoppers during their mall visits, as well as provide our media partners with the ability to reach even more of Canada's mall consumers in additional key markets," said Fab Stanghieri, Executive Vice President and Managing Director, Media, Cineplex. "Our shopping network that includes 69 centres with over 700 million visitors yearly, combined with our Primaris partnership, will now allow us to reach 13 new population centres with more than 1.4 million local residents."
"Primaris' ongoing commitment to our consumers and retail partners is exemplified through our continuous efforts to increase traffic to our shopping centres with memorable and meaningful experiences," said Jasleen Bhinder, Director, Marketing, Primaris REIT. "We are excited to work with CDM's strategic customer-centric and robust in-house team of experts and look forward to CDM's strategy-focused programs including creative playlists, optimization, specialty tenant branding opportunities, and innovative technology solutions."
As a one-stop digital signage solution provider, CDM offers end-to-end services that drive results. Making a name for itself in the Digital Out-of-Home, Retail, Financial, Grocery, and Quick Service Restaurant industries, CDM provides innovative, data-led digital signage network solutions for clients, including Primaris. CDM is not only about hanging screens, but its industry leadership also stems from its expertise in creative and experience design, data & analytics services, installation and operational excellence, and media sales. CDM makes impressions worth more, do more, and deliver more. For more information on Cineplex Digital Media, visit CDMExperiences.com.
About Cineplex
Cineplex (TSX: CGX) is a top-tier Canadian brand that operates in the Film Entertainment and Content, Amusement and Leisure, and Media sectors. Cineplex offers a unique escape from the everyday to millions of guests through its circuit of over 170 movie theatres and location-based entertainment venues. In addition to being Canada's largest and most innovative film exhibitor, the company operates Canada's favourite destination for 'Eats & Entertainment' (The Rec Room) and complexes specially designed for teens and families (Playdium). It also operates successful businesses in digital commerce (CineplexStore.com), alternative programming (Cineplex Events), cinema media (Cineplex Media), digital place-based media (Cineplex Digital Media) and amusement solutions (Player One Amusement Group). Providing even more value for its guests, Cineplex is a joint venture partner in Scene+, Canada's largest entertainment loyalty program.
Proudly recognized as having one of the country's Most Admired Corporate Cultures, Cineplex employs over 10,000 people in its offices and venues across Canada and the United States. To learn more, visit Cineplex.com.
About Primaris
Primaris REIT (TSX: PMZ.UN) owns and manages 35 retail properties aggregating approximately 11.4 million square feet, at Primaris REIT's ownership share valued at approximately $3.3B, including 22 enclosed shopping centres totaling approximately 9.8 million square feet and 13 unenclosed shopping centre and mixed-use properties aggregating approximately 1.6 million square feet. Primaris REIT is one of the largest owners and managers of enclosed shopping centres in Canada, and one of the largest owners and operators of retail property of all formats across Canada.
SOURCE Cineplex
For further information: Cineplex Media Relations: Judy Lung, Director, Communications, Cineplex, [email protected]; Primaris Media Relations: Jasleen Bhinder, Director, Marketing, Primaris REIT, [email protected]
How to shop on social media (and not get scammed) – Alaska Highway News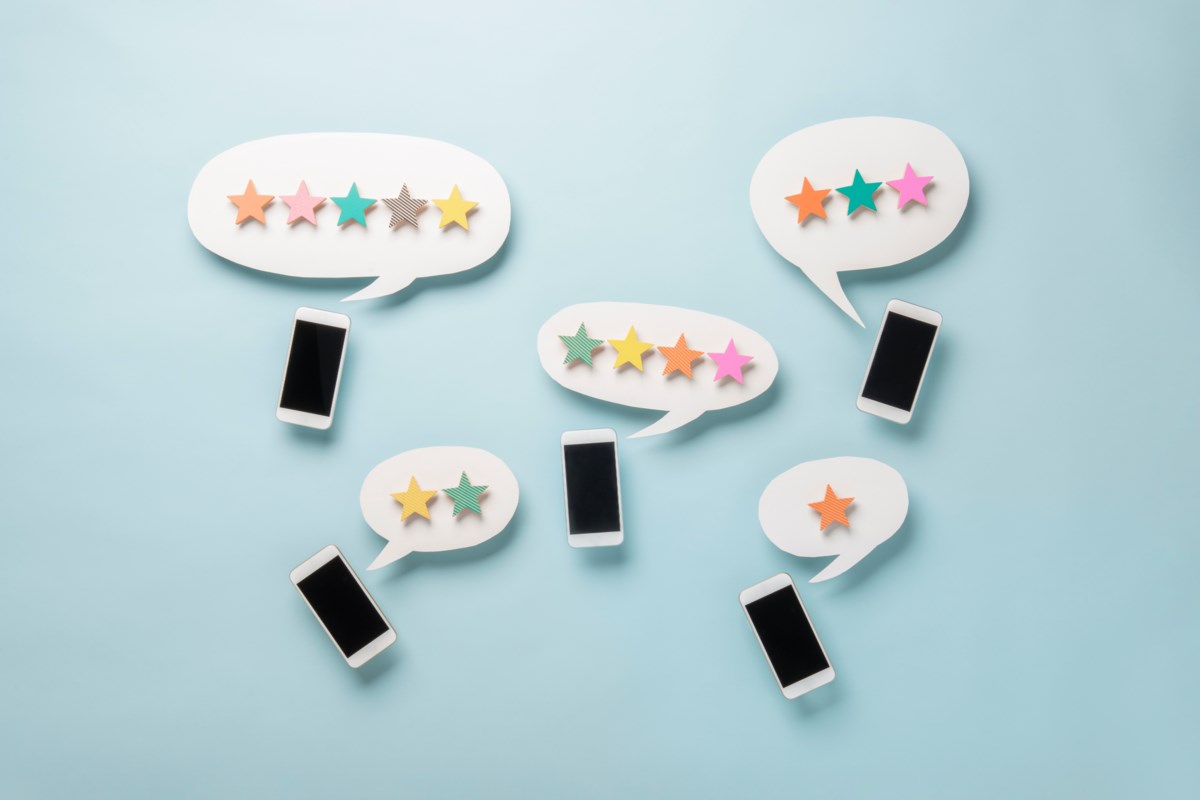 From latte kits to collagen supplements, social media feeds are filled with "you need to buy this right now!" products that are fed to a target market. Pastel sauté pans, custom dog beds, monogrammed luggage — there's no end to a tantalizing selection of stuff at our fingertips.
Anyone who has succumbed to the late-night Instagram purchase knows what happens next: a few weeks (or months) later, a nondescript package shows up at the door and is a reminder of a late night moment of weakness. Best-case scenario is that it works, but more often than not it's a "online vs. real life" fail and that means tracking down return details and a trip to the post office or eating the cost and waste.
We did a deep dive on five popular products we've seen on Facebook, Instagram and TikTok to ask a few key questions: do we need it? Will we use it? Is it worth the cost? And what can we learn from verified third-party reviews?
Before you click "check out" on an avocado saver or a miracle mop, read on for more.
Does the Dyson mop attachment work?
The product: Mop head attachment for the Dyson stick vacuums.
The claim: Dyson owners are a loyal bunch because the vacuums last forever and live up to the hype, with top-notch innovation, design and customer service. That's what makes the mop attachment so tempting: can it turn an excellent vacuum into an excellent mop?
The unbiased reviews: We took our research off Instagram and the first video tutorial (there are multiple YouTube accounts dedicated to vacuum testing) is this "Do Not Buy" warning. The reason? According to multiple reviews, the water attachment is thin, cheaply made and water drips everywhere. Also, these attachments are made for Dyson but not by Dyson, so it could void the vacuum's warranty if something goes awry.
What to buy instead: Keep it low-tech with the effective and well-designed Vileda spin mop ($38.64 at Amazon or $41.97 at Walmart.)
Do sticky cleaning balls work?
The product: Sticky cleaning ball (like this one).
The claim: Roll this golf ball-size contraption around at the bottom of a bag or purse to clean up dirt and dust.
The unbiased reviews: The cutesy neon vacuum balls featured by influencers on social media need to be taken apart and rinsed after use, which seems like messy business. And though there are a few options to purchase on Amazon, there are zero user reviews (which is pretty unusual).
What to buy instead: For small spaces, Starfrit has a line of mini vacuums (two AA batteries are required). $10.50 on Amazon.
Do silicone heel protectors work?
The product: Silicone heel protectors.
The claim: These stretchy, slip-on contraptions claim to soften calluses, protect heels from blisters and provide extra cushion support.
The unbiased reviews: This is a product that reviewers either absolutely love or loathe: some swear it helps break in new shoes and protect heels, while others lament the one-size-fits-all sizing leads to slips and tears, along with stretching.
What to buy instead: For treating dry feet (particularly heels), Flexitol heel balm is inexpensive and really effective when used consistently. $10 at Amazon or $13.97 at Walmart.
For extra support around the heels, Dr. Scholl's Massaging Gel Advanced Cushions are available in different sizes for men and women. From $11 at Amazon and $12.66 at Walmart.
Do wireless hair curlers work?
The product: Wireless hair curler with USB charger.
The claim: Inventive and "easy to use" hair tools are big business on social media. This tool combines the technology of a suction curl machine and the convenience of USB charging and wireless handling.
The unbiased reviews: In 2020, beauty vlogger Julissa Guillen gave a very helpful tutorial on the first-ever version of the wireless hair curler. She liked the look of the curls but didn't love a lot of things: the machine had a short battery life and in two hours, she only managed to curl half of her hair because it only takes very small sections.
What to buy instead: Since 2020, reputable hair tool company Conair has released its Unbound Cordless Auto Curler, but many of the issues Guillen mentioned in her review seem to persist: charging life, curl quality and hair getting twisted in the machine. Verified reviewers who did love it note that it's great for travel and works well on short hair. For those interested, it's best to buy from a retailer with a solid return policy rather than an account on social media. Unbound Cordless Curler, $69.97 at Amazon and $69.97 at Walmart.
Do avocado savers work?
The product: Avocado saver.
The claim: There are multiple versions of the avocado saver on Instagram — the silicone sleeve, the pod (with a hardshell case) and the stretchy "hugger."
The unbiased reviews: Avocados are expensive and it's no wonder there are so many inventions to try to save a ripe avocado from turning brown. (The shelf life of a cut avocado feels like it's about 10 minutes.) Despite multiple inventions, it seems like no one has been able to trick Mother Nature. None of these savers, from slip-on silicone to avocado-shaped storage containers, have consistently high reviews from users.
What to buy instead: The key to saving an avocado from browning instantly is to protect the outer green layer (brush on a citric juice, like lemon or lime) and then store it in any airtight container. This also eliminates having a single-use kitchen item, which is a waste of space. Bentgo small glass container with leak-proof lid, $24.97 at Well.ca.
Under the White Gaze of Today's Media – TheTyee.ca
[Editor's note: Under the White Gaze originally ran as an exclusive Tyee email newsletter last fall. We're republishing the full series of essays on our site this month. This essay, the first in the series, was originally titled "Don't Look at Me Like That!"]
Tyee reporter Christopher Cheung here to share with you my big journalism fear.
My name might be Christopher, but I worry about being a kind of Columbus.
It's easy to fall into that trap. Our profession demands that we find fresh stories that grab eyeballs. And sometimes, in service to "average Canadian" readers, we end up introducing them to people and places through the lens of an outsider — or worse, a colonizing power.
I found an old story of mine where I said that a neighbourhood — a landing place for immigrant residents for decades, from Poland to the Philippines — wasn't "established" until an artisanal ice cream shop moved in. Eek! Columbus alert: assuming a place is a jungle until someone from the outside world discovers it.
In another story on an Indian restaurant with vast offerings, I led with the boring, stereotypical description of a "smell of hot curry and spices." Ah! Way to flatten a huge country's food, Chris.
Just yesterday, I wrote the phrase "mainstream Canadians" with white Canadians in mind. Does that imply that everyone else is a weird outsider?
I started to wonder: why was I looking at the world in this way?
When I entered journalism seven years ago, it seemed like an optimistic time for diversity and inclusion.
Newsrooms were keen to show that they served all people by hiring new writers and publishing more coverage of underrepresented groups.
My friends and I, Canadianborns of immigrant parents, have craved more representative journalism all our lives. When I entered the profession, I proudly wrote about various Vancouver neighbourhoods that didn't get a lot of media attention, to show what they're really like.
But over time I noticed that some journalists, when writing about our city's diversity, would fall into a common way of looking at the world, just as I did. I had trouble describing the specifics of this gaze, but I knew its effects:
Stories that treated groups like "Asians" in a homogenous way.
Stories featuring immigrant seniors, quoting them saying things like, "I like to make the friendship."
Stories on cultural holidays, homing in on the most exotic aspects and their most ancient history. Dragon dancing! People jumping over fire! Hm, but where's the coverage the other 364 days of the year?
Non-white characters in news stories are sometimes portrayed in this old-world, Orientalist, National Geographic way, as if they're all harmonious people, part of homogenous tribes, dedicated to inscrutable traditions. A bit like the stereotype of the "noble savage."
We journalists are very much dedicated to objectivity as a pillar of our profession. So how do these examples of dehumanization creep in?
Media scholars have a term: the "view from nowhere."
Many journalists strive to report from it, to present information that's fact-based, neutral and balanced.
As I started my career, I had trouble reconciling this view. Don't we make every choice in our reporting? What stories to tell, who to quote and even which quotes are included?
As it turns out, I wasn't the only one who thought it impossible for people to do journalism without a "view from somewhere."
"No matter how far it pulls back, the camera is still occupying a position," media scholar Jay Rosen once said.
"We can't actually take the 'view from nowhere,' but this doesn't mean that objectivity is a lie or an illusion. Our ability to step back and the fact that there are limits to it — both are real. And realism demands that we acknowledge both."
Crack open any news story, and you'll find three perspectives that shape how it's presented: the author, the audience, the actors.
The author decides what to show and share.
The audience is who the story is catered to, from the topic chosen to the context included for their benefit.
The actors have their appearance shaped by the author, from what they do to what they say.
These three perspectives can work very well together. A smart author will deliver to the audience exactly what they need to know, and present what actors say with big-picture context.
But imagine if the author has internalized a white gaze and is writing for a white audience about people who aren't white.
If the author doesn't do their homework, it's easy for the coverage to be infused with ethnocentrism.
We get stories where people who aren't white are viewed as "ethnic."
We get stories where foods like sandwiches are described as normal, while others like hummus are pegged as exotic.
We get stories about Indigenous people with a relentless focus on "disaster coverage" and little else from within their communities.
We get stories aplenty about European heritage since contact, but very little about the millennia of Indigenous history before that.
We get stories that say neighbourhoods are "emerging" when new condos or chic restaurants show up, never mind the immigrant families who've called them home for decades.
We get stories about racialized people who aren't interviewed for the story at all, instead privileging the voices of white characters talking about them.
We get simplistic tropes recycled again and again: the good Indian, the model minority, the bad immigrant, the damaged newcomer, the perpetual foreigner.
If that's all the coverage there is, isn't it obvious that the audience would begin to form stereotypical impressions about these people?
Many great minds have pondered the concept of gazes — from Jean-Paul Sartre to Toni Morrison, who coined the term "white gaze" — and used the idea to understand how powerful parties consider others in the world.
Think of the privileged gaze common in reporting on poverty, with journalists highlighting crime and decrepitude, accompanied by photos of needles in puddles.
Think of the male gaze common in cinema, with filmmakers sexualizing women whose only role is to accompany heterosexual male characters and please the hetero male audience.
These gazes determine what we see and how we see it.
We happen to live in a country with Anglo colonial roots, and our most spoken official language is English. Is it really a surprise that our news media takes a white perspective for white audiences when reporting on Indigenous people or "ethnic communities"?
Even the term "ethnic" is a product of the white gaze, assuming that being white is the baseline by which all other people and cultures are measured.
Real representation in news media is about more than just "visible minorities" seeing faces like us on a page or on the screen. It's about everyone seeing people like us as part of society.
Disclaimer: I'm not trying to solve racism, life, the universe and everything.
I'm trying to investigate the roadblocks to do with race and representation that I keep running into during my reporting.
I just used the term "visible minorities," but what to do with loaded language like it? How to introduce cultures to English readers with sensitivity and accuracy? How to convince people not used to sharing their story that their voices matter? And of course, what to do when white readers belittle stories that mention race, and say that we should be focusing on the "real" crises like climate change and runaway capitalism instead?
Readers have told me proudly that they "don't see race" and that I shouldn't waste my time writing about it. Well, if they don't see race, no wonder they don't see that racism exists, and how it's intertwined with other crises. Just look at our unequal pandemic. Racism won't go away just because some of us cover our eyes.
"The greatest trick the Devil ever pulled was convincing the world he didn't exist," poet Charles Baudelaire once said.
It's the same with racism and privilege. Advantaged or disadvantaged, we all play a role. And it takes some tough introspection to see this.
Hey, I'm not white, and I barely noticed that I internalized the white gaze myself.
So has my mom.
When I was a kid, I took a bite out of a sesame ball and asked what the sweet paste inside was. It was red bean, but my mom, hoping to relate to Canadianized young me, told me it was "Chinese chocolate."
Ahh, the white gaze, and its ability to erase cultural knowledge of desserts!
More seriously though, this incident taught me that information is shaped by who's doing the presenting and who's being presented to. That's an enormous power.
By the time you finish reading the articles in this series, I hope you'll learn to catch the distorting effect of the white gaze in Canadian news media, and how journalists can strive for representative reporting that encourages equality.
We at The Tyee first published this series as a newsletter, subscribed to by over 5,000 people, whom we invited to ponder discussion questions and offer us their thoughts. We'll be including some of those along the way. Thanks for joining this journey.
Discussion questions
How have you seen the white gaze at work in the journalism that you consume?
Has news media ever led you to form stereotypes about people, places or cultures?
Have you ever had journalism misrepresent the place or culture you're from?
Reader's corner
Ken McFarlan: "I'll start by saying I'm white — and male. I wake up white, can urinate while standing up and I never give it another thought in my day having to assess whether I'm being treated as 'less than' or have a multitude of assumptions/observations made about me that have the potential for any interaction to become stressful or cause for anxiety. I cannot say you've chosen an easy assignment, but I look forward to hearing your thoughts and perspectives. If you nudge the needle a bit into the territory of people examining their language to be inclusive and welcoming to every reader, then that will be a good thing."