What does a low carbon economy mean for US workers? – Wake Forest News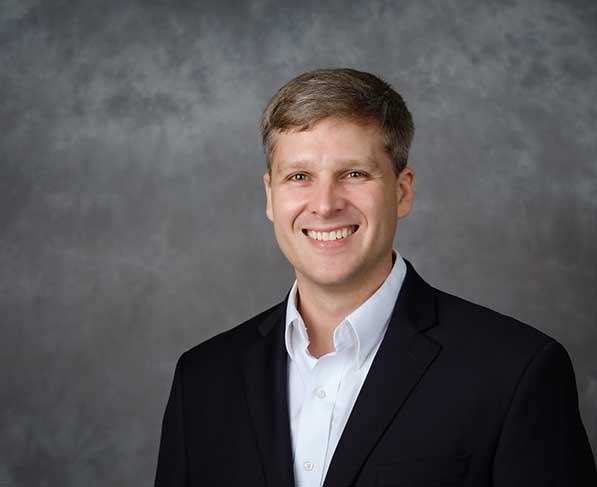 The United Nations General Assembly will be debating issues of global concern this week. At the top of the list is climate change. Along with companies, cities and financial institutions, more than 130 countries have now set, or are considering a target date for, achieving a balance between the greenhouse gases put into the atmosphere and those taken out (net zero) by mid-century.
Arguments for and against will hinge in part on the potential economic effects of such a commitment. Wake Forest economics professor Mark Curtis researches the balance between green jobs and lost jobs – looking at the implications for U.S. workers in a low carbon economy. He recently received a grant from the Washington Center for Equitable Growth.
What do Americans fear most about carbon emissions goals?
Confronting climate change will require a dramatic shift in large portions of the U.S. economy. Manufacturing and mining, two carbon-intensive sectors, have long been good, middle-class jobs in communities nationwide. In order to meet a net-zero goal for carbon emissions, these jobs will shrink. Fears among workers and the communities that rely on these jobs are not unjustified.
Is this kind of job loss in large sectors of the economy cause for concern?
Reductions in carbon-intensive industries are only one side of the coin in addressing climate change. While many industries may shrink, investment in green and renewable industries may create new opportunities for workers throughout the country.
Taking this global concern to the local level, what do you see ahead for North Carolina?
North Carolina has been a leader in renewable energy but needs a continued focus on creating a business environment that encourages entrepreneurship and investment in a wide range of green industries. Industries reliant on fossil fuels will need to transition, and North Carolina should ensure that workers can benefit as this transition occurs.
What is your next step as a researcher?
There is almost no economic research exploring whether and how green jobs will benefit workers and their communities. Leveraging job-posting data will estimate the long-run benefits that workers accrue as a result of green technology investments. It can also tell us which types of workers benefit and which do not. The funding from the Washington Center for Equitable Growth will help support research to estimate the effects of an increase in green jobs on local economic outcomes such as the employment rate, poverty rate and average incomes.
Shekel surplus weighs down Palestinian economy – FRANCE 24
Issued on: 17/10/2021 – 05:06Modified: 17/10/2021 – 05:04
Ramallah (Palestinian Territories) (AFP)
Palestinian businesses flush with too much Israeli cash: it may not be the most talked about aspect of the occupation, but experts warn it is a growing concern for the Palestinian economy.
Palestinians in the West Bank use the Israeli shekel but, beyond that commonality, the two financial systems are dramatically different.
In Israel, as in many advanced economies, digital payments are rapidly growing, taking the place of transactions once done with bills and coins.
But in the West Bank, a territory under Israeli military occupation since 1967, cash is still king.
Tasir Freij, who owns a hardware store in Ramallah, told AFP he now has to pay a two percent commission to deposit paper money because his bank is reluctant to receive it.
"This is a crisis… and we are feeling its effects," Freij told AFP.
Much of the paper money is brought in by the tens of thousands of Palestinians who work inside Israel or Jewish settlements in the West Bank, and who get their wages in cash.
Experts and business people say the buildup of hard currency risks stifling the Palestinian financial system.
Freij fretted that buying goods from abroad typically requires converting shekels into foreign currencies, especially dollars or euros, but the abundance of shekels in the market has forced him to accept painfully unfavourable rates.
– 'Dumping ground' –
The Palestinian Monetary Authority, which functions as the central bank in the West Bank, has warned that paper shekels are building up because it has no way to return the hard currency to Israel.
PMA governor Firas Melhem told AFP that the cash buildup was "a very worrying problem," causing headaches for banks and businesses.
"If the problem is not resolved quickly, the Palestinian market will turn into a dumping ground for the shekel," he added.
The shekel was established as the official currency in the Palestinian territories as a result of economic protocols known as the Paris agreements that followed the Oslo Accords between Israel and the Palestinian Territories.
Much has changed since those 1994 agreements.
As they lean more on digital transactions, Israel's banks no longer want to reabsorb paper cash that accumulates in the West Bank but does not circulate rapidly through the Israeli economy.
The Bank of Israel cited security as another reason.
"We stress that uncontrolled cash transfers could be misused, especially for money laundering and terror funding, and would not be in compliance with international standards on the prohibition of money laundering and terror funding," the bank told AFP in a statement.
– Solutions? –
Palestinian banks have tried to encourage customers to moderate their cash deposits, but that risks limiting the capital available to banks, which would lower their ability to offer loans.
The cash surplus predicament has fuelled renewed calls from some Palestinian experts in favour of ditching the shekel, either in favour of a unique Palestinian currency or that of another nation, including the Jordanian dinar, which also circulates in the West Bank.
The Palestinian Monetary Authority is also pushing the Bank of Israel to take back more hard currency.
But Melhem stressed that Palestinians also needed to "keep up with developments in financial technologies," and move towards more cashless payments.
© 2021 AFP
Saudi Arabia's PIF launches offshore platform tourism project
Saudi Arabia's sovereign wealth fund, the Public Investment Fund, announced on Saturday the launch of "THE RIG", which it said would be the world's first tourism destination on offshore platforms.
The fund, the engine of Crown Prince Mohammed Bin Salman's economic transformation plans for Saudi Arabia, manages a portfolio worth $400 billion.
It added in a statement that the project was located in the gulf and spanned an area of more than 150,000 square metres.
It said the project would feature a number of attractions, including three hotels, restaurants, helipads, and a range of adventurous activities including extreme sports.
The funds did not disclose the value of the project.
(Reported by Saeed Azhar; Writing by Moataz Abdelrahiem; Editing by Alex Richardson)
The World Needs 16 Billion Covid Shots: New Economy Saturday – Bloomberg
Wanted: 16.5 billion vaccine doses.
That's the number urgently needed to inoculate the world against Covid-19—on top of the roughly 6.5 billion doses already administered. This according to Chad P. Bown, a trade specialist at the Peterson Institute of International Economics, and Thomas J. Bollyky, the Director of the Global Health Program at the Council on Foreign Relations.
Vaccinating the planet's entire population is a moral imperative. The fact that only 3% of adults in low-income countries have been immunized is catastrophic. Putting more needles into arms is also a broader public health priority: the longer it takes to immunize everyone, the greater the risk deadlier variants will emerge.
As a result, full vaccination is clearly an economic necessity, too. But 19 months into a horrific pandemic that's killed millions, impediments remain.

This Week in the New Economy
The International Chamber of Commerce estimates the global economy stands to lose as much as $9.2 trillion as a result of unequal vaccine access.
But vaccines are also a trade issue. Like cars, laptops and smartphones, their production relies on intricate networks of cross-border supply chains. This system of dispersed manufacturing has worked remarkably well for places where global vaccine production is concentrated: India, the U.S., the European Union, the U.K. and China.
But these countries have prioritized their own people over the global good.
So-called "vaccine nationalism" was perhaps understandable when the first shots arrived. Producer countries naturally scrambled to protect their own hospital workers and the elderly.
The practice became less defensible when these countries started vaccinating low-risk populations. And that inequity is arguably intolerable now that those same rich nations are offering boosters while millions of healthcare workers in poorer countries haven't received their first shot.
Tedros Adhanom Ghebreyesus, director-general of the World Health Organization, denounces this state of affairs as "vaccine apartheid."

If producer countries won't share their existing output, then they must ramp up production, argue Bollyky and Bown (a member of the Bloomberg New Economy Trade Council).
"The mathematics are simple but stunning," they write. Apart from Johnson & Johnson, available vaccines require a two-dose regimen. That adds up to 14 billion doses for a global population of seven billion. Taking into consideration third doses, stockpiling and inevitable waste, and the world needs a total of 23 billion doses for full vaccination. Given that 6.5 billion have already been delivered, that means an extra 16.5 billion are required.
To achieve the additional output, Bown and Bollyky are calling for a "Covid-19 Vaccine Investment and Trade Agreement" among countries in the vaccine supply chain.
Members would set a framework to subsidize the full supply chain and work with COVAX, the nonprofit that distributes vaccines to mostly poor countries. Countries that restricted exports would be penalized through limits on their vaccine inputs. Transparency would keep the system honest.
"Trade ministers should do their part to ensure that everyone everywhere has access to Covid-19 vaccines," Bown and Bollyky warned. "The threat that new and more devastating virus variants could emerge—against which existing Covid-19 vaccines would be ineffective—means that no one is safe until the pandemic is under control."
__________________________________________________________
The fourth annual Bloomberg New Economy Forum will convene the world's most influential leaders in Singapore on Nov. 16-19 to mobilize behind the effort to build a sustainable and inclusive global economy. Learn more here.
Download the Bloomberg app: It's available for iOS and Android.
Before it's here, it's on the Bloomberg Terminal. Find out more about how the Terminal delivers information and analysis that financial professionals can't find anywhere else. Learn more.