'Wordle' Didn't Deserve To Be Cloned – Forbes
Popular word puzzle Wordle has snowballed to mainstream success in the last couple of weeks, prompting players to post those distinctive yellow and green boxes marking their daily score.
Creator of the game, Josh Wardle, deserves a great deal of credit for creating a popular game blissfully untainted by annoying ads and in-game purchases; Wardle even claims that the game is "not trying to do anything shady with your data or your eyeballs."
In an age where every single second of user engagement on social media is being mined for data, where even the most popular children's games are mercilessly exploiting their own players, Wordle is a bright spot in the predatory playground known as the internet.
Obviously, it didn't take long for developers with dollar signs in their eyes to swoop in and copy the idea, posting clones of the game on Apple's App Store, clogged with ads and in-app purchases.
One opportunistic developer, Zach Shakked, created a clone of the game and cheekily named it Wordle – The App, then foolishly bragged about his success on Twitter. Shakked, celebrating the number of downloads and subscriptions his app was attracting, wrote that his Wordle clone was "going to the f**king moon."
While the real Wordle only releases a single puzzle per day, Shakked's clone contained an optional $30-per-year annual subscription that allowed players to play an unlimited number of puzzles. Of course, the deliberate scarcity of Wordle is another aspect that makes it special – when was the last time you visited a website that didn't attempt to keep you there for as long as possible, squeezing every last ounce of data from your eyeballs?
It goes without saying that Shakked was dragged by Twitter users, who objected to the relentlessness monetization of everything free and fun. The public outcry was intensified by the fact that Wordle was originally created as a gift to Wardle's wife, before being shared with the world.
After the backlash, Shakked (wisely) locked his Twitter account, only to have his clone removed from the App Store. Currently, there are two puzzle games named "Wordle" remaining on the App Store, both of which were created long before Wardle's Wordle, and boast different gameplay mechanics – both have enjoyed a recent boost in popularity, simply by sharing the name of Wardle's viral hit.
Shakked briefly unlocked his Twitter account to offer a public apology, and an attempt to explain his actions. "I realize I crossed a line. And I surely, surely will never do anything remotely close to this again. I f**ked up," tweeted Shakked, who went on to explain that Wordle was not trademarked, and that the concept was somewhat similar to Lingo, an old game show, and that he was merely trying to "hack together something on the weekend and see if I can make a buck."
In a separate Twitter thread, Shakked also claimed to have contacted Wardle, offering to work together to create an official app, or pay Wardle a percentage of profit, which Wardle reportedly declined.
This isn't the first time that Wardle has created a free, fun activity that united the internet; in 2017, on Reddit, Wardle created "Place," which allowed Redditors to color a single pixel of a shared blank template, and quickly led to mass collaboration and organization, with surprisingly elaborate art appearing on the space, as well as legions of trolls attempting to scribble over the images.
"Place" was shut down just 72 hours after its creation, but Wordle looks like it might live on for some time; hopefully, Wardle will keep resisting the urge to monetize his creation.
Best Apple Deals of the Week: Save on MagSafe Chargers, 1Password Subscriptions, and iPads – MacRumors
This week we saw a variety of deals ranging from Apple's MagSafe charging accessories to its MacBook Air and iPad devices, as well as a notable discount on the first year of 1Password for new users. All of these deals are still available today.
MagSafe Charger
Note: MacRumors is an affiliate partner with some of these vendors. When you click a link and make a purchase, we may receive a small payment, which helps us keep the site running.
We kicked off this week by focusing on a trio of deals on Apple's MagSafe accessory lineup, headlined by the MagSafe Charger, which is still available for $34.00, down from $39.00. This isn't the lowest price we've ever seen, but it is one of the rare times we've seen any sort of markdown in 2022.
You can also get the MagSafe Battery Pack for $79.99 ($19 off) and the MagSafe Duo Charger for $114.97 ($14 off), both available on Amazon. The MagSafe Battery Pack has dropped even further compared to when we posted earlier in the week, when it was around $87.
MacBook Air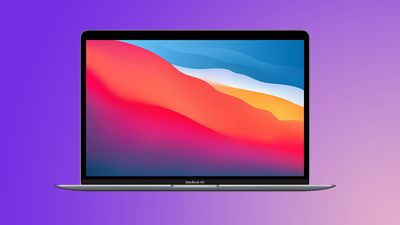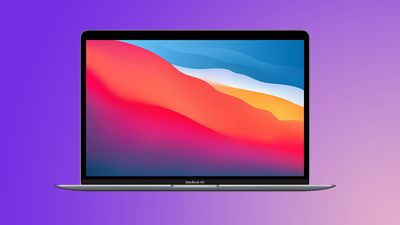 We shared a deal on the 2020 M1 MacBook Air (256GB) earlier this week, and today the Gold color option is still available at $899.99, down from $999.00. This is a second-best price on the MacBook Air, and shipping estimates right now sit in early to mid June.
iPads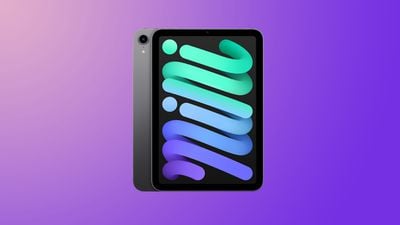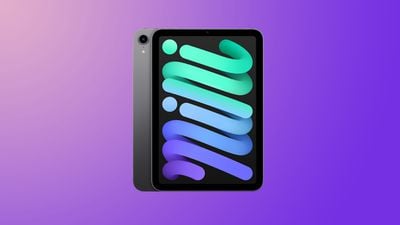 A pair of markdowns on the iPad and iPad mini 6 are still live today on Amazon as well, starting with the 64GB Wi-Fi iPad mini 6 for $409.00, down from $499.00. The 64GB Wi-Fi iPad is on sale for $309.00, down from $329.00.
1Password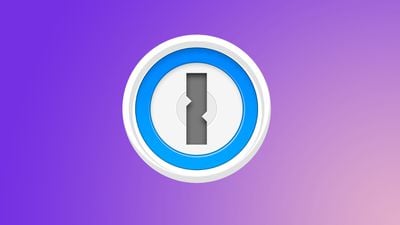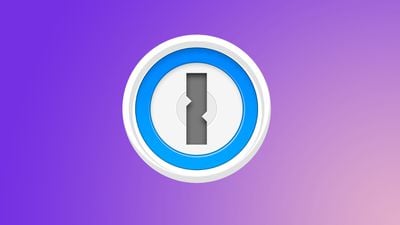 1Password this week is offering 50 percent off the first year of its Individual and Family Plans, only for new subscribers. To get the deal, head to 1Password's website and click "Try FREE for 14 days" on either the individual or family plan to create an account. Once your first year ends, regular pricing on the plan will return if you choose to renew.
Be sure to visit our full Deals Roundup to shop for even more Apple-related products and accessories.
Related Stories
Popular Stories
The Apple Watch 7 on sale for a record-low price is today's best Memorial Day deal – TechRadar
It's officially the weekend which means Memorial Day sales are up and running, and we've just spotted a can't-be-missed deal on the best-selling Apple Watch 7. Amazon has Apple's latest and greatest smartwatch on sale for $329 (was $399.99) (opens in new tab). That's the lowest price we've seen for the Apple Watch 7 and one of the best Memorial Day deals we've spotted so far.
The Apple Watch 7 was released in October of last year and features a 70% brighter Always-On display, faster charging, and 20% more screen area, making it easier to use and read. The design also got a refresh with softer and more rounded edges and new sizes of 41mm and 45mm. The Apple Watch 7 still includes all the nifty features of the Series 6 smartwatch, such as blood oxygen monitoring, an ECG app, and activity tracking.
While we've seen this record-low price on the Apple Watch 7 on Amazon before, the smartwatch has been sitting at a much higher $389 price tag for the past two weeks. We don't know how long this Memorial Day deal will stick around, so you should grab this bargain now before it's gone.
Memorial Day deal: Apple Watch 7
More Memorial Day deals
See more bargains with our Memorial Day TV sales roundup and our Best Buy Memorial Day sales guide.
Shop more offers with our roundup of the best cheap Apple Watch deals and you can see the best Apple Watch 7 deals that are happening right now.
Google Drive adds support for multi-text selection and file copy/paste shortcut – Android Authority
Edgar Cervantes / Android Authority
TL;DR
Google Drive adds multi-text selection.
Google Drive gains a shortcut to copy and paste files.
Google Drive has finally added support for two basic features, features it arguably should have had from the beginning.
The first major addition is multi-text selection, much like Microsoft Word. Unfortunately, unlike Word, Google Drive requires a total of four keyboard shortcuts to select multiple sections of text. Those shortcuts are:
– Ctrl + Alt + Shift + Left/Right arrow on Windows
– Ctrl + Cmd+ Shift + Left/Right arrow on Mac
Read more: How to use Google Drive
The second upgrade Google Drive received was a shortcut to copy and paste files. Fortunately, Google stuck with a much simpler, more familiar combination:
– Ctrl + C, Ctrl + X, and Ctrl + V on Windows
– Cmd + C, Cmd + X, and Cmd + V on Mac
These new upgrades are relatively minor, but go a long way toward closing the gap with Word, and provide a solid quality-of-life upgrade.