'A man possessed,' Hyman adding offensive layers to his game – TSN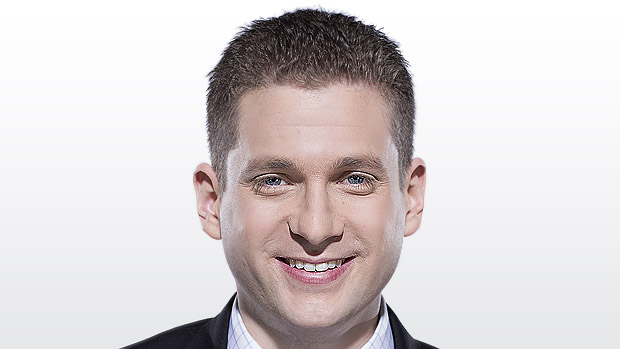 TSN Toronto Reporter Mark Masters reports on the Maple Leafs, who held an optional practice at the Ford Performance Centre on Friday ahead of hosting the Winnipeg Jets Saturday night.
---
Looking for a spark on Thursday night, Sheldon Keefe promoted Zach Hyman to Toronto's top line with Auston Matthews and Mitch Marner. And Hyman made an immediate impact winning a board battle behind the Winnipeg net moments before Marner got the Leafs on the board in the second period.

"He's playing like a man possessed," Marner told TSN in an intermission interview. "He's really taken it to another level these past couple games."

Hyman's relentless work ethic is his calling card, but more and more the gritty winger is showing he can create his own offence. An end-to-end rush on Tuesday was further evidence that the 28-year-old isn't done developing.

"He's been lights out," said Matthews. "He's extremely easy to play with because you know he's just going to get in there and battle and work. He's scored a couple really, really nice goals lately. He's really been letting the hands come out to play."

Hyman has four goals and two assists in the last eight games.


Hyman is up to eight goals and eight assists in 26 games this season. He is averaging 2.65 shots per game, which is up from 2.07 last season.

"We're encouraging him to hang on to the puck a little more," revealed Keefe. "We know he's great at retrieving the puck and those type of things and we still obviously need that from him, but I love the way he challenges the defencemen. He doesn't let them off the hook. He doesn't make it so they can go back for a puck all the time. Sometimes he's just burying his head and challenging them to take it from him. It opens up a lot of things for him and creates more space for him … He's adding different layers to his game offensively."

Hyman has proven he can boost any line he's on. Most recently, he's been the driving force on the third unit with Pierre Engvall and Ilya Mikheyev.

"He's attacking middle ice, making plays, getting shots from the middle of the rink," said Keefe. "There are a lot of things happening in his game that are really good and really encouraging for our team. No matter where we're playing him he's just being himself."
With Hyman on the top line, Joe Thornton saw shifts beside John Tavares and William Nylander while Alex Kerfoot filled in on the third line. Keefe hasn't hesitated to bring out the blender and try new combinations during games.

"He's got a really good sense of where the game's going and he makes really good adjustments," Matthews told the boys on TSN 1050's OverDrive during an interview Friday afternoon. "He's really good at reading the game. You always come in with a game plan and you always come in with a lineup, but if it's not working out I think he's shown he's not afraid to mix up lines and move people around to see if he can spark something … I don't mind that at all."

Following practice, Keefe said no decision had been made about what the lineup will look like in the rubber match against the Jets.

—

Matthews scored a highlight-reel goal in overtime to give Toronto its first third period comeback win of the season.

"That was unreal," said Nylander. "It was sweet."

"So fast," Tavares marvelled. "Incredible set of hands he's got. A special player made a special play."

"He's a star, that's what they do," said Keefe, who pointed out Matthews must've been gassed considering he was almost a minute into the shift. "That's big-time stuff."
One day later, the Leafs were still buzzing about the latest dazzling move by the NHL's goal scoring leader.

"It's just exceptional," said defenceman Travis Dermott. "He doesn't have too much time with the puck there and he's able to make a deceptive play and then get it over to his backhand and tuck it cheese within a quarter of a second."

"It's a world-class goal," agreed forward Jimmy Vesey. "I know there's more [open] ice in three-on-three overtime, but to have a guy closing on you and then to make that move and put it under the bar just shows Auston's skill-set. He's been the best goal scorer in the league this year."
Matthews is up to 21 goals in 25 games and has a five-goal lead on Edmonton's Connor McDavid in the Rocket Richard Trophy race entering play Friday night. TSN's senior hockey reporter Frank Seravalli ranks Matthews third on his mid-season Hart Trophy ballot.

"I'd be lying if I said I didn't think about it and it didn't cross my mind," Matthews said on OverDrive when asked about the awards. "But I don't think that's like something I truly, really focus on. When I'm out there before the game or on the ice, I'm not thinking like, 'Oh, I need to win the Rocket Richard. I need to score.' I'm out there, obviously, trying to score, but to help the team win and doing more than just scoring."

Matthews leads the NHL with seven game-winning goals, which is two ahead of Edmonton's Leon Draisaitl.

—

Nylander seemed to be getting increasingly agitated on Thursday night as Connor Hellebuyck denied a series of Grade A chances. Normally a cool customer during games, Nylander snapped the blade of his stick at the bench.
"Sometimes it's good to get frustrated," he said with a smile after the game. "I like it."

So do his teammates.

"I love seeing Willy fired up," said Dermott. "He can be one of the most dangerous players in the league when he wants to be. I don't trust too many guys with the puck on their stick more than Willy."

Nylander eventually did break through with a big goal in the third period courtesy of a beautiful set up from Tavares. And after the dust settled on the 4-3 win, Keefe declared that Nylander had played his best game of the season.

"He just looked determined," the coach observed. "Determined to score, determined to make a difference. He starts the game with a blocked shot. He's right in the lane … and he gets rewarded with a breakaway. There were a number of examples like that. He's been all over the net making plays, doing a lot of good things with the puck and had a ton of opportunities to score and then a great individual effort by JT to find him and that's a great shot. It's not an easy shot to make across the body like that as a righty."
Nylander and Tavares have struggled to produce goals in five-on-five play this season, but really seem to be coming on of late. Nylander now has six goals in the last eight games.

"We've built off a couple good stretches here and this is where we want to be every night," said Nylander.

"I like what we're doing a lot without the puck," said Tavares, "which is setting up a lot of good things offensively. When we do get the puck I like the way we're filling three lanes in the offensive zone [and] spreading the opponent out to open up plays in the middle of the ice. Something we're getting better at, but can do more is just getting more pucks to the net."
—
Nylander made a brief cameo on the ice at Friday's optional practice firing a few shots on Jack Campbell, who is working his way back from a leg injury.

"For those who play a lot for us, we wanted to give them an opportunity to have some time away," Keefe said of Friday's plan. "Everybody was here in the building, of course to get tested first and foremost, but everyone kind of had their own thing today whether it was treatment or a workout or a meeting with a coach. We really haven't had a day away at all here since returning from out West."

The Leafs will face the Jets again on Saturday before heading to Ottawa for a showdown with the Senators on Sunday. Campbell would be in line to start the second half of the back-to-back set if he's cleared to return. Campbell hasn't dressed since re-aggravating a leg injury in Edmonton on Feb. 27.

"In terms of my concern level, I would say low given that it does appear to me that there's been consistent progress," Keefe said. "So it's just a matter of time. It's really a day-to-day thing and it looked today like another good day so we'll see where that puts him tomorrow."
—
Vesey isn't sure why Thornton has started calling him 'Hollywood.'

"He's probably called me 15, 20 nicknames at this point," the Boston native said. "That's the latest one. He's been coming up with these nicknames for me with a California theme. He's got seven California-themed nicknames for me and I don't really know where it came from. You'll have to ask him."
Thornton's creativity in nicknaming his new teammates – including 'Willy Styles' for Nylander – has helped keep the Leafs dressing room a fun place this season.

"Jumbo's loud and always buzzing and getting everybody laughing," Matthews said. "He's always got something on the go and he's so loud. The minute he starts talking people start filtering in because they can hear him from the other side of the room and they're like, 'OK, what's this guy got to say today?'"

Thornton has played coy so far when asked to explain the thinking behind the nicknames.

Vesey doesn't seem to carry himself like a Hollywood star although he is getting used to the Toronto spotlight.

"I'm starting to feel more comfortable and getting a little more confidence with the puck," Vesey said. "I think that's a result of getting a couple goals in Edmonton and then carrying that over. I feel confident and I've been progressing, especially over the last couple weeks."
The uptick in play coincided with Vesey's demotion to the fourth line.

"We'd like to see him really grab onto that role," Keefe said. "That's kind of where he is now and he needs to really latch onto that role and responsibility in order to stay there."


—

Players on the ice on Friday:

F: Agostino, Boyd, Kerfoot, Nylander, Simmonds, Vesey

D: Bogosian, Dermott, Marincin, Rosen

G: Andersen, Campbell, Hutchinson
UEFA threaten to ban breakaway clubs from all competitions
By Simon Evans
MANCHESTER, England (Reuters) – European soccer's governing body UEFA has warned clubs linked to a breakaway Super League that they face being banned from domestic and international competitions if they set up a rival to the Champions League.
In a joint statement https://www.uefa.com/insideuefa/mediaservices/mediareleases/news/0268-12121411400e-7897186e699a-1000–statement-by-uefa-english-fa-rfef-figc-premier-league-laliga-le with Spanish, English and Italian leagues and federations, UEFA said it will consider "all measures", including the courts and bans from domestic leagues, in opposition to plans for a breakaway competition.
UEFA said it had learnt that clubs from those countries "may be planning to announce their creation of a closed, so-called Super League".
"If this were to happen, we wish to reiterate that we….(and) also FIFA and all our member associations – will remain united in our efforts to stop this cynical project, a project that is founded on the self-interest of a few clubs at a time when society needs solidarity more than ever," UEFA said.
"We will consider all measures available to us, at all levels, both judicial and sporting in order to prevent this happening. Football is based on open competitions and sporting merit; it cannot be any other way," the statement added.
In January, FIFA had said that a breakaway league would not be recognised and that "any club or player involved in such a competition would as a consequence not be allowed to participate in any competition organised by FIFA or their respective confederation" – meaning players would be banned from the World Cup.
Sunday's UEFA statement said: "The clubs concerned will be banned from playing in any other competition at domestic, European or world level, and their players could be denied the opportunity to represent their national teams.
"We thank those clubs in other countries, especially the French and German clubs, who have refused to sign up to this. We call on all lovers of football, supporters and politicians, to join us in fighting against such a project if it were to be announced. This persistent self-interest of a few has been going on for too long. Enough is enough."
(Reporting by Simon Evans, editing by Ed Osmond and Christian Radnedge)
Netherlands and Poland seal narrow Billie Jean King Cup playoff wins
(Reuters) – The Netherlands and Poland both needed deciding doubles wins to battle through their Billie Jean King Cup playoffs on Saturday but Britain, Italy and Canada all enjoyed easier passages.
In Den Bosch, the Dutch were without world number 11 Kiki Bertens for the second day because of injury and found themselves trailing China 2-1 after Wang Xiyu beat Lesley Kerkhove in Saturday's opening singles.
But Aranxta Rus beat Wang Xinyu to level the tie and then teamed up with Demi Schuurs to defeat Zhang Shuai and Zu Yifan to send the hosts through.
It was equally tight in Poland where the hosts were pushed to the brink by Brazil.
Brazil's Carolina Meligeni Alves took the tie into a deciding doubles with a win over Katarzyna Kawa but the Poles prevailed 3-2 as Kawa and Magdalena Frech came back from a set down to beat Meligeni Alves and Luisa Stefani.
Kazakhstan also won a deciding rubber to see off Argentina.
Britain led 2-0 overnight against Mexico in London but Marcela Zacarias beat Heather Watson to keep alive the tie.
Katie Boulter proved too strong for Giuliana Olmos though to clinch the tie for the hosts.
Italy beat Romania 3-1 while Canada's teenager Leylah Annie Fernandez sealed her country's path as she gave her side an unassailable 3-0 lead over Serbia thanks to a three-set win over Nina Stojanovic.
Ukraine eased past Japan 4-0 while Anastasija Sevastova secured Latvia's 3-1 victory over India.
The eight winners move forward to next year's qualifying round where they will hope to reach the 2022 Billie Jean King Cup Finals.
The old Fed Cup was re-branded last year and named after the American great and 12-times Grand Slam singles champion who won the inaugural tournament nearly 60 years ago.
This year's 12-team Finals were postponed because of the pandemic and a new date has yet to be finalised.
(Reporting by Martyn Herman; editing by Clare Fallon)
Motor racing-Canadian Grand Prix cancelled for second year
(Reuters) -The Canadian Grand Prix scheduled for June 13 at the Circuit Gilles Villeneuve in Montreal has been cancelled for the second year in a row, CBC Radio reported on Thursday although Formula One said discussions remained ongoing.
With the spread of new COVID-19 variants and Canada battling to contain a third wave of the virus, Montreal public health authorities concluded that even if run behind closed doors without spectators the risks were too high, reported the CBC.
F1 officials, according to the CBC, wanted to bypass the mandatory 14-day quarantine for the hundreds of staff, crew members and drivers and rely on private medical staff and have the entire operation run in a bubble.
The race is scheduled to follow on immediately from Azerbaijan, whose grand prix is scheduled for June 6 in Baku and is due to go ahead after also being cancelled last year.
"We are continuing our discussions with the promoter in Canada and have no further comment," an F1 spokesperson told Reuters.
The Autosport website quoted a spokesperson for the Canadian promoter as saying the radio report referred to "a document of recommendations from public health.
"We as an organisation have not had confirmation from our public health officials and won't comment until we get an official confirmation."
Canada, with some of the world's toughest travel rules, obliges its citizens and residents arriving from abroad to self-isolate for 14 days.
International arrivals are required to quarantine for up to three days in a hotel.
One of Canada's biggest sporting events, it would mark the second consecutive year the grand prix has been removed from the F1 schedule due to the spread of COVID-19.
Media reports have suggested Turkey is on standby to be slotted in as Canada's replacement.
The Istanbul circuit is logistically convenient for freight coming from Baku and was brought in last year also at short notice to bolster a calendar ravaged by the pandemic.
(Reporting by Steve Keating in Toronto/Alan Baldwin in London; Editing by Ken Ferris)