Apple iPhone 12 Cyber Monday deals 2020: The best deals right now – Tom's Guide
iPhone 12 Cyber Monday deals are coming, but you don't have to wait until Monday for the savings to begin. We've already found many sales on some of the best phones of the year, and we've sorted out the odd caveats that carriers sneak in.
All four iPhone 12 models are the subject of Cyber Monday deals. The iPhone 12 mini and iPhone 12 are free, if you know where to look. We're seeing hundreds off all members of the iPhone 12 lineup, providing savings on the iPhone 12, iPhone 12 mini, iPhone 12 Pro and iPhone 12 Pro Max. Many deals simply require a qualifying trade-in phone and opening a new line of service, while others ask you to switch providers.
We've collected the best iPhone 12 Cyber Monday deals so far. And we'll update this guide as get closer to the big day and more deals emerge.
Best iPhone 12 Cyber Monday deals now
Best iPhone 12 Cyber Monday deals
iPhone 12: was $799 now $99 @ Verizon
Switchers who open a new line of data at Verizon and trade in an eligible device can get up to $700 in credits. That takes the cost of the iPhone 12 down to $99. Existing users who trade-in a device can save, too, as Verizon will offer $440 in credits toward the purchase of an iPhone 12.View Deal
iPhone 12: Save $900 with AT&T @ Best Buy
Since the 64GB iPhone 12 is $799, you can, in theory, get yourself a free iPhone 12 through BestBuy. You just need to sign on for an unlimited plan with AT&T, have an eligible device to trade-in, and it's all yours. Plus it's $200 more than what AT&T offers if you go direct.View Deal
iPhone 12: free with trade-in @ T-Mobile
T-Mobile is offering up to $830 off the iPhone 12 when you join the carrier and activate a new line. You'll purchase an iPhone 12 on a monthly payment plan and receive credit via 30 monthly bill credits.
iPhone 12 mini: free with trade-in @ T-Mobile
Get a new line at T-Mobile and trade-in an eligible device, and the carrier will give you up to $730 credits applied to your monthly bill. That covers the cost of an iPhone 12 mini at T-Mobile.View Deal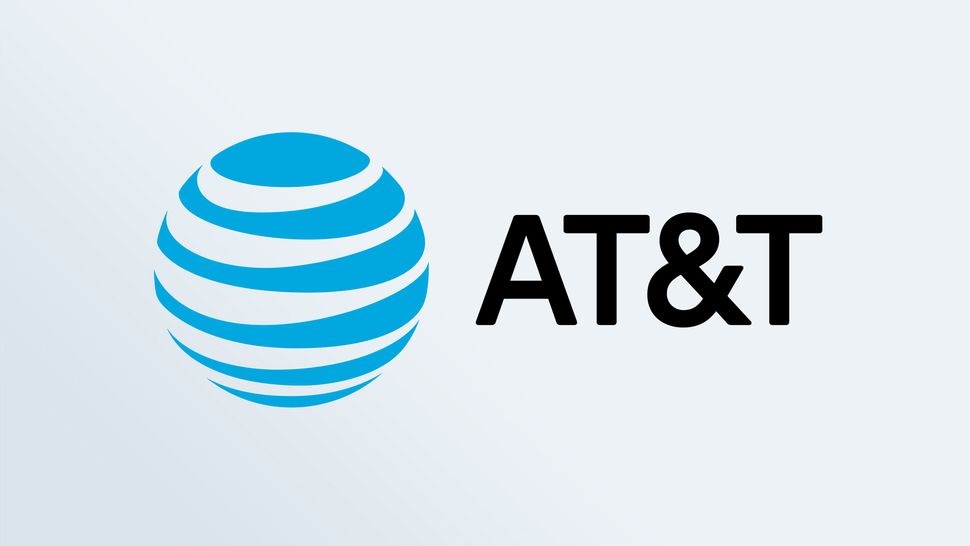 iPhone 12 mini: free with trade-in @ AT&T
AT&T is offering $699 in bill credits when you trade-in an eligible device and sign up for an unlimited data plan for your iPhone 12 mini. Those credits are spread out over 30 months. Best of all, these Apple Cyber Monday deals are open to both new customers switching to AT&T as well as existing subscribers, and you can also apply the $699 credit to reduce the cost of other iPhones.View Deal
iPhone 12 Pro/Pro Max: save up to $950 @ T-Mobile
The iPhone 12 Pro delivers the best cameras on any phone along with a stellar display and unbeatable performance. And T-Mobile offers up to $950 off both the iPhone 12 and iPhone 12 Pro Max. You need to activate a new line on an eligible plan and trade in an eligible iPhone in good condition. View Deal
iPhone 12: $700 off with Unlimited + trade-in @ AT&T
New and existing AT&T subscribers can get the iPhone 12 for $700 off when purchased with an AT&T Unlimited Plan and with trade-in of an iPhone 8 (or newer). It's one of the best iPhone 12 deals we've seen yet.View Deal
iPhone 12: up to $500 off w/ trade-in @ Apple Store
The Apple Store is offering credits of up to $500 when you purchase a new iPhone 12 and trade-in your old phone. A Galaxy S10 would get you up to $160 in Apple credits, whereas an iPhone XS would get you up to $300 in Apple credits. The credits can be used for your iPhone 12 pre-order. View Deal
iPhone 12 Pro: $700 off with Unlimited + trade-in @ AT&T
New and existing AT&T subscribers can get the iPhone 12 Pro for $700 off when purchased with an AT&T Unlimited Plan and with trade-in of an iPhone 8 (or newer). The iPhone 12 Pro adds a telephoto lens and LiDAR sensor for improved photography.View Deal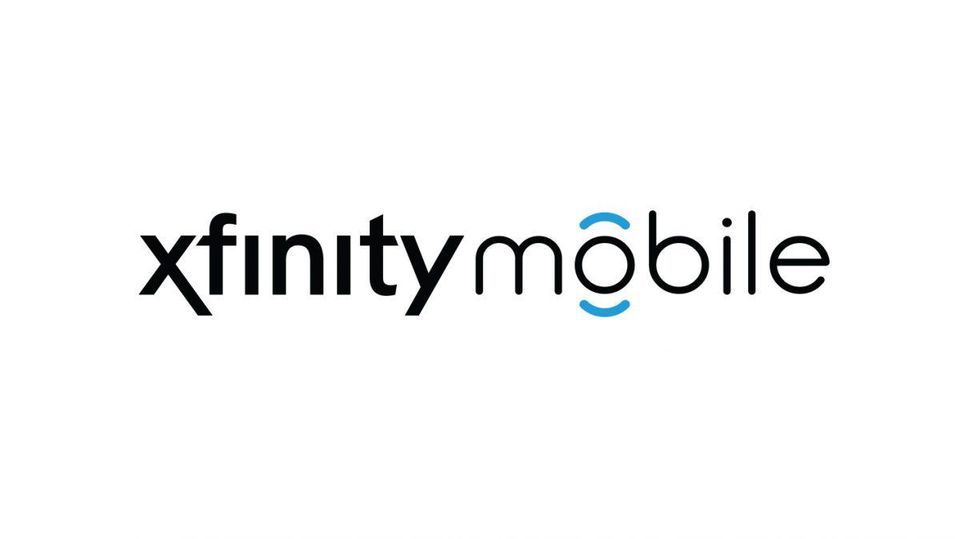 iPhone 12: save $250 on all models
Xfinity Mobile is taking $250 off any iPhone from now until Jan. 4, and giving existing customers a $250 prepaid card if they upgrade to a new Apple device. This covers every model in the iPhone 12 range, as well as the iPhone 11 and iPhone SE, making it a compelling reason to switch. However, keep in mind that Xfinity Mobile is exclusive to Xfinity home customers.View Deal
iPhone 12: save $250 on all models
Sam's Club is taking $250 off the cost of the iPhone 12 or iPhone 12 Pro when you buy either phone on an installment plan with AT&T. You're also eligible for the $30 activation fee to be waived.View Deal
iPhone 12: six months free data, texts, & minutes @ FreedomPop
Buy any iPhone 12 model at FreedomPop and for six months, you'll receive 250 minutes and 1GB each month absolutely free along with unlimited texting. The phone is locked to the carrier, however, and will stay that way for one whole year. Price start at $729 with the iPhone 12 mini and go up from there.View Deal
iPhone 12: $150 Mastercard for T-Mobile/Sprint @ Apple
For a limited time, T-Mobile and Sprint customers who purchase an iPhone 12 via the Apple Store and trade-in an iPhone 8 or newer will receive a $150 Mastercard. (You'll receive a promo code for the card, which can be validated at T-Mobile). You can view the full details of this promo below the 5th footnote on the Apple Store page.View Deal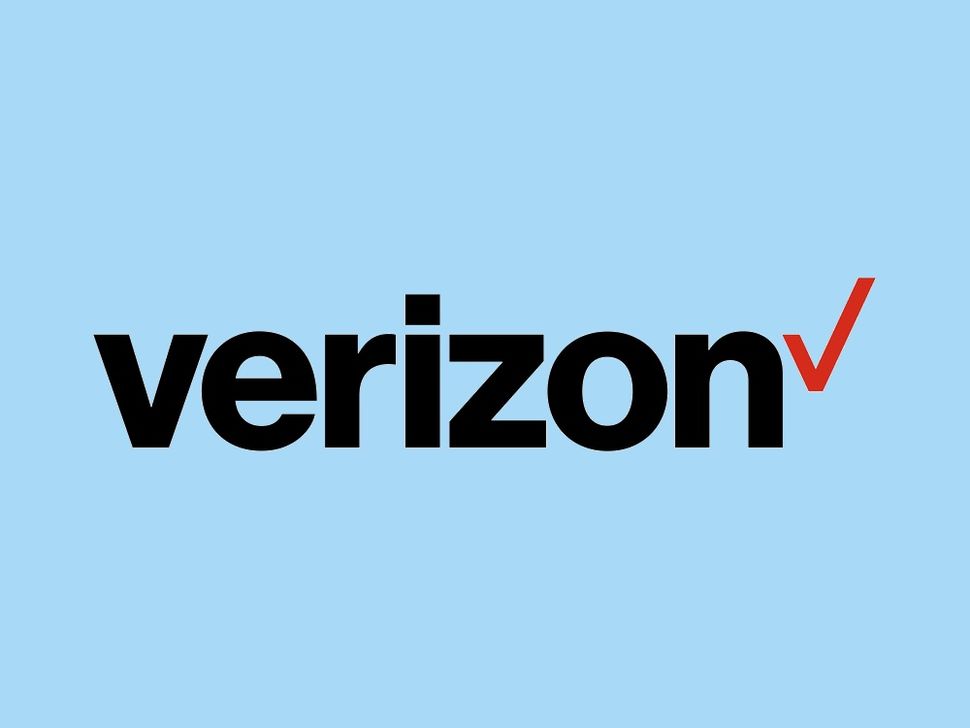 iPhone 12: Save up to $200 when you buy a tablet @ Verizon
If you're looking for a new iPhone 12 and a tablet, then this may be the deal for you. Verizon has a number of tablets on sale, including the new iPad Air, though that's not the only eligible tablet. So pick one up and you can instantly save $200 on that iPhone 12 you've been eying.View Deal
Cyberpunk 2077 1.1 update released: patch notes, stability fixes, more – Polygon
It's no secret at this point that Cyberpunk 2077 launched with a plethora of bugs and performance issues, some more obvious than others, leading Sony to go so far as to remove the game from the PlayStation Store and offer refunds. Now, the first of CD Projekt Red's planned post-launch updates has been released on all platforms.
Cyberpunk 2077's version 1.1 patch is intended to fix bugs and make "various stability improvements," as well as "lay the groundwork" for further updates to Cyberpunk 2077, the studio said on the game's website. It also includes platform-specific changes, such as performance optimization of crowds on PlayStation 4 Pro and PlayStation 5, and improvements to memory usage for character creation, mirrors, scanning, camera remote control, and menus on Xbox consoles.
The next patch, version 1.2, is expected to be "a larger, more significant update"; it is scheduled to debut in the coming weeks. (CD Projekt Red also released a version 1.04 hotfix a day after Cyberpunk 2077's Dec. 17, 2020, release.)
Earlier this month, Marcin Iwiński, the founder and co-chief executive of CD Projekt Red parent company CD Projekt, gave a detailed apology for the launch quality of Cyberpunk 2077 on older consoles, as well as an explanation from inside the company on what went wrong and why. CD Projekt also published a post-launch support roadmap for the beleaguered RPG, promising multiple updates over the coming year, including free downloadable content.
You can read the full patch notes for the v1.1 update below.
---
Stability
Various stability improvements including:
Memory usage improvements in various systems within the game: characters, interactions, navigation, in-game videos (news, tv, etc.), foliage, laser effects, minimap, devices, AI, street traffic, environmental damage system, GPU-related, and more.
Various crash fixes (related to, among others, loading saves, game opening/closing and Point of No Return).
Quests/Open World
Fixed an issue where calls from Delamain would end immediately and seem like they cannot be picked up in Epistrophy.
Fixed an issue where players would not receive calls from Delamain when approaching relevant vehicles in Epistrophy.
Fixed an issue where the objective could get stuck on "Answer the call from Mr. Hands" in M'ap Tann Pèlen.
Fixed an issue where Judy could teleport underground in Pyramid Song.
Fixed an issue where it would be impossible to talk to Zen Master in Poem of The Atoms.
Fixed an issue where Takemura wouldn't call in Down on the Street.
Fixed an issue where Jackie could disappear in The Pickup.
Fixed an issue where it could be impossible to get out of the car in The Beast in Me: The Big Race.
Fixed an issue where players could stop receiving calls and messages after moving too far away from A Day In The Life area.
Fixed an issue where opening the package wouldn't update Space Oddity.
Retro-fixed the saves affected by a rare issue where speaking to Judy in Automatic Love would be impossible due to an invisible wall. The underlying issue is under investigation.
Fixed an issue that prevented players from collecting the reward in Gig: Freedom of the Press. The quest will auto-complete for those who could not collect the reward previously, and the reward will be provided automatically.
Fixed an issue where Delamain would remain silent throughout Epistrophy if the player initially refused to help him.
UI
Fixed an issue where prompt for exiting braindance could be missing.
Removed an invalid item from loot.
Visual
Fixed an issue where a grenade's trajectory could be displayed in photo mode.
Fixed particles' hue appearing pink when viewed close up.
Fixed cars spawning incorrectly in Reported Crime: Welcome to Night City.
Achievements
Fixed an issue where completing one of the assaults in progress in Santo Domingo would sometimes not contribute towards progression for The Jungle achievement, preventing its completion.
Miscellaneous
Addressed the issue responsible for saves getting oversized (related to the modifier indicating if the item is crafted), and trimmed the excess size from already existing saves (note: this won't fix PC save files corrupted before 1.06 update).
Fixed an issue where input could stop registering upon opening the weapon wheel and performing an action.
Fixed an issue where the "Continue" button in the Main Menu could load an end game save.
PlayStation-specific
Performance optimization of crowds on PlayStation 4 Pro and PlayStation 5.
Various crash fixes on PlayStation 4.
Xbox-specific
Improved memory usage for character creation, mirrors, scanning, camera remote control, menus (inventory, map) on Xbox One, Xbox One X and Xbox One S.
PC-specific
It will now be possible to obtain achievements while in Steam offline mode. Note: Offline mode needs to be enabled before starting the game. This change does not work retroactively.
Addressed the game startup crashes related to loading cache on NVIDIA graphics cards.
Stadia-specific
Concert audio should no longer be inaudible in Never Fade Away.
Fixed corrupted textures on several melee weapons.
Tweaked default deadzone settings to be more responsive. Note: the change will not affect settings unless they're set to default.
M1 MacBook Pro Review: One Month Hands-On With Apple's Hot New Laptop – Forbes
I had been in desperate need of a laptop upgrade last year and finally decided to pull the trigger on the new M1 MacBook Pro. In November, my Forbes colleague Patrick Moorhead suggested you "might want to pass" on Apple's new M1-powered MacBook Pro, pointing out potential issues like compatibility with third party software and peripherals. He did suggest that if you stick with Apple software, things should be fine. I'm an Apple software guy, so I was hoping I would be okay. I've been using M1 MacBook Pro all day, every day, as my primary work machine for over a month now. This is a review of the M1 MBP from that perspective — a daily-driver for someone who primarily uses Apple's included software.
From where I sit, this is a pretty incredible laptop. I'm not going to focus on things like the keyboard, display, or ports. Those are knowns. This review is all about hands-on experience with Apple's M1 processor.
The Decision to Upgrade
Let me make it clear upfront that I am not a "power" user. My job involves research, writing, plus editing photos and videos for web use. For my purposes, Apple software does the job — I spend 90% of my time in either Pages, Safari, Numbers, Preview, iMove or Photos.
For the past five years, I've been using a 13-inch MacBook Air (connected to an external monitor). In fact, my last three laptops have been MacBook Airs… I always upgrade them to get the best performance for as long as possible, so the latest was equipped with a dual-core Intel Core i7 processor. But it was struggling. Slow (especially with a lot of browser windows open), exporting video files took an excruciatingly long time, and the fan would fire up constantly, sometimes blowing like an airplane engine.
It was time for an upgrade. I was considering a 16-inch MacBook Pro, primarily because of the video card, minimum Core i7, and upgraded keyboard. Then came the M1 announcement in November.
I decided to skip the MacBook Air this time, I held off on the 16-inch MacBook Pro and instead took a chance with the M1 MacBook Pro. I wanted the maximum cores available for video processing, plus a fan, so I didn't go with the less expensive M1 MBA. I opted for an upgrade to 16GB of RAM to ensure the longest useful life possible. The new laptop took the better part of a month to arrive, but it made an immediate impression.
Impressive Performance
My initial impression of the M1 MBP was that it was snappy, but not screaming fast. I'd read early reviews that made it seem like the instant I launched an app it would be onscreen. That's not quite the case. It is very fast, but even with Apple apps it does take a split second. The laptop wakes instantly, but booting still takes 30 seconds to the login screen.
However, the M1 processor shows its power when you start giving it tasks to chew on. I can keep as many windows and apps open as I need. Video exporting was obviously a huge test and it passed that with flying colors.
A seven minute 1080p iMovie video at high quality exported as an MP4 file by the MacBook Air took about 14 minutes. That was with all other applications shut down. About a minute into the export, fans were blowing at full blast. In contrast, that seven minute 1080p video exported by the M1 MBP at maximum "ProRes" quality took 66 seconds. No fan. And while iMovie was processing the video, I had Firefox, Numbers and Pages open, and was actively surfing in Safari. I also had Activity Monitor opened, and it showed iMovie GPU utilization during the export ranging from 36% to 47%.
Yes, this a bit of an apples to oranges comparison given that it's a MacBook Air vs. a MacBook Pro, and five years apart, but it was still a pretty incredible performance.
Speaking of Firefox, when I first used it the M1-native version wasn't yet available. Rosetta 2 handled the app perfectly and after a slightly longer initial launch, I never would have known I wasn't using a native app.
I use the laptop primarily as a desktop workstation, so I haven't had the opportunity to really push the battery. However I did run on battery for a full day, from around 8am to after 11pm — including a three hour Zoom session — and it still showed about 20% of a charge left. That's 14 hours of use and still some battery life remaining, so no complaints in that department.
Compatibility With Peripherals
I don't use a ton of peripherals, but I have yet to run into an issue. I do plug into an OWC USB-C dock so I can easily access USB Type-A devices without requiring dongles.
I'm connected to a 27-inch 4K BenQ multimedia monitor (reviewed here) as a second display. No problems there at any resolution, and the USB-C connection to the monitor also keeps the MBP charged. I use a Blue Yeti X microphone (connected to the OWC dock using USB) and it has been solid. I have used a range of external hard drives including a Western Digital USB-C external SSD, multiple USB Type-A drives from WD and Seagate, and thumb drives. I print over Wi-Fi to an HP Envy 7640. I have a DAS mechanical keyboard plugged in.
So far, I've encountered zero compatibility issues.
I've also had no problem with Bluetooth connectivity. I have seen reports of M1 Bluetooth issues, but I have not experienced any. I use a Logitech MX Master 3 Bluetooth mouse (no dongle) and it performs as expected. I've also used a number of Bluetooth headphones with the M1 MBP without any issues.
I Have Never Had the Fan Come On
In the entire month and a bit that I've been using the M1 MacBook Air, I have never had the fan come on. Not once.
During several college football games, I had a three hour Zoom session with my father-in-law so we could watch together while socially distancing. The laptop ran Zoom and at the same time, I streamed the game from the MBP in full-screen maximum resolution on my external monitor. No fan.
At one point I tried running the usual collection of Apple applications simultaneously, while exporting a ProRes file from iMove, and also streaming a collection of 720p, 1080p and 4K videos on 12 Safari tabs. Nothing. No slowdown whatsoever and no fan.
To be honest, I was starting to worry that maybe the fan was broken. However, even under a heavy load, I've never felt the laptop get overly warm. One of these days, I'm going to have to try to find the time for some gaming — that might do it…
M1 MacBook Pro Recommendation
In month+ I've spent with the M1 MacBook Pro — using it for work all day, five days a week and then some — I have been extremely happy with it.
Typically, when I move from one laptop to a new one, it's four or five years between models and the new one will seem noticeably faster. Not an Earth-shattering difference, but enough for a better user experience. This time around that difference isn't just noticeable, it's spectacular. The closest comparison I can come to is moving from a laptop equipped with a 5400rpm hard drive to one with an SSD — except in this case the performance gains are across the board, not just when booting or copying files.
For $1,499 ($1299 plus $200 for 16GB of RAM), this M1 MacBook Pro is an easy recommendation for anyone who needs "lite" pro performance and works primarily with Apple software. If you'll be using third party apps under Rosetta 2, you might want to check to see if anyone has tried them and what their experience is.
If you need more horsepower, this was just the first release and what will be the entry level in MacBook Pro lineup. Stay tuned through 2021 for expected new models featuring even faster Apple chips, support for additional RAM, slick new form factors, and maybe even some additional ports.
Microsoft is no longer increasing the cost of Xbox Live Gold – MobileSyrup
In a surprise move, Microsoft has backpedalled on its original decision and will not increase Xbox Live Gold's cost following significant backlash from gamers.
Below is the complete blog post from Microsoft regarding the decision (note that the prices below are in USD):
We messed up today and you were right to let us know. Connecting and playing with friends is a vital part of gaming and we failed to meet the expectations of players who count on it every day. As a result, we have decided not to change Xbox Live Gold pricing.
We're turning this moment into an opportunity to bring Xbox Live more in line with how we see the player at the center of their experience. For free-to-play games, you will no longer need an Xbox Live Gold membership to play those games on Xbox. We are working hard to deliver this change as soon as possible in the coming months.
If you are an Xbox Live Gold member already, you stay at your current price for renewal. New and existing members can continue to enjoy Xbox Live Gold for the same prices they pay today. In the US, $9.99 for 1-month, $24.99 for 3-months, $39.99 for 6-months and $59.99 for retail 12-months.
Thank you.

In Canada, 1-month Gold subscriptions were set to go up to $12.99 from $11.99, 3-months was going to cost $34.99 up from $29.99 and 6-months would have cost $69.99 up from $44.99. Microsoft didn't reveal pricing regarding 12-month subscriptions, though their current cost is $69.99, the same price as the new 6-month subscription price if the change went into effect.
The company also says that free-to-play games like Apex Legends and Fortnite will no longer require an Xbox Live Gold membership. Halo Infinite, one of the Xbox platform's biggest upcoming titles, is set to feature a free-to-play multiplayer mode.
This brings Microsoft's approach to online gaming with the Xbox in-line with Sony's PlayStation consoles and Nintendo's Switch given both platform's don't require a subscription to play free-to-play titles online. Microsoft says that it's "working hard to deliver this change as soon as possible in the coming months."
This is a great move by the company given the price hike made it seem like the tech giant was pushing gamers towards subscribing to its more expensive $16.99 per month Xbox Game Pass Ultimate service that includes Xbox Live Gold, access to all current and upcoming Microsoft first-party game releases (as well as numerous third-party titles) through Game Pass on Xbox and PC, EA's video game subscription service EA Play and Xbox cloud gaming on Android (formerly called xCloud).
While Game Pass is a great deal, there are likely a lot of people out there that just want to continue subscribing to Xbox Live Gold and were upset by the price increase.
Source: Xbox