Apple Shares Trailer for Upcoming Apple TV+ Show 'Defending Jacob' – MacRumors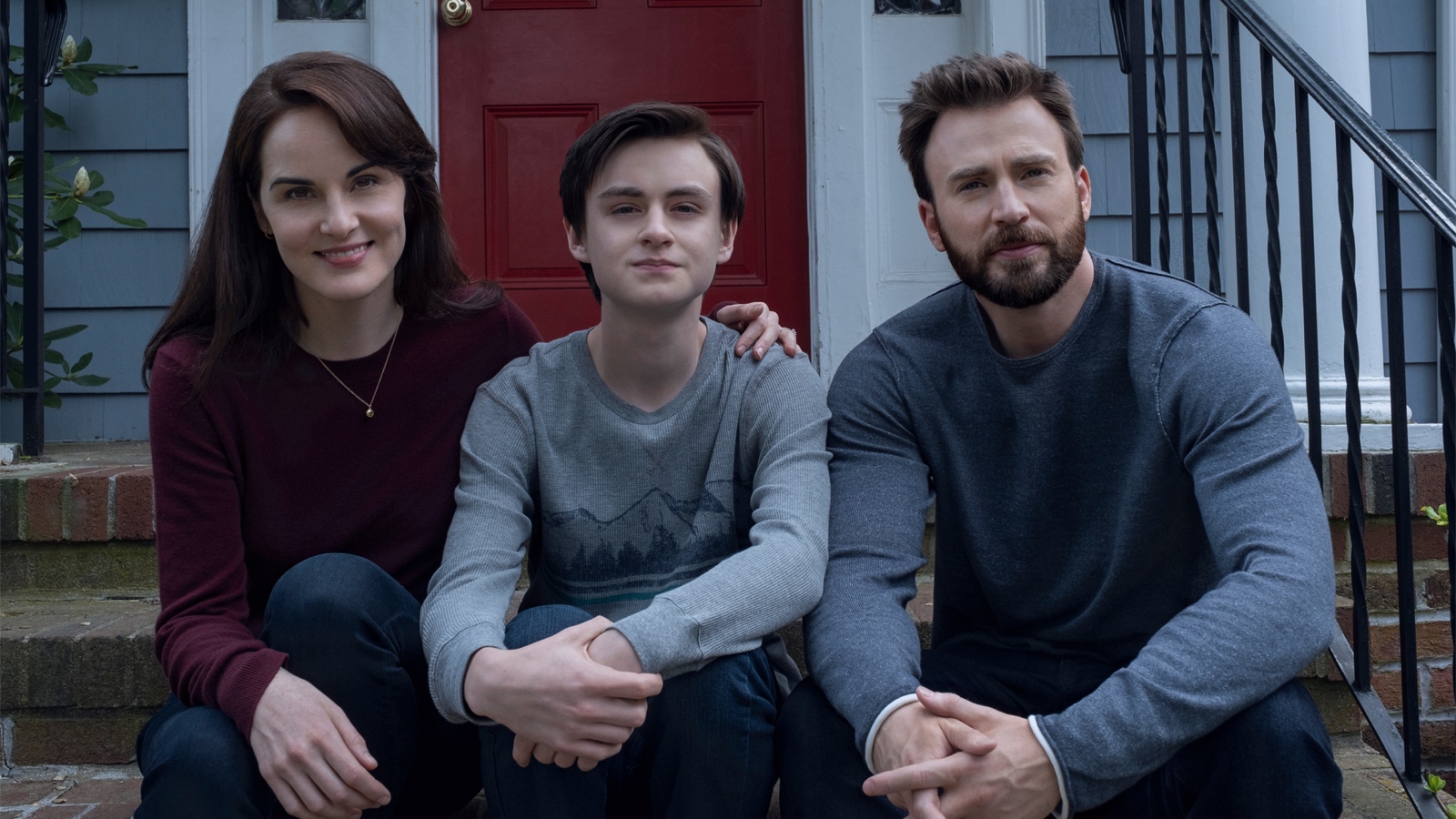 Apple today shared the first trailer for "Defending Jacob," an upcoming Apple TV+ show focusing on a murder where a district attorney's son is arrested as the main suspect.
In this gripping, character-driven thriller, a shocking crime rocks a small Massachusetts town and one family in particular, forcing an assistant district attorney to choose between his sworn duty to uphold justice and his unconditional love for his son.
"Defending Jacob" is based on the novel of the same name written by William Landay. It stars Chris Evans, best known for his starring role in the "Captain America," films and Michelle Dockery, known for "Downton Abbey."
Jaeden Martell ("Knives Out" and "It Chapter Two"), J.K Simmons ("Oz" and "Counterpart") and Cherry Jones ("Signs") also have roles in the show.
"Defending Jacob" is set to premiere on ‌Apple TV‌+ on April 24.
OnePlus 8 Pro camera sample shows off ultrawide night photography w/ good detail – 9to5Google
With a bigger price tag expected, one of the biggest hurdles OnePlus is set to face on the upcoming OnePlus 8 Pro is the camera quality. It's got the hardware to do well, but how are the results? There's not much available yet, but OnePlus CEO Pete Lau recently shared an intriguing sample.
Shared on Twitter, the first public OnePlus 8 Pro camera sample is a shot taken with the ultrawide camera in a city at night. The shot — presumably taken using OnePlus' "Nightscape" mode — shows a city in the evening with a mostly clear sky and dozens of buildings with lights turned on at night. For just about any 2020 smartphone, this is a shot that should always look great!
In OnePlus' case, the shot indeed does look pretty stellar. There's plenty of detail in the shot especially towards the center. Since this is an ultrawide lens, though, there's a bit of distortion and loss of detail off to the sides of the frame. The shots were uploaded through Twitter's website, though, so there's no extra compression added on.
Ultra wide that can get ultra close.

One side here was taken with a OnePlus 8 Pro, the other with another flagship phone (I think you can probably tell which is which). pic.twitter.com/qOR1OiNod0

— Pete Lau (@PeteLau) April 8, 2020
Lau also uploaded another picture from the same location from "another flagship phone." He doesn't specify which other phone is being used here, but the results aren't nearly as good. The shot overall is much darker and there's a lot less detail in all of the buildings. Just given how good most flagships have gotten recently, though, I have a tough time believing this comparison involved something like a Galaxy S20, iPhone 11, or Huawei device.
Regardless, it's obvious why this sample shot is so good. As was leaked recently, the OnePlus 8 Pro's ultrawide camera is a 48MP sensor that's almost identical to the main one, just with a wider field-of-view on the lens.
The OnePlus 8 Pro is set to debut on April 14th.
More on OnePlus:
FTC: We use income earning auto affiliate links. More.
---
Check out 9to5Google on YouTube for more news:
[embedded content]
Microsoft says video calls in Teams grew 1,000% in March – TechCrunch
With the COVID-19 pandemic making work from home the default for those companies that are able to do so, it's no surprise that we are seeing a massive rise in the usage of video chat tools like Zoom, Google Meet and Teams . We'd already heard some updates from Zoom and Google, but today Microsoft joined the parade with a new report on how its Teams users have adapted to the rise of remote work.
Back on March 16, the company reported 900 million meeting minutes in Teams . Now, less than a month later, it says that it saw a new daily record of 2.7 billion meetings in one on March 31. During those meetings, more users than ever also turn on their video cameras. Overall, the number of users who go on camera has doubled since before this crisis began and the overall number of video calls in Teams grew by over 1,000 percent in March.
That's a lot of time spent in meetings that could've probably been used in more productive ways, but it sure is a lot of Teams meetings.
The Microsoft team also looked at where people use video most, with Norway and the Netherlands leading the pack. There, 60 percent of calls include video. In the U.S., that number is 38 percent. Microsoft says this may be due to the availability of fast broadband.
Microsoft also found that its users are also spending more time of the day with Teams. In March, the average time between when somebody first used teams and the last use of the service increased by over an hour. The company argues that this doesn't mean that people are working longer hours, "rather that they are breaking up the day in a way that works for their personal productivity or makes space for obligations outside of work."
No matter the service a company uses for remote work, it'll be interesting to see how many of these new habits will stick once this crisis is over. In China, where some employees are now returning to work, the number of daily active Teams users continues to grow according to Microsoft but there will surely also be regions where usage will decline quickly once things get back to something resembling normal.
OnePlus 8 design teased: Check out the official Glacial Green colorway – Android Authority
We've seen plenty of leaked renders supposedly showing the OnePlus 8 series ahead of its April 14 reveal date. That isn't stopping the company from teasing the design in the lead-up to the unveiling.
OnePlus has now posted a YouTube video (above), giving us a tantalizing glimpse at the OnePlus 8 design and the Glacial Green colorway. The clip also confirms the alert slider and power button combo of previous devices, as well as a curved display. Unfortunately, it doesn't look like the 3.5mm port is returning any time soon.
Source url
CEO Pete Lau also took to the official forum to reveal that they're using fifth-generation matte frosted glass on the back of the OnePlus 8 series, complete with a gradient effect. In fact, Lau says the company experimented with over 300 color and texture combinations to suit the glass back.
The OnePlus CEO then confirmed the Glacial Green name for the color option seen in the video, saying the color was meant to invoke "fresh, environmentally friendly, natural, and youthful feelings."
Otherwise, Lau noted that the OnePlus 8 series is thinner and lighter — hopefully this doesn't come at the expense of battery size.
This is just the latest disclosure from the company in the run-up to the OnePlus 8 series launch. OnePlus has previously confirmed a Snapdragon 865 processor, 5G, a 120Hz screen for at least one model, UFS 3.0 storage, and LPDDR5 RAM.
Looking for more OnePlus 8 series rumors and leaks? Then you can check out our dedicated hub at the previous link.