Claims of sexual assault by BC real estate agents grows – Coast Reporter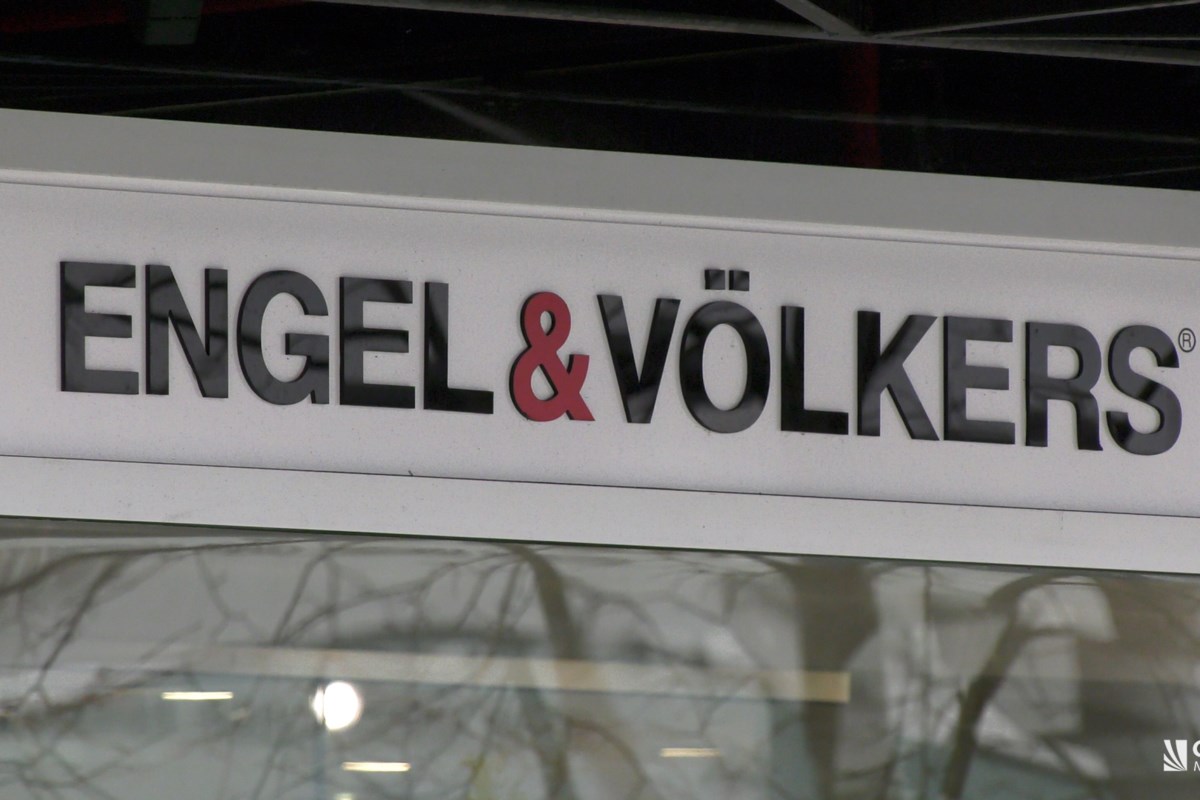 Warning: This story contains allegations of sexual assault that may be disturbing to some readers.

Members of the Victoria Sexual Assault Centre are commending women for coming forward with allegations of sexual assault against numerous real estate agents in Victoria.
"We are here for you. We believe you. We support you," says Carissa Ropponen, a manager at the centre. "Thank you for coming out and speaking out and letting people know that this is a real serious issue that's happening here in Victoria."
Shocking and disturbing allegations have surfaced online by multiple women claiming they were allegedly drugged and sexually assaulted by men in Victoria who were, at the time, working as real estate agents.
At the time of an alleged 2018 incident, two men worked for Engel & Volkers real estate company. The two individuals were employees at The Agency, a luxury real estate brokerage and lifestyle company, on March 25 when they were fired.
The woman, whose identity is being protected, tells Glacier Media she was offered wine and cocaine while inside the real estate office.
"I don't do any cocaine. That was not something I partake in. Within probably 15 or 20 minutes, I don't remember anything. Everything went black."
When she woke up, she claims she was laid back in an office chair.
"My head was off to the side and one of them was to my side trying to put his genitals in my mouth. I remember lifting my arm and it felt so heavy to lift my arm," she says. "I went to go stand up and my pants were down around my ankles so I fell down."
She claims to have blacked out again and when she woke up, the two men were allegedly both performing sexual acts on her.
"I went to stand up and said I was going to be sick," her post online reads. "I don't remember but they must have moved me to the bathroom because I woke up by the toilet alone."
A third man was employed by Engel & Volkers and working for them at the time of another allegation. Engel & Volkers severed ties with him last Friday once the allegations surfaced online.
In that case, the woman (whose identity is also being protected) claims to have been invited to a luxurious mansion on Beach Drive and was allegedly sexually assaulted by a "wealthy" real estate agent while attending a party.
"It was around 9 p.m. and I was not drunk at all. The next recollection I have is around 5 a.m. and I am being picked up off the laundry/bathroom floor (the same one I was pulled into and groped) and someone is pulling up my pants and doing them up," reads a post on social media.
She claims to have been carried out to a waiting cab as she "could not walk."
"To this day, I know that I was drugged," the post continues. "I had the forensic exam done at the hospital."
The woman says she was violated and victimized and she's speaking out now.
"It's really scary to think about. I wouldn't want that to happen to anyone else, ever," she says. "I didn't have a voice. I was so blacked out… I couldn't fight back, I couldn't do anything. I had no voice. This is how I can take that power back to have a voice.
"This is my truth."
A fourth Victoria real estate agent was fired after allegations were also posted online.
"We can confirm that he is no longer associated with our firm and had relinquished his listings at our request after the first allegation last week," says brokerage co-owner Susan Froher, in a statement from Prime Real Estate Team and Remax Island Properties. "He also surrendered his licence to us."
Glacier Media has confirmed that the other three men have had their licences surrendered to the Real Estate Council of BC (RECBC), by their managing brokers.
"As a result, they cannot provide real estate services to consumers," says spokesperson Warren Mirko. "Please note: this is different than a licence suspension, which is a disciplinary sanction and part of RECBC's investigation and discipline process."
In an email, both Saanich Police and Victoria Police say they cannot comment if an investigation is ongoing.
"We can only confirm an investigation is being conducted when there's an investigative purpose or a clear risk to the public," says Bowen Osoko, spokesperson for Victoria Police.
"We are only able to confirm an investigation is ongoing if there is an investigative purpose or if there is a risk to public safety," says Const. Markus Anastasiades with Saanich Police.
Ropponen says it is important that people are talking about these incidents.
"When we talk about these things, we can start seeing a culture shift. This is really about changing attitudes, beliefs and behaviours that contribute to gender-based violence," she says. "What is at the root of gender-based violence is inequality and we have to change that so we can end sexualized violence so this never happens to anybody again."
Since the allegations surfaced online the community has offered support to the women through a GoFundMe fundraiser. The campaign has raised more than $128,000, which will go toward the Victoria Sexual Assault Centre.
Counselling for the women is also being paid for by The Agency.
The Victoria Sexual Assault Centre says they are available to support people and reporting can happen whenever the individual is ready.
"We really believe it is up to a survivor to decide if they want to report so what we do is we give information and options," says Ropponen, noting the centre's services are free and confidential.
Both Victoria Police and Saanich Police encourage anyone who wants to report sexualized violence to call their Report Desk at 250-995-7654, extension 1 or at 250-475-4321 for Saanich Police.
— with a file from Times Colonist
Hot real estate market sparks warnings to potential buyers as complaints to regulator double
As home sales in the province continue on a dizzying trajectory, the province's real estate watchdog and regulator are warning buyers to be wary of what they may be getting into.
The Real Estate Council of B.C. (RECBC) and the Office of the Superintendent of Real Estate said that in the first three months of 2021, they have seen an increase in inquiries and complaints.
Calls to the regulator were up 42 per cent over the previous year, while complaints, such as how offers were made and accepted, were double the number received in the same period in 2020.
"Buying a home is one of life's biggest financial decisions. There are potential risks at the best of times, but with the added pressure and stress of the current market conditions, those risks are amplified," Micheal Noseworthy, superintendent of real estate, said in a statement.
Planning on buying or selling a home this spring? With increased market activiy, its important to understand the risks, and we are here to help. Here are some tips to help you find the most up-to-date information before you make a decision: <a href="https://t.co/7D8d5Of5XZ">https://t.co/7D8d5Of5XZ</a>

&mdash;@RECBCofficial
The Real Estate Board of Greater Vancouver says sales in the region have continued at a record-setting pace.
Residential home sales covered by the board totalled 5,708 in March 2021, up 126.1 per cent from March 2020, when the COVID-19 pandemic hit, and up 53.2 per cent from February of this year.
Rural and suburban areas have experienced the biggest spikes.
For the past two weeks, Jay Park has been in the middle of the buying frenzy.
He and his partner are trying to upgrade from their one-bedroom apartment to a two-bedroom condo or townhouse in Vancouver.
"I wish we had done this a month or two ago," he said.
Park put an offer on a $1-million condo, $4,000 above asking price.
"To entice the [seller], we put in a subject-free offer, but it wasn't successful," he said. "They accepted $110,000 over asking price that was also subject-free."
The hot market has led to bidding wars. Some would-be buyers have even lined up outside for days to try to get a jump on a property.
Erin Seeley, the CEO of the council, is warning buyers to do their research and be aware of risks before making an offer.
"It's really important that buyers have engaged with their lender before they're making offers so they know how to stay within a reasonable budget," she said.
Seeley said some of the complaints the council has heard from buyers is that they weren't aware the seller has a right to take an early offer.
"And the seller was really in the driver's seat about setting the pricing," she said.
Aaron Jasper, a Vancouver realtor, advises clients to avoid cash offers and to include finance clauses even if it may mean they lose a deal.
"There's a lot of frustration among buyers, feeling pressure to take some risk," he said.
"You're better to be delayed perhaps a year getting into the market as opposed to being completely financially ruined."
Jasper also says realtors are limited in the advice they can give to clients on legal matters, home inspections, potential deficiencies with homes, and financing.
'Caught up in the craziness'
Other tips from the council include seeking professional advice before making a subject-free offer or proceeding without a home inspection, and speaking to a professional to determine how market conditions may be affecting prices.
Meantime, people like Jay Park say they are still keen to buy. Park has more viewings scheduled and is optimistic.
"It's a very exciting time for us, but I also don't want to get caught up in the craziness and make a purchase that's above our means."
Source: – CBC.ca
Black Press Media introduces one of Western Canada's best real estate platforms helping home buyers Find. Love. Live. that new home – Aldergrove Star
Need an agent who knows the community?
Or, is it time to look for a new place to live, but you don't know what's on the market?
Whatever the real estate need is for residents in the communities of British Columbia, Yukon & Alberta, there's a new way to do that one-stop shopping – by visiting Today's Home.
The slogan for the site is "Find. Love. Live."
"We want people to find their dream home, love it, and live in it," said group publisher Lisa Farquharson.
Building on the success of Black Press Media's niche digital platforms – Today's Home brings the same wealth of knowledge and local expertise to the search for a home, be it buying, selling, or even just daydreaming about what changes you can make in the future.
Search hundreds of listings that local real estate agents have available.
The listings cover properties around the region, from a one-bedroom, one-bath condo for $339,900 to million-dollar acreages throughout the province of BC, Yukon, Central Alberta and beyond.
Click on a listing, and see not only the realtor handling the property sale, but links to his or her other listings and social media feeds. With the click of a mouse, take a virtual tour of the property, find the property's walking score, and learn about nearby amenities.
There are links available to schedule a showing, or send the agent a comment or question.
Want to share a listing? When you click on the share button, you'll actually send an attractive digital flyer of the prospective property, not just a link.
There's even a button to help determine how much you have to spend, courtesy of the convenient mortgage calculator.
Plus, scroll down the page on Today's Home and find a list of expert local real estate professionals who can answer questions or help with that home sale, Farquharson explained.
Today's Home offers the advantage of the massive reach that Black Press Media has built throughout Western Canada with its network of community newspapers and online products. That allows the public to tailor real estate searches based on location, price, and other key factors while allowing real estate professionals to gain unprecedented audience reach with their listings.
Today's Home will dovetail into the media company's existing print real estate publications.
"Black Press Media has real estate solutions in print and now we can add in the digital component," Farquharson said.
Watch for expansion of the Today's Home platform in the near future, she added. That will come as Black Press Media adds a new component – the development community. Developers will be able to reach a huge audience when their projects are ready for presentation.
For information on Today's Home, contact group publisher Lisa Farquharson at 604-994-1020 or via email.
Happy house hunting!
PGIM Real Estate, Revera Affiliate Target UK Market in Newly Formed JV
PGIM Real Estate has been active in recent months providing capital to facilitate blockbuster senior housing acquisitions. Now the firm is looking to capitalize on demand for senior housing in the United Kingdom.
The Madison, New Jersey-based real estate investor and lender announced this week it is entering into a joint venture with Signature Senior Lifestyle, an affiliate of Revera, to develop and operate senior housing communities around greater London
Mississauga, Ontario-based Revera serves 20,000 older adults in long-term care homes and retirement residences in Canada. It is also the majority shareholder of Sunrise Senior Living, one of the largest senior housing providers in the U.S. The company operates a portfolio of 12 communities in the U.K. under the Signature Senior Lifestyle brand, with one community in development that is slated to open in autumn 2021.
The JV has one development underway — a senior housing community, or "prime care" home, in southwest London. PGIM worked with Elevation Partners, a London-based investor and asset manager in U.K. health care real estate, in sourcing, structuring and executing the venture. Additionally, PGIM will retain the firm to leverage its expertise.
PGIM and Revera did not respond to requests for comment from Senior Housing News regarding details about its development pipeline.
London is emerging as a future hotbed of senior housing development, spurred by favorable demographic growth trends and a lack of available supply, and the PGIM-Revera venture will find competition.
Maplewood Senior Living CEO Gregory Smith told SHN last month that demand for U.K. senior housing is comparable to major U.S. markets such as New York and San Francisco, where supply has historically been constrained.
Maplewood and its investment partner, Omega Healthcare Investors (NYSE: OHI) are looking to expand its luxury Inspir brand to the U.K., and identified five suburban markets around London with high barriers to entry that are favorable for the brand's growth.
Revera CEO Tom Wellner sees similar untapped upside potential for senior housing in the U.K.
Source: – Senior Housing News