December 28th Media Release – Brandon Police Service – Brandon Police Service
For the last 24 hours:
Break & Enter:
A resident from Mercury Lane reported a break, enter, and theft of tools from the garage. The resident reported the incident before 8:00 AM Sunday morning and investigation revealed that the theft likely occurred between 1:00 & 5:00 AM. Given the number and types of tools stolen, a vehicle would be involved, but is as yet not identified. The matter is still under investigation.
Arrest Warrants Executed:
A 26 year old male from Brandon was arrested during a vehicle stop early Sunday afternoon on the strength of a RCMP held warrant for arrest for sexual assault. After processing, he was released from custody and is scheduled to appear in court in Cranberry Portage on March 1st.
A 19 year old female was arrested late Sunday afternoon at a residence in the 300 block 13th Street on the strength of a BPS held warrant for arrest for assault causing bodily harm and assault by choking. She was later released from custody and is scheduled to appear in court on March 15th.
Domestic Assault:
On Sunday afternoon, Police were called to a motel on Middleton Avenue for a disturbance. It was determined that a 31 year old male had assaulted his girlfriend. As a result, the male, who resides in Ste. Rose, was arrested for assault and later released from custody to appear in court in Brandon on March 29th. The victim did not require medical treatment for her injuries.
Breach of Court Order:
A 34 year-old male from Pipestone, MB was located wandering in the centre of the street in the 600 block Van Horne Avenue on Sunday evening. He was refusing to move ffor vehicles to pass. He was found to be bound by a Release Order which included a condition that he abstain from alcohol, and the accused was intoxicated. He was later released from custody and is scheduled to appear in court on March 15th facing one count of failing to comply with conditions of an undertaking.
Possession of Break-in Tools:
A 37 year-old male from Brandon was located in the 1100 block Richmond Avenue and found to be in possession of numerous break-in tools. He initially gave the officer a false name but his true identity was soon determined and it was found that he was wanted on a warrant for arrest for theft under $5000. Upon being searched at arrest, a can of pepper spray was located. The accused was later released on appropriate police imposed conditions to appear in court on February 22nd facing charges of public mischief, possession of break-in instruments, possession of a prohibited weapon, and the theft charge.
RELEASE AUTHORIZED BY:
Sgt. Dallas Lockhart, #101
B Platoon
~~~~~~~~~~~~~~~~~~~~~~~
Anyone with information on any unsolved crime is asked to call Brandon Crime Stoppers at 204-727-(TIPS) 8477, www.brandoncrimestoppers.com or by texting BCSTIP and your message to CRIMES (274637). Crime Stoppers pays up to $2000.00 cash for information that leads to the solution of a crime.
CRIME STOPPERS 204-727-TIPS
Kirby Dach crashes Colton's first media session – FortSaskOnline.com
Watch Live: Oliver Ekman-Larsson addresses media after trade to Canucks – Sportsnet.ca
* public_profileBlurb *
* public_name *
* public_gender *
* public_birthdate *
* public_emailAddress *
* public_address *
* public_phoneNumber *
Social Media Buzz: Jill Biden at Olympics, Sydney Covid Protest – Bloomberg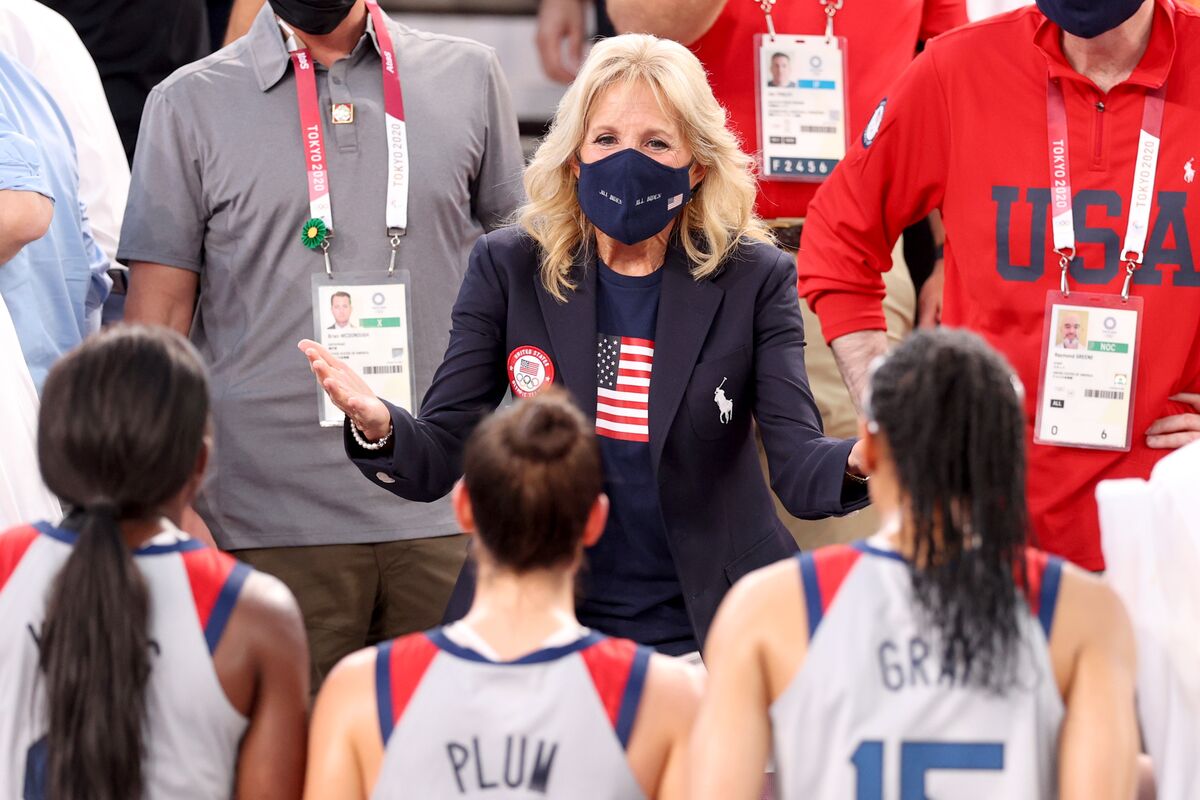 What's trending on social media this morning:
U.S. government health officials increasingly expect vulnerable people will need to be given Covid-19 vaccine booster shots, the New York Times reported, without saying where it got the information.