Dutch media: Truck drives off road, at least 3 killed – CityNews Toronto
Social Media Reacts: Seahawks Celebrate Mariners Clinching Playoff Spot – Seahawks.com
LETTER: Hughes has shown 'disregard' for residents, media – OrilliaMatters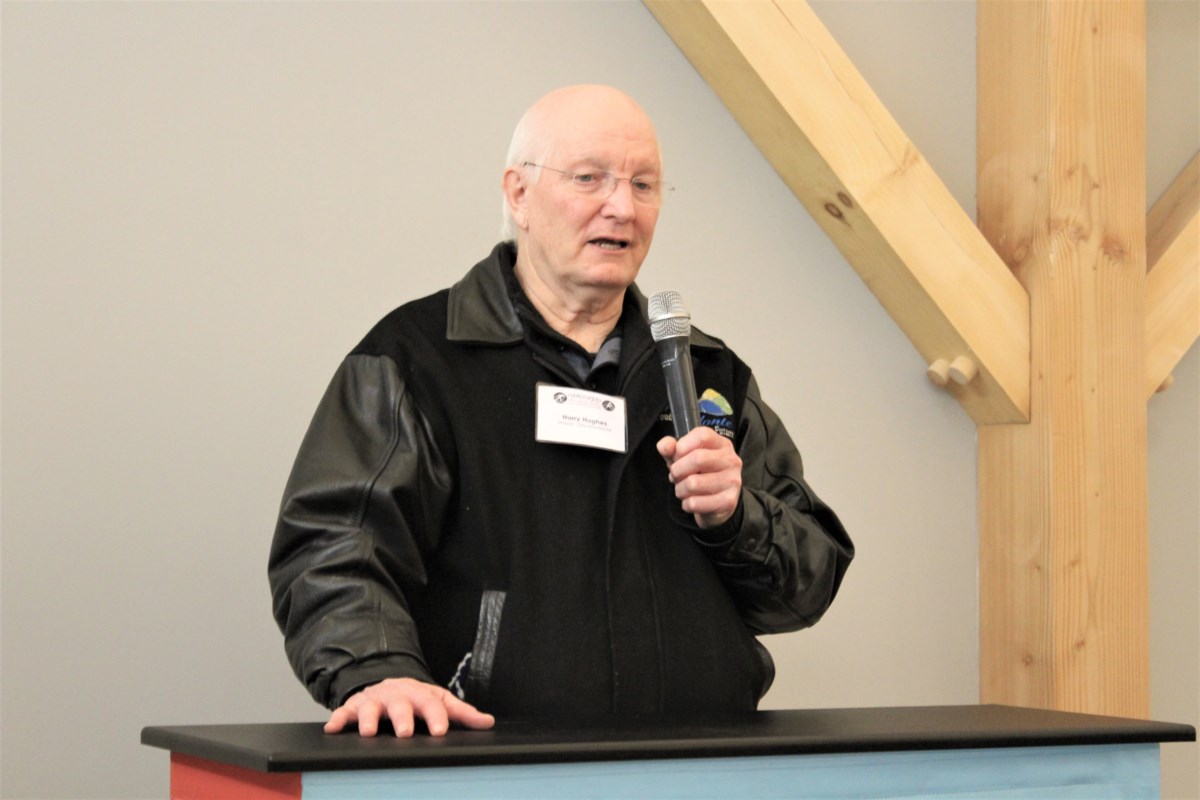 OrilliaMatters welcomes letters to the editor at dave@orilliamatters.com. Please include your daytime phone number and address (for verification of authorship, not publication).
*************************
Attacking the media is a strategy long used by the PC party and it seems that tactic has now filtered down into municipal politics.
Was OrilliaMatters deserving of the attempt by Mayor Harry Hughes to smear them during the Oro-Medonte meet-the-mayoral-candidates event on Wednesday night?
In his off-topic response to a question put to both he and the mayoral challenger Randy Greenlaw by the moderator of the chamber of commerce event, Hughes alleged that there was some kind of collusion between the authors of letters to the editor and OrilliaMatters to undermine the township's current council.
Both Mayor Hughes and Deputy Mayor Ralph Hough have legitimately complained in OrilliaMatters articles about fictitious writers who post vexatious and malicious comments on social media. Definitely a challenge to ignore this content unless, as you can with your television, you turn it off.
But Hough more recently attacked resident writers who do identify themselves for providing incomplete and misleading information in their letters to the editor, in spite of the writers' intention of providing enlightenment on certain issues.
In their exuberance to defend themselves, and in their official capacity as municipal government representatives, Hughes and Hough seem to have overlooked the fact that this is a democratic country and citizens have the right to express our opinions openly and freely without fear of reprisal, especially by our government, and at any level. There are exceptions, however, when the messages are considered defamatory, hateful or discriminatory towards an individual or a group.
It is one matter to ask for better media coverage of your side of things, but media is in no way obligated to publish spin for one party over another in a controversy. In fairness to its readers, OrilliaMatters attempts to provide the truth from both sides of an issue, and if one politician is less truthful than another and is covered honestly, that politician might feel that the media is biased and declare it an enemy.
All journalists can really do in that case is avoid unnecessary fights, and continue to provide balanced truth to their readers. The general lack of transparency in this government is a real issue. In his outburst and to the amazement of the audience at the meeting, Mayor Hughes showed a disregard for the fundamental right of residents to free speech and the importance of a free press to a functioning democracy.
Allan Baker
Oro-Medonte
*************************
Brock Media Clips for Friday, Sept. 30 – The Brock News – Brock University
Here's a look at some of the media attention Brock University received recently.
Hearts of hope to be on display at Brock University for National Day of Truth and Reconciliation: Hadiya'dagénhahs First Nations, Métis and Inuit Student Centre Peer Assistant Kaitlyn Austin and Student Advisor Brendan Burke spoke to the St. Catharines Standard about a display of heart-shaped messages for National Day for Truth and Reconciliation to remember those who suffered in residential schools as well as through other forms of colonial violence. Hadiya'dagénhahs Director Cindy Biancaniello also spoke about the University's observation of the day with Insauga.
Ontario made $520M from pot last year. So why do retailers say they're struggling?: Associate Professor of Operations Research Michael Armstrong spoke to CBC, MJ Biz Daily and several CBC radio stations about a review of legal cannabis pricing taking place in Ontario. Armstrong also appeared on CBC's Alberta at Noon podcast to discuss the health and social implications of legal cannabis.
New nursing lab at Brock: Nursing Department Chair and Associate Professor Karyn Taplay spoke with CHML 900 about a new simulation lab at the University that will help to train future nurses.
Election field not reflective of changing Fort Erie: Associate Professor of Political Science Livianna Tossutti spoke to the St. Catharines Standard about several factors that can lead to a lack of diversity among candidates running in municipal elections.
Hockey Alberta creating board to oversee abuse and mistreatment cases: Assistant Professor of Sport Management Ryan Clutterbuck spoke to the Calgary Sun about Hockey Alberta's decision to create a board of volunteers to oversee maltreatment allegations involving discrimination.
Brock Homecoming traditions return: The resumption of Brock's Steel Blade Classic hockey game and Grape Stomp Homecoming events were featured in separate articles from the St. Catharines Standard.
If you know of an appearance or story about a Brock faculty member, student, athlete or alumni, please drop us a line with a link to the story at universitycom@brocku.ca
---