Dale Ventures' AUD$2.5 Million Investment Helps Fast-Track Rail Online – Financial Post
Article content
Australian railroad travel service adds North American Amtrak ticketing
Article content
SYDNEY, Aug. 27, 2022 (GLOBE NEWSWIRE) — A recent AUD$2.5 million investment from Dale Ventures has enabled Rail Online to fast-track its expansion plans. The railroad travel service now allows travelers to search, book, and ticket Amtrak journeys, with multiple currency options via a 24/7 connection to live Amtrak inventory.
Article content
In addition to the North American expansion, the investment from Dale Ventures has also helped accelerate Rail Online's expansion plans in Australia, New Zealand, and Europe.
James Dunne, Rail Online's CEO, says the addition of Amtrak is timely because Rail Online saw strong inquiry levels for North American rail journeys, bolstered by the pent-up demand related to the pandemic.
Article content
"By offering live booking capability," says Dunne, "Rail Online has made it more cost-effective, efficient, and convenient for travelers to book Amtrak journeys."
"In addition, travelers booking through Rail Online have the freedom and flexibility to self-manage all itinerary changes and refunds," Dunne says.
Amtrak's network connects more than 500 destinations in 46 United States and three Canadian provinces. The company's fleet of more than 300 trains includes 20 Acela high-speed trainsets, which reach speeds of up to 240 km/h, making it the fastest passenger service in the Western Hemisphere.
Dunne says the addition of Amtrak's North American services brings Rail Online one step closer to fulfilling its aim of being "the one-stop shop for all rail bookings for customers across the globe."
Article content
"With this new Amtrak connection, Rail Online continues to lead the way in making rail travel easier," says Dale W. Wood, CEO of Dale Ventures. "I congratulate James and his team for their incredible work and rapid growth."
For bookings, visit www.rail.online.
About Dale Ventures
Dale Ventures is a personal investment holding group founded by serial investor Dale W. Wood. The company partners with management teams to provide the significant strategic and analytic resources needed to build and grow remarkable companies. Dale Ventures has adopted a consultative approach that harnesses the power of innovative teams to generate groundbreaking ideas, tactics, and strategies that drive growth and build long-term value.
For more information about Dale Wood and his projects, please visit www.Dale.com and Facebook.com/DaleVentures.
Media Contact
Dale Ventures FZE
contact.ae@dale.com
Jumeirah Lake Towers
Cluster I; Platinum Tower
12th Floor; Suite #1207
Sheikh Zayed Road
Dubai, United Arab Emirates
Related Images

Image 1: Rail Online's leadership team

Rail Online's leadership team (L to R): CFO Lachlan McCallum, CTO Kew Muthalif, GM Kirsty Blows, and CEO James Dunne
This content was issued through the press release distribution service at Newswire.com.
Attachment

Tiger Global slows pace of investment with scaled-down fund – Financial Times
Tiger Global is raising a private equity fund that will target $6bn in investment, less than half the amount raised for a prior fund, as the prominent technology investor slows its once-breakneck pace.
The fundraising began on Thursday, according to a letter sent to limited partners and obtained by the Financial Times. Chase Coleman, Tiger's billionaire founder, has been seeking investors willing to buy into the technology downturn that has battered his group's portfolio.
Tiger's preceding private equity fund of $12.3bn closed in February. The $6bn private fund is below early targets of about $8bn, according to a person familiar with the situation.
People close to Tiger believe the new fund's smaller scale of investments will match lower valuations after the market rout this year.
The group has promised it will invest less than half the fund in its first year, a more measured pace than the prior fund, which is already mostly invested. The size of Tiger's typical investment has also been nearly halved to about $30mn.
The letter said Tiger would attempt to take advantage of opportunities such as secondary sales of private technology companies whose values have fallen in the financial market downturn.
The diminished fundraising and defensive approach come as the $63bn-in-assets Tiger confronts upheaval. Its flagship fund fell about 50 per cent this year to July, according to documents sent to limited partners, while it has marked down its more than $45bn portfolio of private technology investments each month this year, it recently told investors.
The fund group has also experienced turnover among investment staff. On Monday, Tiger announced that former partner John Curtius, who headed the firm's software and business services private equity investments, would be leaving.
Curtius had been expected to temporarily stay on following the announcement to ensure an orderly handoff of his portfolio to others inside Tiger. "John will work closely with other investment team members over the coming months to transition his responsibilities," Tiger said on Monday.
However, as of Thursday he was no longer an employee, said three people familiar with the situation. Curtius is planning to launch an investment firm called Cedar Investment Management, people with knowledge of the matter said.
Curtius had been one of Tiger's most prolific investors, leading more than 100 venture capital investments, according to PitchBook data, including investments made as recently as September 27.
This week, Tiger Global fielded questions at meetings with limited partners who sought to get a better understanding of Curtius's sudden departure, said two people directly involved with the matter.
Coleman and Scott Shleifer, head of Tiger's private investment business, decided this summer that Curtius would leave the firm amid concerns over the autonomy he was seeking in managing an increasingly large portfolio, people close to Tiger said.
Internally and in discussions with limited partners, Tiger has described itself as a collaborative firm, with investors overseeing public and private investments in the US, Brazil, India and China working closely together to identify investments.
People close to Curtius painted a different picture. In recent months, he had been looking for the opportunity to start his own firm to capitalise on a dramatic reset in valuations across the industry, they said.
Tiger Global and Curtius declined to comment.
South Korea's Growing Investment Overseas Adding to Won's Pain – BNN Bloomberg
(Bloomberg) — South Korea's growing direct overseas investment is among the factors piling pressure on the won amid its slide to its lowest levels since the aftermath of the global financial crisis.
While the Federal Reserve's rapid policy tightening is the most obvious reason strengthening the dollar against a whole host of currencies across the globe, Korea's foreign direct investment is a lesser-known long-term factor weighing on the won.
Foreign outflows are likely to keep increasing as Korean firms look to expand overseas given the slowing domestic market and pressure from the US to invest more in operations there.
The nation plowed a net $89 billion into economies overseas via direct foreign investment and purchases of stocks and bonds in the 12 months to August, a nine-fold increase from a decade ago, according to the country's balance of payments data.
That has contributed to a depreciation in the South Korean currency. The won recently hit its weakest since March 2009, despite the Bank of Korea stepping in to help curb losses through repeated interventions. The won has been Asia's worst performer after the yen this year.
The possibility of more outflows poses a challenge for a central bank that is increasingly concerned about a weaker won raising import prices and fueling inflation. The BOK meets next week and may need to return to larger rate increases to help support the currency by closing the gap with US rates.
"We used to be worried only about foreigners leaving, but now there's a lot we have invested abroad and we plan to make the case that bringing it back is good for both investors and the national economy," BOK Governor Rhee Chang-yong told lawmakers. "If our overseas investment is repatriated, it gives us more room to not raise rates."
Rhee didn't propose steps to encourage repatriation of investment during his comments. The Finance Ministry on Monday denied a Yonhap news agency report that the government was looking into tax breaks for investors who bring back money after selling shares abroad.
"If overseas investment increases continuously over the long term, excess demand for dollars piles up and eventually serves as a factor raising the currency rate," said Min Kyunghee, a researcher at the Korea Chamber of Commerce and Industry in Seoul. "It seems unlikely the rate will drop sharply even if the Fed eases tightening later depending on economic situations."
Outward Bound
While the more volatile swings of the larger portfolio investment flows typically gain more attention among market watchers, the steadier building up of FDI presents more of a structural weakening factor.
Korea is investing more money overseas compared with many other nations. The country's annual outward FDI as a proportion of gross domestic product is the highest among Asia-Pacific countries tracked by the Organization for Economic Co-operation and Development. Among the Group of 20 nations, it trails only the UK, Germany, Russia and Canada.
In an indication of the increase in operations abroad, sales by Korea's overseas corporate units rose 71% to $368 billion in 2019 from $215 billion in 2010, with key products such as semiconductors, smartphones and cars accounting for almost two thirds of the gain, BOK researchers said.
The growing competition between the US and China is another factor pushing Korean firms to invest overseas, with companies such as Samsung Electronics Co. particularly vulnerable to US pressure because they rely heavily on American technology and equipment to produce semiconductors, batteries and other goods.
Korea's direct investment in the US amounted to a net $28.4 billion in the past year, a near five-fold increase from a decade ago, according to data from the Export-Import Bank of Korea. In the same period, investment in China rose two-fold to $7 billion, the data showed.
Even more Korean money may flow to the US as the administration of President Joe Biden expands efforts to reshore manufacturing. Korea's high-tech firms are pivotal to the American effort to realign Asian supply chains to reduce reliance on China.
In May, Biden visited a Samsung chipmaking plant in Korea and touted Hyundai Motor Co.'s pledge to invest more than $10 billion in the US. Last month when Korean President Yoon Suk Yeol visited the US, the chairman of SK Inc. Chey Tae-won said in Washington that his conglomerate plans to raise investment in the US to more than $50 billion by 2025.
"Direct investment has long-term, structural influence over capital flows," said Choi Don-Seung, an economics professor at Andong National University in Korea. "How the US-China competition plays out will matter to the status of the dollar and how Korea positions itself will be important."
©2022 Bloomberg L.P.
Help clients navigate emotions when making investment decisions
"We can't say, 'If you weren't acting so emotionally, you would be able to make better financial decisions,'" she told attendees at the Investments and Wealth Forum in Toronto on Monday. "Everything we do, including financial decisions, requires emotions as an impetus. So we can't ignore what's going on in this deep region of our brain."
This makes the role of an advisor — someone who can provide an objective, third-party perspective — that much more important. Similar to advisors managing a client's risk, they may need to manage their emotions, Kramer said.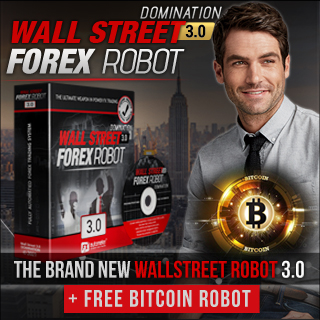 One example of emotions governing investment decisions is the correlations between seasonal affective disorder, investor behaviour and market performance — a phenomenon Kramer and her colleagues have studied for more than 20 years.
Kramer highlighted that traditionally, September and October are poorer-performing months for the market. The S&P 500 has seen a September decline of 7% or more 11 times going back to 1928, according to MarketWatch. While Octobers have performed better than Septembers, significant market crashes, like in 2008, 1987 and 1929, have occurred in October.
Both months are when days begin to shorten in the northern hemisphere, which can dampen moods among the general population. "We all just feel a little more despondent," Kramer said. "The more depressed a person is, the more averse they are to risk, including financial risk."
Kramer said her research has found that the riskiest categories of U.S. mutual funds tend to see large outflows during the fall and winter, when many investors experience increased risk aversion.
Conversely, she has found there tend to be large flows into the safest categories during these times.
Advisors who know about this tendency can educate their clients and help them avoid it.
"If investors act according to their emotions, if they sell risky assets in the fall and buy them back in the spring, they're going to end up worse off. They're leaving a lot of money on the table," she said. "[You] don't want people making investment decisions that is responsive to strong emotional urges."
John Nersesian, head of advisor education with PIMCO, said during another session at the forum that advisors can help manage clients' emotions by presenting them with historical data and evidence about how tumultuous markets in the past occurred and how investors who stayed invested rode the recovery wave.
Advisors should also show empathy to their clients, he said. As an example, advisors should consider revisiting the common phrase "stay the course."
While advisors mean clients should remain invested and take a long-term approach, clients may interpret the phrase differently, Nersesian said.
After hearing the phrase, they may think: "I'm telling my advisor I'm in real pain right now. My portfolio is getting killed. Everything I'm reading suggests this may continue. My advisor doesn't hear me; my advisor is hearing me, but they don't care; [or] my advisor doesn't have anything better to offer me."
Nersesian suggested that instead of telling clients to "stay the course," advisors can reiterate and clarify their clients' concerns, tell the client they will examine potential options and reconnect with them in a week to discuss the best action plan.