Economy, pandemic overshadow climate for young U.S. voters
By Sharon Bernstein
SACRAMENTO, Calif. (Reuters) – The two dozen students who signed up for air pollution expert James Goldstene's advanced environmental studies class all say they are deeply passionate about fighting climate change.
But when it comes to voting in the U.S. presidential election, many said climate change was not their top issue.
Their priorities ahead of the Nov. 3 election reflect those of the wider electorate: the battered U.S. economy, the COVID-19 pandemic and racial justice.
"I know everybody's biggest issue right now within this class is environment. And it's super important to me but another thing that I feel is more important personally because I'm an African-American woman is race," said Kelia Surrency, 23.
"The environment is 100% important to me, but I need someone in that office that doesn't look at the Black community as lesser-than."
Many in the class at California State University, Sacramento, were having trouble finding entry-level jobs or internships in the COVID-wracked economy, said Goldstene, a former top California air pollution regulator.
"With COVID going on and a lot of people losing their jobs and struggling, worrying about how they are going to pay for stuff. I think that does overshadow climate," said another student, Enrique Dominguez, 23.
The students' views illustrate how climate change, even when an issue of great voter concern, is eclipsed by other problems.
"Our attention span is limited," said Joe Arvai, director of the Wrigley Institute for Environmental Studies at the University of Southern California. "Unless your house is on fire, you're not going to be experiencing climate change firsthand."
Only 7% of likely voters aged 34 and under named environment and climate as their top concern in choosing a president, according to a Reuters/Ipsos poll conducted between Sept. 29 and Oct. 13. Among likely voters of all ages, only 4% prioritized climate and environment.
By comparison, COVID-19 was the top concern for 25% of young voters, while jobs and the economy were named by 20%. (Graphic: https://tmsnrt.rs/37c3oCk)
TRUMP VERSUS BIDEN
Nevertheless, Democratic candidate Joe Biden has made climate change a campaign priority, his campaign said.
The campaign sees young voters as important to Biden's chances of winning the election — a major challenge given the typically low turnout by the demographic. In 2016, turnout among voters under the age of 30 was about 46%, according to the U.S. Census Bureau. By comparison, 71% of those 65 and older voted.
Aware of voters' worries about the economy, public health and systemic racism, Biden's campaign has wrapped environmental issues into a broader discussion of green jobs and a healthier environment.
"When you look at a really deep issue like climate, there's no way to separate it in your solution from the interconnected and overlapping issues like job creation, economic growth, prosperity and also health," said climate activist and billionaire Tom Steyer, who is advising Biden on environmental issues.
Biden has endorsed a $2 trillion plan to promote clean energy and repair infrastructure.
His campaign has released several digital ads aimed at young people that mention climate, mostly in the context of other issues. An online youth engagement meeting focused heavily on jobs and the economy.
Biden's campaign released a television ad focusing exclusively on climate, but it was aimed at farmers rather than young people.
"Joe Biden recognizes that our country is grappling with four intersecting crises — the raging pandemic, economic collapse, persistent racial injustice, and existential threat of climate change — and is exactly why he has outlined an integrated, ambitious, and bold agenda to ensure we tackle these crises together," said spokesman Matt Hill.
President Donald Trump has sought to frame Biden's climate plans as a radical leftist agenda that would cost too much and hurt economic growth. By contrast, his campaign has said it would continue to ease business restrictions to boost the economy.
His campaign has also invoked the environment, arguing that Trump's pro-industry policies have led to lower carbon emissions.
"President Trump's record on the environment proves you can have energy independence and a clean, healthy environment without destroying the economy, overregulating, or burdening American taxpayers," Trump spokeswoman Samantha Zager said. "The president will continue to rely on policies of innovation and competition."
The emissions reductions noted by Trump's campaign were driven largely by the retirement of coal plants. Air quality also continued to improve under Trump following the same trajectory as in previous Republican and Democratic administrations.
It would be a mistake to ignore young voters' concerns about the environment, said Ben Wessel, head of the youth outreach group NextGen America founded by Steyer. Stronger campaign messages on climate could draw more young voters to the polls, he said.
That could be the case for Goldstene's student Michaela Gallagher, 24. Alarmed by climate change, she says she is leaning toward casting a ballot for the Democrat because she feels he will do more than Trump for the environment. But she also might vote for a third-party candidate or skip voting.
"I'm all over the place about it," she said.
Graphic – Issues that matter to young U.S. voters: https://graphics.reuters.com/USA-ELECTION/YOUNGVOTERS/xlbvgworgvq/
Graphic – Where Biden and Trump stand on key issues: https://graphics.reuters.com/USA-ELECTION/POLICY/ygdpzwarjvw/index.html
(Reporting by Sharon Bernstein; Additional reporting by Chris Kahn; Editing by Katy Daigle and Lisa Shumaker)
Source: – TheChronicleHerald.ca
China's New Growth Plan May Push Economy Past U.S. Within Decade – Bloomberg
Communist Party officials gather in Beijing this week to map out the next phase of economic development, just days before one of the most contentious U.S. elections in history will produce a president resistant to China's ascent no matter who wins.
The country's 14th five-year plan is expected to center around technological innovation, economic self reliance and a cleaner environment. Officials will also set goals for the next 15 years as President Xi Jinping seeks to deliver on his vow for national rejuvenation by gaining the global lead in technology and other strategic industries.
If China's economy — which is already recovering swiftly from the coronavirus shock — can stick to the growth trajectory of recent years, it'll surpass the U.S. within the next decade. The prospect of ever deeper frictions with the U.S. underpins Xi's strategy to accelerate plans to shield China from swings in the world economy.
"It reflects China's realist reassessment of the current global climate," said Fred Hu, the founder of Primavera Capital Ltd., a private-equity fund based in Beijing. "Self reliance is about developing certain domestic capabilities through investments in R&D and innovation, a necessary and prudent response to external uncertainties."
"However, it doesn't mean China will repudiate its longstanding 'open door' policy and turn inward," said Hu, who previously worked for the International Monetary Fund and led Goldman Sachs Group Inc. in China.
Xi and other officials have recently insisted the economy will further open its doors to foreign capital and competition, reflecting concerns about how the world will perceive the upcoming plans. In a speech in Shenzhen this month, Xi vowed to drive technological innovation, but softened that message by making it clear he wants a "new open economic system."
That desire to avoid having the new plans become the latest lightning rod in the nation's deteriorating relations with the U.S. and other trading rivals may mean the language around them is toned down. A previous strategy dubbed "Made in China 2025" went dark after it inflamed trade hawks in the Trump administration and spurred unease in Europe and other economies at risk of losing out to increased competition.
What Bloomberg's Economists say…
"An emphasis on encouraging domestic circulation would not signal that China is closing its doors on the world. We expect the plan to encourage two-way trade and promote services trade."

–Chang Shu and David Qu. Bloomberg Terminal clients can read the report HERE.
There's already growing support in capitals from Washington to Canberra to restrict China's access to strategic technologies. President Donald Trump's aggressive stance toward China now has bipartisan backing and Chinese officials worry Joe Biden may be even more effective by bringing allies together to curb its development.
Which is why the new plans "will be much less explicit and not as specific as before, because the Made in China 2025 plan had brought so much trouble for China and helped energize the opposition from the U.S.," said Chen Zhiwu, director of the Asia Global Institute at the University of Hong Kong. "So, I expect them to focus on general guidelines and stay vague on specifics," said Chen, who is a former adviser to China's State Council.
Officials have been quick to argue that what's good for China is good for the world. Foreign ministry spokesman Zhao Lijian cited media reports to reporters on Wednesday that said a third of Mercedes Benz AG's profits came from China in the third quarter and that China's box office sales of more than $2 billion surpassed that of North America for the first time this year.
This proves that China's massive market will generate "sustainable impetus for Chinese and world economic growth," Zhao said.
That's backed up by IMF forecasts. Bloomberg calculations based off the latest estimates show China will be the world's biggest growth engine in the years ahead.

Unlike its peers, China's economy is the only major one in the world forecast to grow this year after authorities aggressively contained the coronavirus.
READ MORE: China's Economy Plows On as World's Only Major Growth Engine
Still, the number of countries that consider Chinese technology companies as national security threats is growing. Some are banding together to shift import dependency away from China as criticism grows over its domestic policies. Global companies are also assessing their supply chains due to reports of forced labor and China's treatment of Uighurs in Xinjiang and its policies toward Hong Kong.
That resistance from the international community is pushing China to look inward for sources of growth. So far, tariffs and sanctions have done little to change China's behavior. It maintains an extensive negative list of foreign companies operating in China that it may target, while recent actions aimed at Australian exports show it's prepared to retaliate when it feels its interests have been threatened.
A more coordinated effort that brings together Europe, Japan and other American allies may be harder to resist and could push China onto a more isolated path.
That overseas wariness will impact the flow of outbound Chinese investment, said Hu, with the likelihood that state-backed investment into markets such as the U.S., U.K. or Australia is scaled back and ambitions around other projects, such as Xi's signature Belt and Road Initiative, will be readjusted.
Growth Target
Five-year plans, a legacy of China's command economy, have recently focused on industrial restructuring and maintaining a medium to high rate of growth. State media has reported that China will likely downplay the GDP target in the upcoming plan as it shifts to high-quality growth. While deliberations will be announced after the gathering, the document in its entirely will only be made public at an annual parliamentary session in March.
Delivering on self reliance while still benefiting from globalization — or "dual circulation" as the twin goal is dubbed by Chinese officials — will be a challenge given that hawkish rhetoric toward China will persist, said Wang Tao, chief China economist at UBS Group AG in Hong Kong.
"China is facing a more challenging external environment of development," she said. "Going forward, China has to be more ambitious on domestic reform and opening. It will probably intensify."
— With assistance by Lucille Liu
Free webinars will focus on AI, circular economy and Bullfrog Power – OrilliaMatters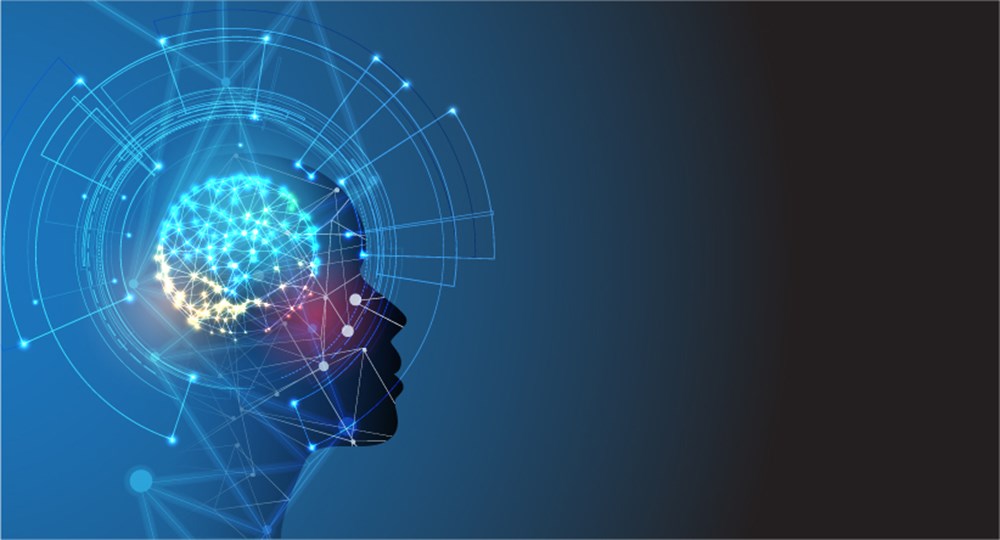 It Sustainable Orillia Month in Orillia. With that in mind Sustainable Orillia has been offering free webinars throughout October. The final three webinars are planned for this week. Here's a rundown of topics and what to expect.
The first webinar will focus on how using artificial intelligence (AI) can help commercial building owners reduce their heating, venting and air-conditioning costs.
This webinar will be of special interest to building operators who have buildings larger than 75 sq. ft., and where a significant portion of the energy used in these buildings is used for HVAC systems. AI can help you manage and reduce these costs.
During this presentation, you will meet Bryce Conacher, Sales Director, National Accounts BrainBox AI.
Conacher has worked for the Canadian Standards Association and has been a GHG Instructor at the School of Environment at the University of Toronto. Prior to this he was with Brookfield Renewables, one of the world's largest investors in renewable energy. He has been with BrainBox for about nine months.
You can expect to learn how BrainBox AI's technology converts existing HVAC equipment into autonomous HVAC systems using artificial intelligence and cloud computing. In addition, this system can also be used to improve air quality in hotels and/or other buildings being considered for temporary hospitals during these COVID times.
Plan to attend How Using Artificial Intelligence Can Help Commercial Building Owners Reduce Their HVAC Energy Costs on Tuesday, Oct. 27 2020 at 2 p.m. Please go to https://sustainableorillia.ca/so-month/ for registration details.
BULLFROG POWER
The second webinar will focus on how you can Bullfrog Power your home and your business
This webinar will be of special interest to people with homes and businesses who want to help reduce their GHG emissions and promote renewable energy in Canada.
It will appeal to the growing segment of eco-conscious consumers, as well as companies which want to engage their employees in a sustainability-minded culture. The webinar will address both electricity and natural gas.
During this presentation, you will meet Dave Borins, working for Community Renewable Projects at Bullfrog Power. Borins has been with Bullfrog for seven years. He provides critical financial support to communities bringing new renewable energy projects online across Canada. Bullfrog Power has supported 140 projects to date.
During this webinar, you can expect to learn:
How Bullfrog Power works for both homes and businesses (Why go green?)
How it can help reduce your environmental impact
How it can increase businesses' employee engagement and differentiate your brand
How your business can better engage with the community
Plan to tune in to How you can Bullfrog Power your home and your business on Thursday, Oct. 29 2020 at 11 a.m. Please go to https://sustainableorillia.ca/events for registration details.
CIRCULAR ECONOMY
Do you understand the circular economy? That's the topic of the third webinar, which will be of special interest to people who would like to explore how countries around the world are accelerating progress toward achieving the UN Sustainable Development Goals (SDG) through the lens of the "Circular Economy (CE)."
During this presentation, you will meet Audrey Bayens, a long-time volunteer for community sustainability projects. As an emerging leader in the Circular Economy movement, her focus is on increasing adoption so Canada can take its proper place in this movement as it hosts the World Circular Economy Forum in Toronto in September, 2021.
In this webinar, you will learn how this new reality presents opportunities to achieve sustainability in ways that help us thrive. The Circular Economy is a "toolbox" of ways to achieve many SDG targets.
At the core of CE practices is the aim to restore natural capital through a broad range of models such as reuse, repair, refurbishment, remanufacturing, recycling, industrial symbiosis, biomimicry, product-sharing and supporting better design practices.
Plan to tune in for Understanding the Circular Economy on Thursday. Oct. 29 at either 3 p.m. or 6 p.m. Please go to https://sustainableorillia.ca/so-month/ for registration details.
There is no charge to participate in any of these webinars. If you can't catch it the first time, the recording will be available for future viewing via Sustainable Orillia's website www.sustainableorillia.ca.
Join other local people who care about the future of our community for a valuable hour of new and useful information, followed by questions and answers.
Atlantic Canada's economy bounces back faster after region closes its doors: official – Global News
Chef Emily Wells was unsure what to expect as she opened the doors of her seasonal restaurant in rural Prince Edward Island the same day Canada's four Atlantic provinces bubbled together, allowing travel between them while keeping their borders restricted to everyone else.
The result was far better than she could have imagined.
"It was a remarkable summer, I was floored by it," Wells said. "The bubble made all the difference. It certainly worked for us."
The border restrictions along with tough public health measures helped the east coast provinces, which have a combined population of 2.4 million, tamp down COVID-19 early on and largely keep the virus at bay even as the rest of the country entered a second wave of infections.
That success came at a cost. More than 171,000 jobs were lost, exports plunged and the region's $5 billion tourism sector was crippled, with all four provinces swinging from economic growth to sudden contraction.
While the initial impact was similar to what happened in the rest of Canada, data shows the rebound in jobs and economic activity that followed was quicker, bolstered by the ability to reopen the economy faster than the rest of the country.
"We knew (the Atlantic bubble) was going to help, we just didn't know what it would look like," said PEI Tourism Minister Matthew MacKay. His tiny province of 160,000 people ended up getting about a third of the record 1.6 million visitors it saw in 2019.

5:27


New PC Health App Launches in Atlantic Canada



Without the bubble, it would have been far more painful, he said.
Between local support and bubble travellers, business at Mike Fritz's coffee shop along a popular PEI trail was surprisingly strong. But he is eager to welcome a wider range of visitors next summer.
"We are hoping that at least the tourists from Ontario and Quebec can come back next season, because that's almost 60 per cent of our business," said Fritz. But both of Canada's major airlines have slashed service to Atlantic Canada, which experts say will slow the broader tourism recovery and could discourage outside investment.
By the numbers
After months of strict restrictions and mandatory quarantines, the four Atlantic provinces began to allow travel between themselves in early July amid concerns the sudden freedom would lead to a rash of outbreaks. That did not happen.
There have been 73 COVID-19 deaths in the region, the bulk occurring before the bubble opened. There are now fewer than 15 active cases in PEI, Newfoundland and Labrador, and Nova Scotia combined. In New Brunswick, which borders with Quebec where case counts are high, there are two outbreaks with 75 active cases.
By comparison, Canada as a whole has had 9,862 deaths and currently has 23,481 active cases, with an average of 2,425 new infections each day. The second wave has already led to targeted shutdowns in a number of non-Atlantic provinces.

2:14


WestJet suspends most of its operations in Atlantic Canada amid the COVID-19 pandemic



That resurgence has hurt Canada's recovery, with the economy forecast to shrink 5.9 per cent this year, according to a Reuters poll.
Three of the four Atlantic provinces are set to fare better than that, according to analyst estimates, shrinking between 4.3 per cent and 5.4 per cent.
The surge in cases has also made it less clear when Atlantic Canada might reopen to other provinces, with public opinion firmly against expanding the bubble.
In Newfoundland and Labrador, tour boat operator Joseph O'Brien took the unusual step of teaming up with his main competitor so the two could split costs and guests, rather than jousting for the limited number of visitors.
He estimates he averaged only 8 per cent of his regular capacity over the prime summer months, mostly due to not having visitors from Ontario, Canada's most populous province. Still, O'Brien supported the strict restrictions to keep people safe.
"I'm not a scientist, but I know that drastic times call for drastic measures," he said. "What don't break us usually makes us stronger."