Every new feature and change in iOS 14 beta 2
Apple's second beta version of iOS 14, released on Tuesday to developers, is packed full of small UI refinements and other notable features. This video covers them all.
Here's everything new that we've found in iOS 14 beta 2. Get a better look by checking out our hands-on video.
New features and changes
New calendar icon: The icon for the Calendar app now has the day of the week abbreviated instead of spelled out.
Clock icon: The app icon for Clock has similarly been updated with thicker hands.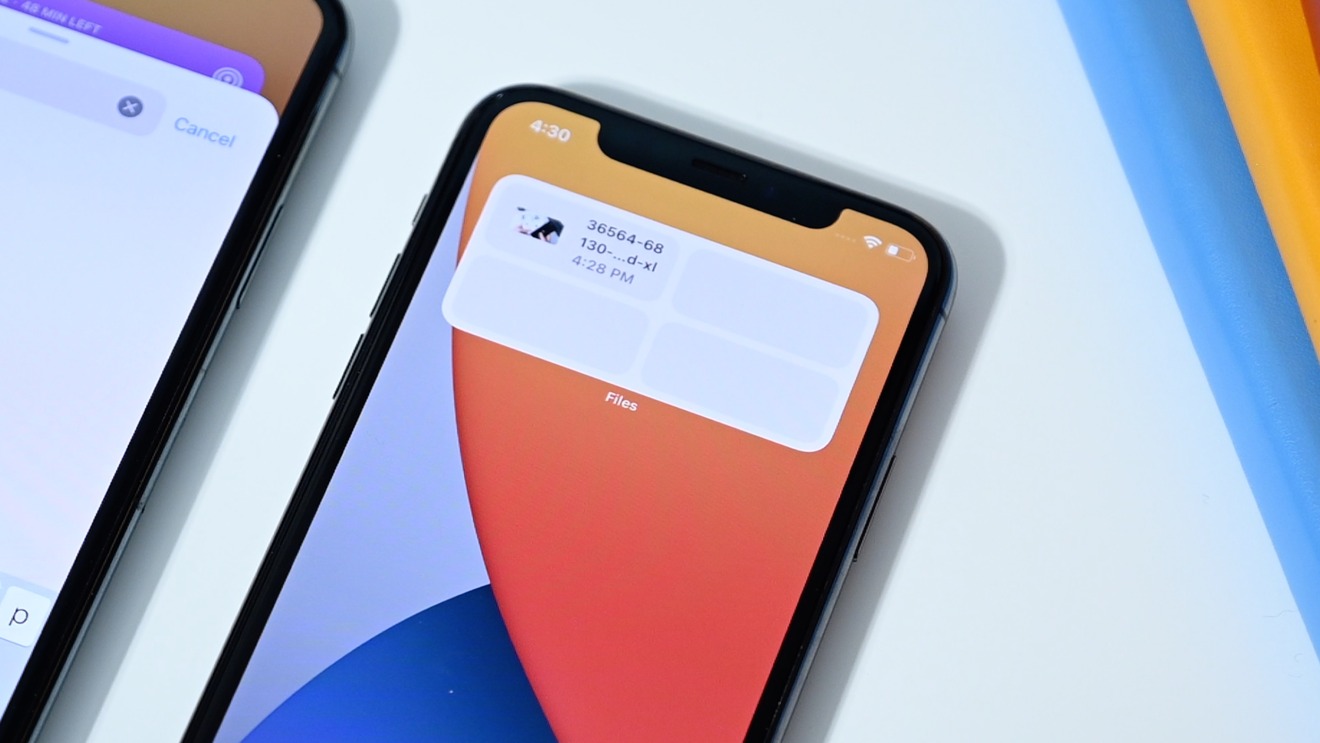 New Files widget: Users can now add a Files widget to the Today view in small, medium or large sizes.
Reminders widget: The small Reminders widget now shows a task along with the count.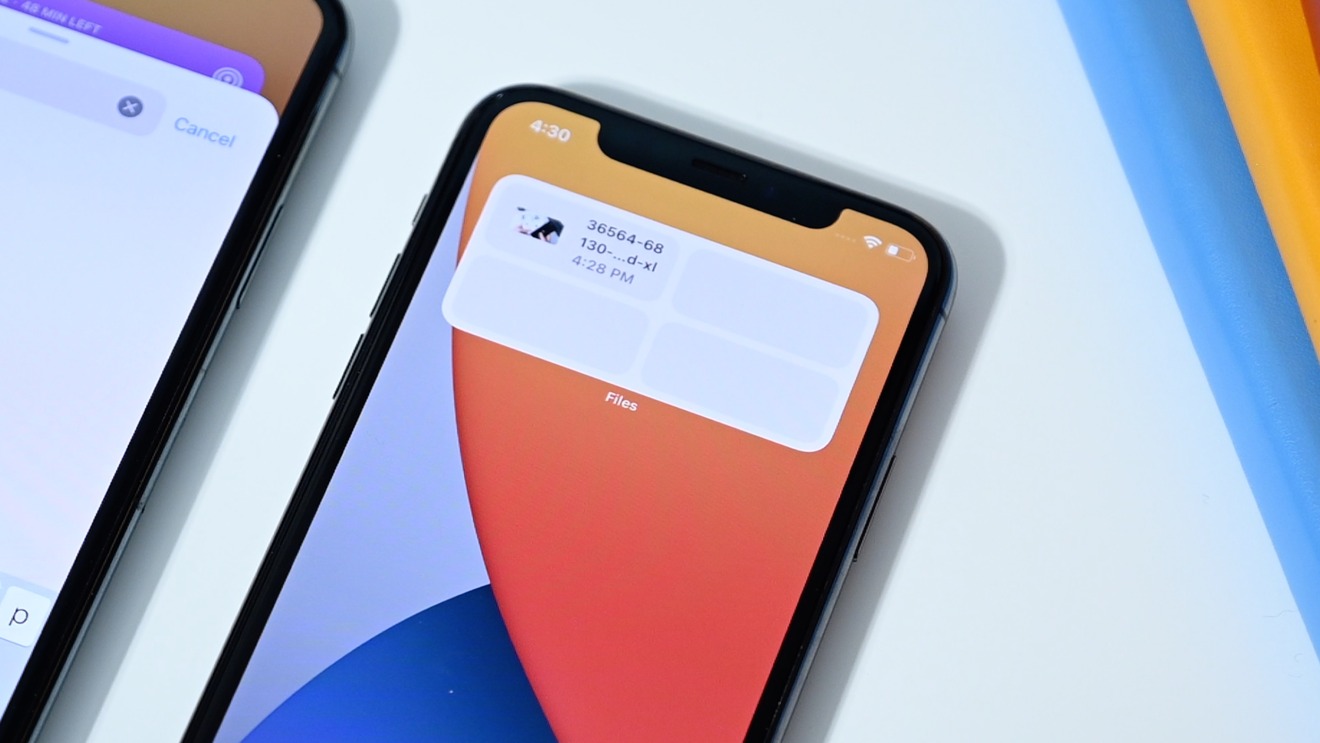 Widget add button matches the color of widget you are adding (Thanks to iHactuPro!
Photos widget now comes in new 4×4 size (Thanks Nathanael Dufresne!)
Old-style widgets are now the same width as the new-style widgets (Thanks Nathanael Dufresne!)
Clipboard notification: Clipboard notifications now show which iCloud device you pasted from.
Podcasts swap: The Library and Browse tabs have swapped places in Podcasts.
Tweaked Home screen removal text: Apps added to the App Library — but not the Home screen — can now be deleted directly from within the App Library. The text has been updated to reflect that.
Default audio apps on HomePod: Users can now select a third-party service as the default audio service for music, podcasts or audiobooks on HomePod.
Tracking Report: Apple has renamed Track Report to "Privacy Report." Trackers now work in the feature.
Location Services banner: Apple has updated the Location Services disabled banner to read "Location Services is off."
Buttons within the Music app now have Haptic feedback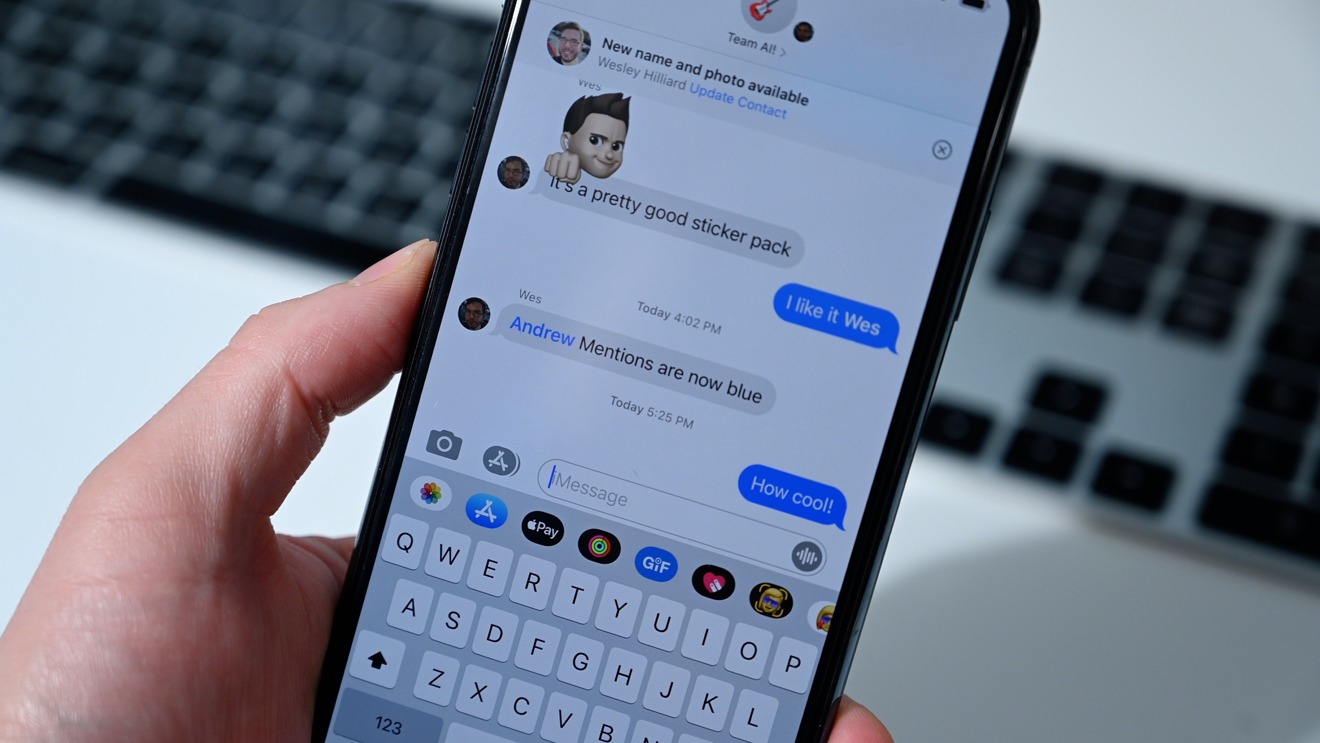 Mentions in the Messages app now appear in blue
iPadOS Home app: Automations now appear in sidebar in the Home app on iPad.
Hidden feature reveals Apple Pay might soon support QR codes with Code Payments.
Settings
Non-exhaustive
While we've done our best to track down any changes we've found in this beta, it is by no mean an exhaustive list of everything Apple's changed this time around.
Source: – AppleInsider
For people with disabilities, mannequins can hurt — not help — the shopping experience – CBC.ca
In Canada, the average household spends close to $3,500 annually on clothing and accessories, with a key part of the shopping experience tied to stores displaying their clothes on mannequins.
But for people with disabilities, the mannequins can be bitter reminders of exclusion.
Sheldon Crocker's first memory of shopping for clothes includes asking his mother why the mannequins didn't look like him. Experiences like that continue to affect his self-esteem, he said.
"I used to feel excluded [and] feel out of place. It played a big part [in] my growing up and even a little today," said Crocker, who has arthrogryposis, which is characterized by joint contracture, causing muscle shortening.
As someone living with spina bifida and using a wheelchair, Abigayle Quigley says clothes on mannequins pose a practical problem.
"Say if there's, like, a knee-length skirt or, like, a dress or just a regular skirt. On a mannequin it could be knee-length. On me, it could be ankle-length," said Quigley.
Both Crocker and Quigley said they want to see representation in mannequins not only for different types of physical disabilities but also for a variety of genders, colours and body types.
Unrealistic body expectations
As a woman, Quigley said, she is aware of the unrealistic beauty standards the industry pushes on her gender. Tall and skinny mannequins depict an image of how a person should look as opposed to actual reality, she said. In the 1960s, the stick-thin mannequin — inspired by the fashions of the day — began to sweep aside rounder figures, often only found in plus-size stores.
Several N.L. stores contacted by CBC declined to comment on the matter although some store representatives said they keep mannequins until they need to be fixed or replaced. "Until they're broken," was how a representative from one store put it.
Quigley said she finds that upsetting.
"If a mannequin is broken, keep it on. So what if it doesn't have an arm or doesn't have a leg? Keep it on display because they're not broken. They're beautiful in their own way and I think that should be displayed."
Crocker said stores' attitudes are close-minded to different ideas of beauty and reality.
"Just because a mannequin has a broken finger — to throw it away, then that's to represent or signify that persons with disabilities are thrown to the side and that they don't matter."
Moving from performative gestures to action
Diversity is often used by big brands to promote their core values, said Crocker and Quigley, but despite the fact they pay the same amount of money for the same clothes, they still don't see representation in their shopping experience.
Brands should move away from performative demonstrations of diversity and engage a range of voices from a plethora of communities in decision-making, said Crocker
His demand is simple: "Start not just talking the talk but walking the walk — or rolling the roll in the chair."
Read more from CBC Newfoundland and Labrador
Microsoft's new Xbox Series S console confirmed in leaked controller packaging – The Verge
Microsoft is rumored to be unveiling its second, cheaper next-gen Xbox console this month, and it looks like it will definitely be called Xbox Series S. The Verge has obtained photos of Microsoft's new next-gen Xbox controller in white, complete with packaging that mentions the Xbox Series S. Twitter user Zak S was able to purchase the controller today, and we've confirmed it's genuine.
The new controller was sold on a resale site today, and the side of the packaging notes that the controller works with both Xbox Series X and Xbox Series S consoles. Microsoft has not officially unveiled an Xbox Series S yet, nor has the company even confirmed a white Xbox Series X controller.
A mysterious white Xbox Series X controller also appeared online last month, complete with the new D-pad, textured triggers, and new share button. This new leak matches the previous controller leak, and retail packaging suggests that these could be appearing in stores soon.
The Xbox Series S will likely be Microsoft's second cheaper next-gen Xbox, that's been codenamed Lockhart. A Microsoft document, leaked back in June, shed some further light on the company's plans for two next-gen consoles. Microsoft's Xbox Series X devkit, codenamed "Dante," allows game developers to enable a special Lockhart mode that has a profile of the performance that Microsoft wants to hit with this second console.
The Lockhart console is expected to include 7.5GB of usable RAM, around 4 teraflops of GPU performance, and ship with the same CPU found on the Xbox Series X. Microsoft is rumored to be unveiling the Xbox Series S some time in August, and it will likely play a big part of the company's Xbox All Access subscription plans that bundle an Xbox console and Xbox Game Pass Ultimate (Xbox Live and Xbox Game Pass) for a monthly fee.
We've reached out to Microsoft to comment on the next-gen Xbox controller leak, and we'll update you accordingly.
Huawei's chipset production lines are to close in September 2020 – Notebookcheck.net
Deirdre O'Donnell, 2020-08- 9 (Update: 2020-08- 9)