Hebrew speakers mock Facebook's Meta rebrand – CTV News
Social media users in Israel are mocking Facebook's company name change to Meta, as it sounds similar to the Hebrew word for "dead."
Many Twitter users scoffed at the social media company's rebrand — revealed by founder Mark Zuckerberg earlier this week — using the hashtag #FacebookDead. "Somebody did not do their #branding research," one post read.
Dr Nirit Weiss-Blatt, author of The Techlash and Tech Crisis Communication, tweeted: "In Hebrew, *Meta* means *Dead* The Jewish community will ridicule this name for years to come."
"Grave error?? Facebook's new name Meta means dead in Hebrew. Hilarious. #FacebookDead" another user tweeted.
Zuckerberg's efforts to revamp Facebook come as the company faces what could be its most potent scandal since it launched in 2004.
The social media giant is under the spotlight following the publication this week of "The Facebook Papers," a series of internal documents obtained by 17 news organizations, including CNN, that underpin whistleblower Frances Haugen's claims the company is riddled with institutional shortcomings.
The documents reveal how Facebook has propelled misinformation, struggled to eliminate human trafficking-related content on the site, and tried to increase its teenage audience, despite internal research suggesting that its platforms, especially Instagram, can have an adverse effect on their mental health.
Facebook isn't the first company to be ridiculed after its branding didn't translate abroad.
In 2019, Kim Kardashian West was accused of cultural appropriation after debuting her shapewear brand, which she initially named Kimono. Kardashian even appeared to have trademarked the word "kimono," a decision that the mayor of Kyoto, Daisaku Kadokawa, criticized in an open letter on Facebook.
"We think that the names for 'Kimono' are the asset shared with all humanity who love Kimono and its culture therefore they should not be monopolized," Kadokawa wrote.
Kardashian changed the name of her brand to Skims later that year.
In 2017, McDonald's name change in China raised eyebrows. Customers were left confused when the company swapped Maidanglao, a Chinese iteration of the English name, to Jingongmen, which loosely translates to "Golden Arches." One customer said it "sounds like a furniture store."
And when the Nissan Moco was launched in the early 2000s, Spanish-speaking customers may have looked twice, as the word "moco" translates to "bogey." Needless to say, the name was only used in Japan.
4 Ways to Kill Your Chances With a Hiring Manager
The hiring process is fraught with human bias, which you have no control over. As much as possible you don't want to feed your interviewer's biases and turn them off. While the government tries to legislate employers not to be "biased," the fact remains biases are subjective and difficult to prove in court.
Don't waste your job search energy concerning yourself with, or trying to fight, employer biases, which will always exist to some degree. Holding onto the belief one-day human biases will be 100% eliminated is wishful thinking.
Hiring is the act of choosing. The act of choosing requires the hiring manager(s) to discriminate. (a person's "biases" directs their discrimination) It could be argued that when a hiring manager chooses not to hire someone, they're "technically discriminating against them. How else do you expect employers to whittle down 500 applicants to one hire?
All you can do is mitigate the odds of turning off your interviewer by not consciously fueling their biases. Here are the four most common ways (there're many more) job seekers fuel a hiring manager's biases.
Their resume, and LinkedIn profile, lacks numbers that quantify their results.
It's raining resumes. The chances of landing an interview with a generic resume/LinkedIn profile are slim, but let's say you lucked out. Clichés such as "I'm a team player." or "I'm detail-oriented." are meaningless and are open to interpretation. How we interpret is based on our experiences and biases.
If you're in the market for a new car, would you gravitate towards an ad that claims the "The General Lee is fast!" or "The Batmobile, having a 5.7-litre V8 engine, goes from 0 to 60 in less than 4 seconds."?
Numbers, which in this case number quantify The Batmobile's engine and speed, removed a person having to interpret what's "fast." (Maybe The General Lee is faster, but without numbers to quantify its speed, how would we know?)
Replace generic resume bullet-point statements with result-achieved statements. For example, replace "Collected survey data from email subscribers" with "Collected survey data from 8,500 email subscribers. In 2020 this data was used to implement 4 marketing strategies that increased average order size by 32% compared to 2019."
Aggressive about career advancement.
These days employees are churning. As a result, hiring managers are more mindful to not hire candidates they assume (another word of "bias") will be a flight risk.
Keep your interview discussion on what you can do for the employer. Avoid discussing your hopes for career advancement or coming across as being entitled. Instead, have several relevant examples of past successes and accomplishments at your fingertips (aka, STAR stories — Situation, Task, Action, Result) and leave your career ambitions aside.
Being excessively forthcoming about weaknesses.
Be careful how you answer, "What are your greatest weaknesses?" If you confide you struggle balancing family responsibilities with your work schedule, the hiring manager's biases (READ: assumption) will kick in, which won't be in your favour.
When I'm hiring, I'm looking to find the best candidate who'll be a fit. I'm also looking to manage risk. Given my hiring experiences, your weakness mentioned above will probably have me assume:
You'll have a lateness issue.
Will be asking for time off to deal with family matters.
Will be making/taking lots of personal calls.
There's a formula to answering the "weakness question": Experience + Learn = Grow.
"Back in March, my boss suddenly became ill and couldn't conduct the already scheduled town hall. I offered to conduct the town hall, my first. It went alright but could have been much better—my PowerPoint skills were severely lacking. So, I'm now taking PowerPoint courses on Udemy. As a result, my PowerPoint skills have improved tremendously."
Lack of enthusiasm.
Excitement = Job offers
It's not uncommon for me to have to choose between a qualified candidate on paper and a less qualified candidate who brings passion to the table. I've hired the latter every time.
A candidate's lack of enthusiasm offers many assumptions. They could be an introvert, which I believe is a manifestation of self-limiting beliefs. Maybe they aren't interested in the job opportunity or are just looking to collect a paycheck. None of these assumptions work in the candidate's favour.
It never hurts to state at the end of an interview, if you do want the job, with, "I'm very interested in this position and working for Wayne Enterprises. I hope for a positive outcome," or a similar interview closing statement.
______________________________________________________________
Nick Kossovan, a well-seasoned veteran of the corporate landscape, offers advice on searching for a job. You can send him your questions at artoffindingwork@gmail.com.
Jack Dorsey: What's next for Twitter's co-founder? – BBC News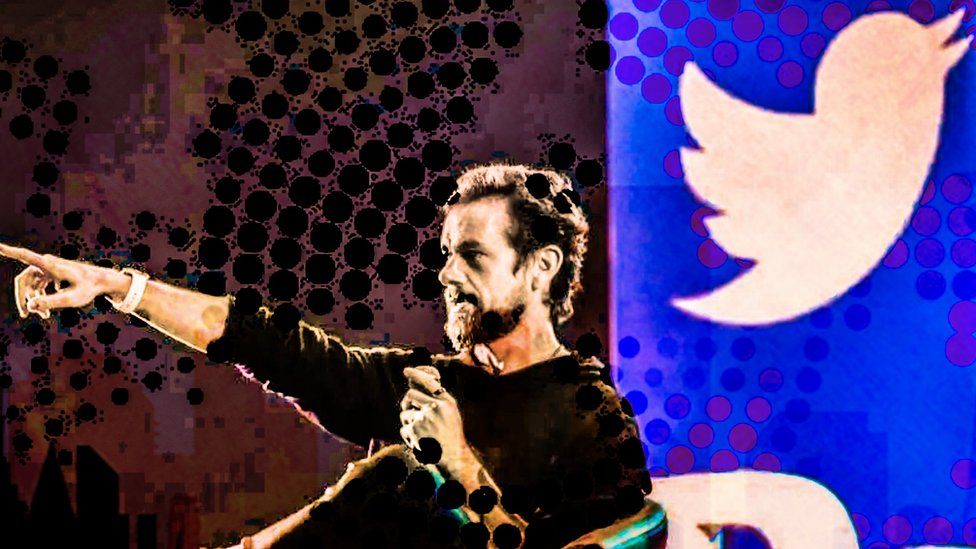 Jack Dorsey is one of Silicon Valley's eccentrics.
If he was a character in a movie, you'd think he was too cliche.
Acutely earnest and idealistic, he passionately believes that tech can bring about global peace and prosperity.
He's a kind of hippie libertarian, a philosophy that seems somewhat baffling at times. He also happens to be a genuine tech visionary.
His resignation from Twitter is the second time he's left. After leaving the social media giant that he co-founded the first time, he setup the digital payments company Square in 2009 – which has become wildly successful.
He came back to Twitter in 2015.
Until Monday he was running both companies – a situation that didn't sit well with many investors.
Last year Elliott Management, a large Twitter investor, tried to make him choose between the two. They wanted a chief executive that spent their time on Twitter and Twitter alone.
This in part explains why Twitter's share price didn't nose dive when their iconic leader suddenly resigned again.
There has been a prevailing attitude for a long time amongst investors that Twitter is leaving money on the table – that it could generate a lot more revenue from its large and engaged user base.
And certainly a chief executive that had its undivided focus on Twitter might help.
When you compare Twitter to Google or Facebook, it's a relative minnow.
Dorsey has been seen by some as the reason for Twitter's stunted growth. A Twitter purist, who had helped create the platform, but didn't want monetization at the expense of user experience.
To be fair to Dorsey he has tried to experiment with ways to generate more revenue. He also announced a target of 315 million monetizable users by the end of 2023 – and to double revenue in that year.
Twitter has done well at adding users during the pandemic, however that target is hugely ambitious.
It's a goal that incoming chief executive, Parag Agrawal will inherit.
Indian born, Agrawal has risen though the ranks to become an apparently competent and well-respected chief technology officer. He's been described as a safe pair of hands, and he has a huge job ahead of him.
Agrawal instantly takes on Dorsey's monetization headache. Twitter is not Facebook. It holds far less information about you, and therefore the data it holds isn't as valuable to advertisers.
You can also only serve users so many adverts before they start turning away. If your goal is high growth but also revenue increase – that can be a difficult balancing act.
Obsession with cryptocurrencies
Dorsey had become obsessed with cryptocurrencies, and in particular Bitcoin.
He'd recently set up a dedicated crypto team – looking at ways in which the company embraces digital assets and decentralized apps.
The team was to sit under Agrawal – perhaps a sign that digital currencies will play a key role in the new chief executive's vision for the company's growth.
But Twitter has become deeply political in the US, and Agrawal also inherits its moderation problems.
Democrats generally argue that the platform hasn't done enough to take down fake news. They also argue its systems are not good at quickly locating removing hate speech.
Agrawal has gone from relative obscurity to a major public figure overnight, and will no doubt be called in front of Congress sooner rather than later.
Already, a tweet that he published in 2010 – a quote from the Daily Show – is being used by some Conservatives as evidence that the new chief executive is left-leaning.
Dorsey's goodbye email included a barb at founders who stay too long at the companies they created.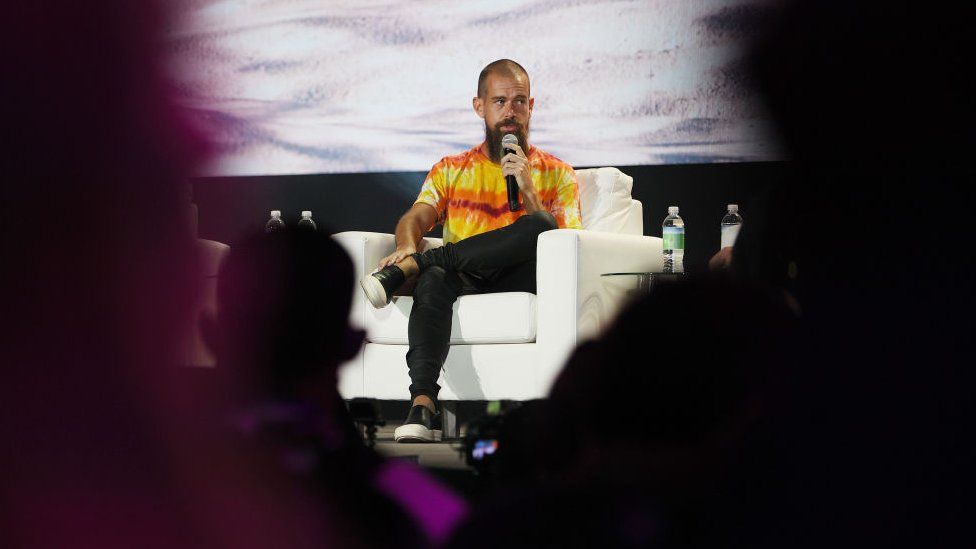 "There's a lot of talk about the importance of a company being 'founder-led'. Ultimately I believe that's severely limiting and a single point of failure," he wrote.
The target of that statement appeared to be Facebook founder Mark Zuckerberg (Elon Musk would agree with Dorsey, having said publicly he doesn't like being Tesla's boss).
But the sentiment has much wider importance. Almost all the eccentric tech founders who created hugely successful companies – Bill Gates, Jeff Bezos, Sergey Brin, Larry Page, Steve Jobs and now Dorsey – have all been replaced with 'safe options'- chief executives that are nothing like their predecessors.
And perhaps Twitter needs that.
As for Dorsey, well he's still young – 45. The last time he had some time away from Twitter he casually built up Square, that's now worth $100bn.
Dorsey can at times be a figure of satire, but he's earned the right to be taken seriously.
Samsung to supply new advanced auto chip to Volkswagen
Samsung Electronics on Tuesday revealed new auto chips targeting demand for advanced chips in cars, including one mounted in Volkswagen's infotainment system developed by LG Electronics.
Demand is rising for "high-tech" automotive chips that can handle more entertainment consumption and increased electrical components in cars, Samsung said in a statement, saying that it plans to actively respond to the growing demand.
The chips, developed by Samsung's logic chip design business System LSI, include a chip enabling 5G-based telecommunications for downloading high-definition video content during transit, and a power management chip for stable electricity supply.
A third chip, an infotainment processor that can control up to four displays and 12 cameras at once, has been mounted in Volkswagen's high-performance computer called In Car Application Server (ICAS) 3.1, developed by LG Electronics' vehicle components business, Samsung said.
Samsung and cross-town rival LG Electronics have both targeted the expansion of the global electric vehicle market and the rapid electrification of cars as opportunities to sell more high-tech chips and sophisticated components, analysts said.
(Reporting by Joyce Lee; Editing by Leslie Adler)