How to use Apple Maps' nifty collection feature – The Next Web
Welcome to TNW Basics, a collection of tips, guides, and advice on how to easily get the most out of your gadgets, apps, and other stuff.
Apple today revealed its spruced up Maps app is available to everyone in the US, and it plans to roll it out to Europe in the next few months. It wouldn't surprise me if some of you are returning to Maps to see what's new, or trying out its new features for the first time.
When Apple launched iOS 13, it also added several new features to Maps (some of which were suspiciously similar to those available in Google Maps) to increase the app's utility. One of those features is collections, which lets you save locations into a list for future perusal. It's a nifty feature that lets you keep track of favorite restaurants, sights you want to see, or usual haunts.
It's definitely something I think every Apple Maps user should take advantage of. So here's how to make a basic collection in Maps.
First, you can start a collection from the main landing page in Maps. Scroll down the card to see the "New Collection" option. Once you select this, you can name the list in question, and then create it. This is useful for collections of places you know you'll be adding to over time — think "Fav restaurants in city I just moved to" — as the list will be there when you decide to add your first item.
The second way you can start a new collection is from the page of a particular location or business. Use the "Add to" option just below the location tile, and you'll be prompted to select an existing collection to add it to, or to create a new one.
And if you ever want to get rid of a collection, swipe left from its tile on the main page, and you'll have the option to share or delete the whole thing.
Bonus tip: for destinations you visit frequently, we recommend using the "favorite" option. You can find this by scrolling to the bottom of a location's page, or by hitting the + button on the main part of the app. A favorited item will be at the top of your main card, making it the easiest thing to find in the whole app.
So there you go: how to save your places in a collection and favorites. Enjoy!
Read next:

Netflix is turning One Piece into a live-action series and I'm worried
ASUS confirms Radeon RX 7900 XTX/XT TUF Gaming clock speeds
ASUS Radeon RX 7900 Series TUF Gaming specs now official
ASUS became the first board partner to fully confirm the clock speeds of their custom Radeon RX 7900 GPUs.
As reported last month, ASUS was the first company to unveil its custom Radeon RX 7900 GPUs. These TUF Gaming cards are based on 7900 XTX and RX 7900 XT SKUs with a custom 3.6-slot thick triple-fan design also equipped with three 8-pin power connectors. ASUS has now confirmed the clock speeds that will be applied to each of the four models that were announced.
ASUS official specs list the so-called 'default' mode and 'OC' mode. The latter is the highest official spec that can be applied through ASUS software called GPU Tweak. For this reason, it should not be considered an 'out of the box' spec, but rather the highest validated clock speed that is officially supported and will not affect the warranty.
As a reminder, Radeon RX 7900 XT default game clock is 2300 MHz and boost clock goes up to 2500 MHz. For Radeon RX 7900 XT GPU this is 2000 MHz and 2400 MHz respectively.
ASUS TUF Gaming Radeon RX 7900 XTX OC Edition
OC mode:

up to 2615 MHz (Boost Clock) +4.6%
up to 2455 MHz (Game Clock) +6.7%

Default mode:

up to 2565 MHz (Boost Clock) +2.6%
up to 2395 MHz (Game Clock) +4.1%
ASUS TUF Gaming Radeon RX 7900 XT OC Edition 
OC mode:

up to 2535 MHz (Boost Clock) +5.6%
up to 2175 MHz (Game Clock) +8.7%

Default mode:

up to 2500 MHz (Boost Clock) +4.1%
up to 2130 MHz (Game Clock) +6.5%
The OC Edition of the Radeon RX 7900 XTX TUF Gaming GPU has a default clock at 2565 MHz, which represents 2.6% (boost) factory overclocking. However, in OC mode the frequency goes 4.6% above the AMD specs. Meanwhile, the RX 7900 XT TUF OC model has slightly higher overclock. By default, is ships with 2500 MHz clock, so 4.1% higher above the specs, while the OC mode applies 5.6% overclock through the software.
Game clocks are even higher, but with proper cooling one is more likely to see the GPU reaching boost clock rather than game clock. Overall, these performance upgrades are similar to Radeon RX 6900 XT TUF OC Gaming GPUs, but it is worth noting that ASUS did have a higher tier TUF TOP Edition with even higher overclock.
Source: ASUS 7900 XT TUF OC, ASUS 7900 XTX TUF OC
Makeover: How to achieve that perfect flick, no matter your eye shape
Nadia Albano offers up her tips on how to achieve a classic look
A winged eyeliner is a classic look loved by many, and surprisingly easy to do.
Here are a few easy steps, and tips, to help you get that perfect flick no matter your eye shape.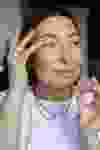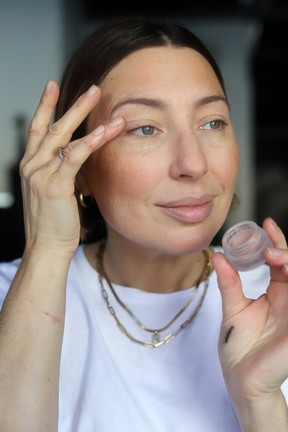 Step 1: Primer
The first and most important step is to prep the eyelid with a smudge proof base. I'm using Charlotte Tilbury's Matte — Eyes to Mesmerize in Nude Cashmere because it goes on smoothly, is long wearing and lasts up to 12 hours.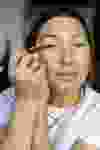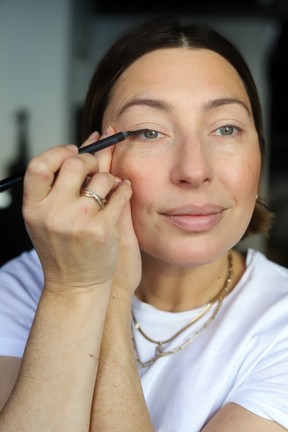 Step 2: Liner
I used Smashbox — Always On Waterproof Gel Eyeliner in Fishnet to draw on my liner. tarting at the middle of my eyelid, I traced a thin line along my lash, which progressively grew thicker toward the outer corner of my eye. I then connected the line from the inner corner to the middle of the eye. The key to a perfect liner is to use short and clean strokes, a sharp eyeliner and a fine angled liner brush to extend the outer wing.
Tip: For hooded eyes try creating the outer wing where the hood starts first and work your way inward. For round eyes start from the outer corner of the eye and create a sharper angle toward the middle of the lid. For small eyes try keeping your liner and wing thin and short. Use a skin toned eyeliner to draw a line just below the wing and to tight line, making the eyes appear larger and brighter.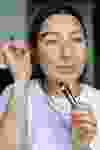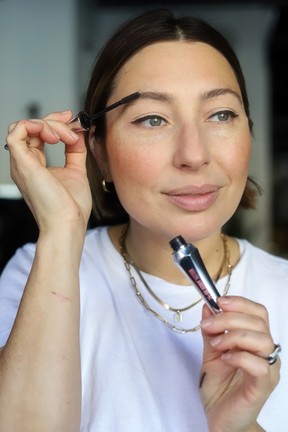 Step 3: Mascara and brows
Curling the lashes and coating them with black mascara will enhance the look, as will filling in your eyebrows. I'm using Benefit Cosmetics — Roller Lash Curling Mascara in black and on my brows, I used Benefit — 24-Hour Brow Setter Clean Brow Gel with Benefit — Precisely My Brow Pencil in #4.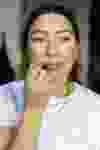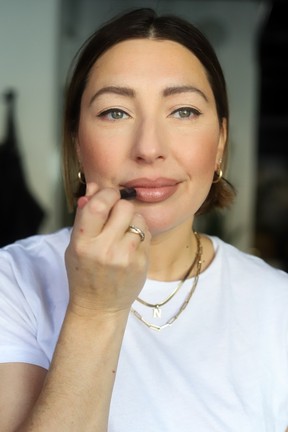 Step 4:
I lightly contoured my face with Tarte Amazonion Clay Waterproof Bronzing Powder, then swept a hint of Benefit Cosmetics — Dandelion blush on my cheeks. To pull the look together, I lined my lips with NYX — Suede Matte Lip Liner in Sandstorm then layered it with Glo Skin Beauty — Cream Glaze Crayon in Chiffon.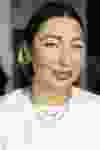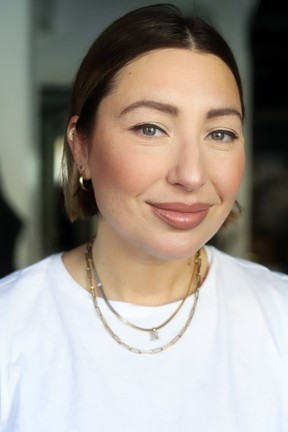 Fortnite Chapter 4 starts today: See what happened at game's Fracture event finale
The next generation of Fortnite heralds the coming of famous and exciting new characters like Geralt of Rivia from The Witcher, the fabled Doomslayer, and The Hulk, among others. Other than that, new gameplay mechanics like the addition of motorcycles add a lot more to the latest Chapter of Epic Game's most popular battle royale.
Fortnite's last map was quickly devoured by the invading Chrome in a small cutscene last night. The Herald led the Chrome, and despite the Fortnite, heroes making their last stand against him and shooting him down, which only led him to return supersized, the Chrome devoured the island along with The Herald making the island unstable and then finally disintegrating.
This was followed by a 30-minute event mode where the players were tasked to rebuild the island anew with a mix of known and fresh new locations that are set to appear in the New Chapter. At the end of the event, another cutscene appeared where Paradigm succeeds in her mission of fusing the island back as the game's Zero Point puts together the chunks of the landscape together. The second half of the trailer features cameos from characters thought to appear in Chapter 4, such as Geralt from The Witcher, Hulk, YouTuber Mr. Beast, The Doomslayer and another Pickaxe item themed around All Might from My Hero Academia.