InvestorChannel's Media Watchlist Update for Tuesday, October 06, 2020, 16:30 EST – InvestorIntel
InvestorChannel's Media Stocks Watchlist Update video includes the Top 5 Performers of the Day, and a performance review of the companies InvestorChannel is following in the sector.
Sources Include: Yahoo Finance, AlphaVantage FinnHub & CSE.
For more information, visit us at InvestorIntel.com or email us at info@investorintel.com
Watchlist Companies:
– Glacier Media Inc. (GVC.TO) CAD 0.23 (7.14%)
– HubSpot, Inc. (HUBS) USD 293.34 (1.32%)
– Slack Technologies Inc. (WORK) USD 28.45 (0.6%)
– GVIC Communications Corp. (GCT.TO) CAD 0.15 (0.0%)
– Moovly Media Inc. (MVY.V) CAD 0.07 (0.0%)
– Network Media Group Inc. (NTE.V) CAD 0.14 (0.0%)
– Postmedia Network Canada Corp. (PNC-A.TO) CAD 1.60 (0.0%)
– Quizam Media Corporation (QQ.CN) CAD 0.44 (0.0%)
– QYOU Media Inc. (QYOU.V) CAD 0.07 (0.0%)
– ZoomerMedia Limited (ZUM.V) CAD 0.07 (0.0%)
– MediaValet Inc. (MVP.V) CAD 2.20 (-0.45%)
– Thunderbird Entertainment Group Inc. (TBRD.V) CAD 2.00 (-0.5%)
– Wix.com Ltd. (WIX) USD 265.38 (-0.94%)
– Zoom Video Communications Inc. (ZM) USD 478.25 (-1.47%)
– Adobe Inc. (ADBE) USD 478.98 (-1.54%)
– Stingray Group Inc. (RAY-A.TO) CAD 5.67 (-1.56%)
– Corus Entertainment Inc. (CJR-B.TO) CAD 2.98 (-1.65%)
– WOW! Unlimited Media Inc. (WOW.V) CAD 0.34 (-5.56%)
– Lingo Media Corporation (LM.V) CAD 0.10 (-9.52%)
– Media Central Corporation Inc. (FLYY.CN) CAD 0.01 (-33.33%)
China retaliates against news media in latest feud with US – The Battlefords News-Optimist
BEIJING — China has ordered six U.S.-based news media to file detailed information about their operations in China the latest volley in a monthslong battle with the Trump administration.
A foreign ministry statement issued late Monday demanded that the bureaus of ABC, The Los Angeles Times, Minnesota Public Radio, the Bureau of National Affairs, Newsweek and Feature Story News declare information about their staff, finances, operations and real estate in China within seven days.
The announcement came five days after U.S. Secretary of State Mike Pompeo said six Chinese media would have to register as foreign missions, which requires them to file similar information with the U.S. government.
The six were the third group of Chinese media required to do so this year. Each time, China has responded by forcing a similar number of U.S. media to file about their operations.
The ministry statement said China was compelled to take the step "in response to the unreasonable oppression the Chinese media organizations experience in the United States."
Pompeo, in making his announcement, said the targeted Chinese media are state-owned or controlled, and that the U.S. wants to ensure that "consumers of information can differentiate between news written by a free press and propaganda distributed by the Chinese Communist Party."
The media is one of several areas of growing tension between the two countries as the Trump administration ramps up pressure on China over trade, technology, defence and human rights.
The U.S. ordered the closing of the Chinese consulate in Houston earlier this year, and China responded by shuttering the U.S. consulate in the southwestern city of Chengdu.
Media City, Signpatico join forces to become Vendo – Media In Canada
Media City, Signpatico join forces to become Vendo
The two companies are using their regional footholds as an advantage in their growth strategy.
<!–
–>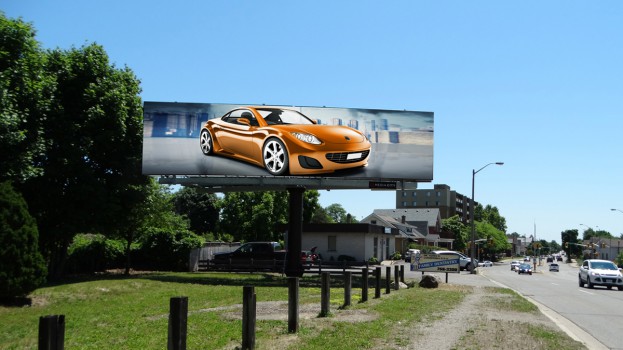 The two companies are using their regional footholds as an advantage in their growth strategy.
Trump calls U.S. coronavirus case spike a media 'conspiracy' – Global News
U.S. President Donald Trump is repeating the false claim that coronavirus cases in the country are up solely because of increased testing, calling the reported rise a "conspiracy."
"Cases are up because we TEST, TEST, TEST. A Fake News Media Conspiracy," Trump tweeted on Monday.
"Many young people who heal very fast. 99.9 per cent. Corrupt Media conspiracy at all time high."
He went on to say that after the November election, the "topic will totally change," adding in a subsequent tweet that "The Fake News Media is riding COVID, COVID, COVID, all the way to the Election. Losers!"
As of the morning of Oct. 26, there have been more than 8,600,000 confirmed coronavirus cases in the U.S., as well as over 225,000 deaths, according to a tally by John Hopkins University.
Just two days earlier, the country shattered its own record, recording more than 84,000 new coronavirus cases in a single day.
It's far from the first time the claim has been made by Trump, who was infected with the virus just weeks ago.
During his recent interview with 60 Minutes, Trump claimed that coronavirus cases are rising simply "because we're doing so much testing."
"If we didn't do testing, cases would be way down," he said in the extended footage.

4:17


Trump ends '60 Minutes' interview after receiving 'tough questions'



Trump also touted this claim during previous spikes in cases in the U.S.
While the number of daily tests conducted in the U.S. — and other countries seeing jumps — has risen, experts agree there has, in fact, been an increase in the actual spread of the virus.
Increased testing will inevitably find more cases, however, there are other indicators, including hospitalizations and the number of tests coming back positive — both of which have been rising in the U.S. — that indicate that the spread of the virus is up.
Deaths often lag a spike in cases, but those have started to rise again, too.
University of Washington researchers have forecast that the U.S. death toll from COVID-19 could reach 500,000 by February.
— with files from Reuters and The Associated Press
© 2020 Global News, a division of Corus Entertainment Inc.