iPhone 12 Pro Models Around 20-25% Faster Than iPhone 11 Pro Models in Early Benchmark Results – MacRumors
Benchmark results for the iPhone 12 Pro and iPhone 12 Pro Max are beginning to surface on Geekbench, and based on the scores available so far, the new A14 Bionic chip is over 20 percent faster than its A13 predecessor in iPhone 11 Pro models.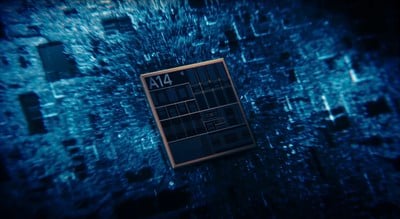 One result for the iPhone 12 Pro lists a single-core score of 1,597 and a multi-core score of 4,152, which is 26 percent faster than the iPhone 11 Pro's average single-core and multi-core scores of 1,327 and 3,289 respectively. Likewise, the iPhone 12 Pro Max is around 20-25 percent faster than the iPhone 11 Pro Max, although there are only two results so far.
As to be expected, iPhone 12 Pro performance appears to be roughly in line with the new iPad Air, which is also equipped with the A14 Bionic chip. In one result, for example, the new iPad Air had single-core and multi-core scores of 1,583 and 4,198 respectively.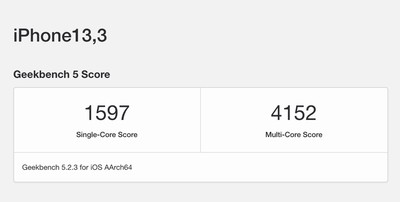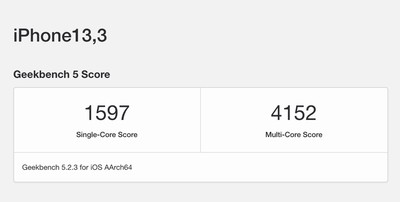 iPhone13,3 corresponds with the 6.1-inch iPhone 12 Pro
It's worth noting that some results for the iPhone 12 Pro models are showing significantly lower multi-core scores, but Geekbench founder John Poole informed MacRumors that this is common with brand new iPhones with a fresh "out of box setup," as the devices could be in the process of being restored among other factors.
As noted by Apple, the A14 Bionic chip is the fastest smartphone chip ever, and the first to be built on a 5-nanometer process. The chip's integrated Neural Engine has also been doubled from 8-cores to 16-cores, making it up to 80 percent faster for machine learning tasks, such as applying Deep Fusion to improve detail in photos.
iPhone 12 and iPhone 12 Pro pre-orders begin tomorrow at 5 a.m. Pacific Time, followed by the iPhone 12 mini and iPhone 12 Pro Max on November 6.
MagSafe Charger found to work on Galaxy Z Fold2, Pixel 5 – GSMArena.com news – GSMArena.com
Arguably the most attention-grabbing addition of the iPhone 12 series (apart from 5G) is the new MagSafe accessory ecosystem. The premise is simple all new iPhones have a magnetic ring around the wireless charging coil on their backs, which can snap to a range of accessories from wallets to mounts and wireless charging pads. The MagSafe charger is Apple's first foray into wireless charging for iPhone after the whole AirPower fiasco but now it was found to be working just fine on some non-Apple phones.
Granted the MagSafe charger works on the Qi interface so any device that supports the standard will get juice from it. It's currently the only way to get 15W speeds through wireless charging on iPhones but now we get to see it actually attaches to other magnet-touting phones as well. Max Weinbach tested out a Samsung Galaxy Z Fold2 which has its own set of magnets to help it stay closed and it worked just fine.
MagSafe magnetically connects and charges the Fold2 lol pic.twitter.com/sQ0L9pk4kN

— Max Weinbach (@MaxWinebach) October 19, 2020
He shared the foldable managed to stay attached to the new MagSafe charger just fine though the charger could snap away if you shook it around with some force. We also did not get any details on the actual charging speeds though we presume they will stick to 7.5W as only iPhone 12 units are advertised to reach 15W speeds.
The new Google Pixel 5 was also tested with MagSafe charger on video and managed to hold on quite well. Aaron Zollo aka zollotech tested out Google's 2020 flagship with Apple's new charger and its snapped in place quite well.
[embedded content]
We know Google engineered a plastic circular opening in Pixel 5's aluminum casing specifically for wireless charging which should be the reason why it managed to work so well. We'll be on the lookout to see what other phones play nice with the MagSafe charger.
Photographer Austin Mann puts iPhone 12 Pro through its paces – AppleInsider
As he does every year, travel photographer Austin Mann took Apple's new iPhone 12 Pro for a test drive in the great outdoors — this time at Glacier National Park in Montana. Here's how it went.
This year is no different, and Mann was granted the opportunity to take the new iPhone 12 Pro for a spin in both bright and inclement conditions.
The iPhone 12 Pro, however, features mostly incremental and software-based changes to its camera suite. Most of the significant hardware changes are only arriving on the iPhone 12 Pro Max, which Mann hasn't gotten his hands on yet.
But the smaller iPhone 12 Pro model still performed admirably in a variety of conditions. The addition of Night mode on the wide lens, for example, has significantly bolstered the low-light performance of that lens.
Previously, Mann said that the "found the quality of the Ultra Wide wasn't up to my standards when shooting in medium- to low-light conditions, so I only used the Ultra Wide in bright, daylight conditions." But the Night mode has helped mitigate those drawbacks.
Mann also praised some of the improvements to Smart HDR with the iPhone 12 Pro. For example, the ability to shoot a silhouette has been updated with the latest handset, since doing so was difficult in the previous version.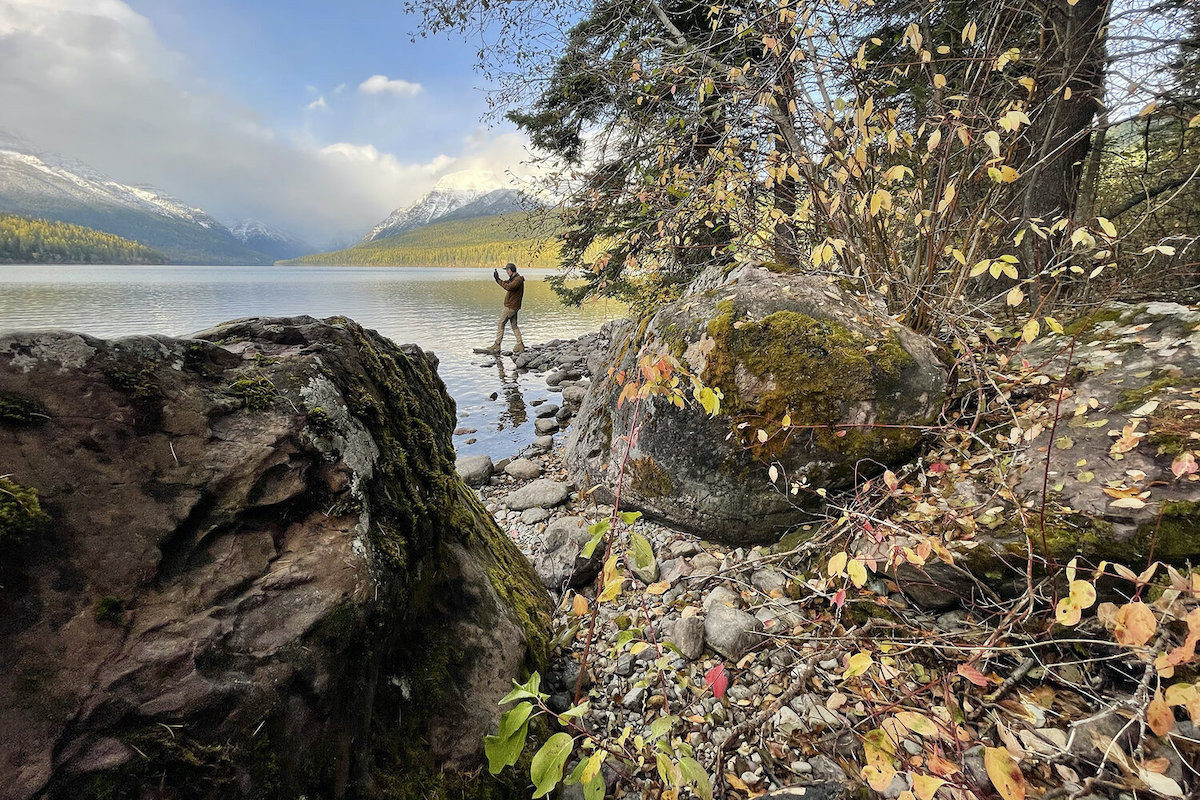 Credit: Austin Mann
The photographer also pushed the iPhone 12 Pro's Night mode to the extreme with a low-light portrait shot of his wife.
"I shot this portrait of Esther about forty-five minutes after sundown, and it was overcast, so there was very little available light. (To give you an idea, we had to use a flashlight to see our path.)" Mann wrote.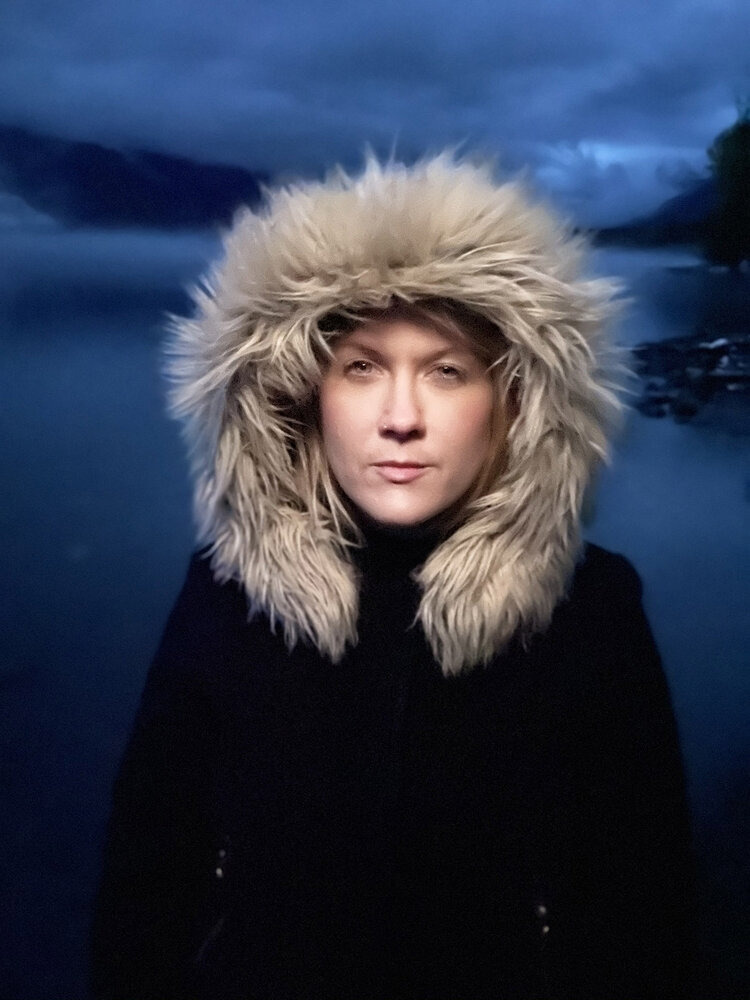 Credit: Austin Mann
As you can imagine, there was definitely some camera shake and movement with this unstable setup but thanks to a little Night mode computational wizardry, better OIS, faster ISO, and of course LiDAR, Esther is still sharp and surprisingly color accurate.

The LiDAR worked great here — I realized later I never once messed with the focus it was just locked in on her face the whole time. Also, creating an accurate depth map around the furry hood seems like it would be really complex, but the iPhone 12 Pro did a great job.

The blurring and noise reduction is a bit less realistic and a bit more dreamy? But it's sharp enough where it matters, and overall I found this image to be just lovely. (And so did Esther, which is what matters most!)
Mann also covered some of the other software-based mechanisms introduced with the latest iPhone model, including the new "Truly Locked" Exposure Adjustment that holds a manual exposure setting across shots and lens changes. Mann says the feature allows iPhone to much more closely mimic a manual camera.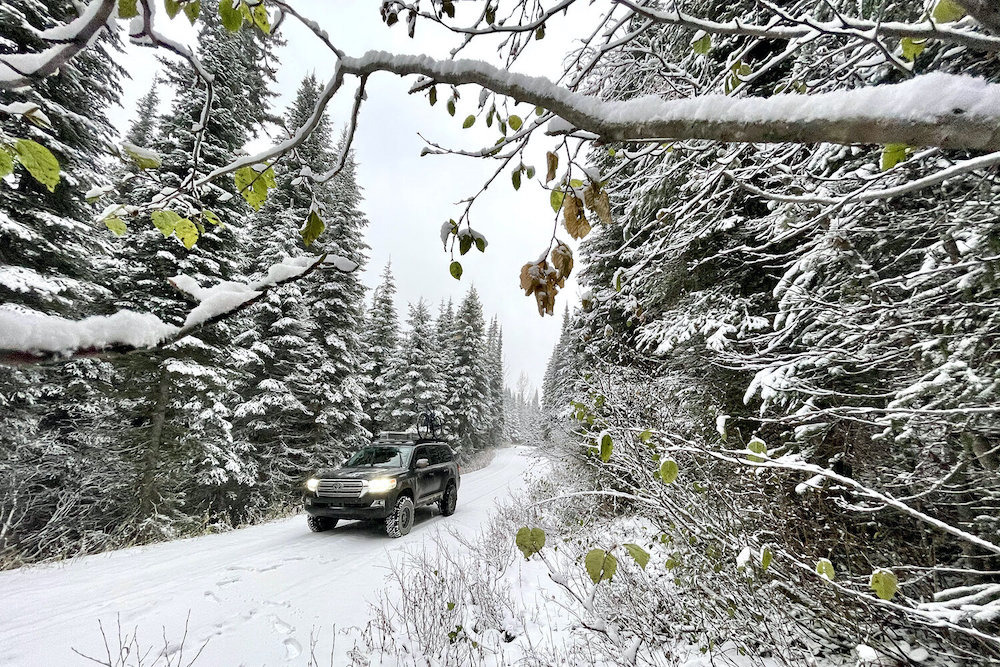 Credit: Austin Mann
Although Man took some stunning images with the iPhone 12 Pro, he concluded that serious photographers may be better off waiting for the iPhone 12 Pro Max.
"The iPhone 12 Pro is a solid camera, and thanks to a bunch of new digital tech I found it to be slightly stronger than the already great iPhone 11 Pro — but if you are serious about photography with your iPhone, wait for the iPhone 12 Pro Max. It looks to be the most significant jump in iPhone camera hardware we've experienced in years, and it's only three weeks away," Mann wrote.
The photographer's full review and photo gallery is available here, and is worth a browse for anyone interested in the new iPhone camera.
The tech powering Canada's biggest online casinos
Technology is a key catalyst for change in many industries. It makes the experience for customers more exciting, more streamlined and more widely available – and the online casino sector is just one of the industries that has evolved markedly due to technological innovation.
In this article, we will discuss the technological improvements that are powering some of Canada's most popular online casinos and the games they offer to players, including the tech that makes the games better, faster and more appealing to new customers.
Browser wars
They say that competition helps drive innovation forward and that's certainly the case in the world of the internet browser. For many years, Microsoft's Internet Explorer ruled the roost as most users' browser of choice, but competition from Firefox during the early 2000s ensured there was no room for complacency.
The arrival of search giant Google on the scene in 2008, however, was perhaps the most significant game-changer. Their new Chrome browser promised greater stability – with fewer crashes – and much more processing power.
This increased processing power was a huge positive for online casino developers, whose imaginations had previously been limited by platform capabilities. Today, for example, many of the services and games offered by Netent casino rely heavily on fast processing right out of the tab, without the necessity for plug-in downloads. This has allowed companies to be more ambitious and the amount of competition in the field means they have to find new ways to stand out. One way of achieving this is by offering welcome bonuses such as free spins and matched deposits for new customers.
Pocket power
One of the biggest technological changes impacting Canada's biggest online casinos was the introduction of the smartphone. The launch of the iPhone is 2007 represented a major step-change for the industry and opened new, exciting doors for operators.
Today's smartphone is powerful enough to process even the most complex online casino games, while the increased battery life of smartphones means players don't have to cut their experience short or grab for a charger at a crucial moment.
Casual casino games, like bingo and slots, have also enjoyed a boost in popularity as more people choose to access their favorite platforms from mobile. Perhaps unlike an intense poker showdown, these kinds of games lend themselves perfectly to being enjoyed on the go.
High def
The modern casino game features spectacular graphics and colorful themes, and the dazzling, high-definition displays available on mobile and desktop mean they can provide an immersive experience.
Modern 4K gaming monitors bring online casino games to life and once again allow developers to really push the envelope when it comes to design. Large, high-end displays are available on mobile too, meaning players on the go can enjoy a premium experience in the palm of their hand.
It is perhaps in this department where the changes are most noticeable from the origins in the industry more than 20 years ago. The primitive card games of the past have been replaced by smooth, colorful experiences worthy of any high-end games console.